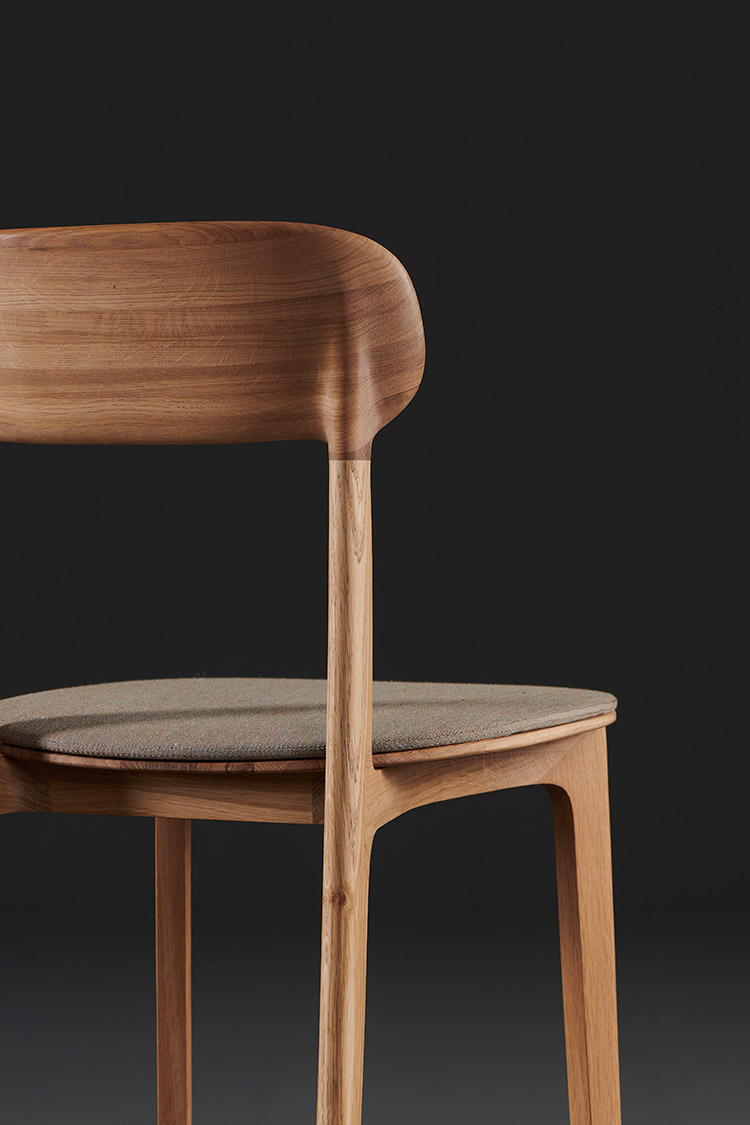 The typology of the  is very classic and has been interpreted in many ways in many chairs. What gives Tanka its distinctive character though is the way that the back legs connect to the solid wood backrest, almost as they were melting into it.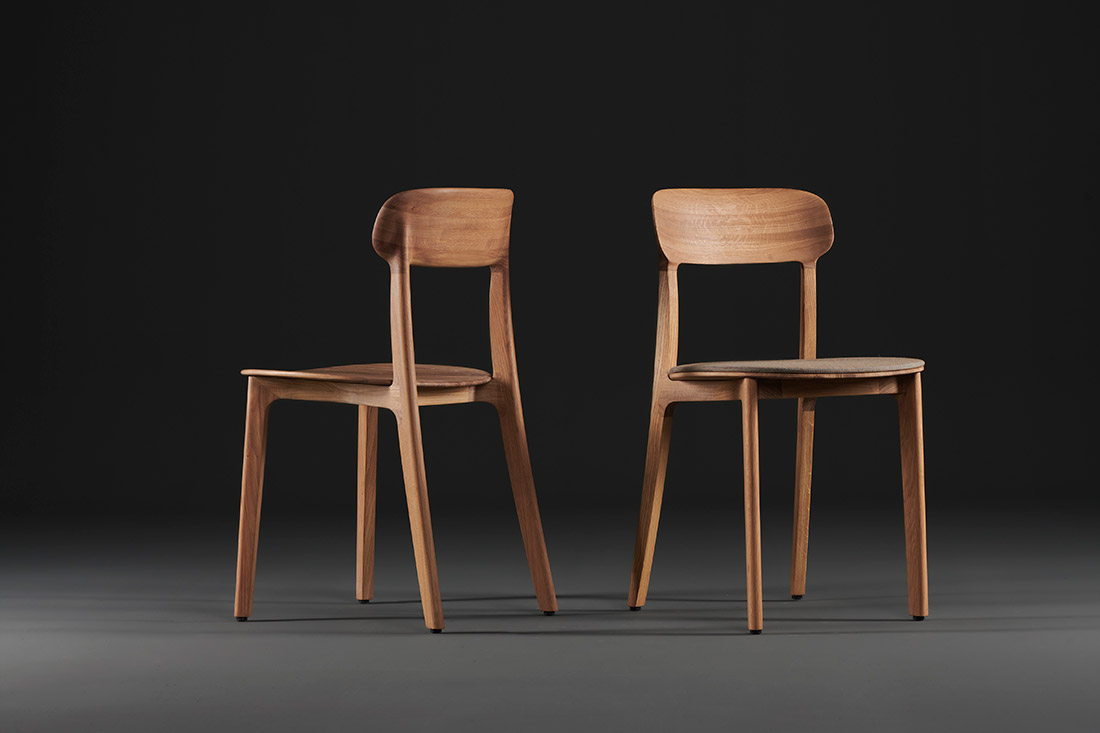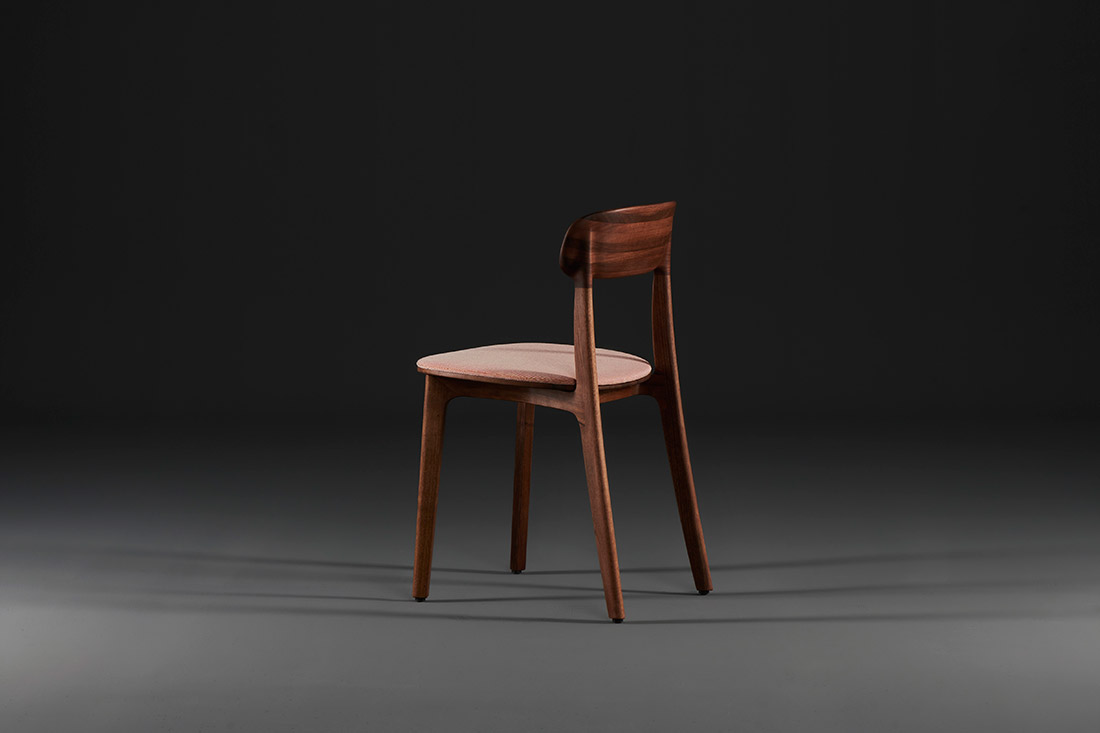 It has a very simple frame, with a subtle curve of the back legs giving it a bit of elegance. It is extremely lightweight for a wooden chair, but very sturdy. The word tanka means 'thin' in Croatian, which seemed to be the right name for a chair with such a light and playful appearance.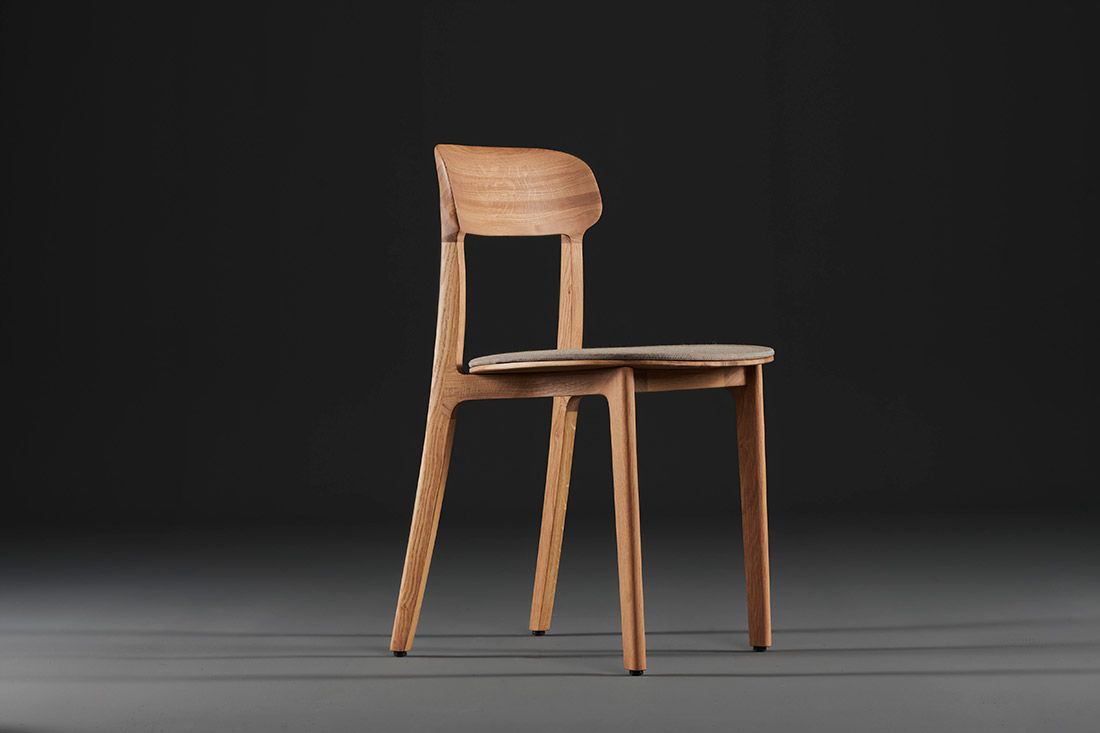 The Tanka chair is available in 6 different types of wood (oak, walnut, maple, elm, cherry and pear), with various natural finishes (oils and soaps) upholstered with a range of leathers or fabrics.
About the design studio:
Regular Company is a multidisciplinary design studio working within the fields of products, interiors, branding and digital design.
It was founded in 2015, building upon the award winning work of its co-founders Ruder Novak-Mikulic, Marinko Murgic, Tihomir Filipec and their former partners and collaborators, who have been working together on various projects in the creative industries since 2009.
About the producer:
Artisan specializes in the manual production of high quality furniture made from solid wood, and this insistence on manual, artisan work is what sets us apart.
We acquired our first experiences by producing furniture for Dutch and British designers, and we started our own first collection in collaboration with the regional designers in 2007.
Since then, our aim has been to reaffirm the philosophy that guides us with each collection, each piece of wood, with each designer's vision and diligent craftsmen's touch.
FILE
Designer: Regular Company (Croatia)
Producer: ARTISAN DOO
Country: Bosnia and Herzegovina
Year of production: 2019
Photos: Marija Gasparovic
Text provided by the authors of the project.