Andreas Lichtblau and Susanna Wagner deals almost exclusively with technical achievements of architecture. Their own buildings are regarded in Austria to be among the most advanced examples proving that modern consumer technology and modern building forms are a perfect synergy and that energy efficient designs do not have to be synonymous with dungarees and greenhouse aesthetics. Their buildings are clear and perfectly formed, light and open, without formal over-definitions and with advanced consumer technology and flexible useful potentials.
Slope House Hintersdorf
An existing house in an environmentally protected area in redesigned in an earth house with few outside surfaces and minimal heat loss. With the oblong sunken inner yard and the green roof, the house becomes a part of its surrounding landscape. Interior work was completely made of wood and partly do-ityourself. Instead of walls made of plasterboard or bricks there are light screens made of wood, glass or fabric and variable cupboard element. The reinforced glass façade with three layers of glass connects industrial standard parts with affordable low-tech details by local craftsmen.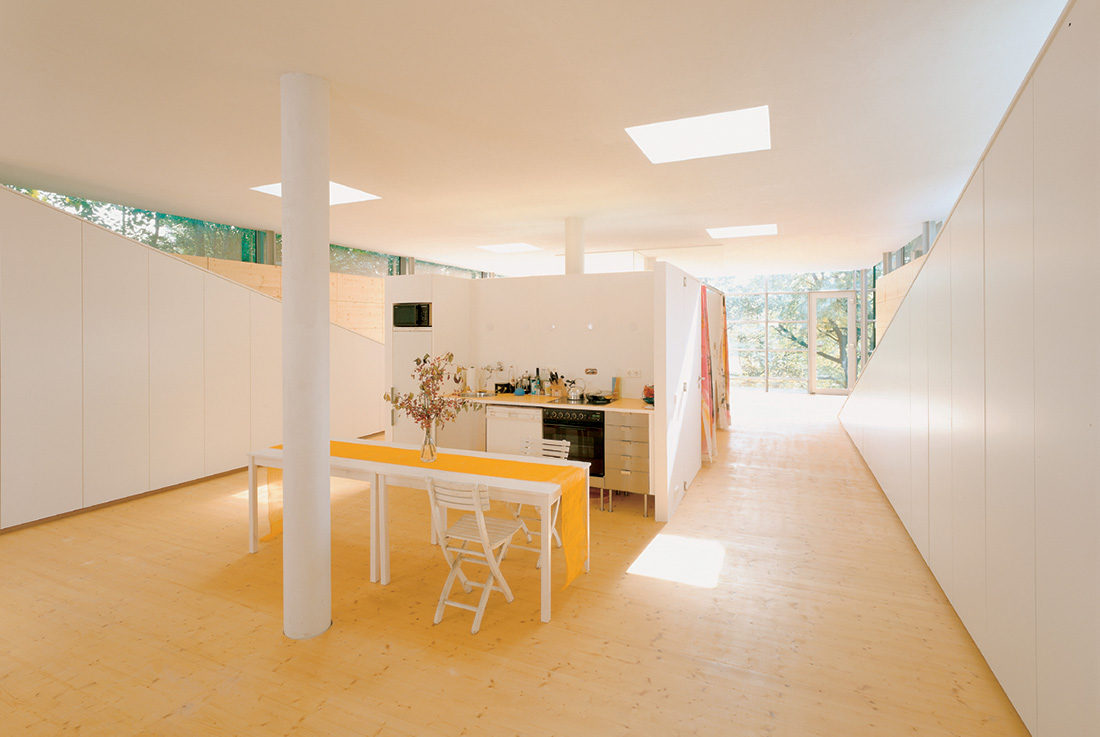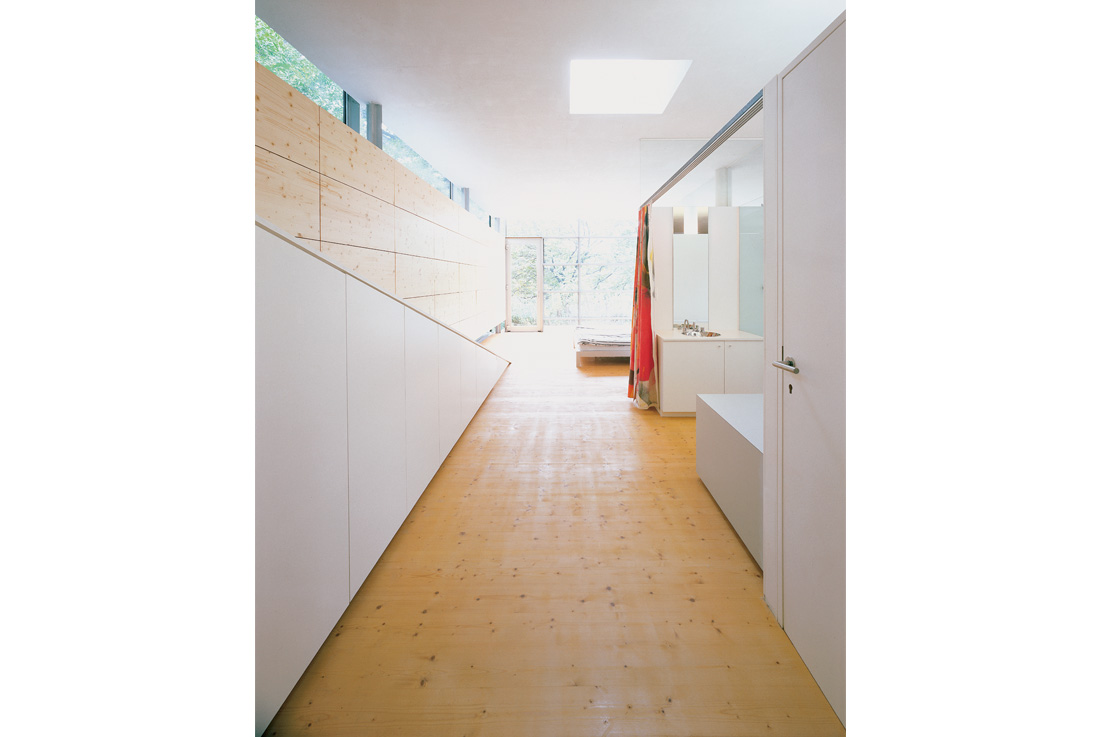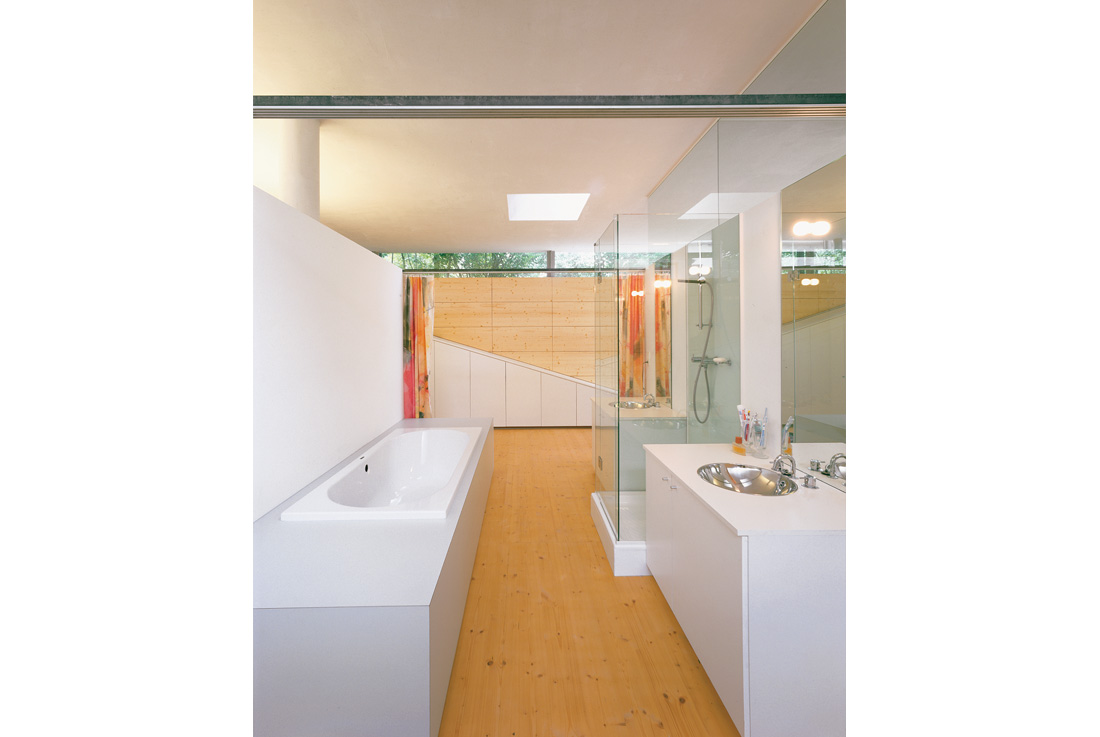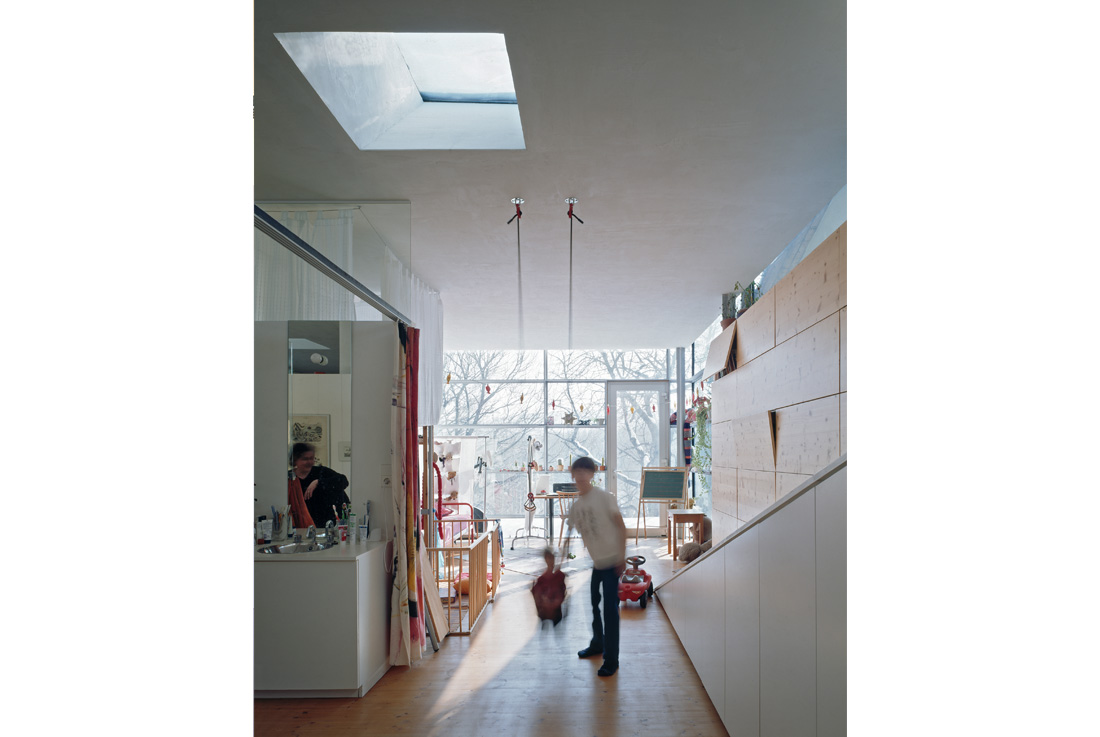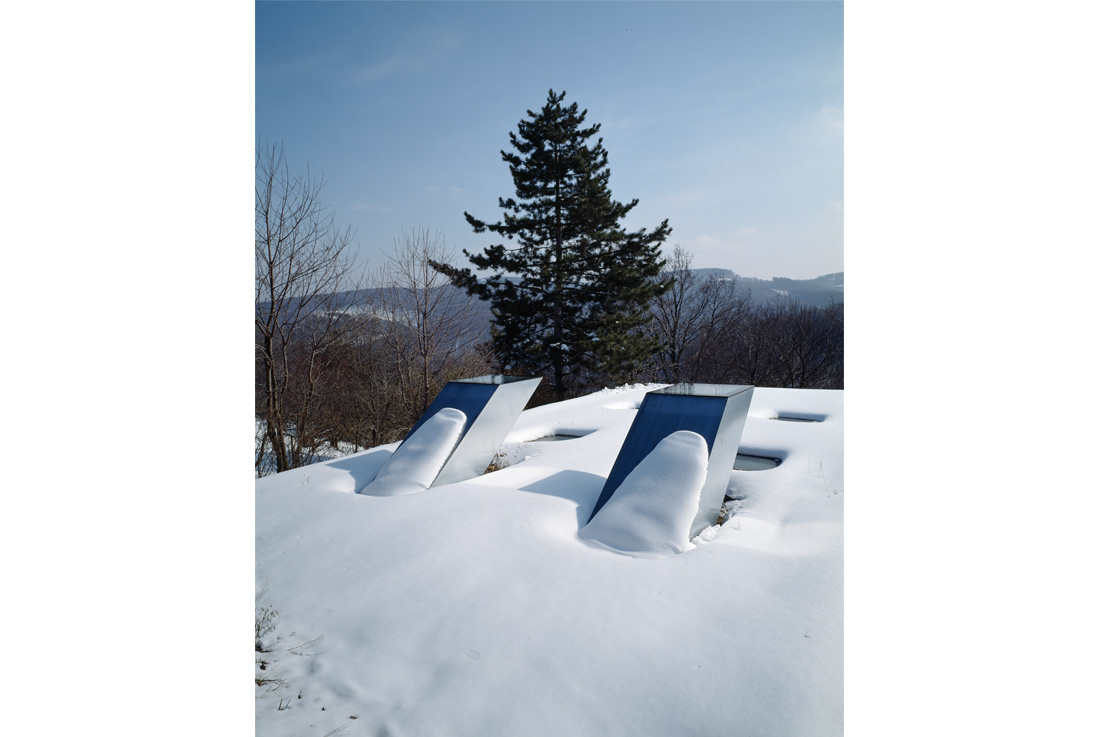 PHOTO: Bruno Klomfar
PORTRAIT PHOTO: Larryphoto