The shape of the Substitute Phone replicates an average smartphone, however, its functions are reduced to the movements we make hundreds of times on a daily basis. The stone beads which are incorporated in the body let you scroll, zoom and swipe. there are no digital functions. The object, which some of us describe as a prosthesis, is reduced to nothing but the motions. This calming limitation offers help for smartphone addicts to cope with withdrawal symptoms. The object as a therapeutic approach.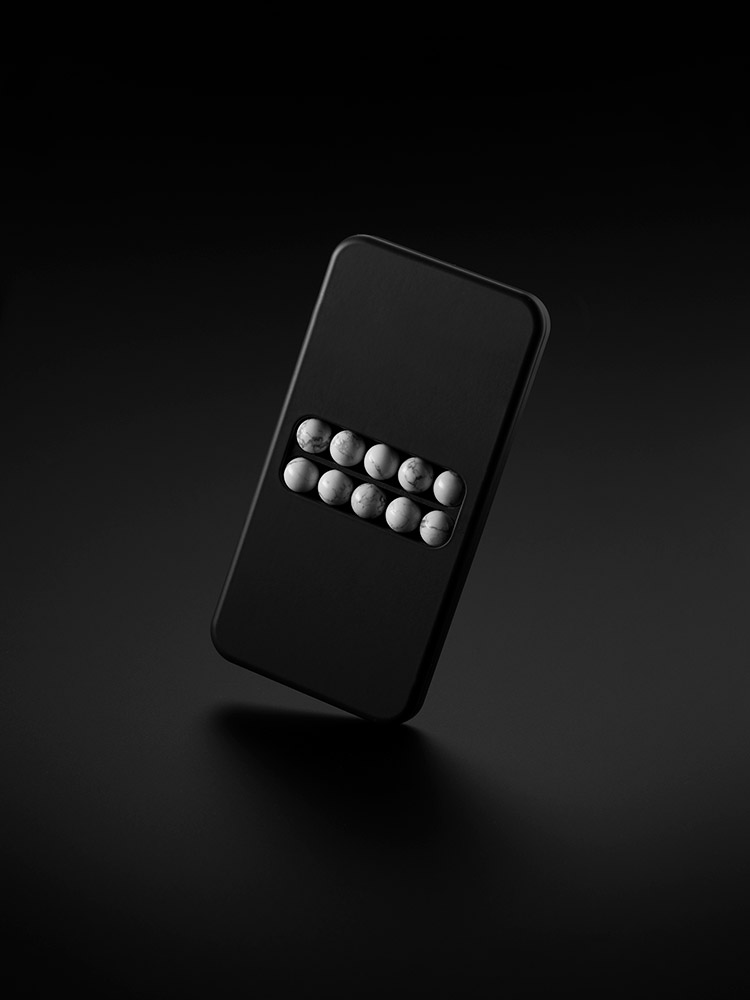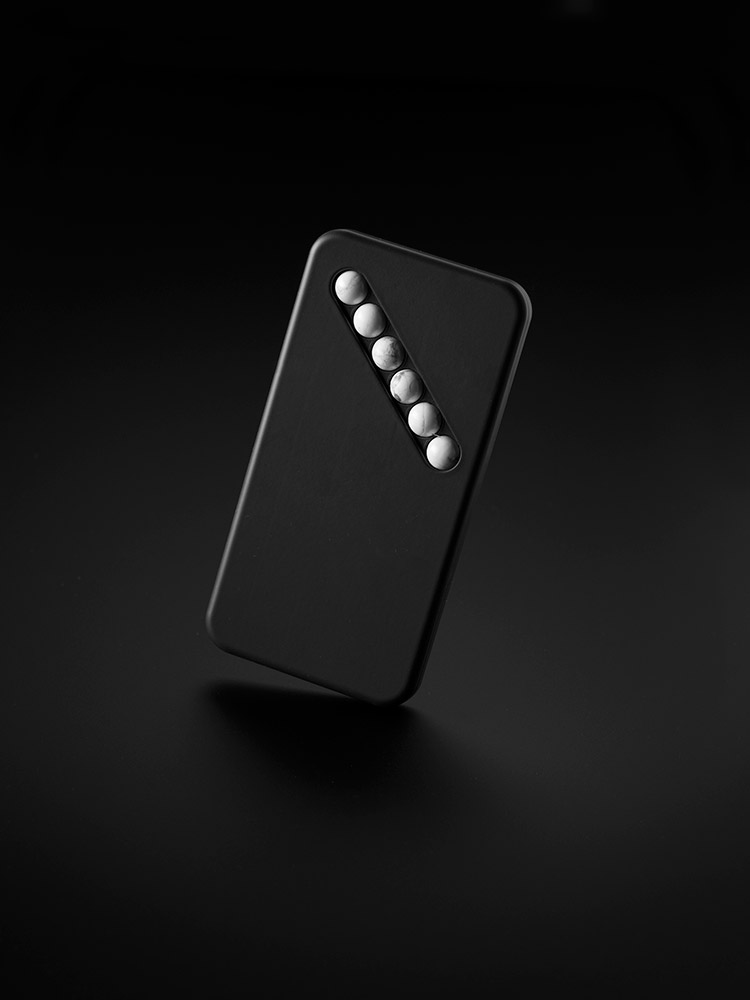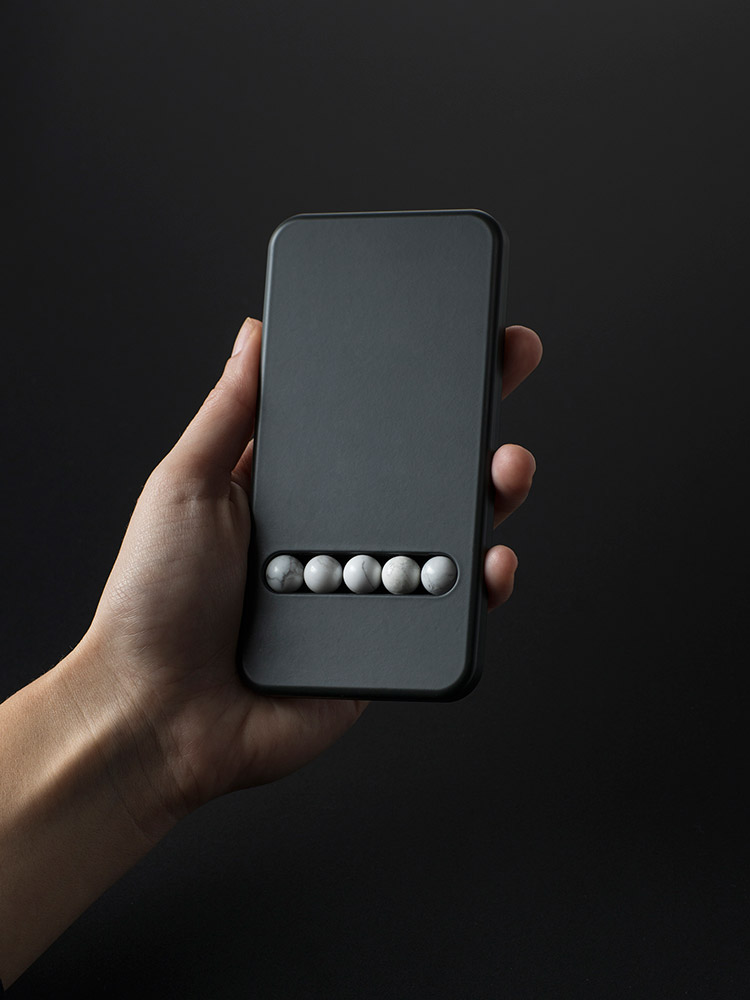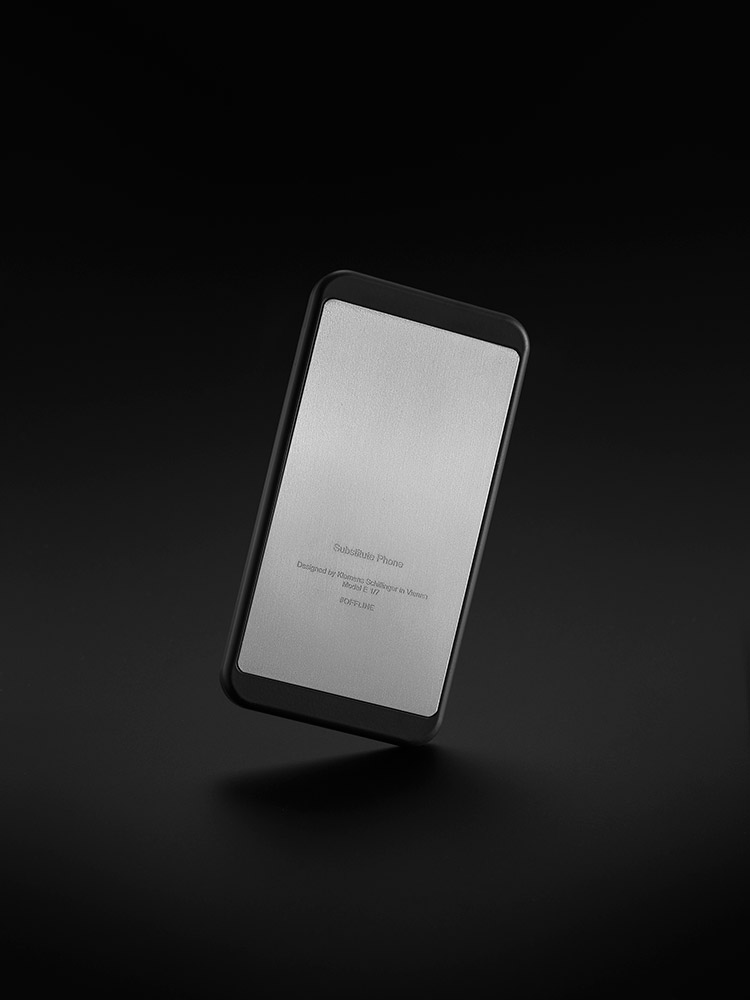 About the author:
Klemens Schillinger is a product and furniture designer based in Vienna, Austria. Since graduating from the Royal College of Art he has been working as a freelance designer for various design studios as well as carrying on with his own work. He has worked on projects for Hem, RIM-Blackberry and Kvadrat among others.
His goal is to develop simple yet well thought-out products, design methods and 'Do it Yourself' recipes. This can result in almost self-evident product solutions with a sparse amount of charm, minimal use of materials and poetic accent.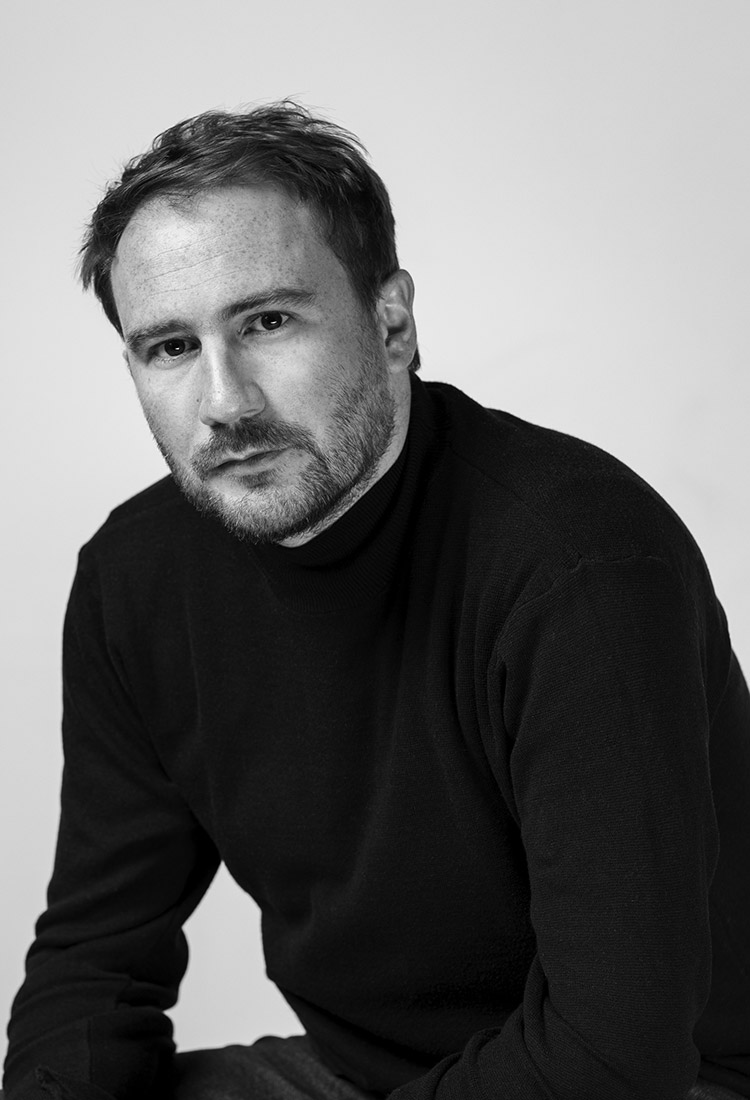 FILE
Design: Klemens Schillinger; Studio for Design
Producer: Klemens Schillinger; Studio for Design
Photos: L.Hilzensauer
Year of production: 2017
Text provided by the author of the project.