Stella's high quality work focuses on crisp clean lines, uncluttered forms and great attention to detail. Through great use of light and rigorous geometry, combined with the serene, continuous and unrestricted flow of space and natural materials, her work conveys a feeling of elegant solemnity. Strong sculptural forms are apparent in every project together with her favourite materials – concrete, marble, wood and metal.
She is not a believer of rules in creative expression. She fully embraces the concept that a room should never allow the eye to settle in one place, but it should provoke the imagination. Stella finds beauty in the fine details around her and designs in a way that leads to a simple way of gracious everyday living. She likes to create fluid environments that feel casual yet chic, luxurious yet relaxing, classical yet timeless. She creates inventive, functional interiors with a strong refined architectural identity.
The cohesion – or even clash – between different exclusive and unique materials elevates this identity. Stella's desire is to create unique projects that are a sophisticated counterpoint between aesthetics and rational. "At the studio, we reinvent, we don't like repetition, we force ourselves to dig further and further until we get it right. We design everything from scratch, down to the last detail, and we customize to a great extent. In order to deliver a high standard of bespoke work we collaborate globally with an elite network of artisans." For each project an initial concept is developed, detailed and successfully delivered through to the final stages, providing full interior design solutions and project management for all types of clients, whether private residential or commercial clients, including residential and office developments, hotels and resorts.
"Designing is the only thing I could imagine doing. This is my calling. It isn't even a choice. I was meant to do this and I do it willingly and passionately. It's the most amazing thing."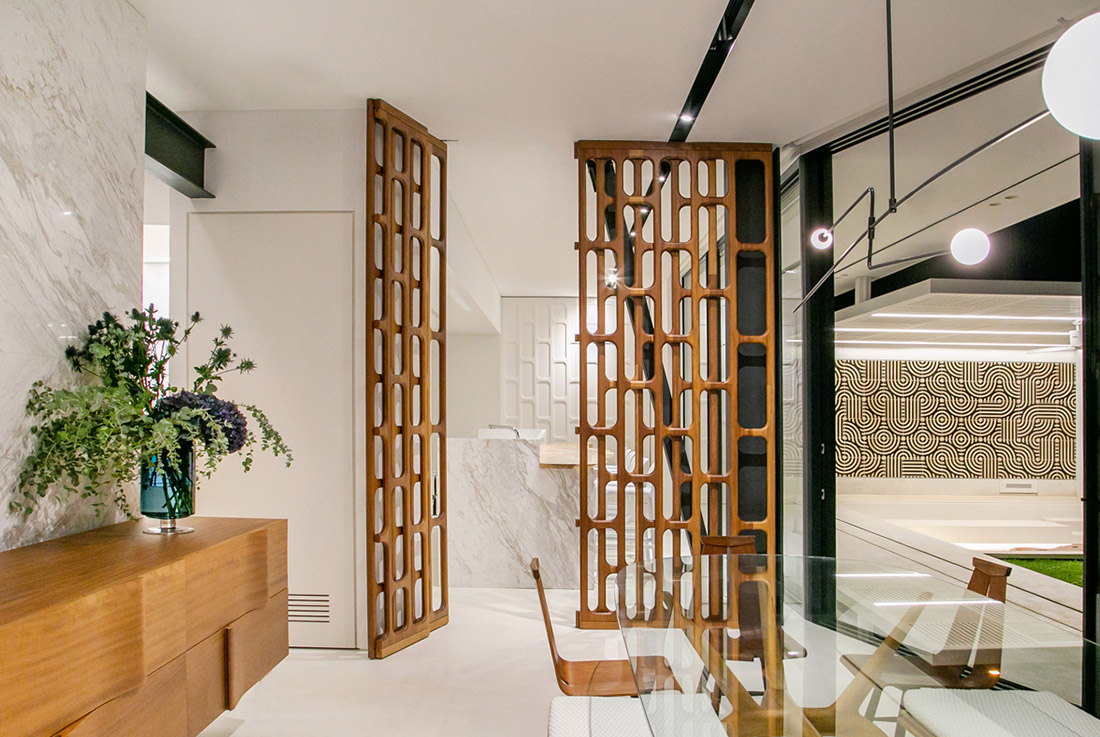 Read more about Suburban House DL here.