Squashland is one of the first squash facilities to be constructed of wooden construction. It is also one of the first squash facilities where squash courts are located on different floors and floors. Such layout of the playgrounds gives the facility a special charm and with its openness creates a pleasant social space. The facility is constructed from alternative materials that appear with as little variety as possible, giving the facility a simple, clean and comfortable look.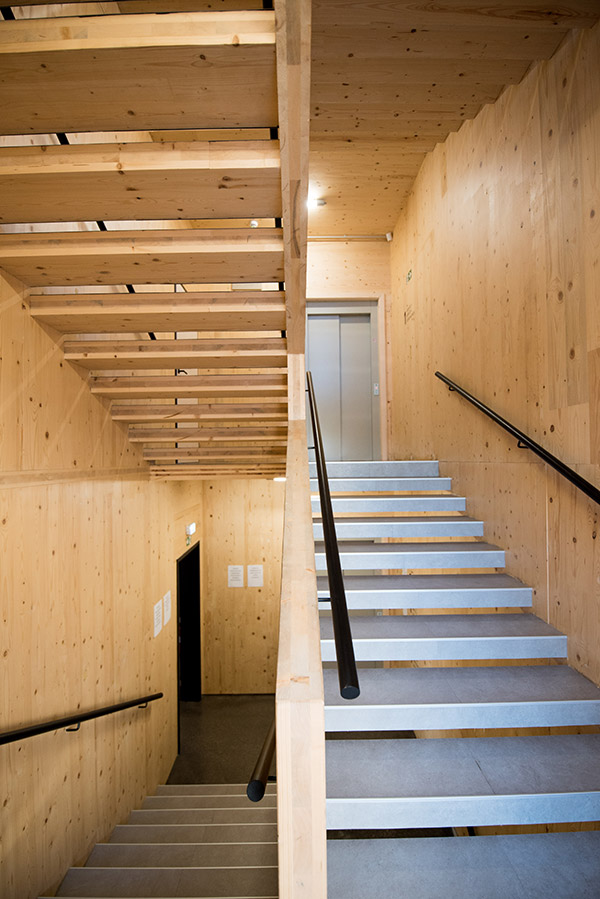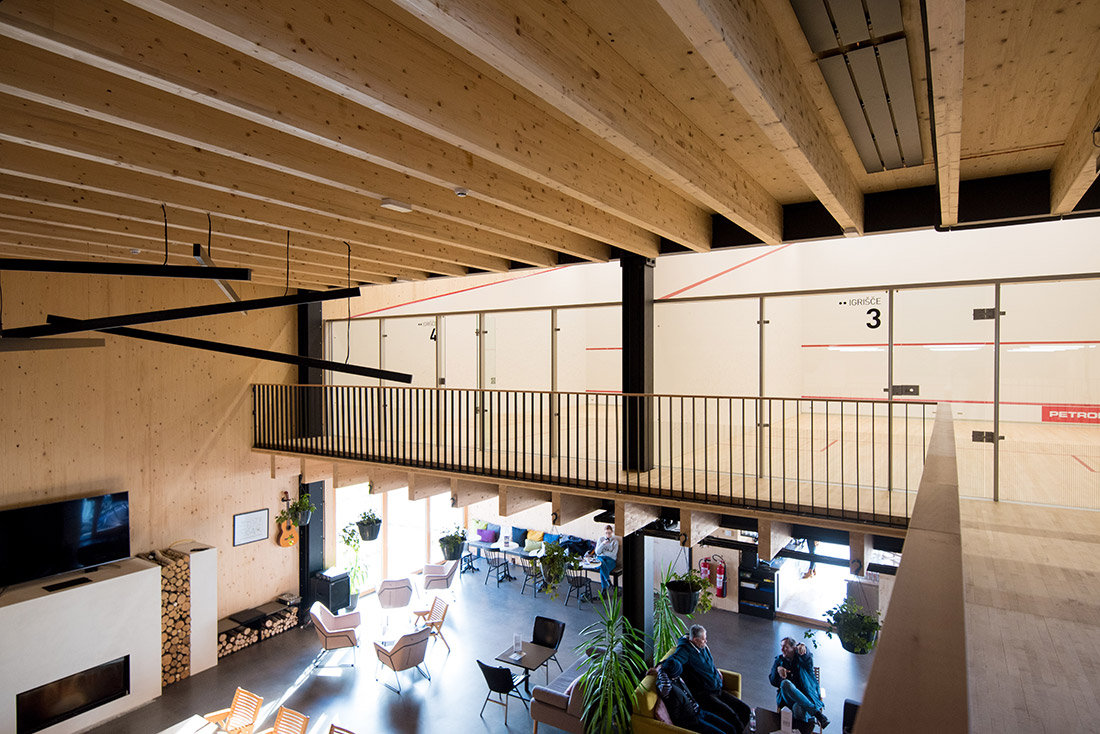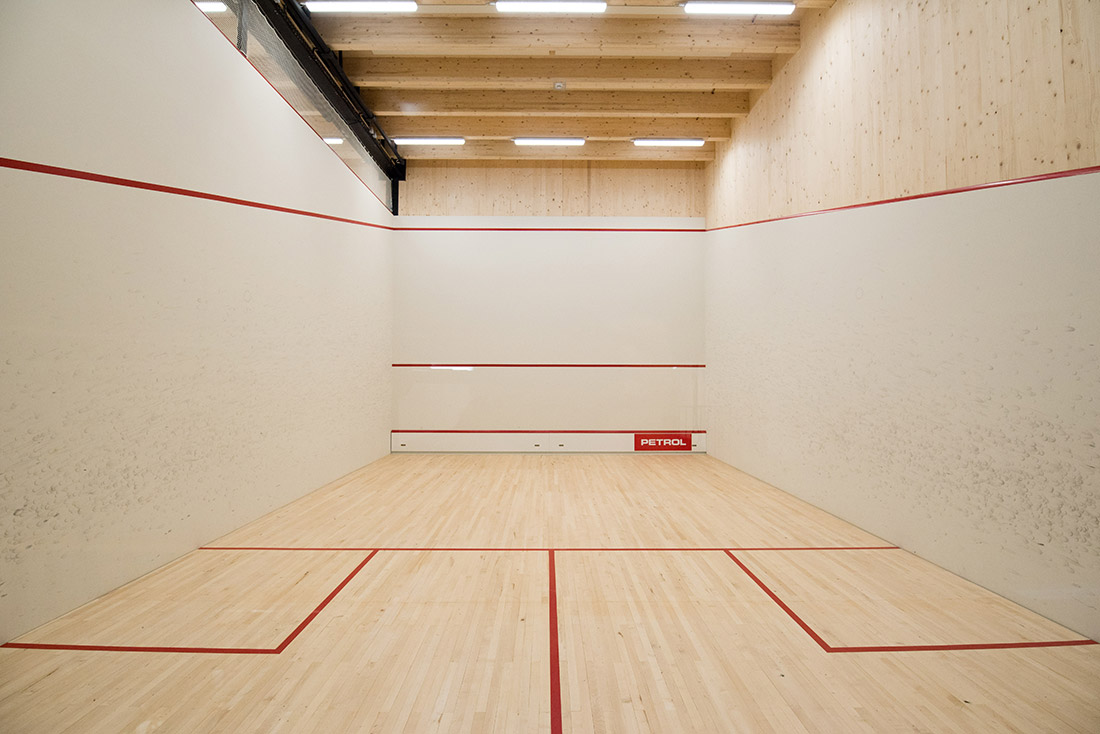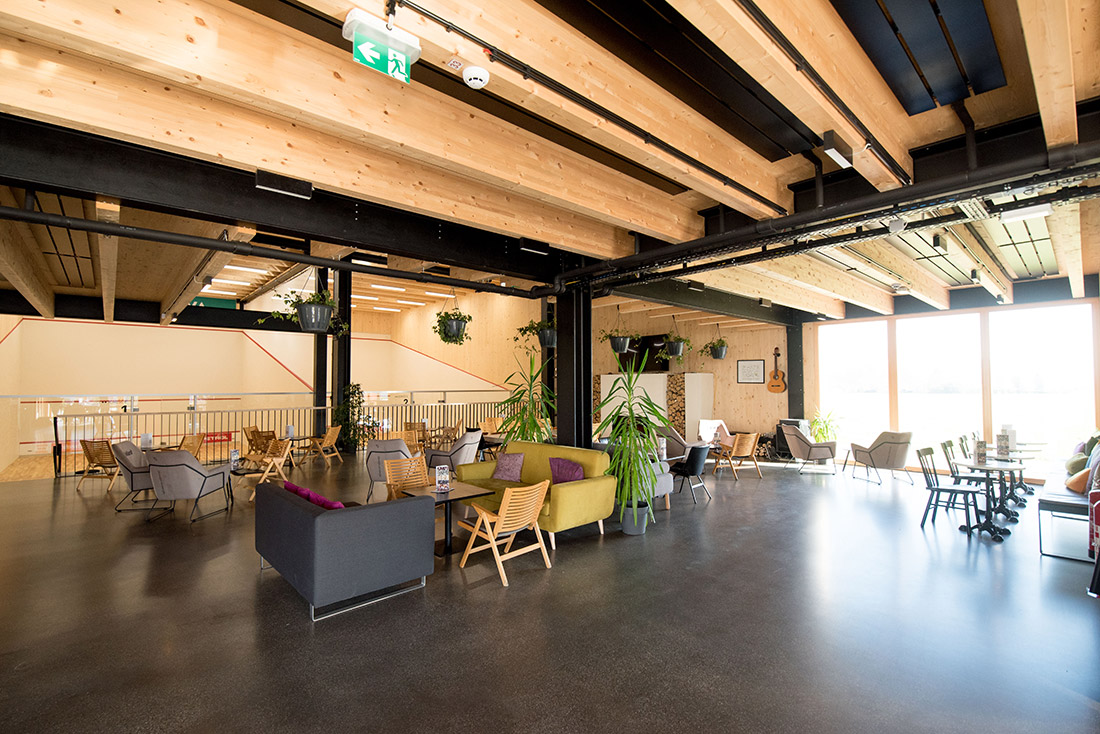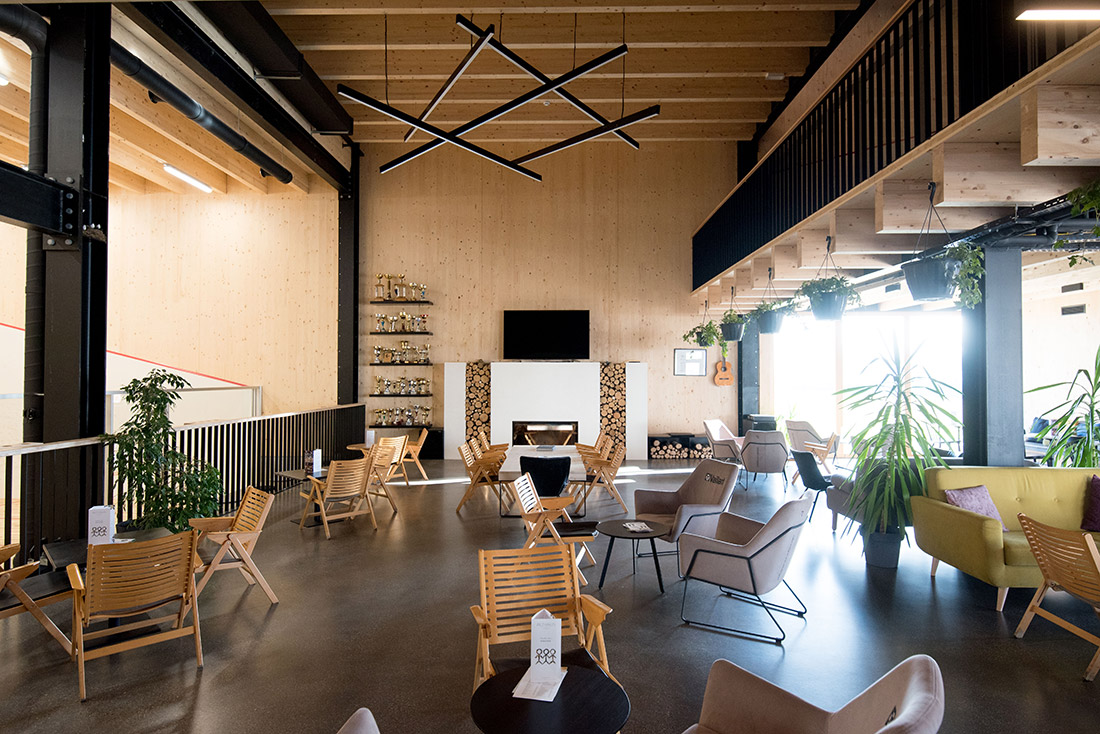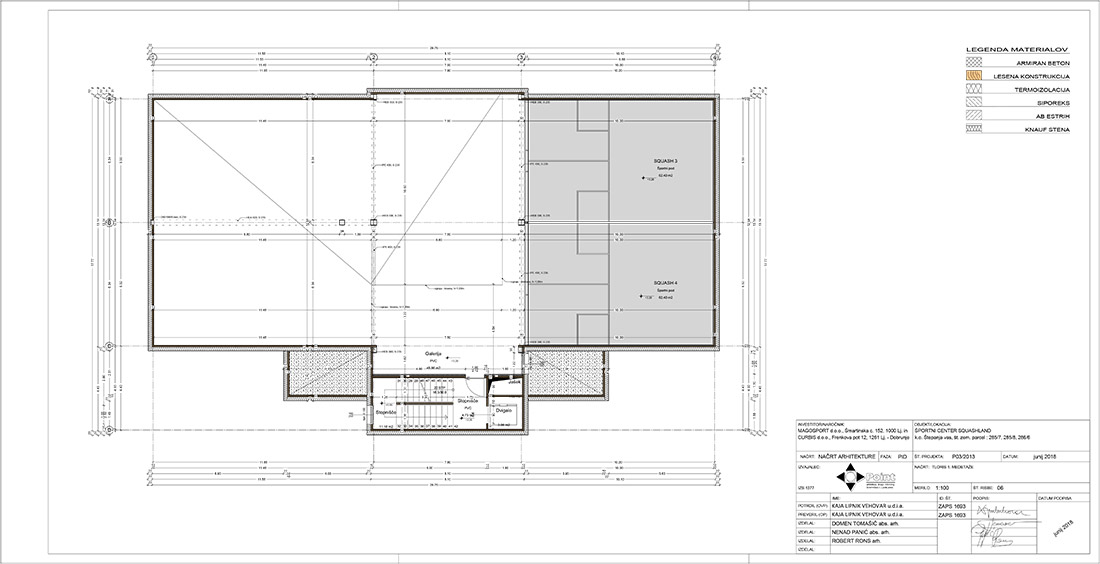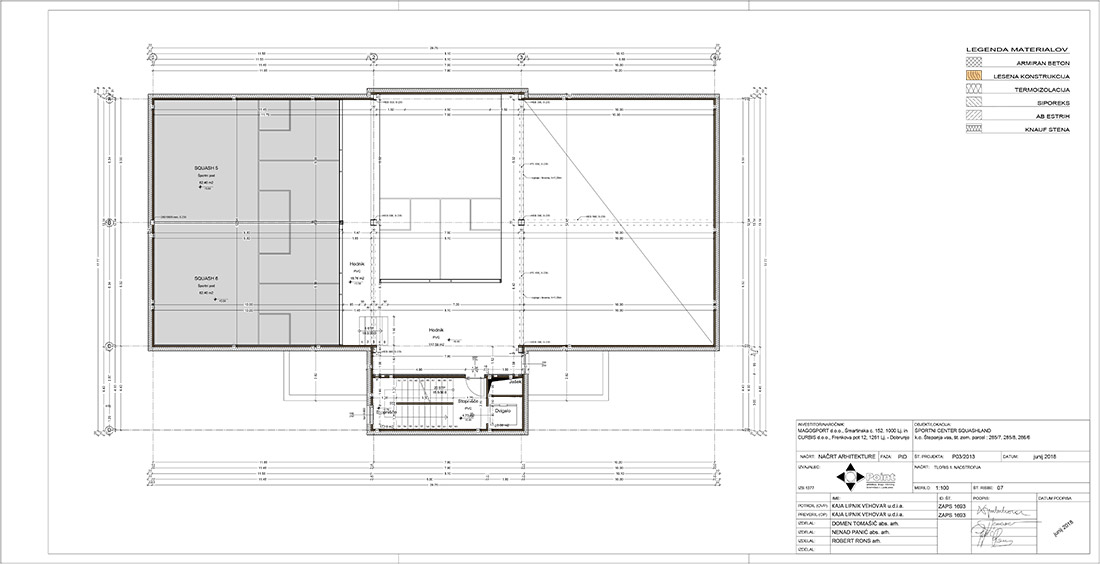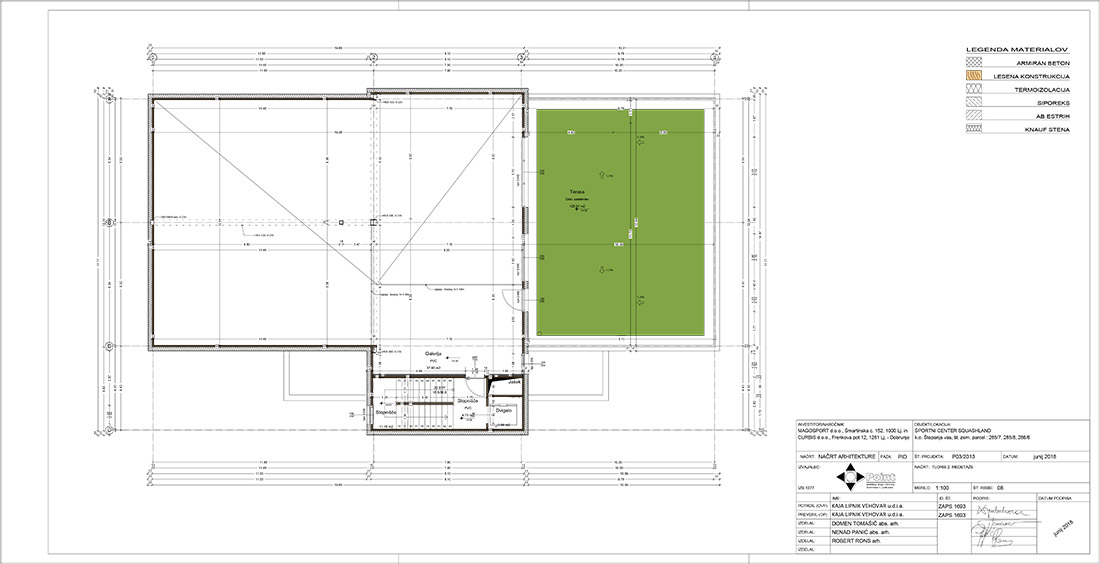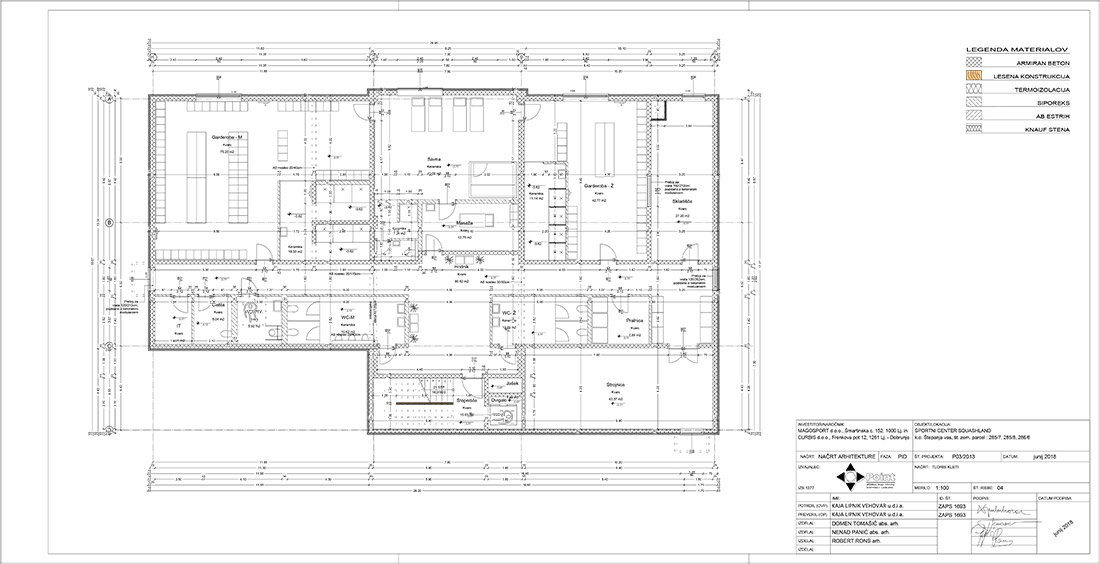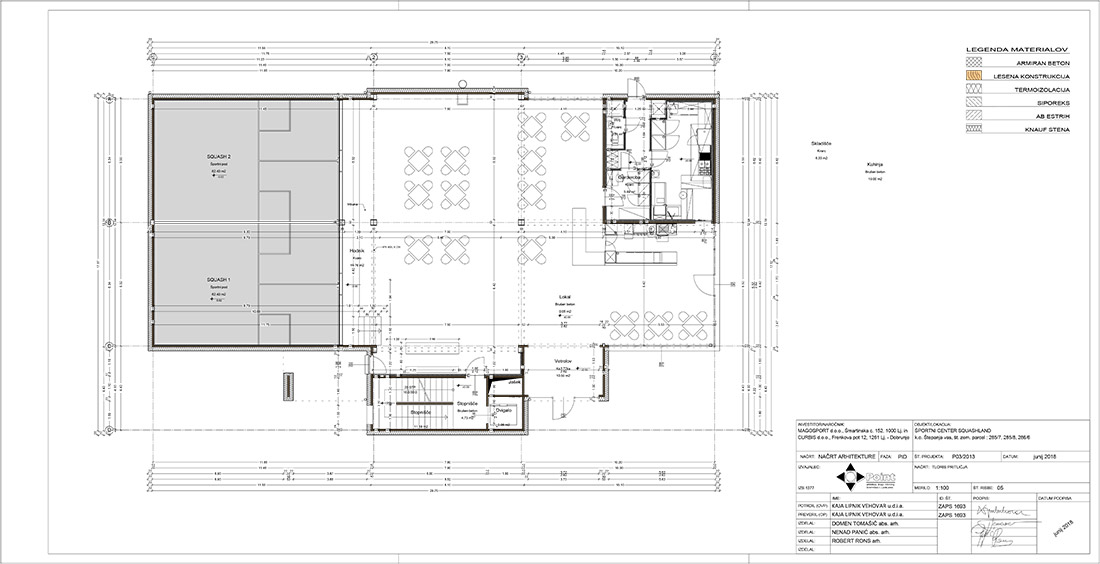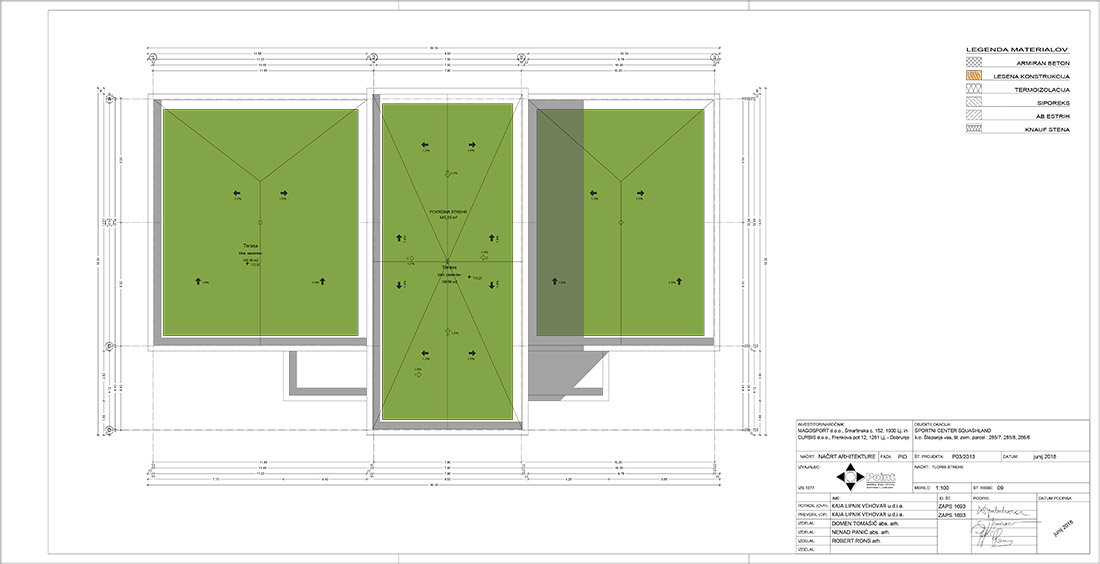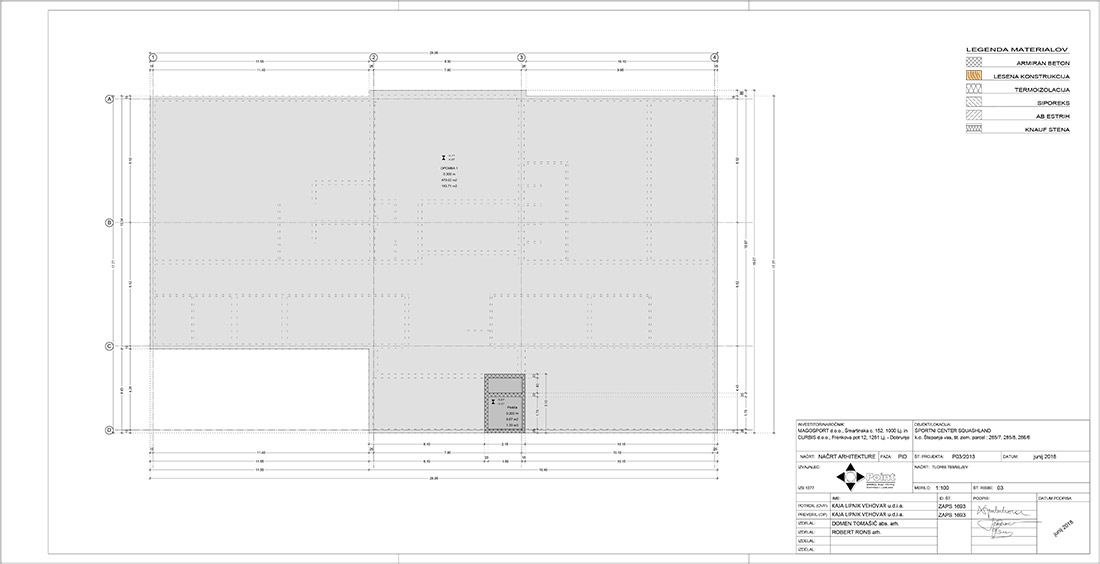 About author
A group of 4 architects who are challenged by different types of procurement as well as solving technical and design problems, and alternative use of materials. We cover areas ranging from interior design, apartment buildings, community buildings, office buildings to sports and industrial complexes.
A particular challenge for us is the unconventional requirements of our clients or the area where pioneering solutions are coming. We have been operating since 1990. With experience in Slovenia and abroad. We design with the latest programs that support BIM technology.
Authors: Robert Rons, Domen Tomašič; POINT d.o.o., Marijana Poznič
Client: Curbis d.o.o.
Main contractor: CBD d.o.o.
Year of completion: 2018
Location: Ljubljana, Slovenia