Spoonfool is an experiment about whimsical ceramics which started in 2016, by Claudiu and Alisa, two graphic designers with a curiosity for ceramics. Longing to make use of beautiful driftwood, debris from forests or misplaced branches, the duo looked for ways to marry the wood to other materials, so they completed the shapes with ceramics.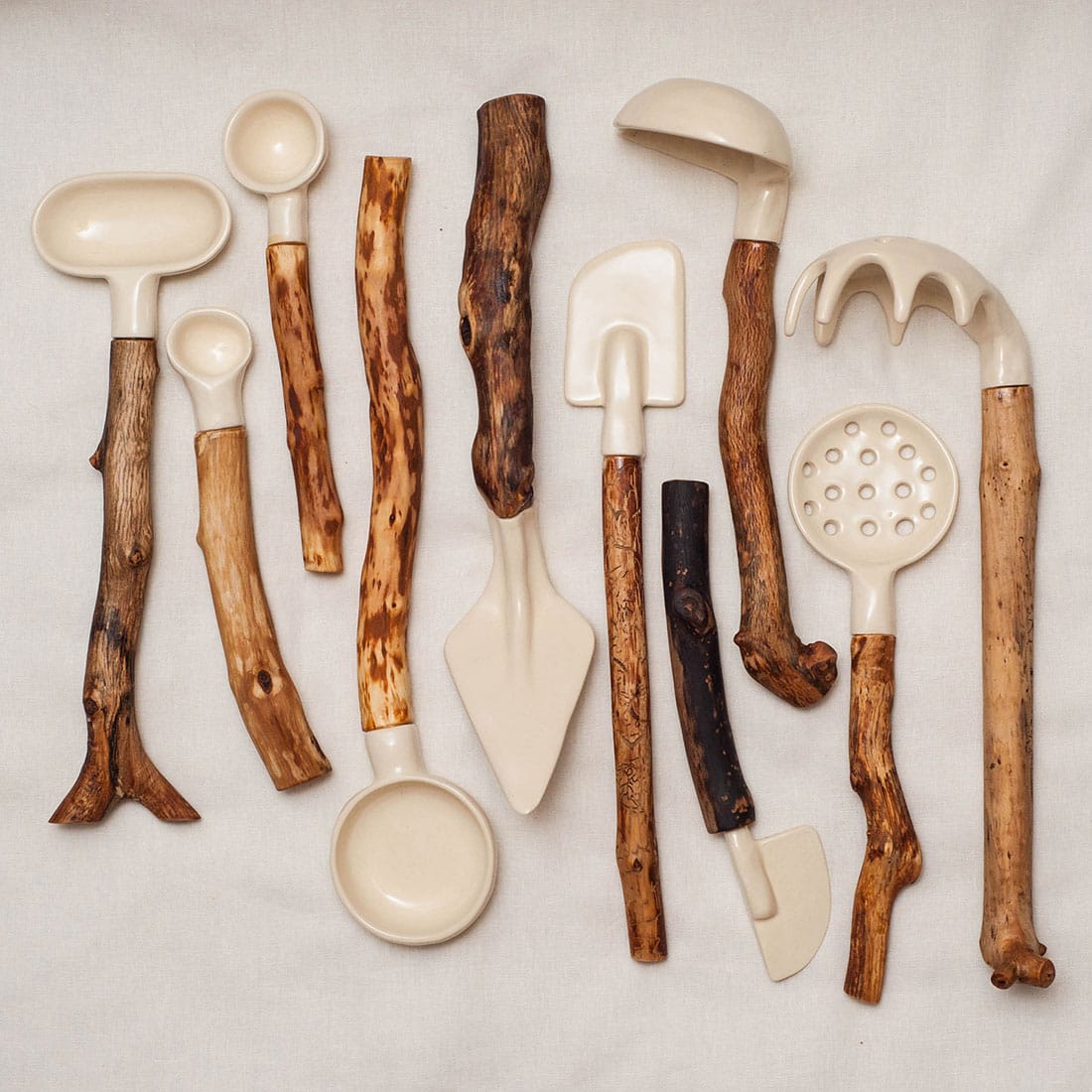 The utensils you see are functional kitchen equipment, unusual yet reliable. Every knobbed branch was matched with one of the scoops – ladles, skimmers, spatulas, spreading knives and forks.
The scoops and other functional parts are shaped by hand out of earthenware, a very organic and simple clay body.
The oldest techniques are used to shape the scoops, such as pinch pottery, where the shape slowly emerges by pinching a ball of clay multiple times in the curve of one's palm.
The joint on each piece is a combination of glueing with raisin and carpentry inspired wooden dowels.
All materials are environmentally friendly and food safe. The wood is treated with mineral oil.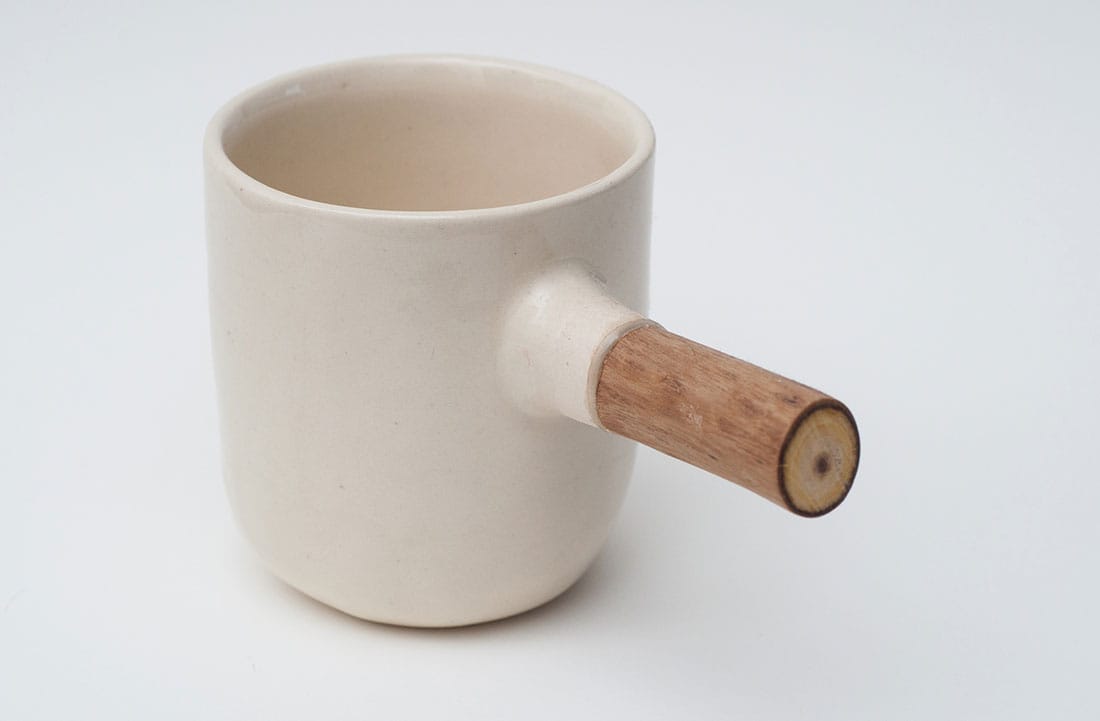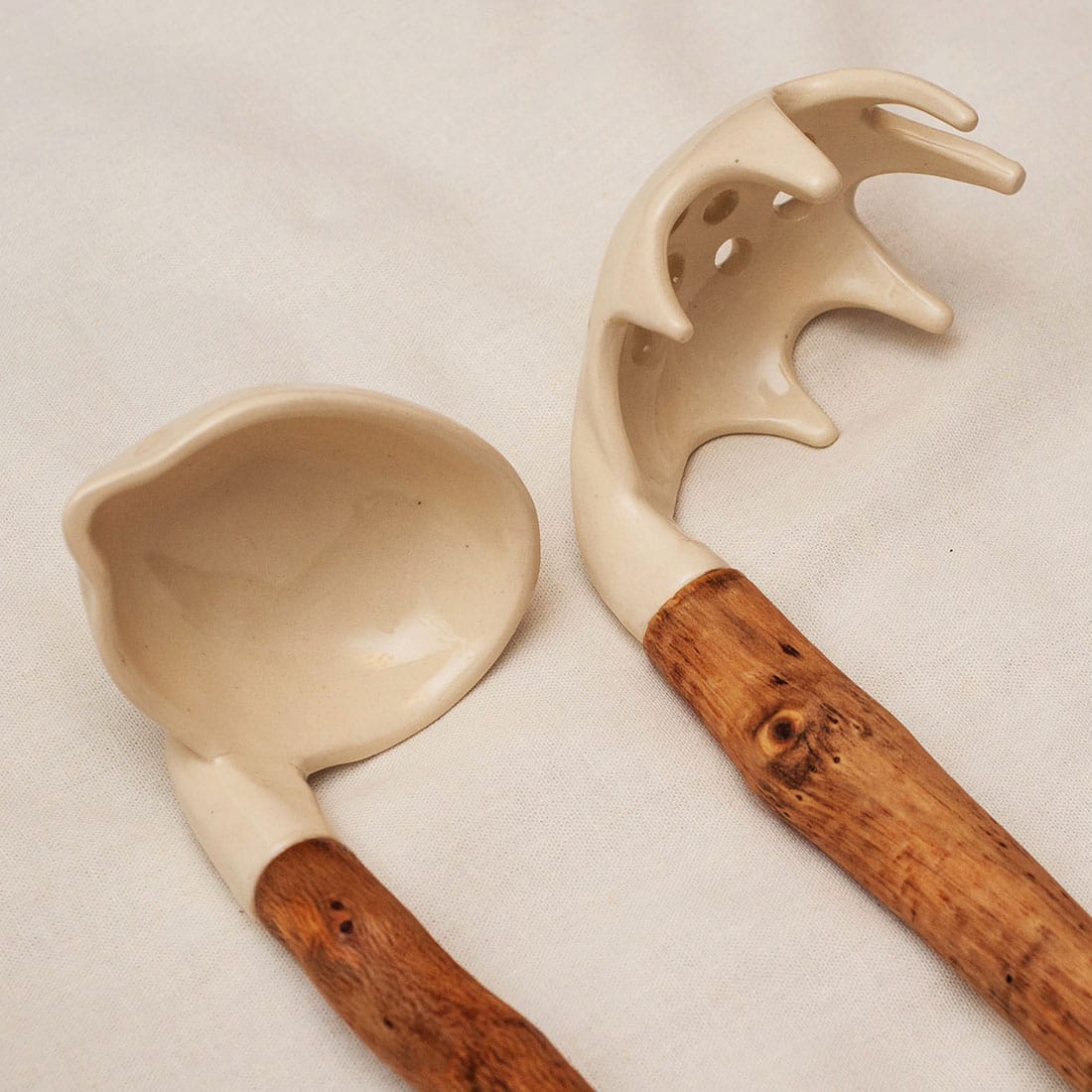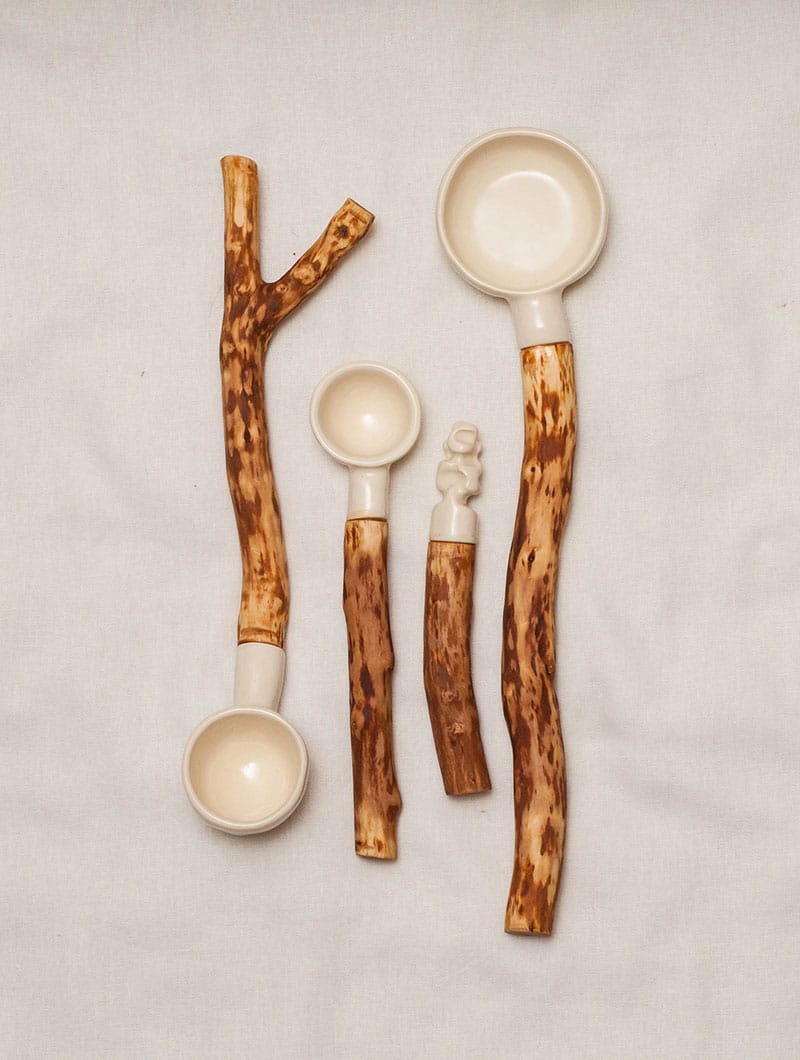 FILE
Design: Spoonfool
Producer: Alisa Arama, Stefan Claudiu
Photos: Claudiu Stefan
Year of production: 2017