Sintesi knows how to pursue a contemporary trend, this is why it has a minimalistic and geometric shape. Sintesi by Falmec represents a true revolution in the cooker hoods sector thanks to its keypoints: unique performances, amazing design and the coexistence of both induction and filtering units in a single chassis. This new solution totally integrates with the worktop thanks to a flaps system. This opens during functioning and closes once turned off, aligning perfectly with the hob for an even surface. The absence of obstacles makes possible an easy cleaning and cooking. Suction develops vertically, in the rear part, for a triple benefit: balanced aspiration, maximum use of the cabinet and minimum amount of space. Sintesi grants excellent filtration performances, great quietness (thanks to its soundproof materials) and high energy efficiency due to an innovative motor that assure the A++ class. This smart product can be easily installed without a worktop adjustment, this because a stainless steel frame encases its body. Sintesi works with the combined Carbon.Zeo filter which uses zeolite and active charcoal. Two natural materials that absorb humidity and odors. Sintesi is the synthesis of Made in Falmec quality: innovation, expertise, know-how and technology.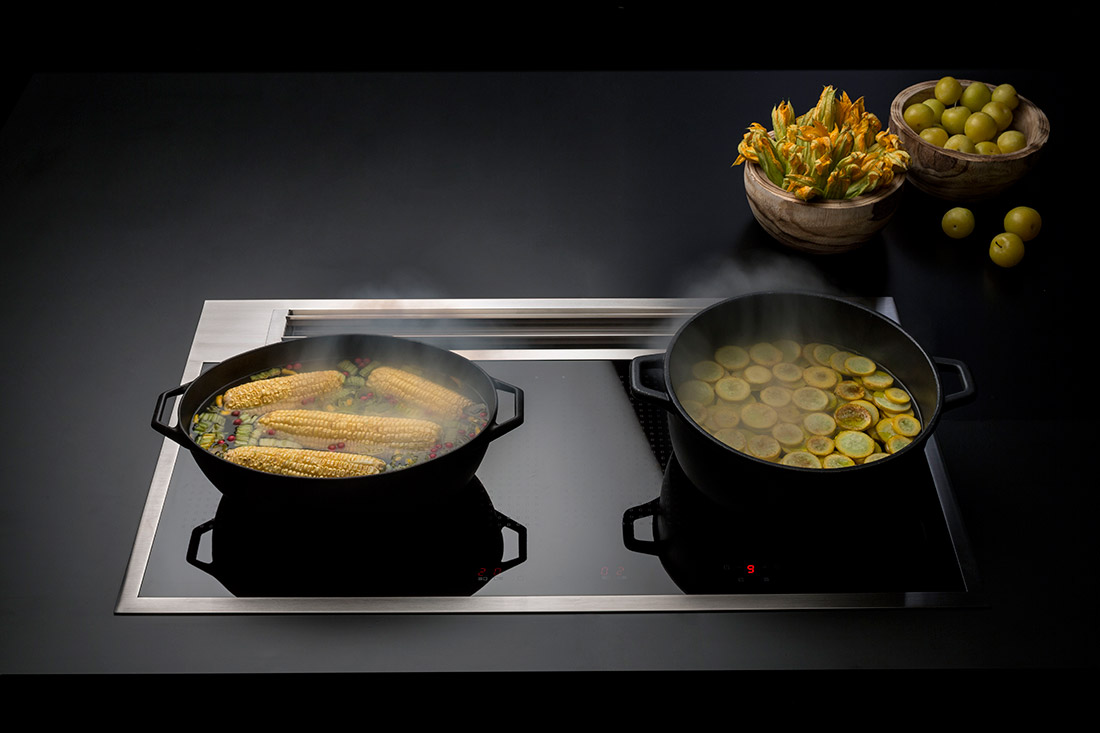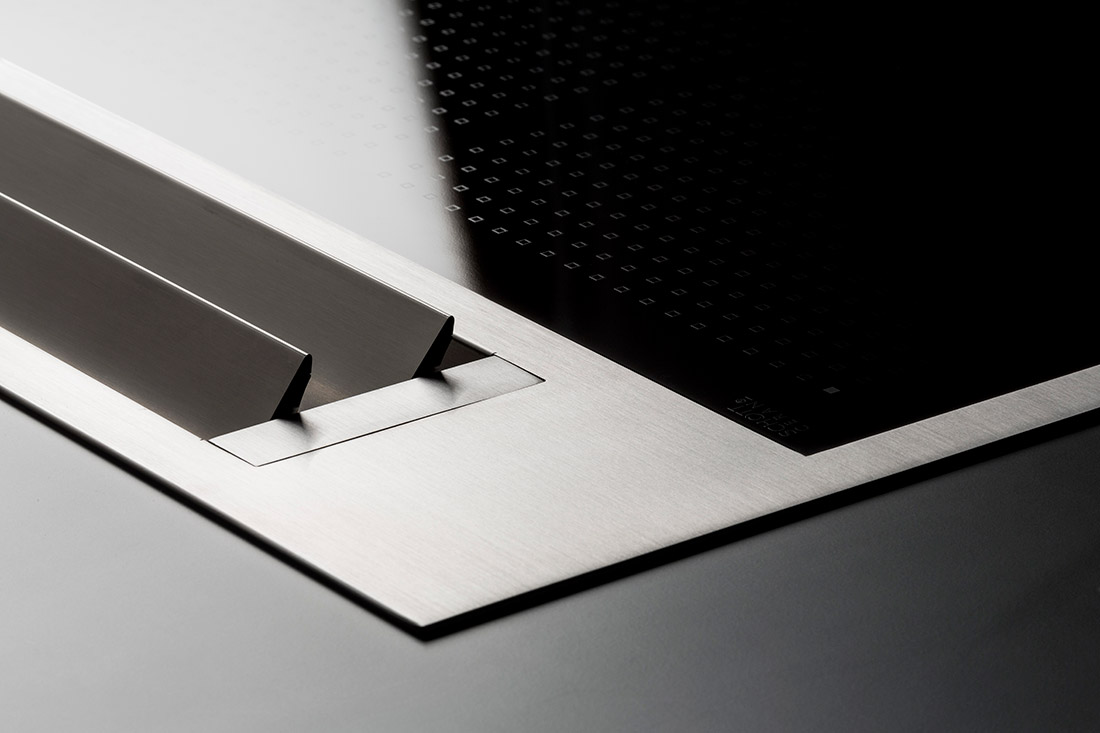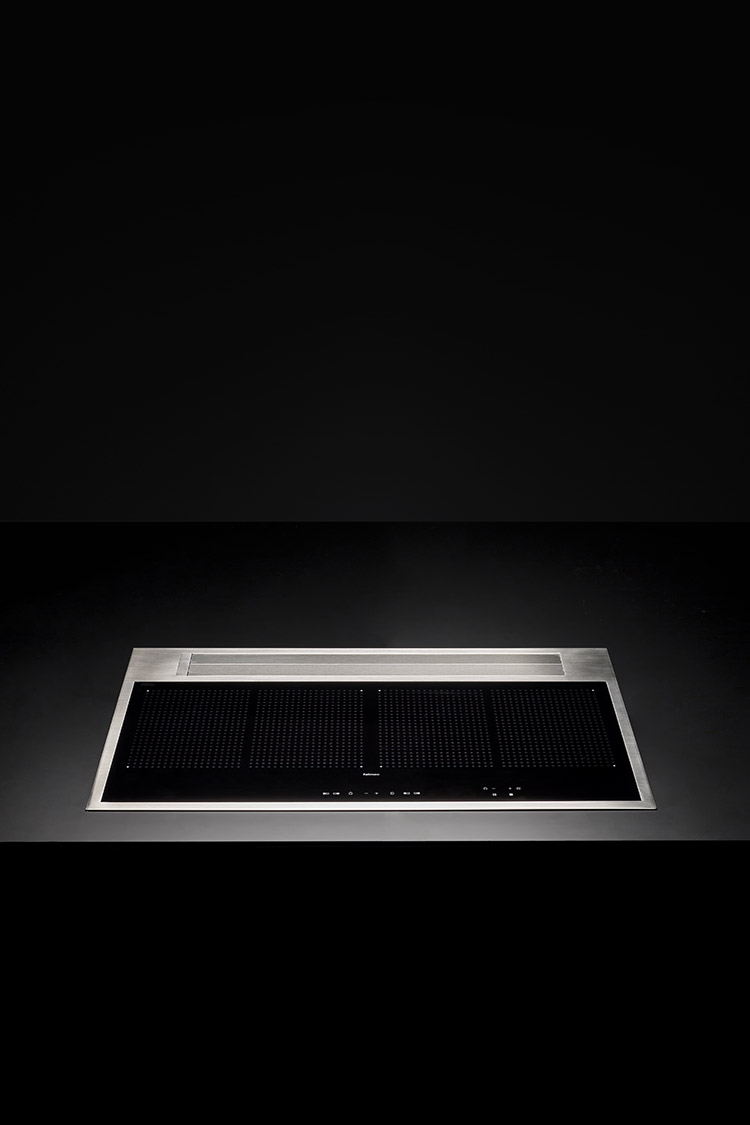 About the producer:
Smart, functional and captivating solutions are the result of Falmec authentic care towards people needs and locations characteristics. Falmec expertise in the hoods sector – which is still its core business – let the company go beyond  kitchen filtration to explore cooking and air treatment markets applying them the same know how. A conscious choice which allow Falmec to fit its prerogatives: product culture and passion in good hand-crafting. This is the way to create unique objects, manufactured down to the finest details and perfected in every single aspect. All of this made Falmec one of the most important player on the international scene, ambassador of italian genius and of authentic Made in Italy.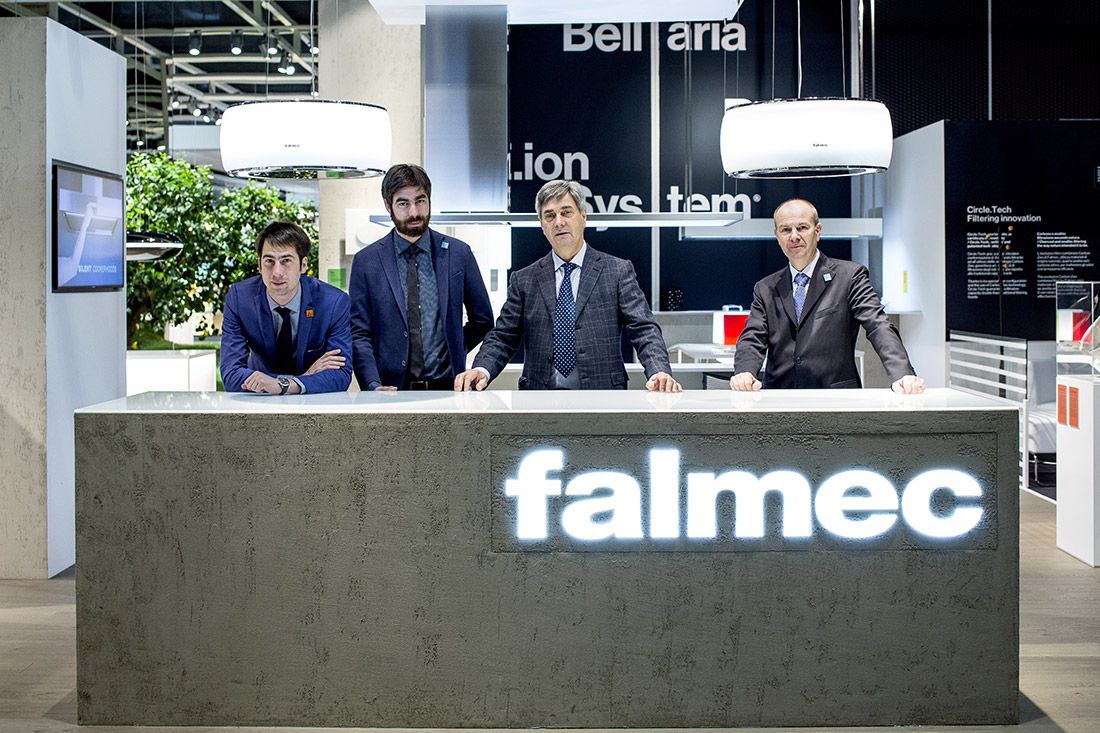 FILE
Designer/Producer: Falmec
Country: Italy
Year of production: 2018
Text provided by the authors of the project.