The building is located in a dense neighborhood where most of the existing structure & developments are low in height. The type of structure and current developments in the area is two level single family houses with yards.The development is a residential building with twelve (12) units, rooftop terrace and underground parking for vehicles and is within the zoning limits of the neighborhood but it is distinguishable by its clearly unique design.
located on a narrow plot and the main orientation is north – south with an open view, while the other sides are next to the neighboring objects. The client requested a structure designed to lift the consciousness of the residents and convey the importance of architecture and design. The main strategy behind the project is to focus and pinpoint the main interior areas with an open view while the other interior rooms are facing the neighboring structures. All the windows located on the south side have exterior sunshades for sun protection, while the lower level exhibits and focuses on greenery. The design of the project is unique by its vibrant and clean geometric forms and elements where there is clear contrast both horizontally and vertically.
The construction is made from reinforced concrete and façade is thermo-isolated with EPS. The roof is covered with plastic coated aluminum and the rooftop terrace is covered with granite tiles. The fencing is made out of steel profiles and painted by using electrostatic process.
What makes this project one-of-a-kind?
Stogovo 14 is a residential building with a new architectural look for the city, has a distinctive design and rooftop terrace with greenery for new urban living.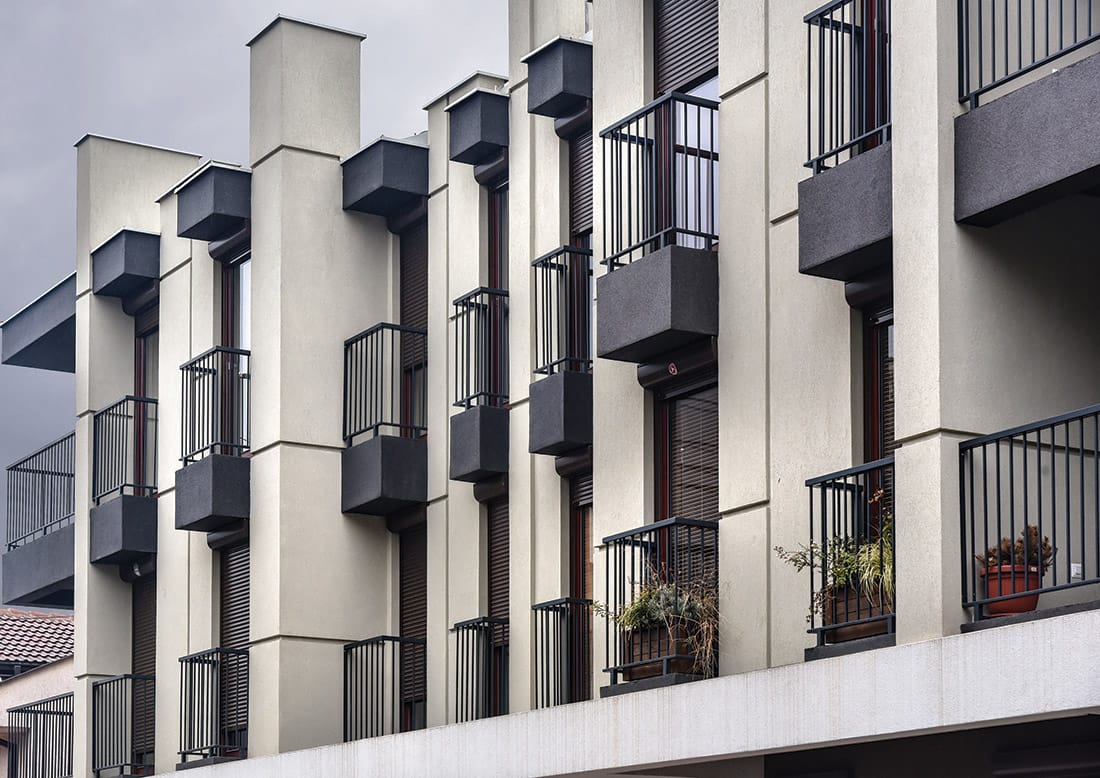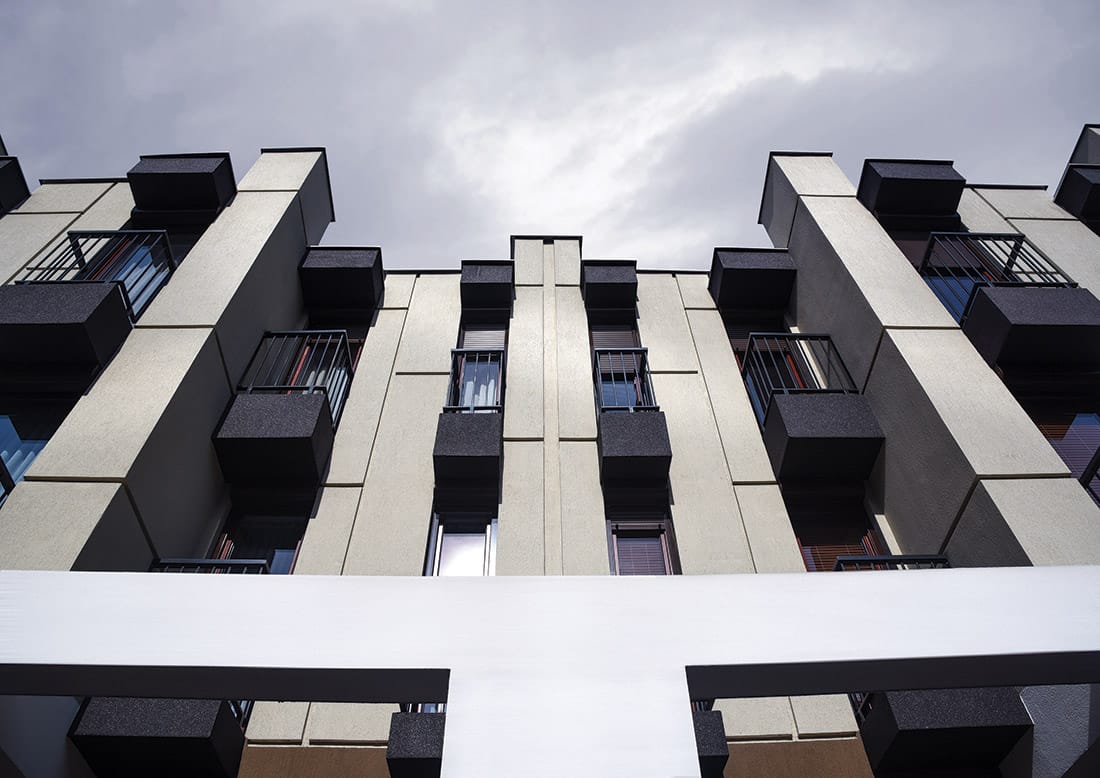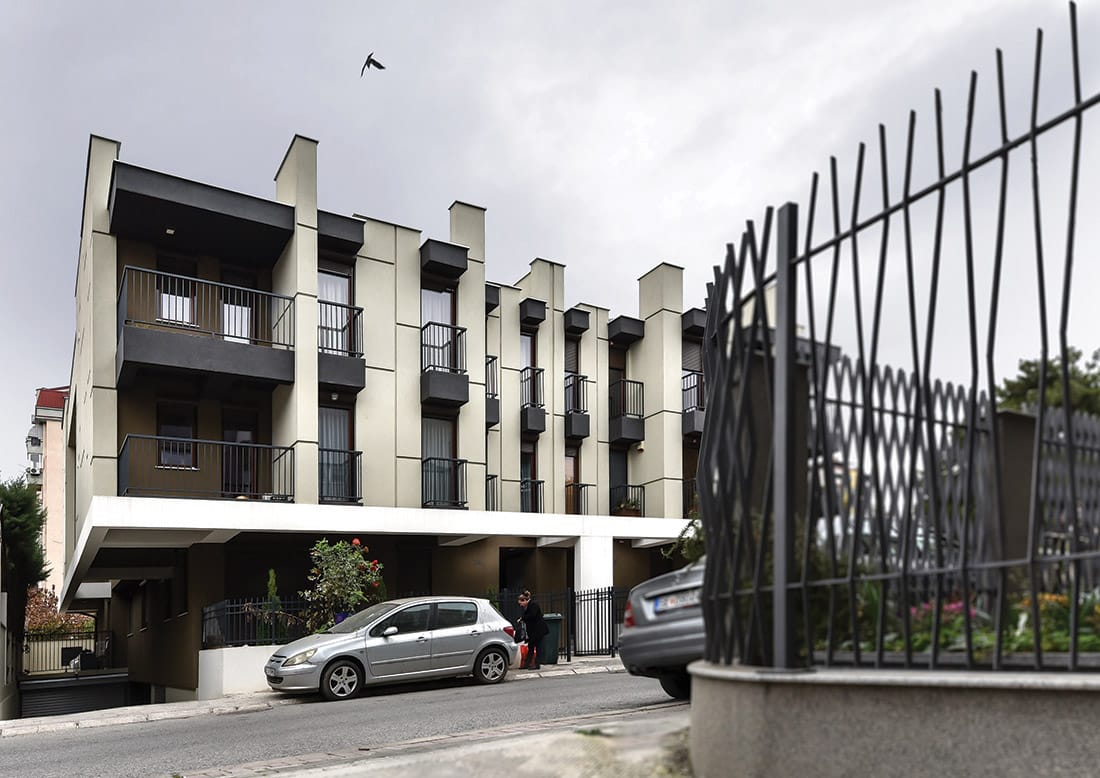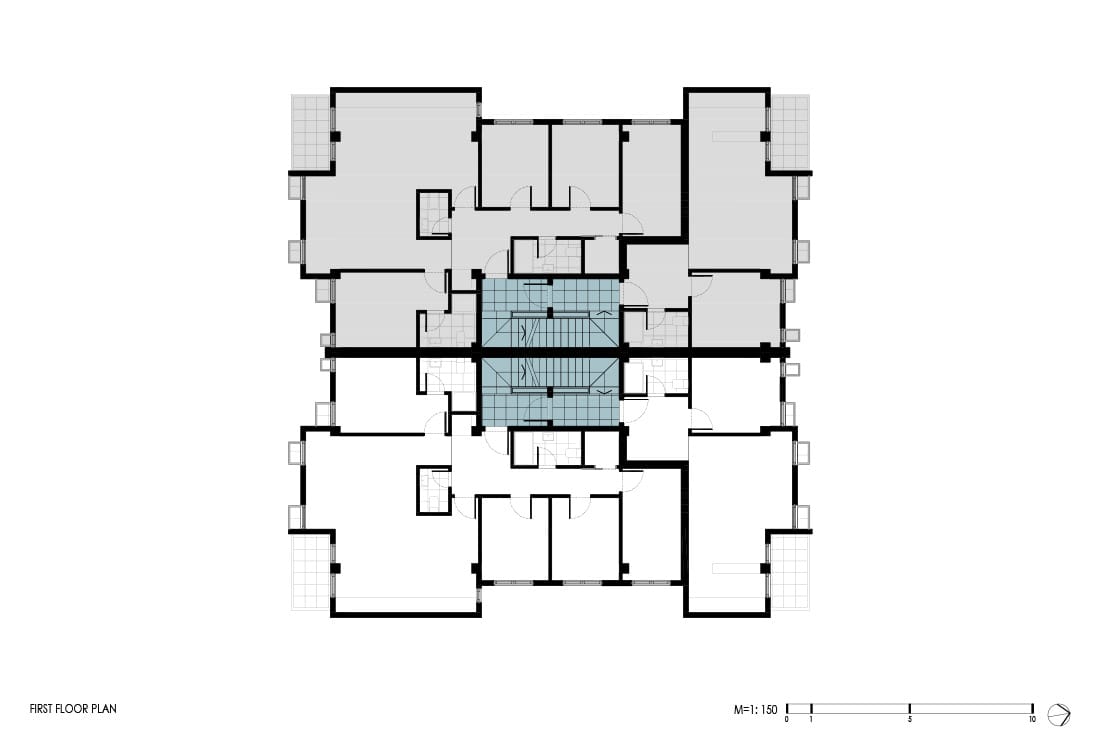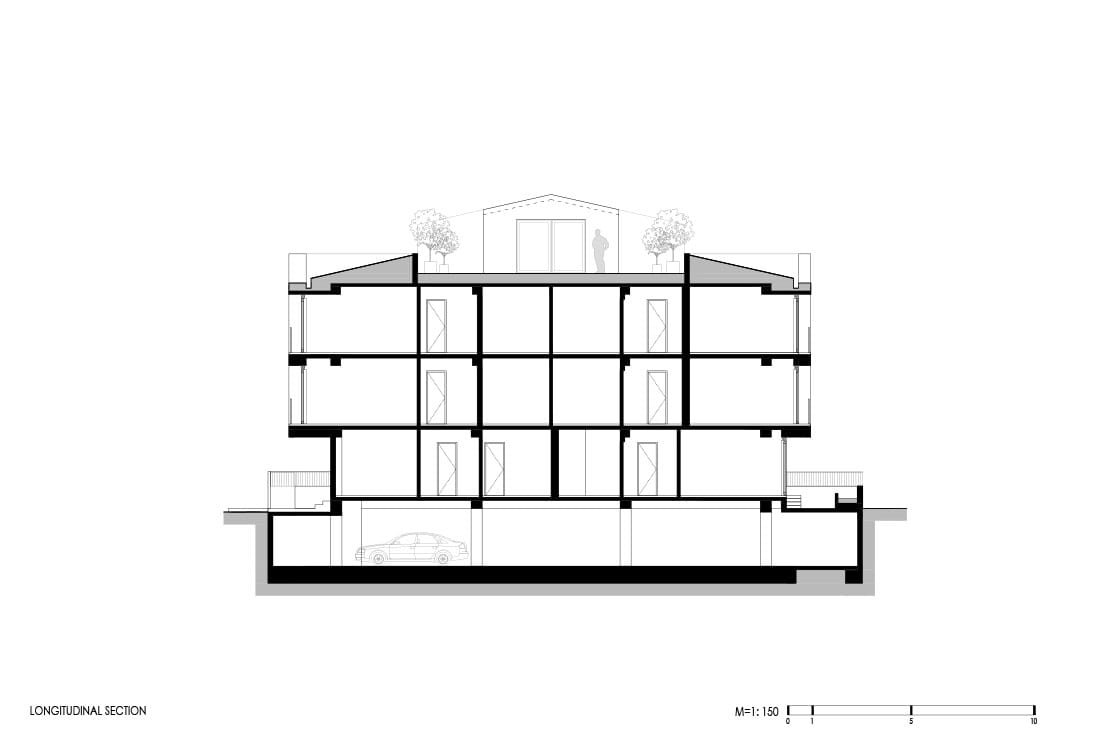 Credits
Architecture
Attika Arhitekti; Bojan Tasev, Nikola Tomevski
Client
Hrising FS
Year of completion
2017
Location
Skopje, North Macedonia
Area
Total area: 1100 m2
Site area: 640 m2
Photos
Vladimir Mirchevski
Project Partners
OK Atelier s.r.o., MALANG s.r.o.
Related posts
Powered by