The "Tourist Palace", built in 1968, is located in the eastern part of the Riva Split waterfront. The central promenade lined with palm trees continues to the east, while the building itself tangents its south part.
The City of Split decided on a comprehensive reconstruction in 2014.
Despite the powerful genius loci, the required solution for the location is at least as complex as when it was built. By defining the boundaries and by zoning the area, the damaged urban core will be reinterpreted.
The zoning starts from the existing parking lot in the north and passes through the first line of palm trees with intrusions (which create points of visitors gathering around tourist posters), goes across the promenade highlighted with a long line of benches in white concrete, and then onward to the meandering greenery that creates an enclosed terrace zone of restaurants and bars. It finishes up at the contact zone of the facade and the Palace piazza.
The rear passage towards the corner building of the Split Port Authority is transformed into a more intimate public space, a small street that by passing under the terrace piazza draws pedestrians in, suggesting that there is something more on the terrace by setting an open staircase.
What makes this project one-of-a-kind?
Simplicity and unobtrusiveness was the basis of the design. The whiteness of the entire building and the surrounding structures with a glass coat of the enclosed part of the ground floor and the superstructure achieved ease, transparency and restraint of the object in relation to the historical environment.
Text provided by the architects.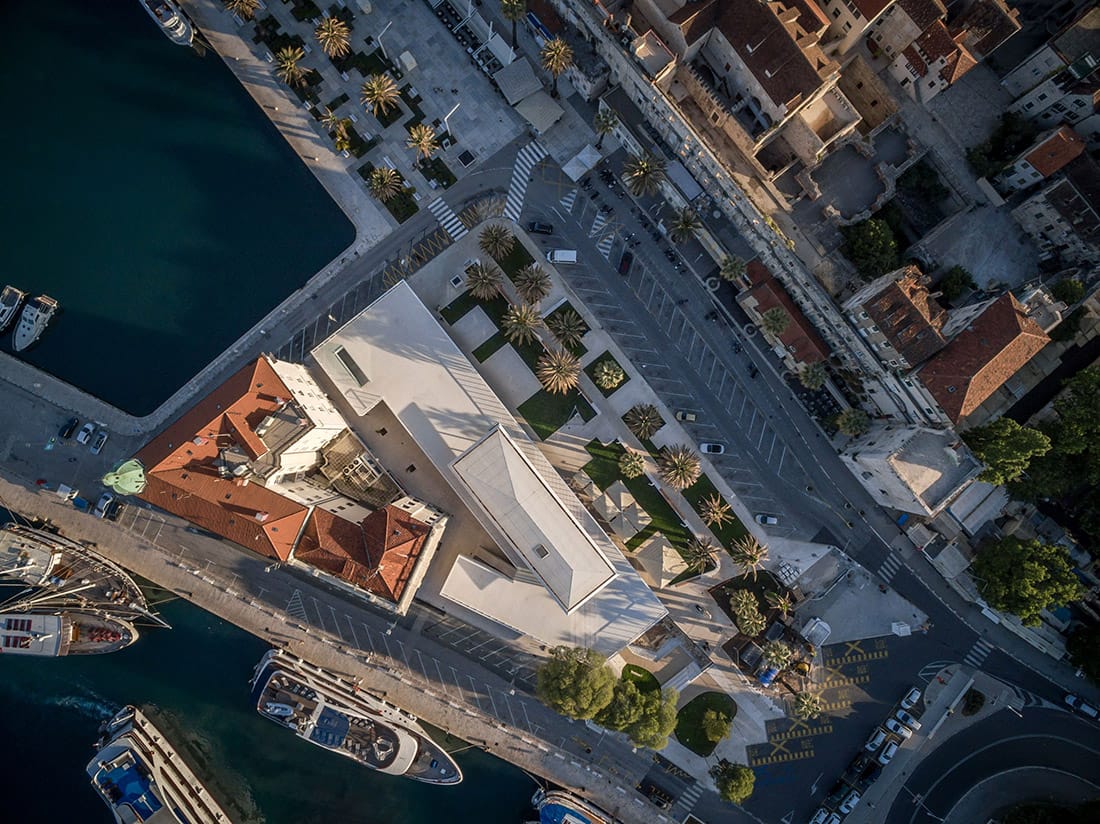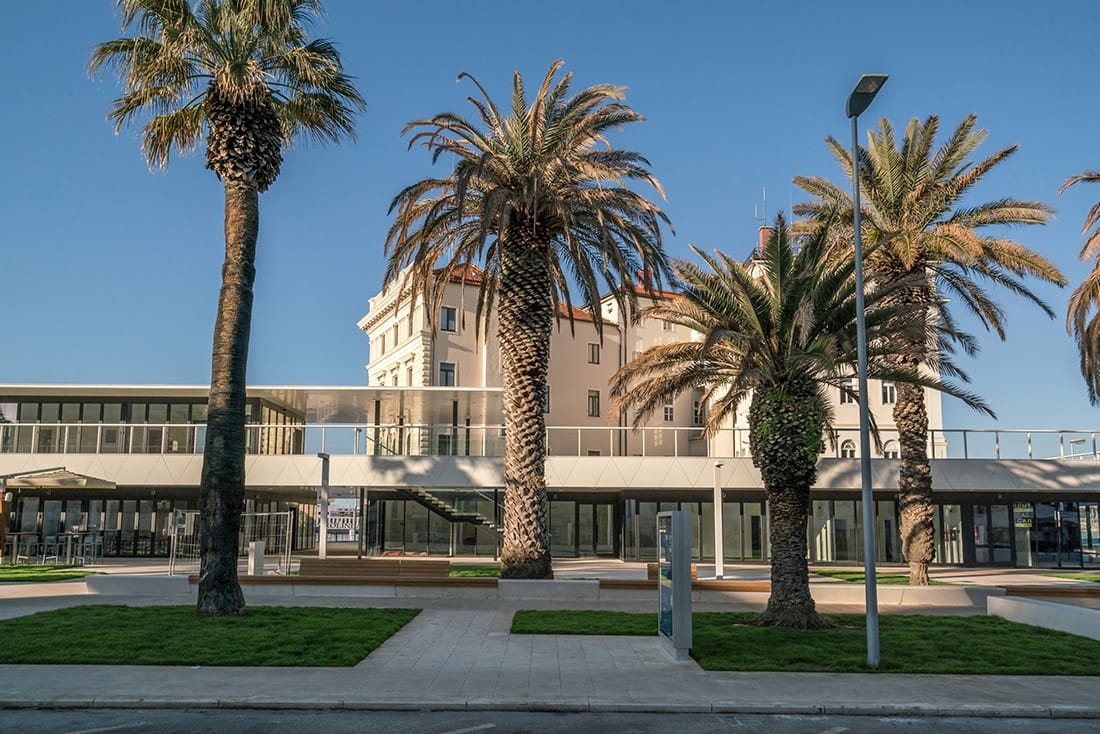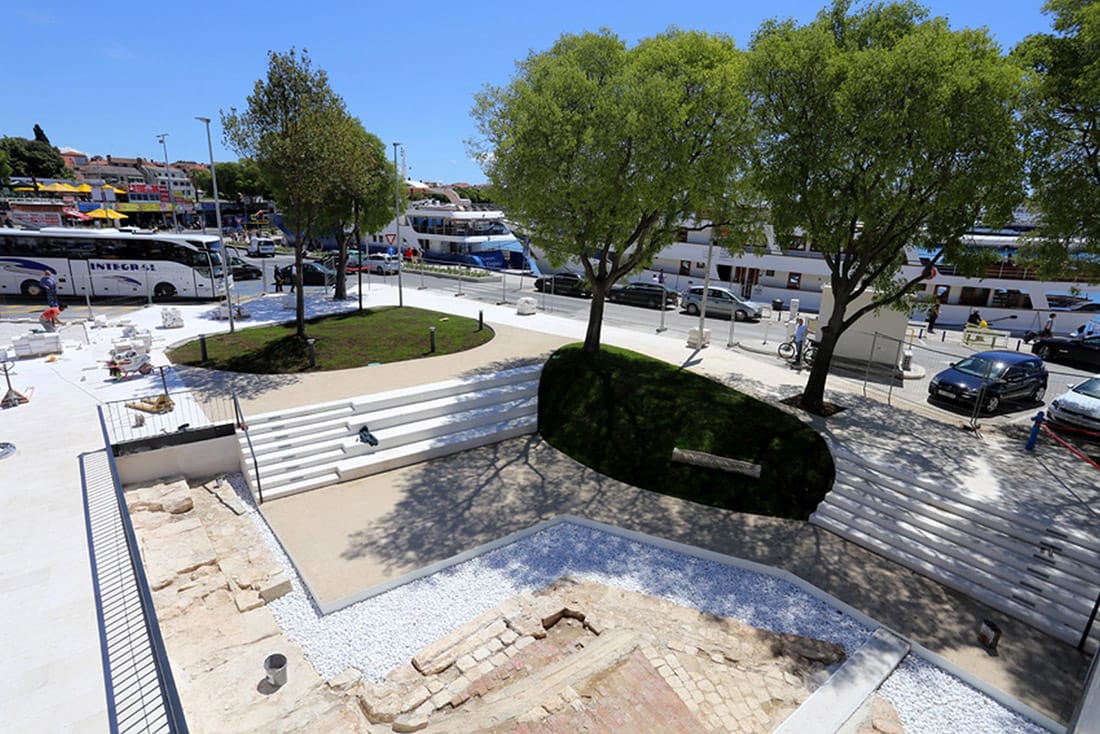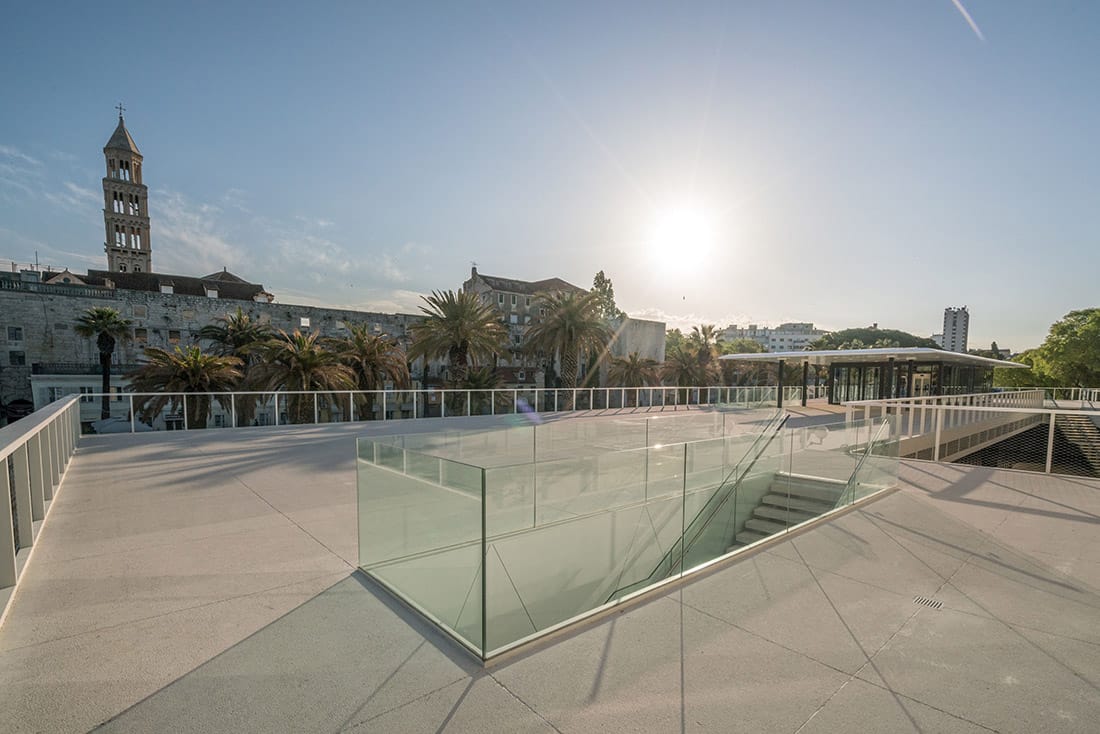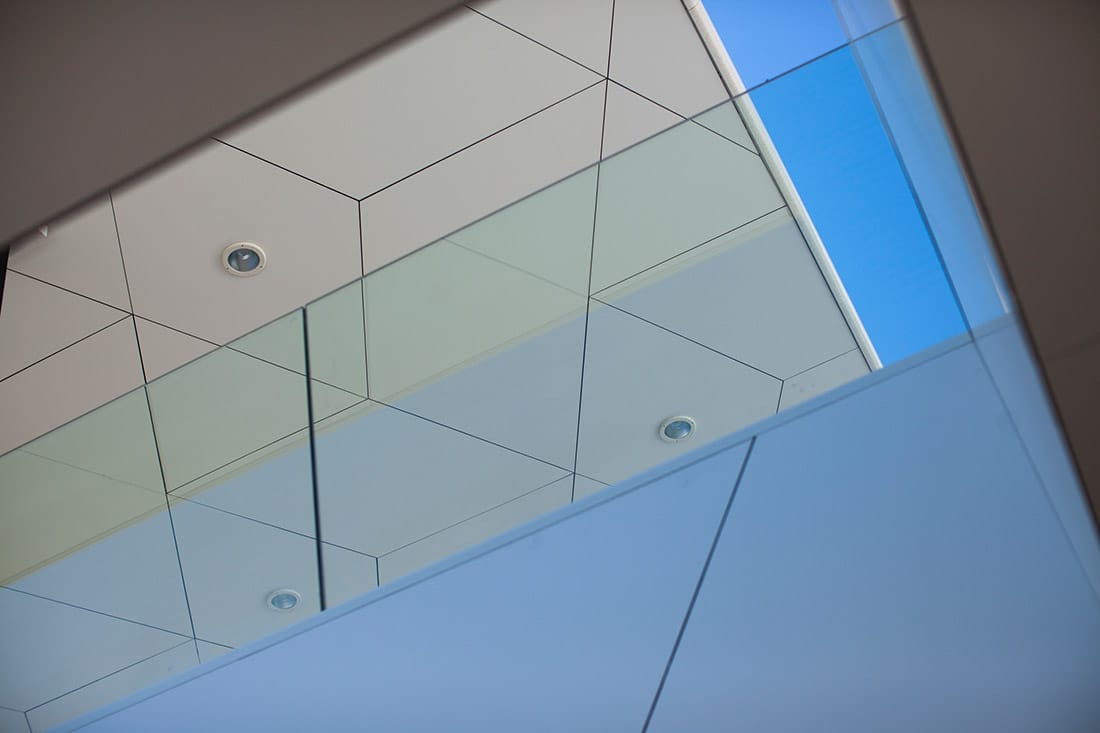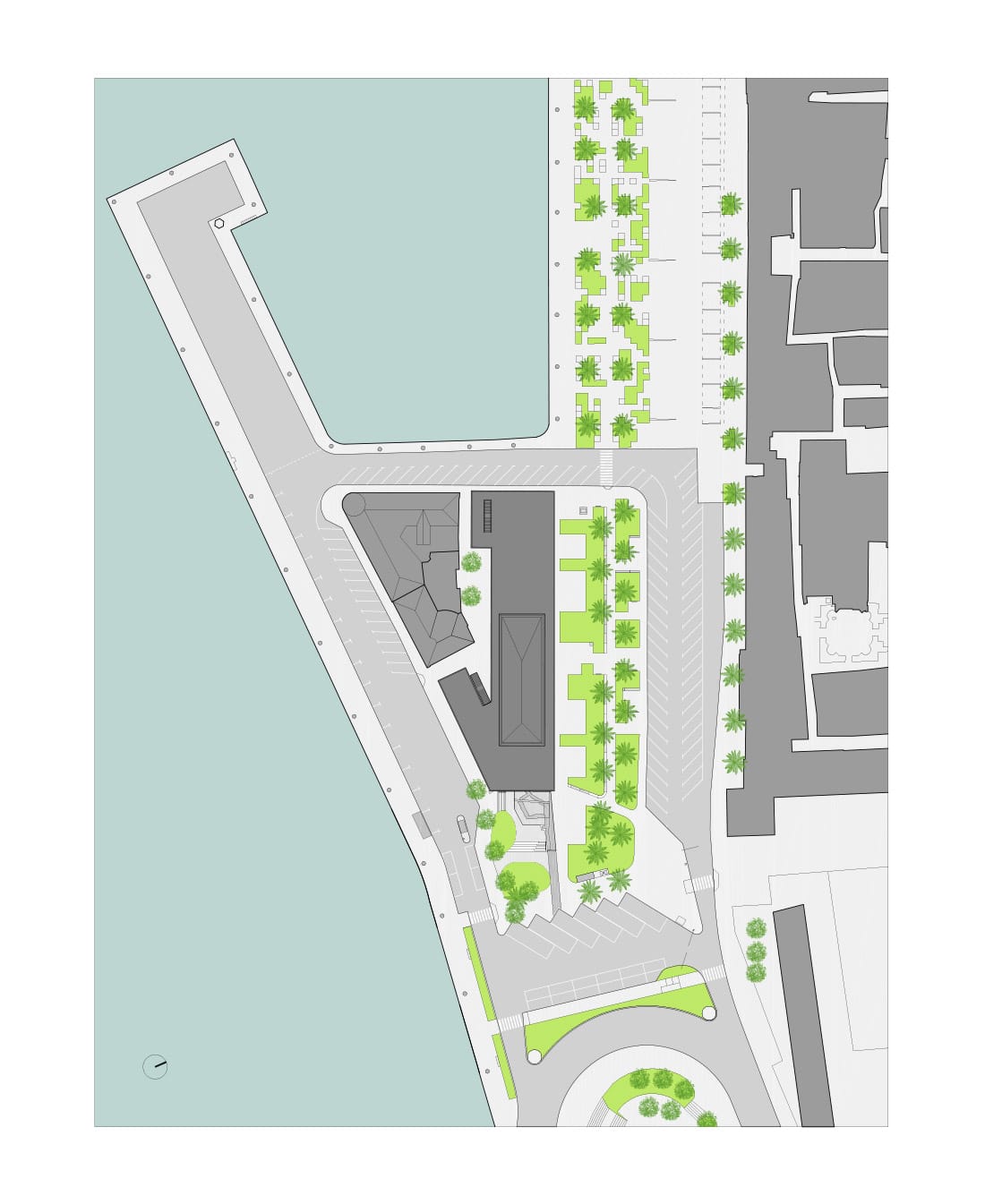 Credits
Architecture
Dean Stubnja
Client
Split city and Valleus d.o.o.
Year of completion
2017
Location
Split, Croatia
Area
Total area: 2800 m2
Site area: 5200 m2
Photos
Mario Jelić, Cemex
Project Partners
OK Atelier s.r.o., MALANG s.r.o.
Related posts
Powered by