The new intradermal syringe features a unique design, which is the basis for a high degree of recognition in the field of aesthetic medicine. The design of the backstop and the piston rod was developed and tested together with dermatologists and plastic surgeons to enable optimal and safe handling. Furthermore, the components can now be used in a fully automated production process, which increases safety and quality of the final products significantly. The Polycarbonate material is of medical grade (ISO 10993 and USP Plastics Class 6 conform) and meets the high requirements for medical devices.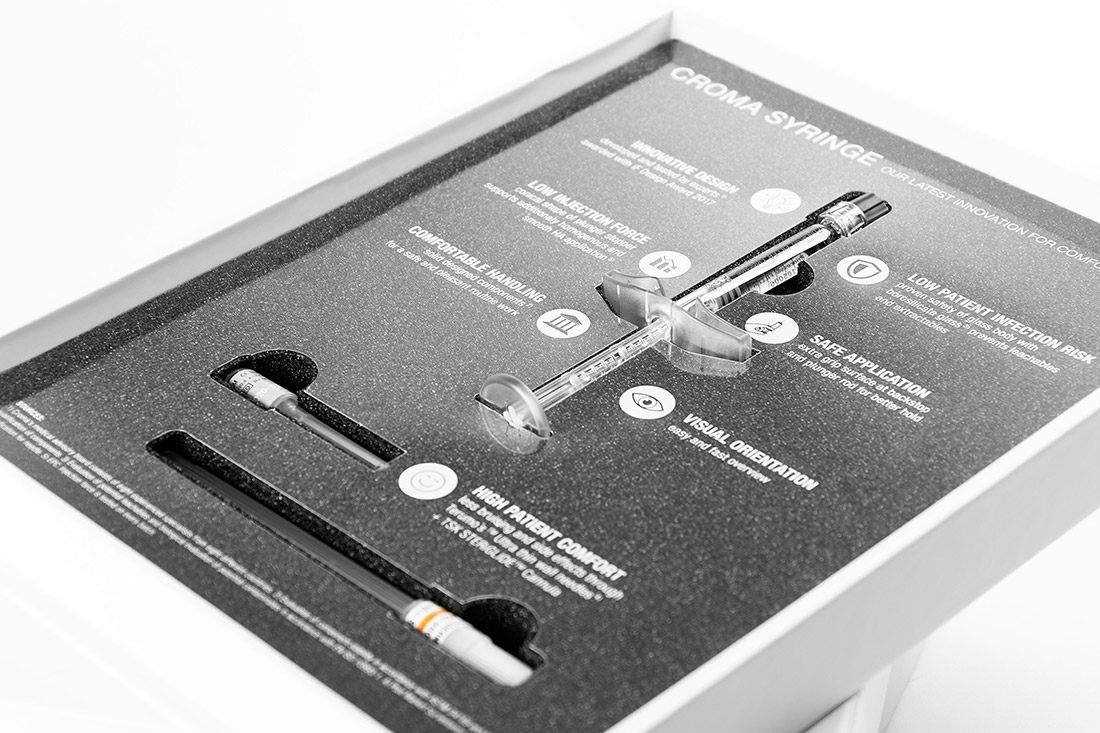 About the producer:
Founded in 1976, Croma-Pharma GmbH (Croma) is an Austrian family-owned company that specializes in the industrial production of hyaluronic acid syringes for the fields of medical aesthetics, ophthalmology and orthopaedics. Croma currently runs 12 international sales companies and distributes its products in ore than 70 countries. Within its global sales network, Croma focuses with own branded products on minimally invasive aesthetic medicine. Besides a broad range of HA fillers from the own production site, Croma markets PDO lifting threads, a Platelet Rich Plasma (PRP) system and a personalized skincare technology in its core strategic markets.
About the design department:
The design department of Croma-Pharma GmbH consists of 5 members and is set up as an in-house agency. It is responsible for the entire creative output: marketing materials, product videos, product design, trade fair stands, event concept, etc. Professional modern design is playing an increasingly important role in the pharmaceutical sector and is indispensable for differentiation from the competition.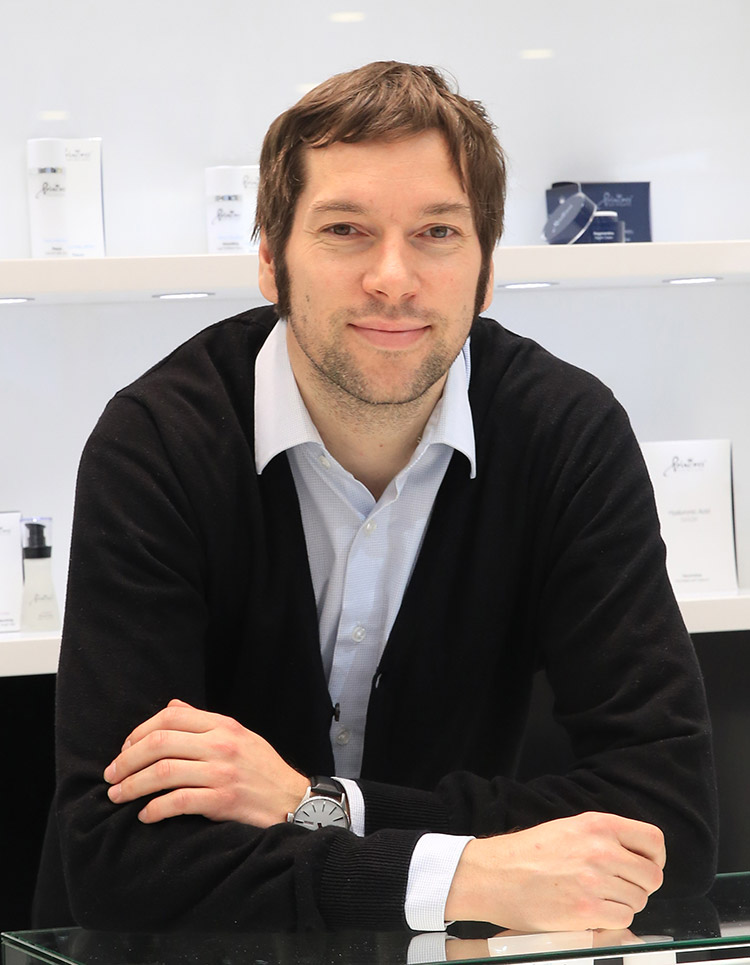 Jan Molnar, designer of Croma-Pharma GmbH
FILE
Design: Jan Molnar,  Croma-Pharma GmbH
Producer: Croma-Pharma GmbH
Country of producer: Austria
Photos: Croma-Pharma GmbH
Year of production: 2017
Text provided by the authors of the project.