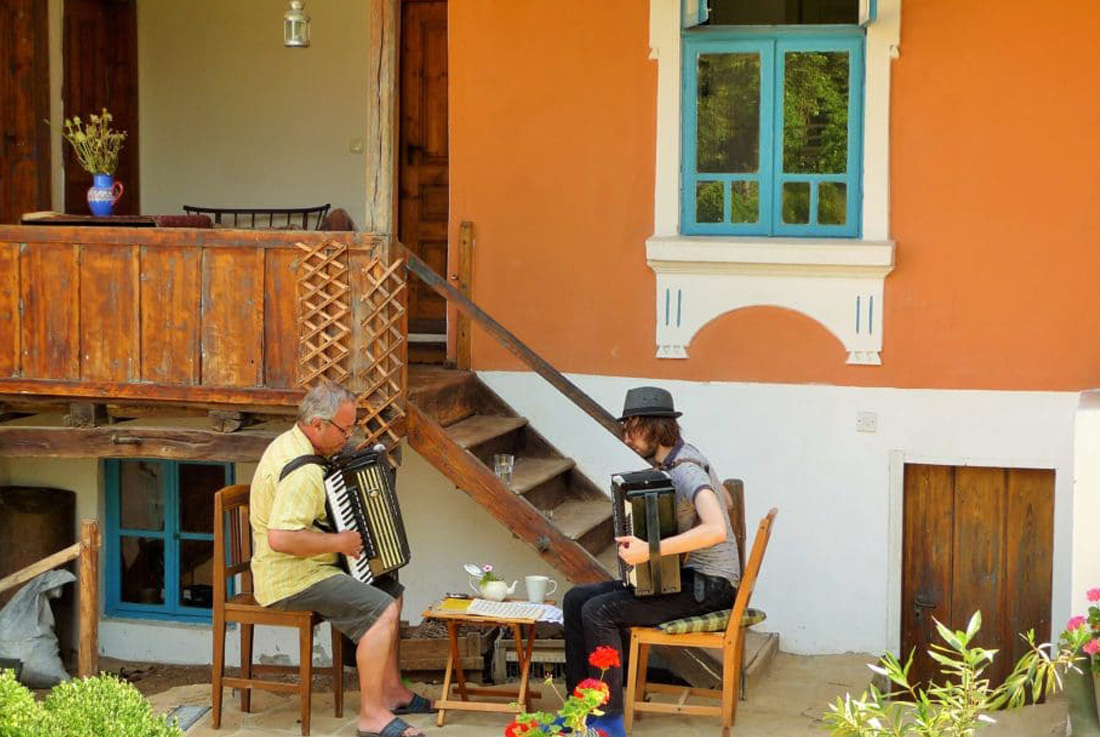 Wild Thyme Organic Farm
A stay in Palamartsa is a step back in time, where horses and carts pass outside your window and you are woken by the sound of the village shepherd taking his flock to pasture. We have tried to make this a truly sustainable holiday.
Kids love to feed, milk and pet our goats or wave at the cows as they pass the window.
Your home will be a solar powered traditional village house with stone and mud plaster interior. It has a unique and peaceful atmosphere.
Guests help themselves to organic fruit and vegetables from the garden and there is fresh milk from our goats. You can pre-order a hamper full of home-made goodies. We source fresh hen and duck eggs and cow's milk from the village.
Awards