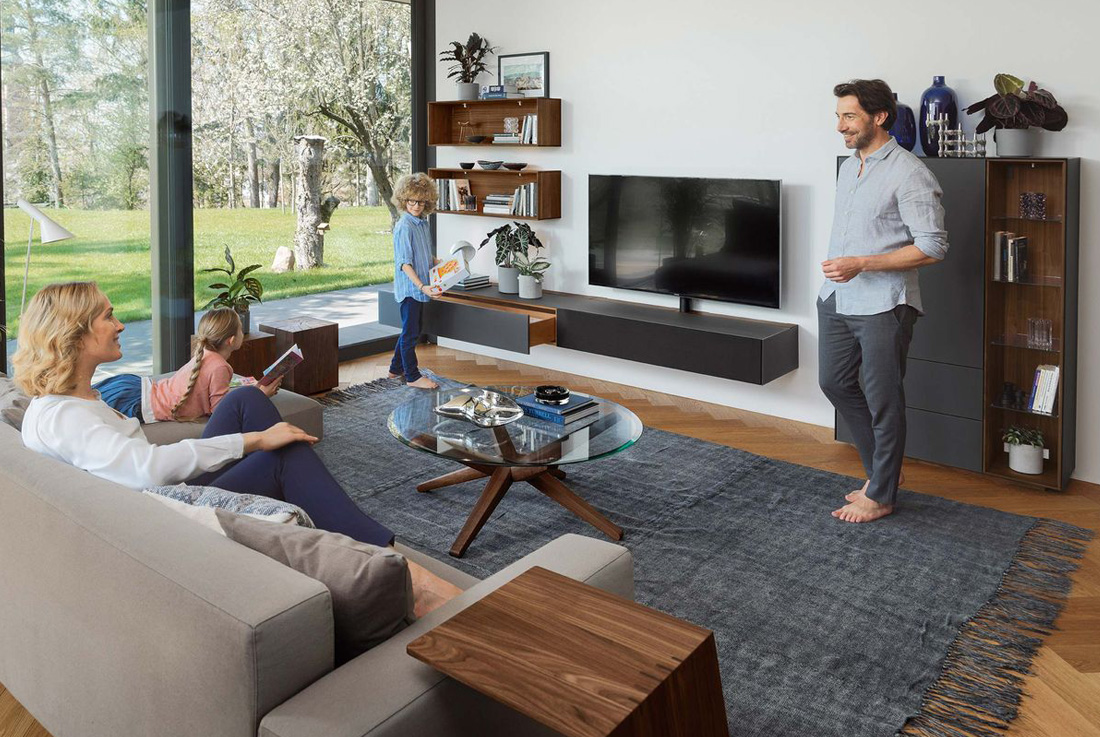 Team 7
We love wood. With the highest standards in aesthetics and innovation, we are inspiring more and more people around the world to pursue a sustainable way of life. At TEAM 7 we love novelty.
New design trends, technical innovations, new concepts in design. But in one area we hold on tight to tradition: in our values. Our one-of-a-kind solid wood pieces are very special. As are the values and principles with which we build them. Find out more about what is important to us at TEAM 7.
As early as 1980, long before the organic boom, we were betting on nature, making a contribution to sustainable living with our furniture. Our corporate culture has always been rooted in principles of social, ecological and economic responsibility, as is our product philosophy and customer orientation. Today we benefit from decades of experience and have always stayed true to our principles.
At our furniture manufactory, we process wood with state-of-the-art technology. And yet two thirds of our employees in production are traditional cabinetmakers who have studied and love their woodworking craft. For us, these two things go together. We want precise perfection down to the detail and the best way to achieve this is by combining technology and tradition.

Awards