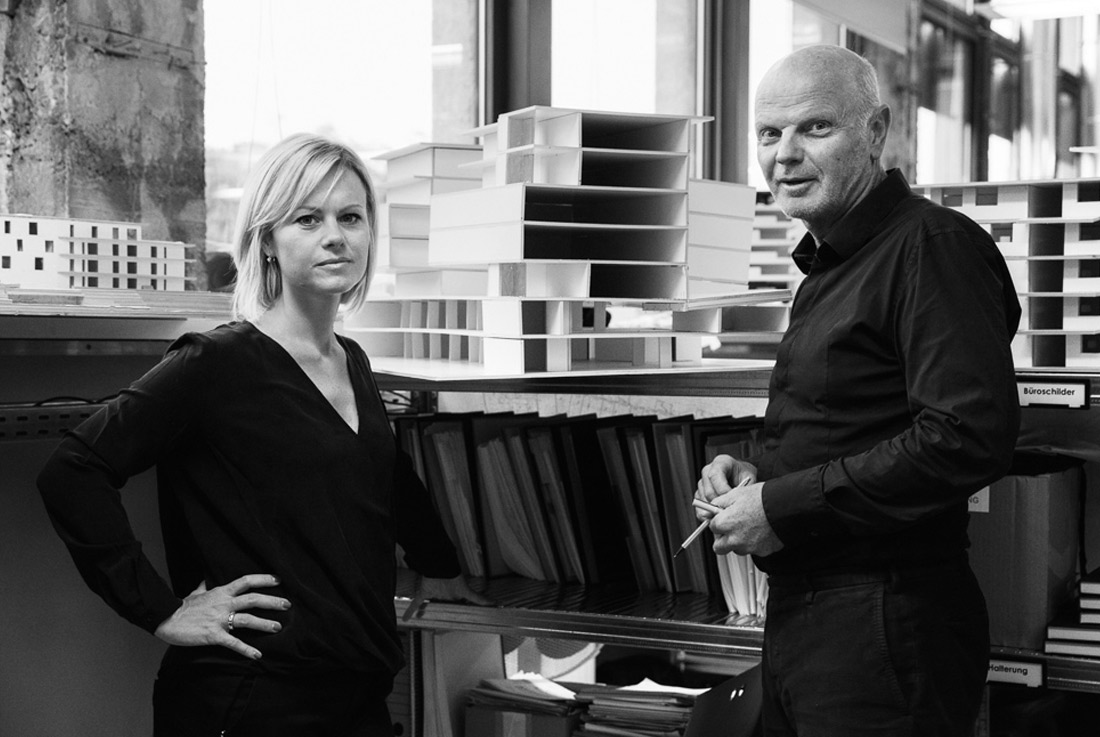 Lorenzateliers
Internationally active Austrian architecture offices for urbanism, architecture and de-sign. They handle master plans, project development and building planning all the way to its culmination in property handover. Their work is anchored in ethical standards, a humanistic world view, all-embracing ac-countability and responsibility.
A versatile international team places highest possible importance on expending every human effort to fulfil their assigned tasks to perfection. Their guiding light is respectful interdisciplinary cooperation with top ex-perts. Their objective, among other things: achieving long enduring quality and timeless architecture. It is not the 'style' that assumes priority, but rather, finding the optimal solution for complex challenges in irre-producible locations. Competent construction management provides the indispensable complement to pro-fessional planning. For international projects, local partners of unsurpassed standing are available.
LORENZATELIERS was founded in 1980 in Innsbruck by Peter Lorenz. Since 1991 it has had its head-quarters in Vienna. A new branch will be opened in Trieste, Italy in 2018. Architect Giulia Decorti has been a partner since 2014.
"Our architectural work is accompanied by a profound and penetrating search for the sense behind our actions and the correct, i.e. valid solutions for the assignments we are entrusted with."
PHILOSOPHY
HUMANISM _ The focal point is human, it includes human development, commitment to human rights, epis-temological insights, constructivism, sustainability, the promotion of alternative energy and embraces coop-eration with art and the frugal use of natural resources.
NATURE _ We maintain highest respect for nature, expend great effort in our duty to maintain the value and dignity of flora and fauna, uphold ethics in nature.
QUALITY _ Encompassing, as we understand it, all its manifold ramifications and meanings, from the initial idea to the final details. The ultimate goal: fulfilling all requirements to the optimal degree.
SERVICES
PROFESSIONAL ETHICS _ We are the trustee of the employer, organizing costs, arranging appoint-ments, ordering the calendar, the quantity, quality, development/delivery of a long-lasting, superior, en-hanced-value product. We supply professionalism, flexibility, quality of service above all else, and lots more besides.
COST EFFECTIVENESS _ Efficiency in the sense of a reasonable proportion of effort in relation to benefit of the developed product and internal processing.
PARTNERS _ Labor-intensive, fair and respectful cooperation inside the team with the aim of unfolding our entire creative/technical potential.
URBANISM & ARCHITECTURE
SPATIAL ENVIRONMENT _ The focus of our work is not 'style' or 'form', but living space for human beings which provides the ideal environment for their unfolding development.
GENIUS LOCI _ Every task is tied to a specific place. It seeks a unique, an optimal solution which is inex-tricably linked to the spot itself.
FUNCTION/CONSTRUCTION/FORM _ Even if these terms are no longer in fashion, we still value them as the three pillars of architecture.
ALL-ENCOMPASSING IDENTITY _ Architecture in its overall complexity as all-embracing, far-sighted, for-ward-looking vision which includes wide ranging aspects and associations.
MINIMALISM _ Simple design language, reduced choice of materials, dispensing with 'style' and 'decora-tion.' A solution is 'right' when nothing can be omitted.
CURRENT MOST IMPORTANT PROJECTS UNDER CONSTRUCTION
• MED CAMPUS LINZ – 1st Prize international competition – general planning
• WB High Rise Building BORA Raubling (Germany) – 1st Prize international competition
MOST IMPORTANT RECENT MASTER PLANS
• La costa triestina, Trieste, 2018
• Sophienspital, Vienna 2018
• Breiterfurterstrasse, Vienna, 2009 – 2013
• Mehrwert Simmering, Vienna, 2003 – 2017 1st Prize international competition
MOST IMPORTANT RECENT PROJECTS (COMPLETED)
• 3 Villas Vienna (BUWOG), 2018; 181 apartments
• ON239 Vienna (BUWOG), 2017; 130 apartments
• Langeranger Vienna (MIGRA), 2016; 112 furnished apartments, 13 min-iapartments, supermarket
• Kreuzgasse II Innsbruck (ZIMA), 2013 – 2017; 58 apartments
• Nussbaumallee Vienna (SOZIALBAU AG), 2016; 175 apartments
• Base 11 Student Hostel Vienna (KALLCO), 2013; 306 furnished miniapartments
• IVB Headquarter Innsbruck (IVB), 2013; intelligent façade
• Asfinag Headquarters Innsbruck (ASFINAG), 2011, intelligent facade
SELECTION OF LATEST PRIZES AND AWARDS
• iF Design Award for the project 'IVB central building', 2016
• Best Architects 15 for the project 'IVB central building', 2014
• DIVA Award – special prize for the project 'ASFINAG', 2012
• Otto-Wagner Prize for the project 'Mehrwert Simmering', 2002

Awards

I think