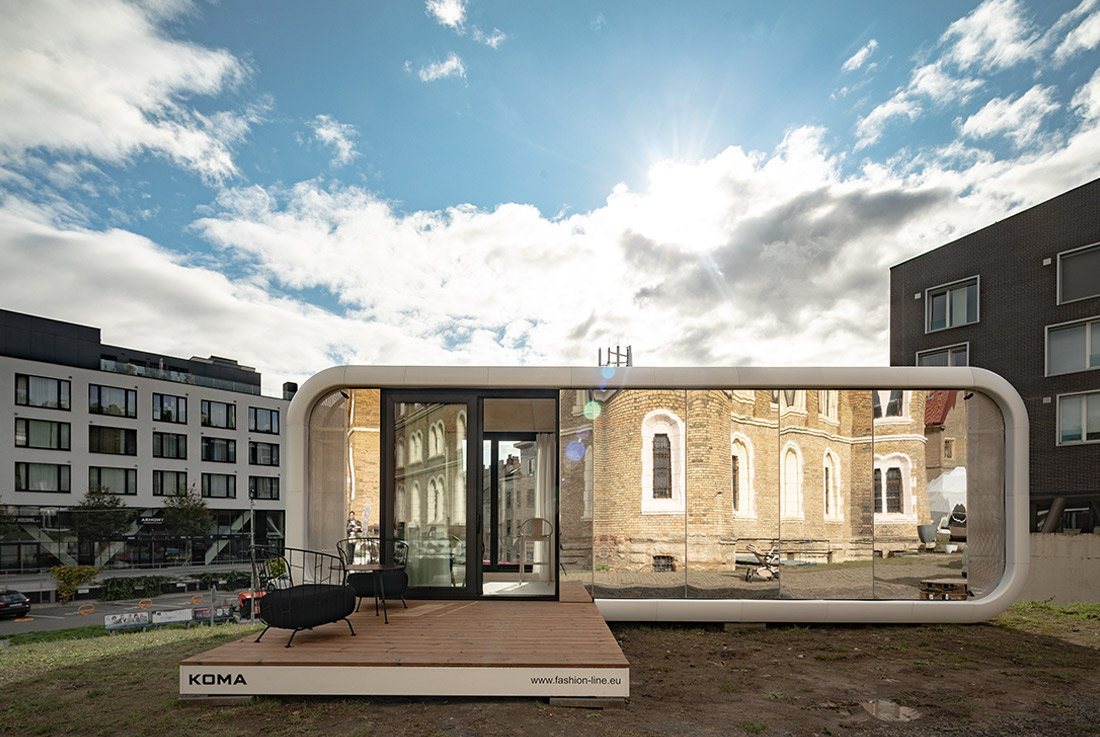 Koma Modular
KOMA MODULAR is a specialist in modular construction. Structures of the KOMA system have been implemented in countries of the European Union, Norway, Switzerland, the Middle East, Balkan countries as well as in countries such as Mexico, Mongolia and India, to name just a few.
The Vizovice-based company develops, manufactures and leases ecological modular buildings from prefabricated materials. Over time, it has developed from a local manufacturer into an exporter to countries on several continents. KOMA's product range includes buildings for civic and crisis facilities as well as special modules. KOMA has received many awards, among others, Company of the Year, Czech Leader, Pikes of Czech Business, Exporter of the Year, Innovation Company and Decent Company.
The mission of KOMA MODULAR is "help people and enrich the world", which it can fulfill thanks to its product – modular construction. Modularity is fast, produced on the line under constant conditions, can be relocated and is mobile. KOMA uses galvanized steel as a base, which ensures a long service life, reocation, recycling and re-use – circular economy in practice.
KOMA MODULAR is a company:
- which cares about a good work and living environment.
- Continuously improving and learning
- Moving its development and manufacture forward all the time
- Making products for unique construction
- Good to work with.
The limited liability company KOMA MODULAR s.r.o. manufactures residential, sanitary, special and low-energy modules. Its sister companies include KOMA Rent s.r.o. with branch offices in Prague and in Brno, KOMA Slovakia s.r.o. with registered offices in Nitra and KOMA Austria GmbH seated in Vienna. The original and sole owner is Mr. Ing. Stanislav Martinec. The average annual production of KOMA 3,000 module pieces of which 85 % are distributed abroad.

Awards