Open spaces, art, plants and design.
Located in a recently renovated building, Pop House, is a recent project by MODO architettura + design, where art, music and custom made furniture are mixed together to create an absolutely original and creative space.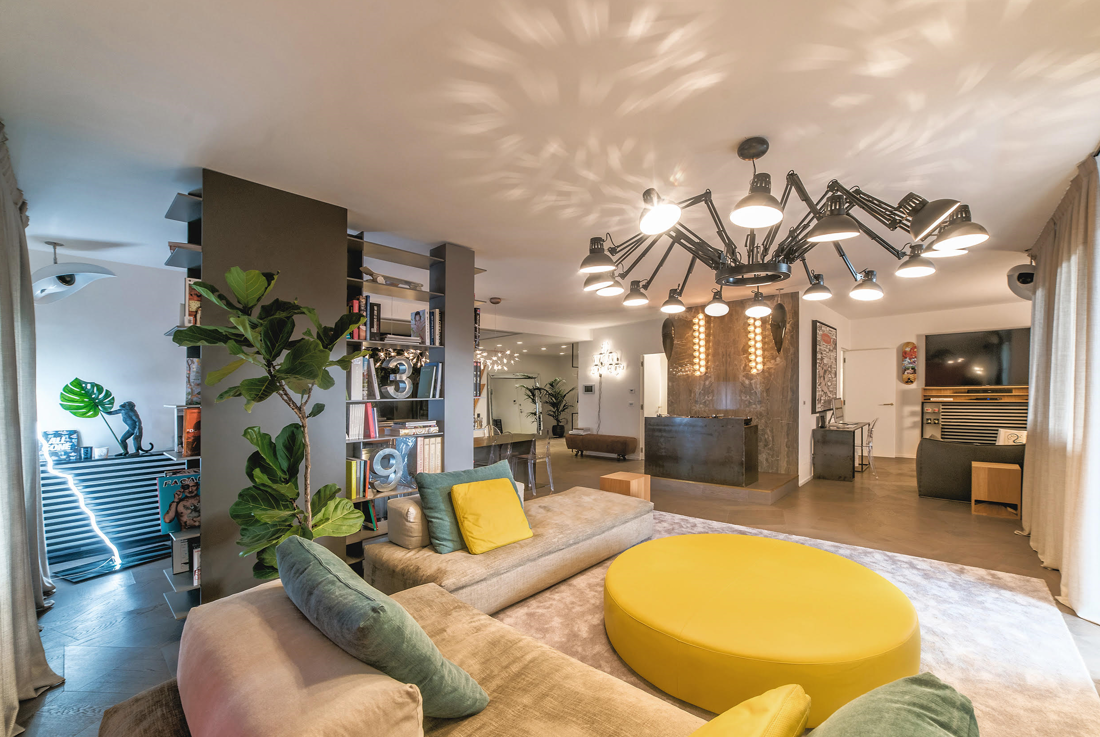 The glass box containing the kitchen block, shielded if necessary by a system of sliding doors, is characterized by a wall completed covered with plants, which is the background of the entire living area. The atmosphere is of a lush jungle, which can turn into a winter garden when the glass doors are closed. The whole day-zone is featured by an unique open space area, visually joined by the trapezoidal wood floor which brings out numerous cult pieces of furniture, other vintage and many designed by the architecture studio. The protagonist of the house is the music: in each room is installed an outstanding sound system from Architettura Sonora, custom made for the ambients into this project, characterized by an extraordinary audio quality.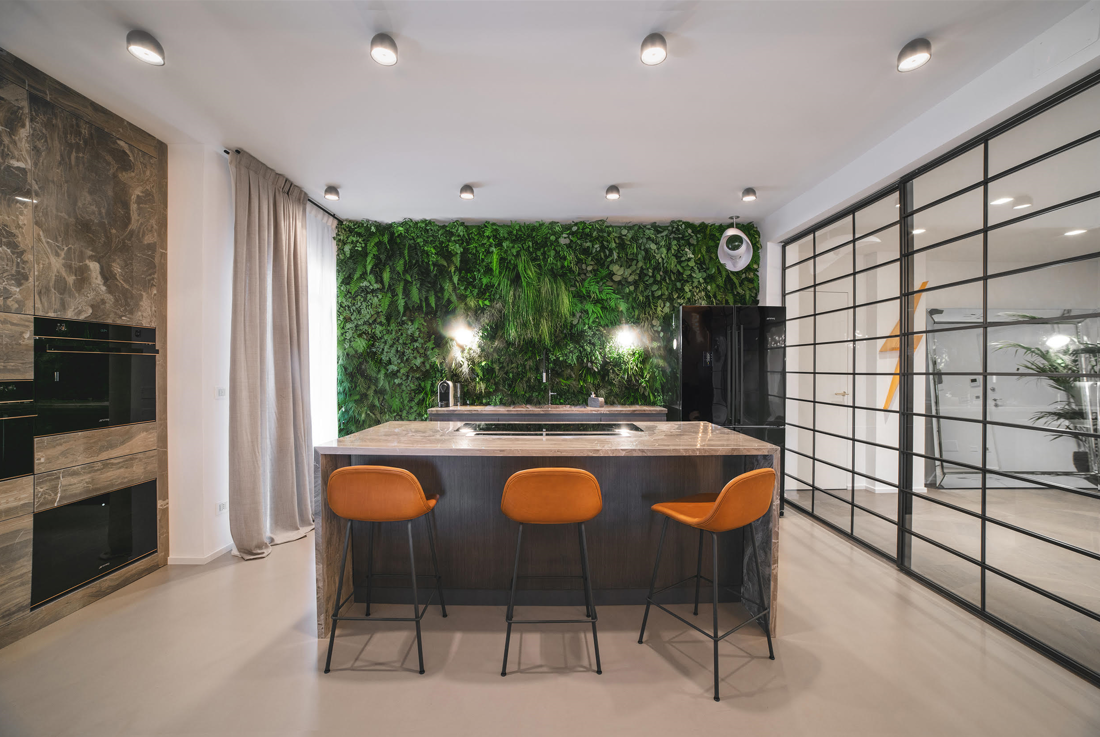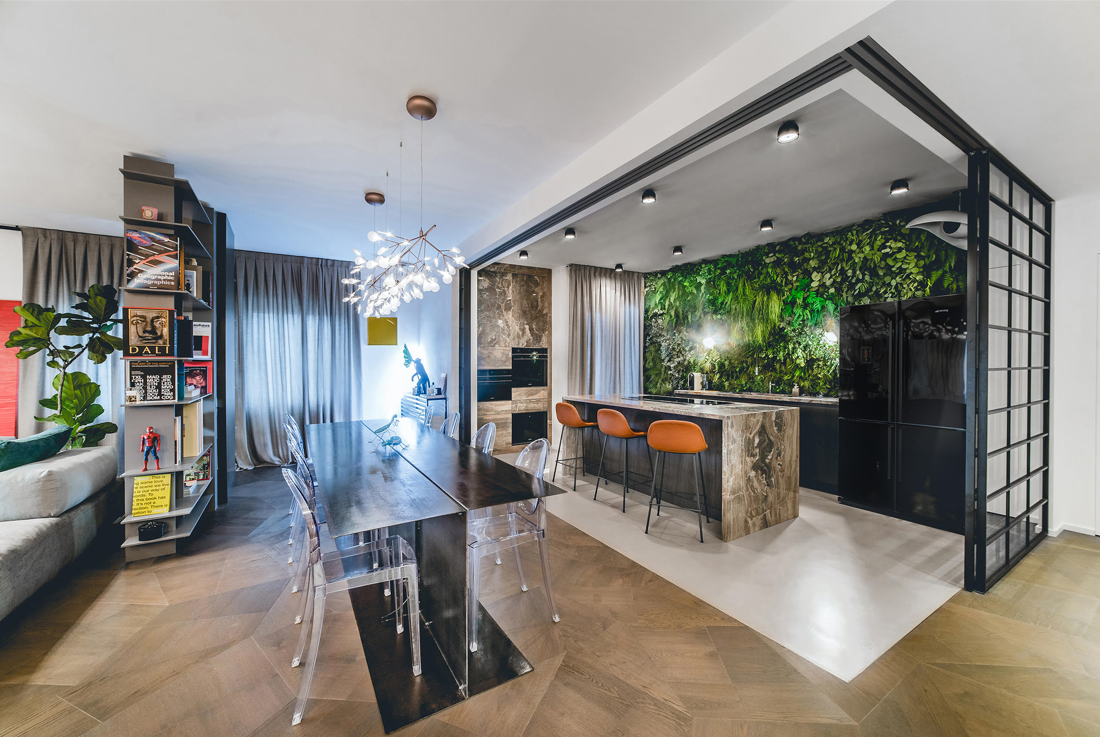 Afterwards, in this residency we can find two bathrooms with a total chromatic contrast, one is featured by a white marble calacatta gold total look with black and gold details, and the other one is characterized by a total black look, with maxi slabs of marble portoro which cover the entire walls. The bedroom is a private place characterized by the continuity between the floor and the wall behind the bed, which becomes an unusual headboard cutted by an irregular line which acts also as courtesy lighting.
We find two private zones in the bedroom, one is the walk-in closet and the other one is the private portoro bathroom.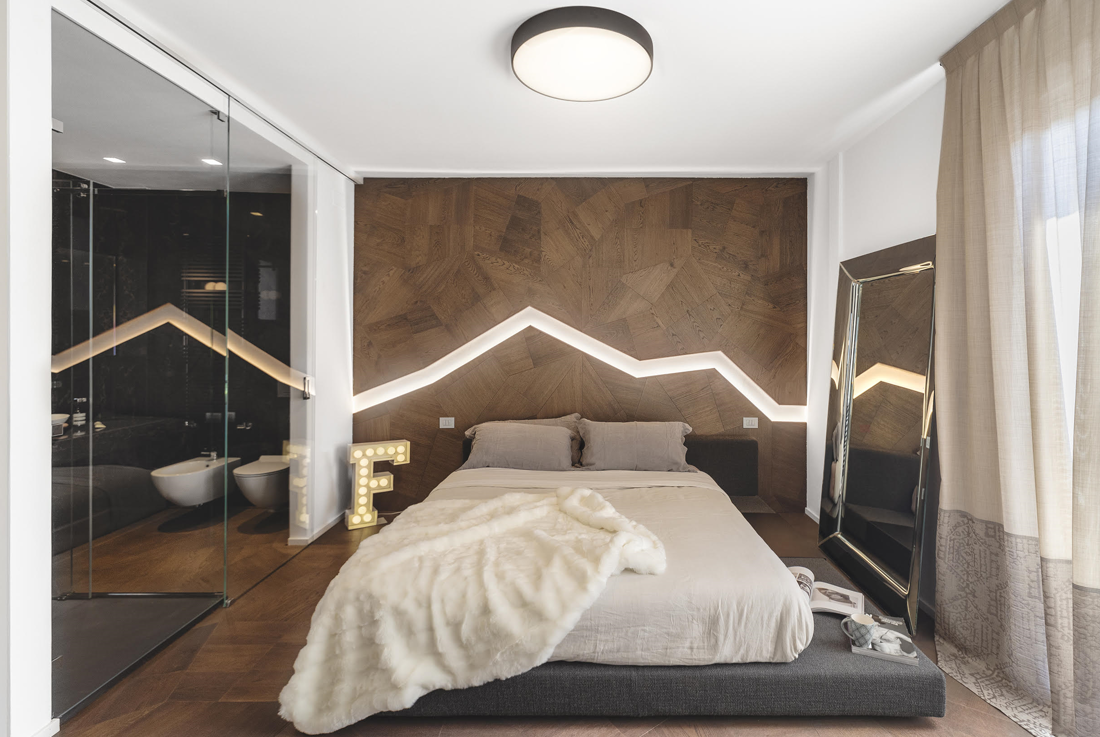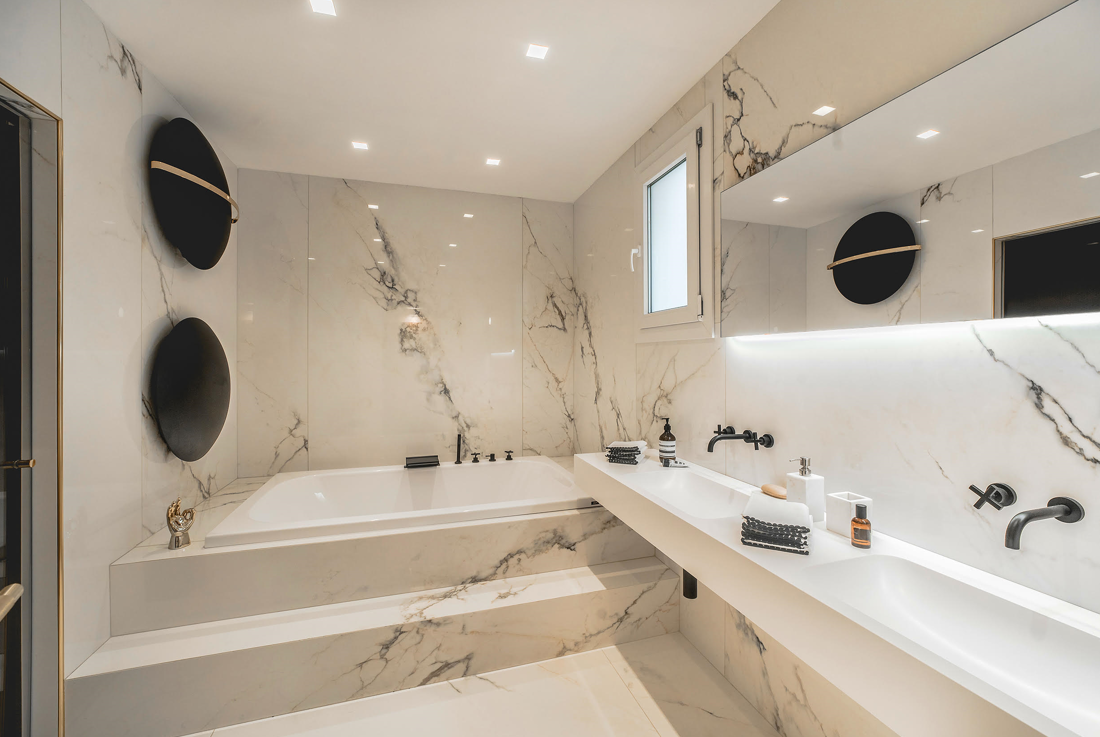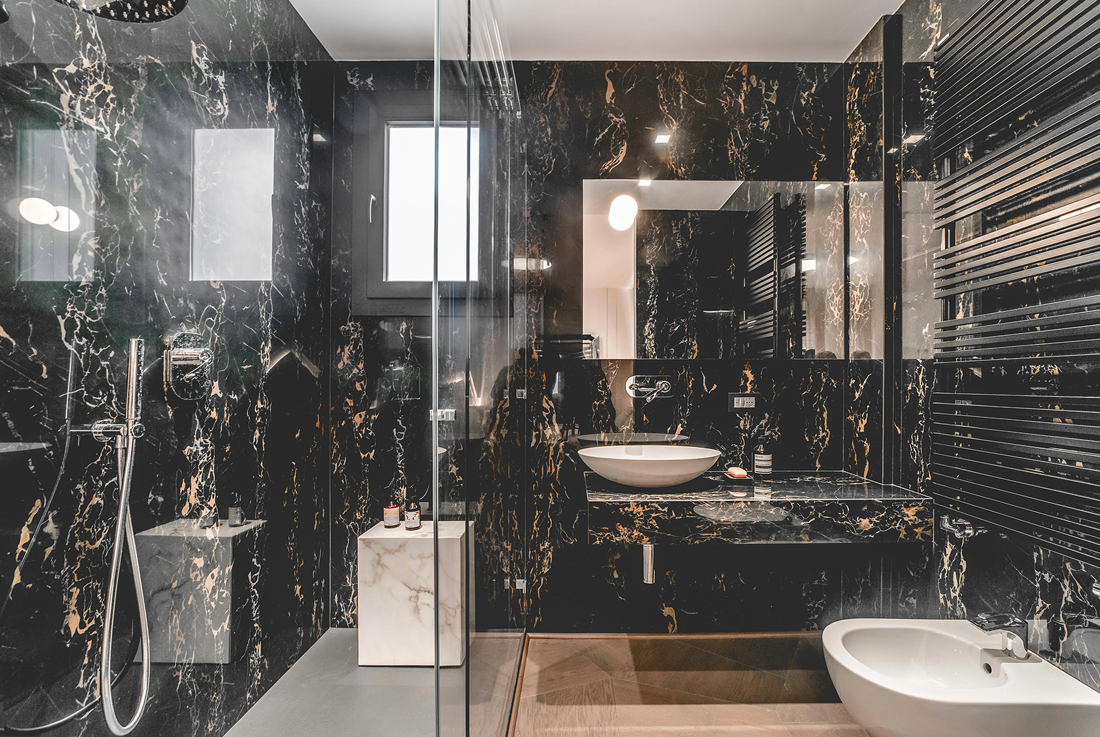 Authors: MODO architettura + design
Year of completion: 2018
Location: Livorno, Italy