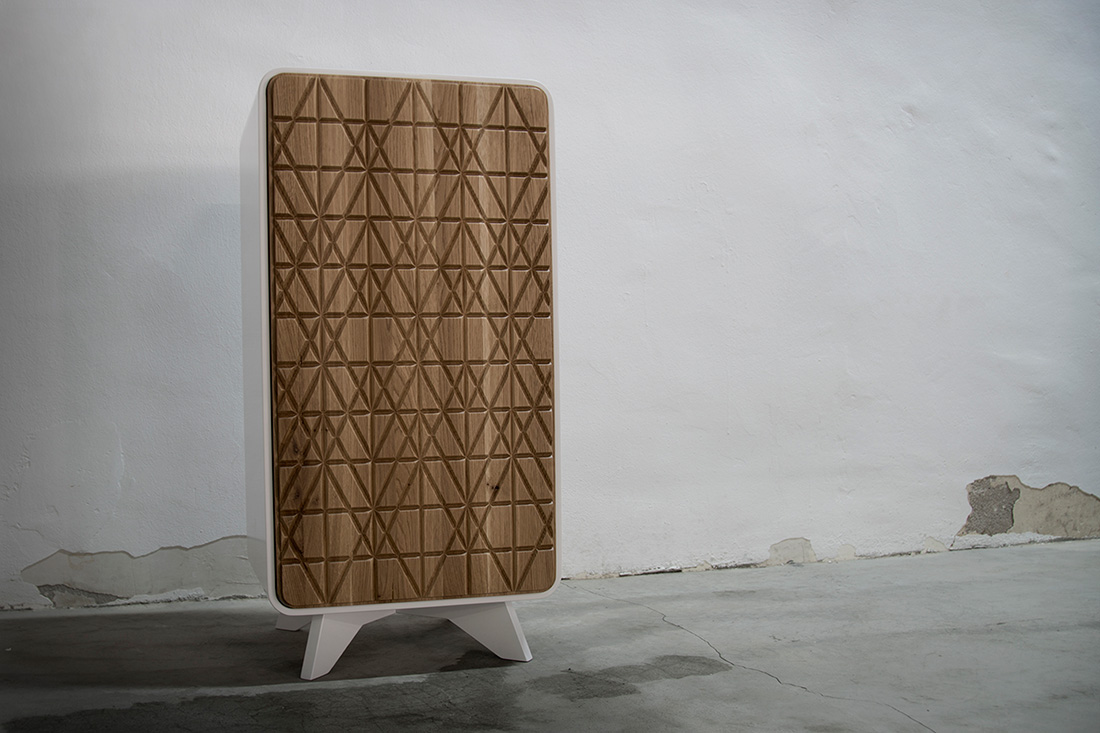 Poly-Box is the first design piece made by Laurentiu Constantin in collaboration with Kubik Furniture&Design to be displayed in a public exhibition. The first appearance of Poly-Box was in the 2018 edition of Romanian Design Week. The annually exhibition showcasing some great Romanian design from various domains, from interior architecture to fashion.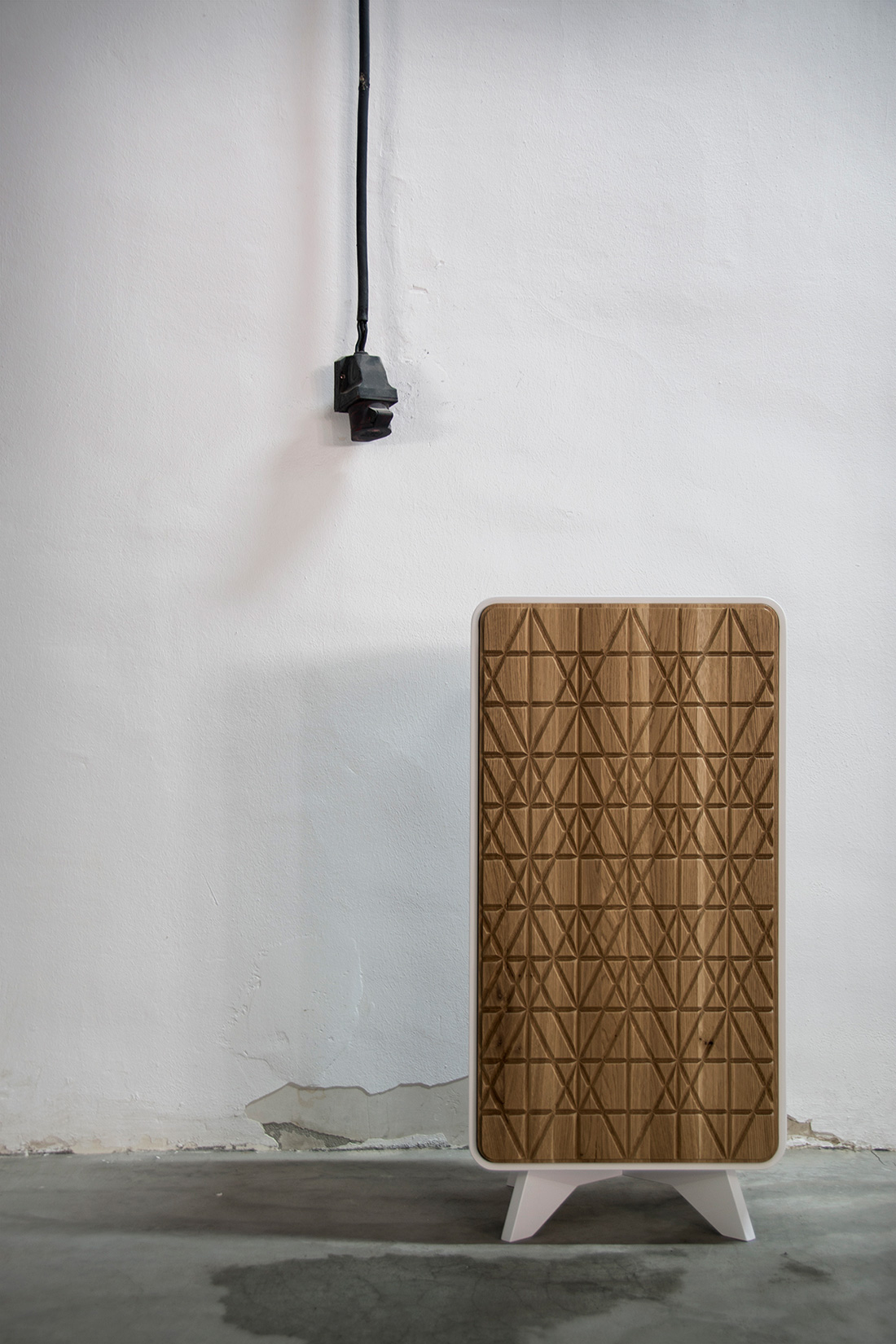 Poly-Box is a small sized chest born from our wish to showcase a basic plank of wood as good as possible and to reveal the beautiful wooden structure without slicing it into multiple pieces.
So we decided to split the design into two parts, the wooden door, which has the main part, and the exterior case, which had to be as simple as possible. The first task was to simplify the exterior case as much as possible, so we removed every joint, by painting the entire case as one piece, and we also rounded the corners by using MDF of different thickness.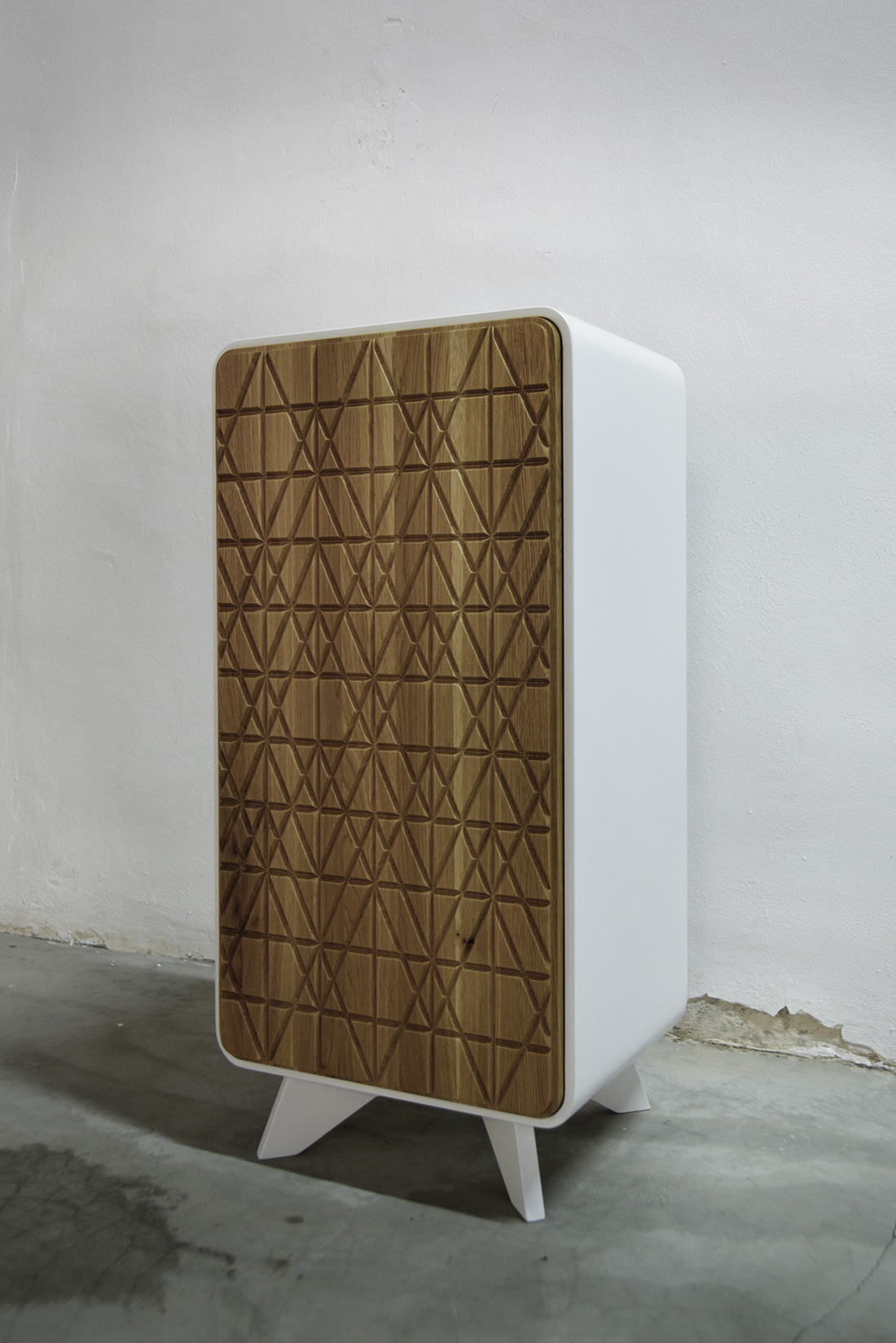 The wooden door had to be the focus of the design, so we used the CNC machine to carve a pattern in the material, revealing the different oak layers. Multiple layers of lacquer were the finishing touch of our little piece of furniture, in order to bring the true beauty of this well aged wood.
About the authors
Kubik Furniture & Design is a custom made furniture and design company, with over 8 years of experience and 400 completed projects.
In 2016, Laurentiu Constantin, an architect graduate of the architecture faculty of "Spiru Haret" from Bucharest, joined the team. And so the journey to find new and challenging idea in order to change the way we see a common piece of furniture has started.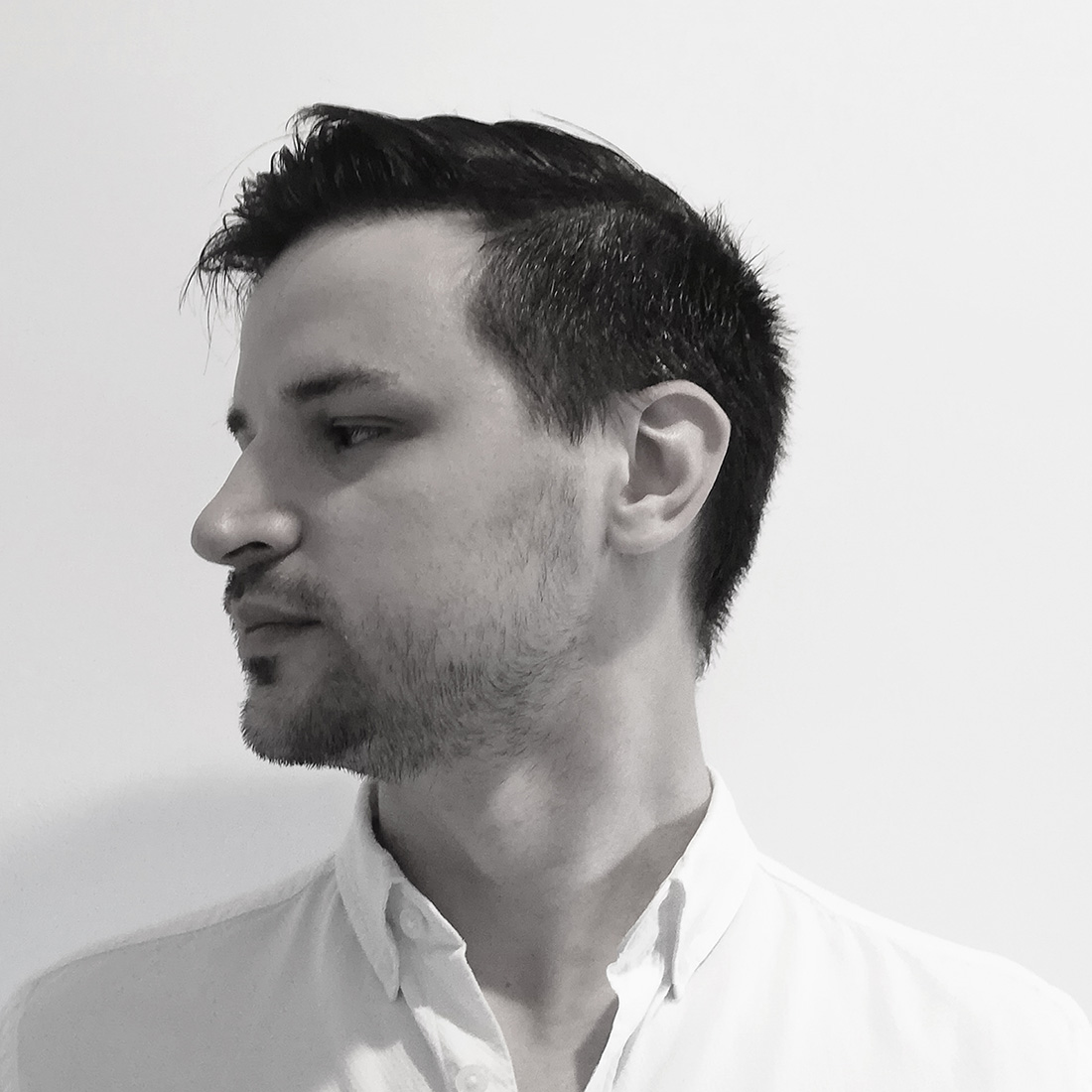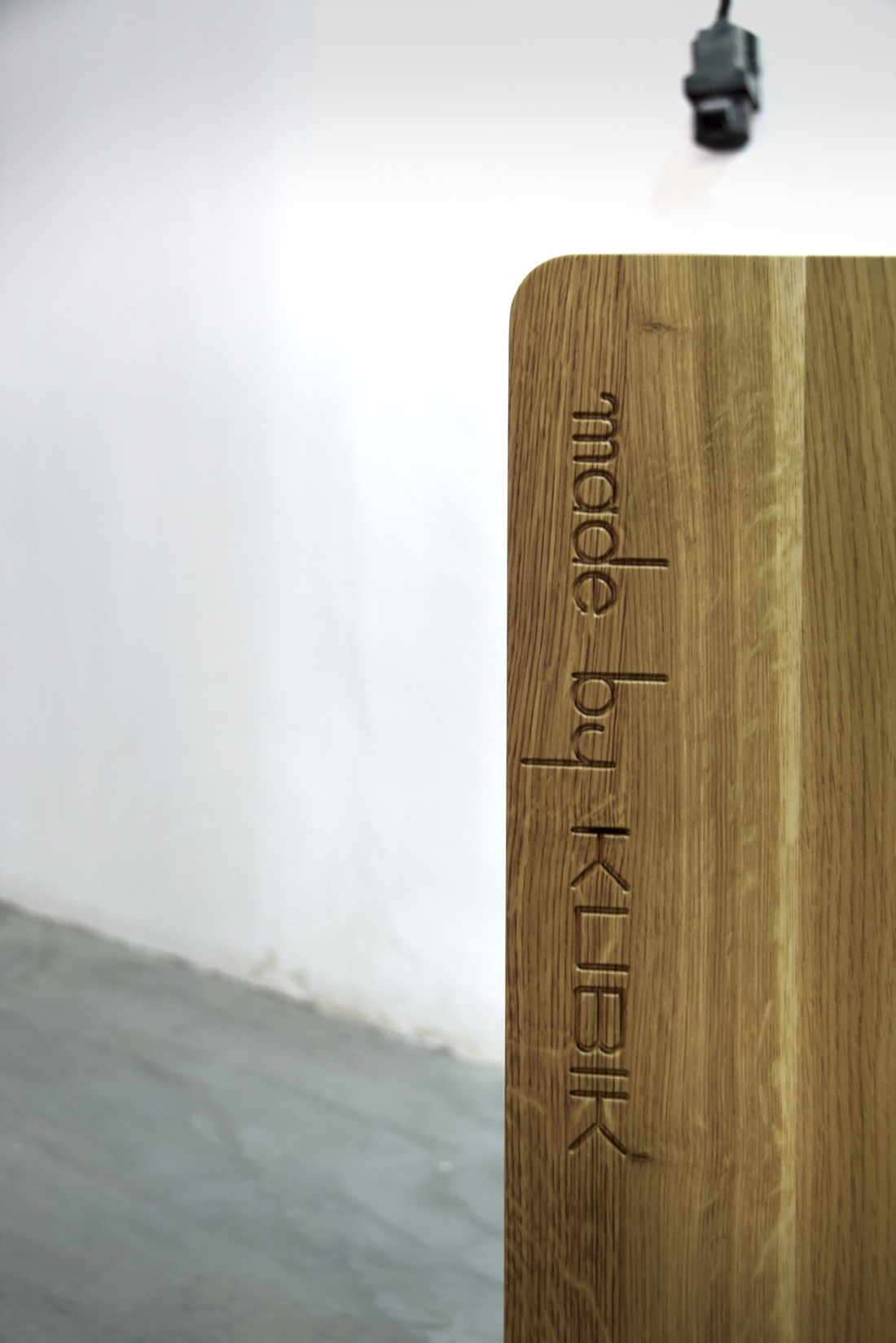 FILE
Design: Laurentiu Constantin; Kubik Furniture&design 
Producer: Kubik Furniture&design
Photo: Kubik Furniture&design  (c)
Year of production: 2018
Text provided by the authors of the project.