There are different types of games tables, but the most exciting, fun one for people to enjoy together is table football. As popular as football itself, it's something that's part of everyone's memories. Point has given a new shape and a new expression to this product, taking it up to the next level as a technical and style icon, using the most advanced tube engineering techniques. Curving and laser cutting turn a tube into a finished product with a sophisticated industrial design. Point teams tradition with innovation, giving the table a high-performance mechanical structure derived from the most advanced, innovative tube mechanical engineering. The fully visible structure is developed on a suspended ring that takes its inspiration from the architectural structure of stadiums, comprising a perfect football field with its roots in the technical skills of the games table.
Materials
Stainless steel, aluminium, multi-layer veneered wood, tempered glass, ABS, Moplen, nylon.
Technologies
Handling of the entire tube engineering process (laser cutting on a straight tube, CNC curving, laser cutting on tubes already curved using a 5-axis laser-cutting system). Central optimisation of the entire process and single management of all the machine settings using BLM GROUP proprietary software (importation of the 3D model of the tubular elements, both curved and laser-cut). Automatic generation of part-programs for the individual technologies involved (laser cutting, curving). Calculation of the combined effects of the laser cutting and curving, automatic correction of the programs of all the technologies involved and automatic optimisation of the effects on the material (lengthening, elastic returns, etc.) at the different stages of engineering, to guarantee the geometric characteristics of the finished part. Laser cutting of flat stainless steel sheet, CNC curving of stainless steel wires. Cutting, removal and perforation of solid aluminium bars. Injection printing, manual and industrial carpentry processes.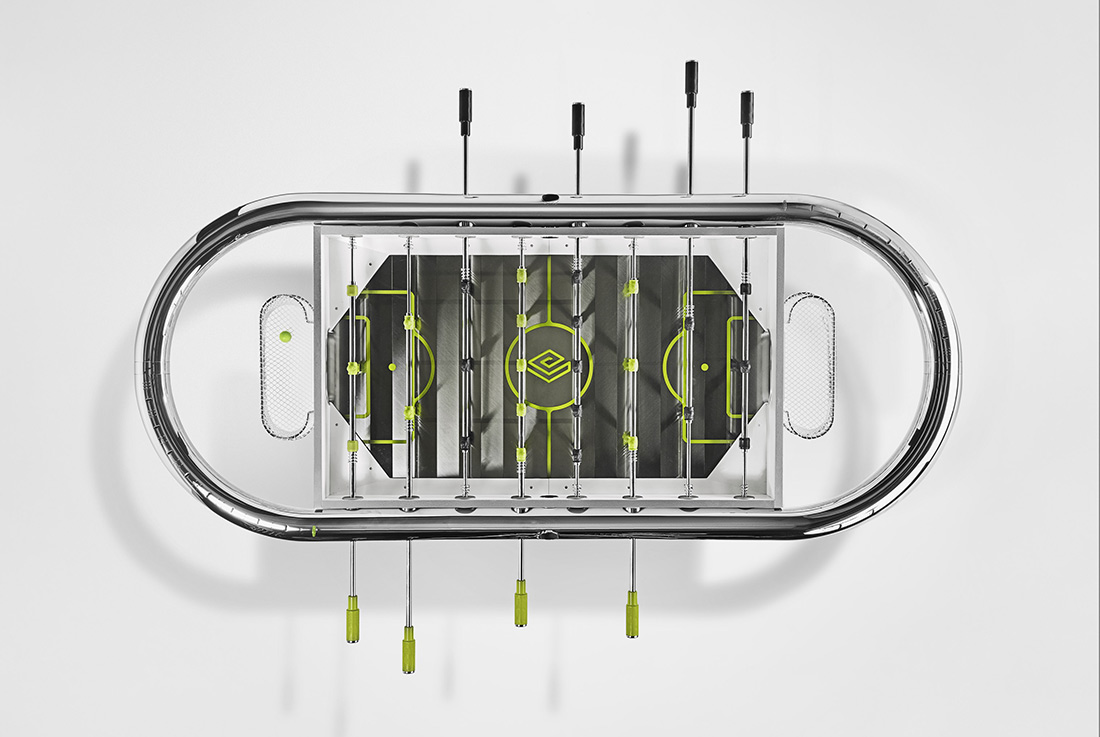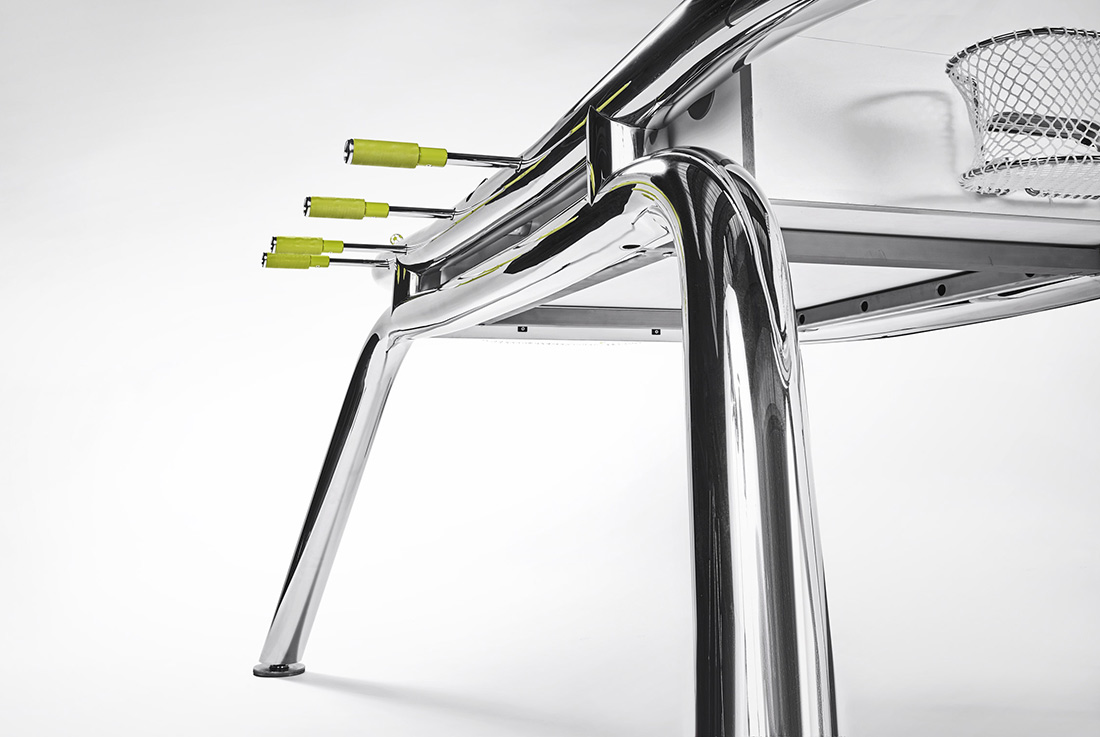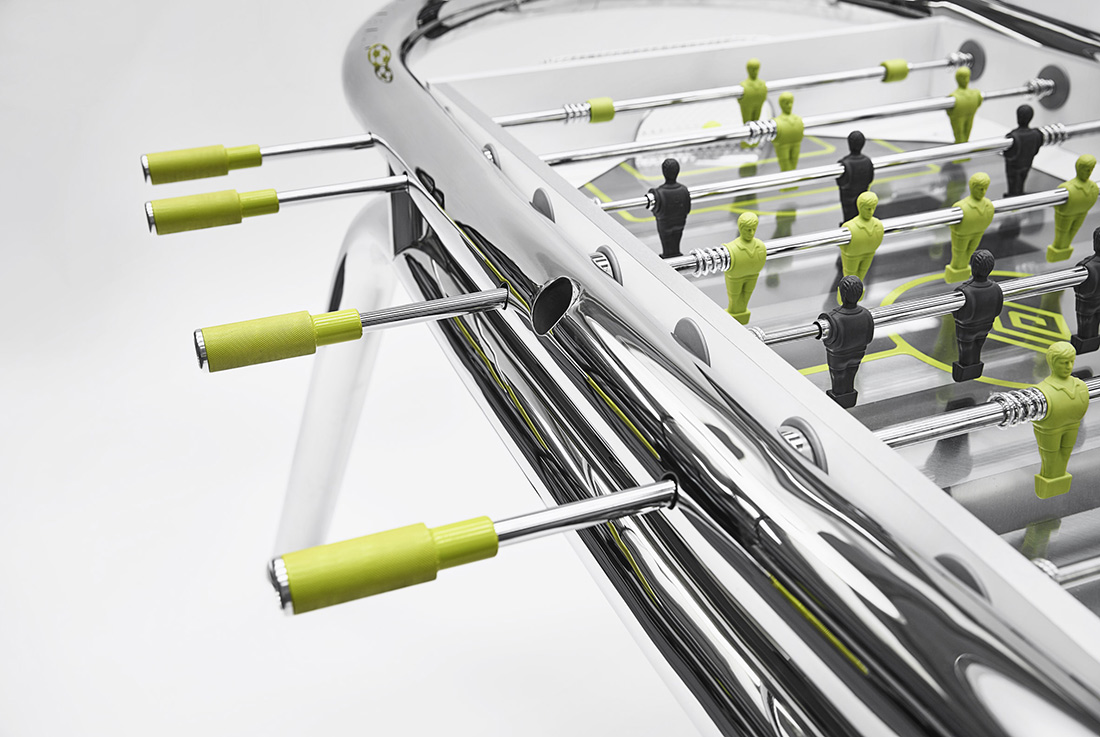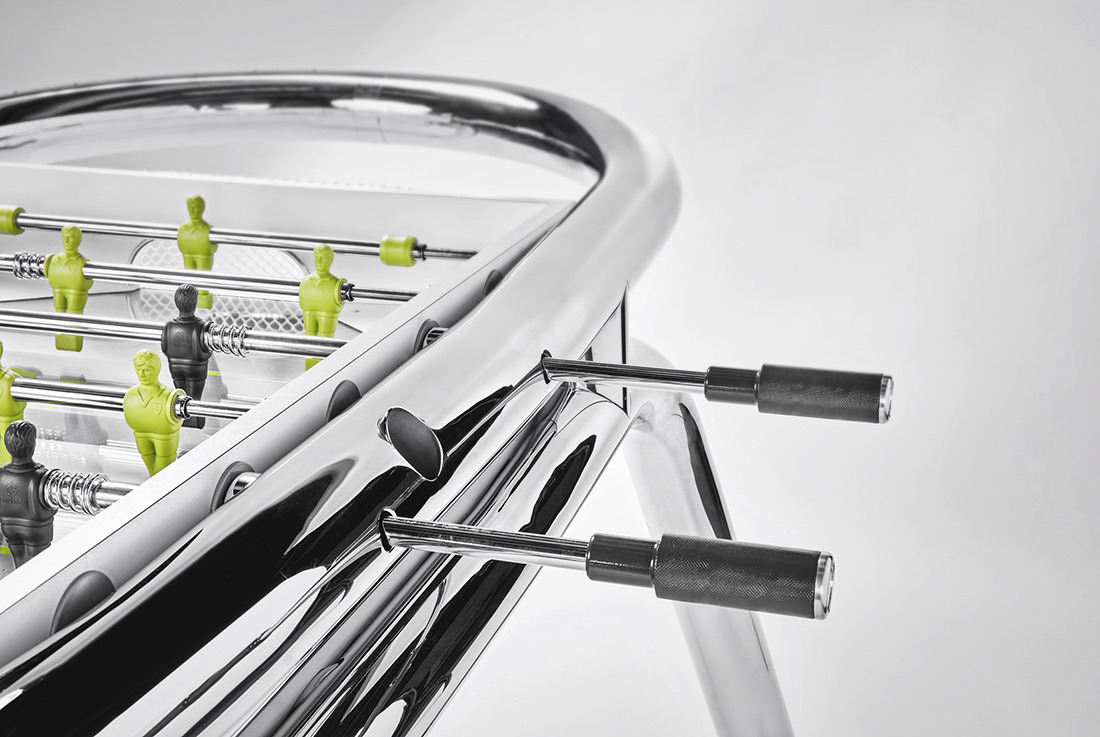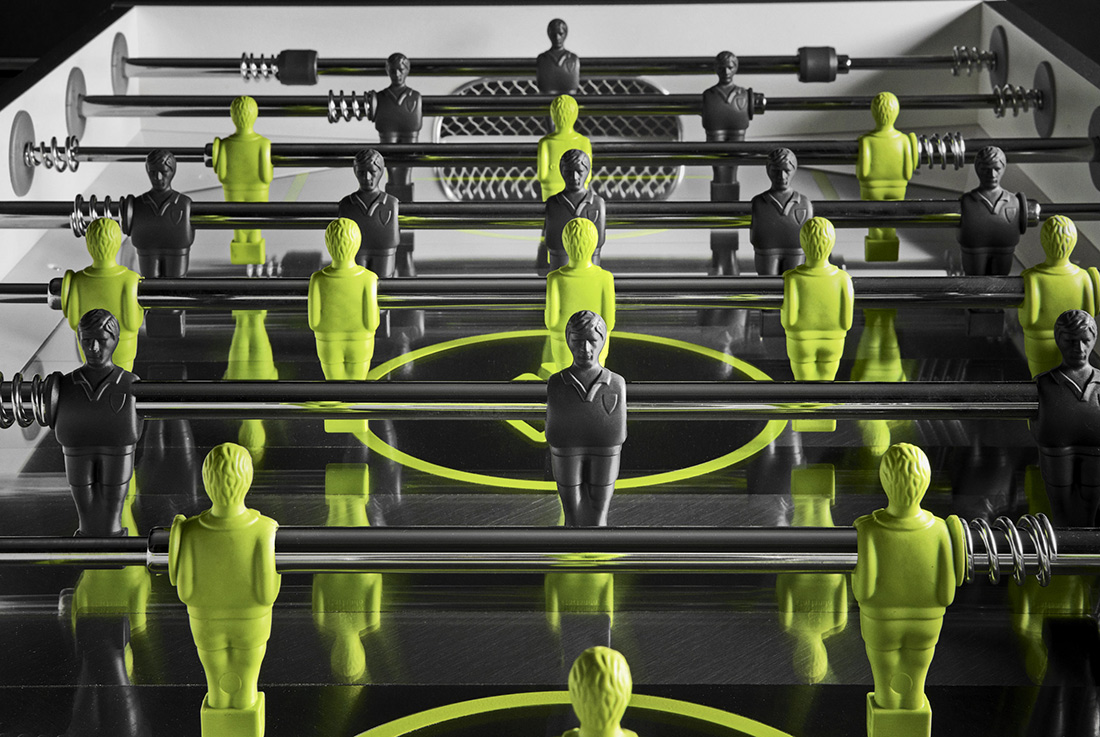 Credits
Design
Enrico Azzimonti, Italy
Manufacturer
BLM Group S.P.A., Italy
Garlando S.P.A., Italy
Year of production
2019
Related posts
Powered by