It was a unique problem to design an oversized restaurant, serving through self-catering 15 hundred guests in all-inclusive summer resort, nested in the dense pine forest of a former Club Med. A challenge of building a mega structure in a pure nature was overcome by designing a simulacrum of its natural surroundings.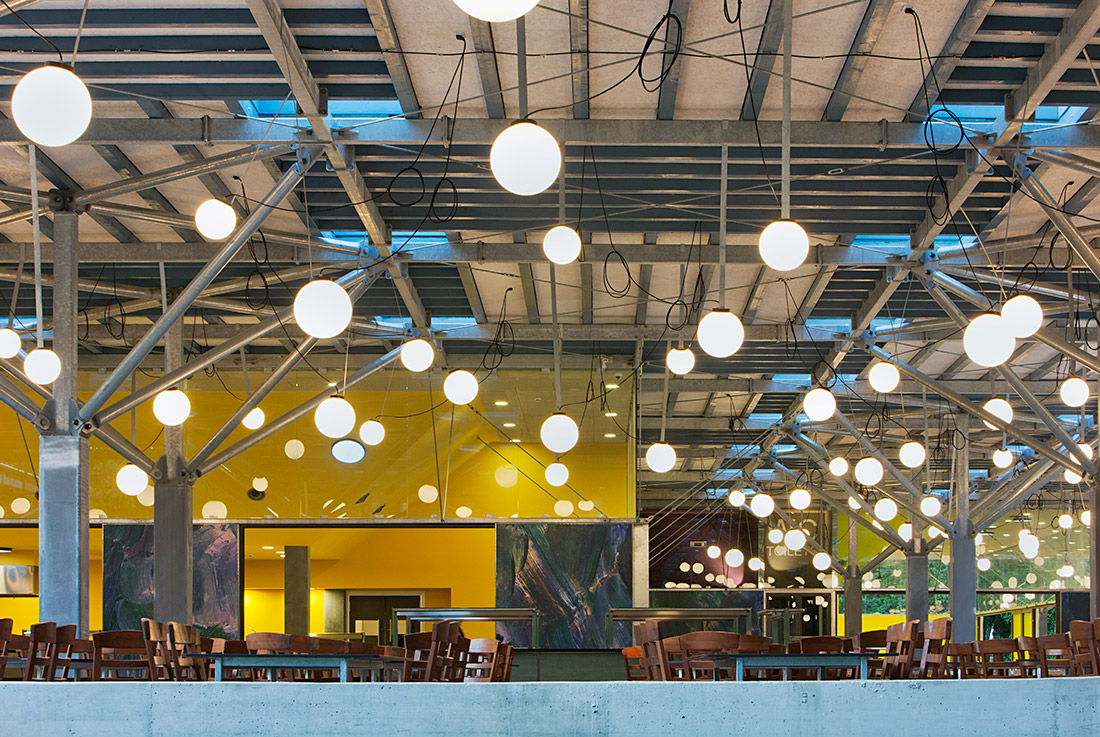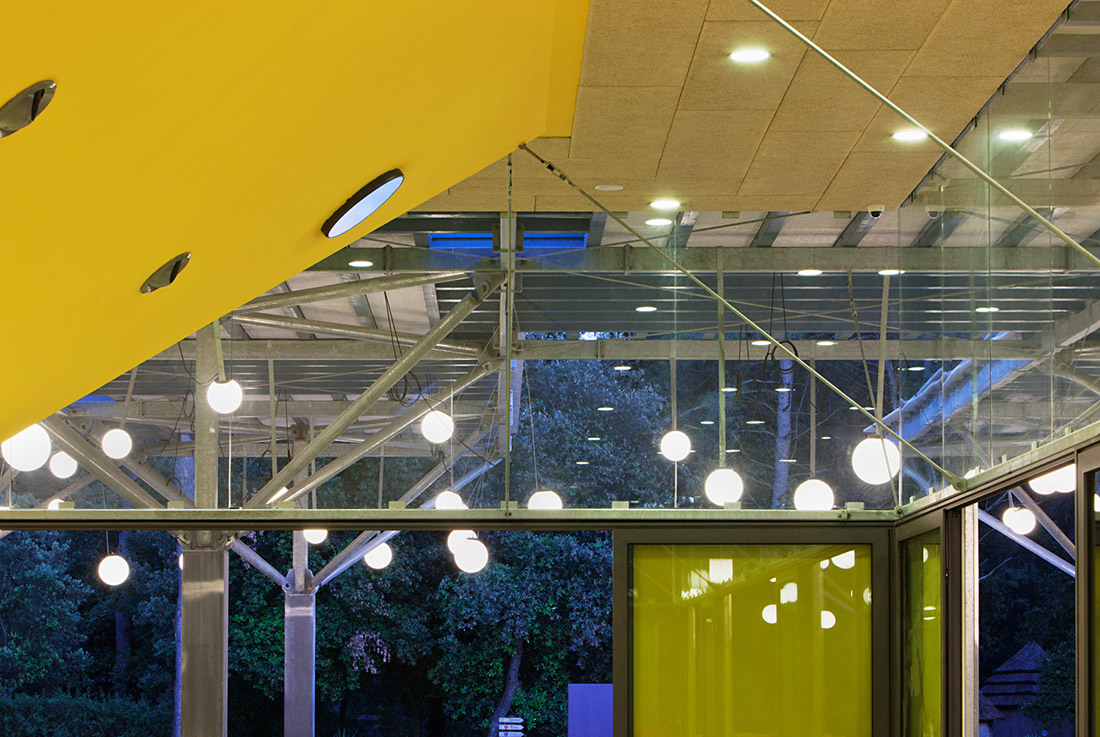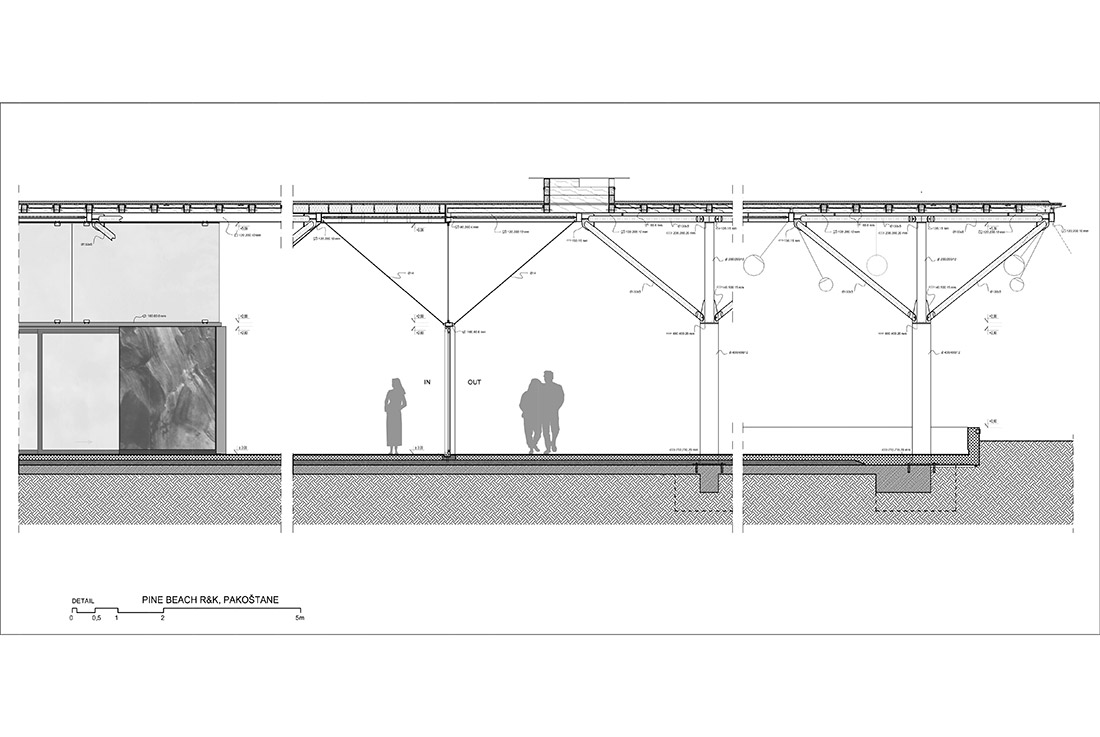 It is a brownfield enterprise because the building is erected on the site of the ex-assembly of service facilities and not a single tree was cut during its construction. It was built in short time period, between two operating season and with a tight budget.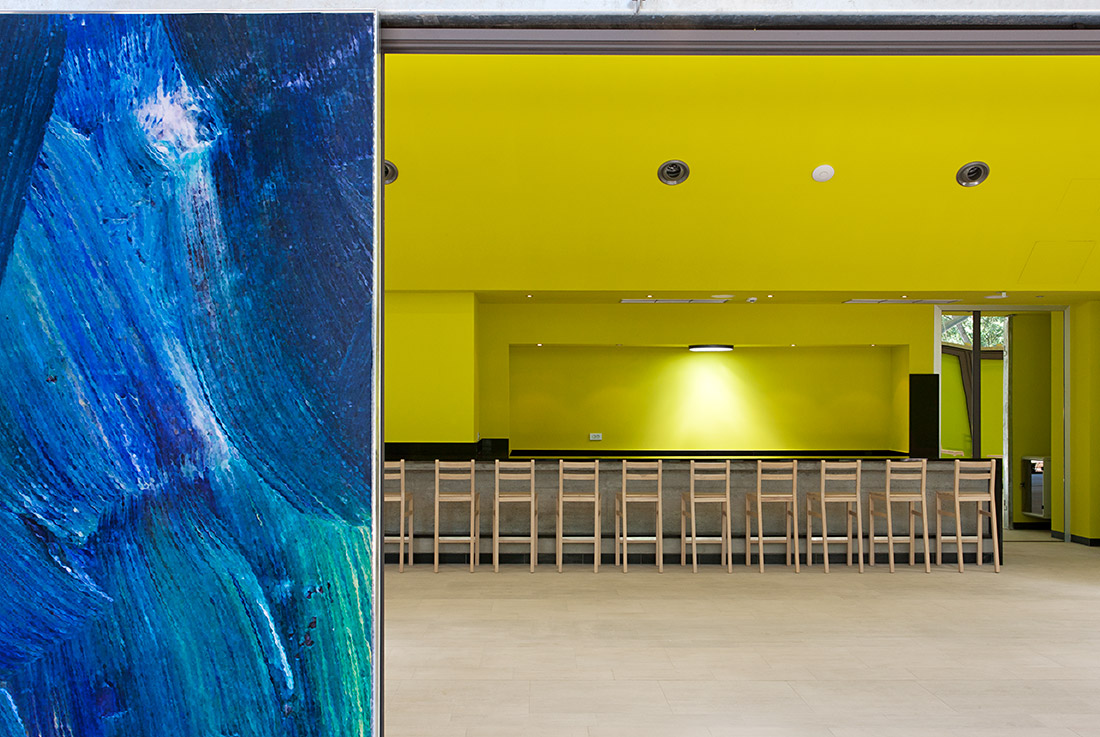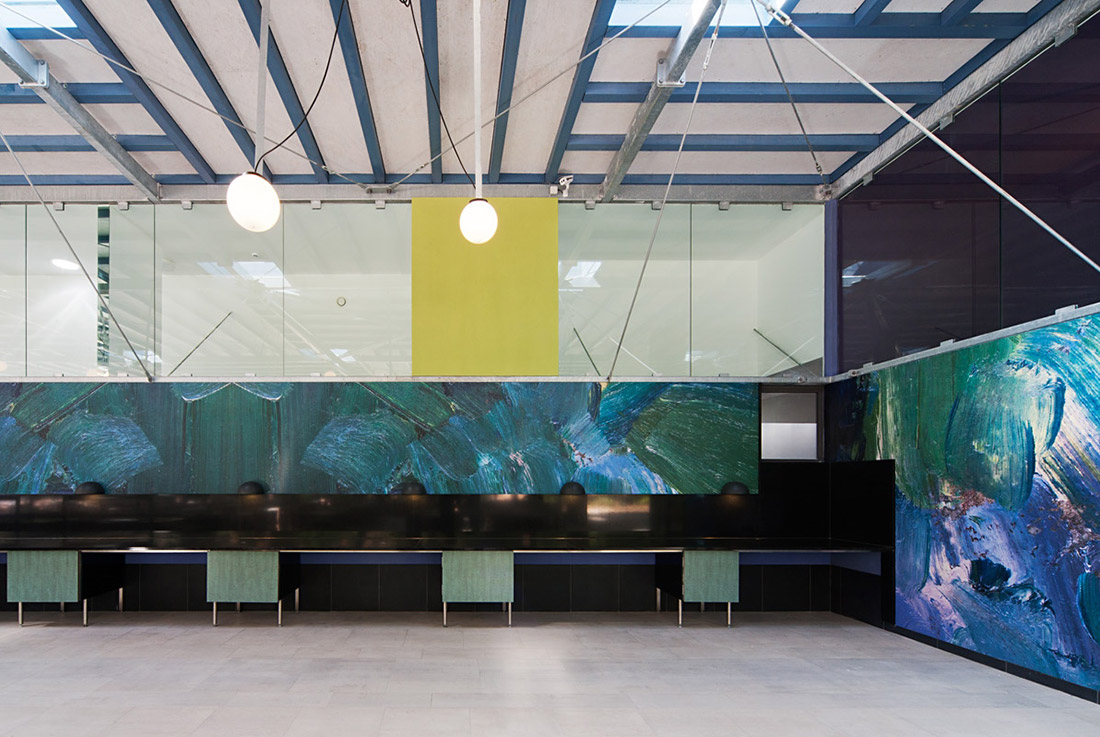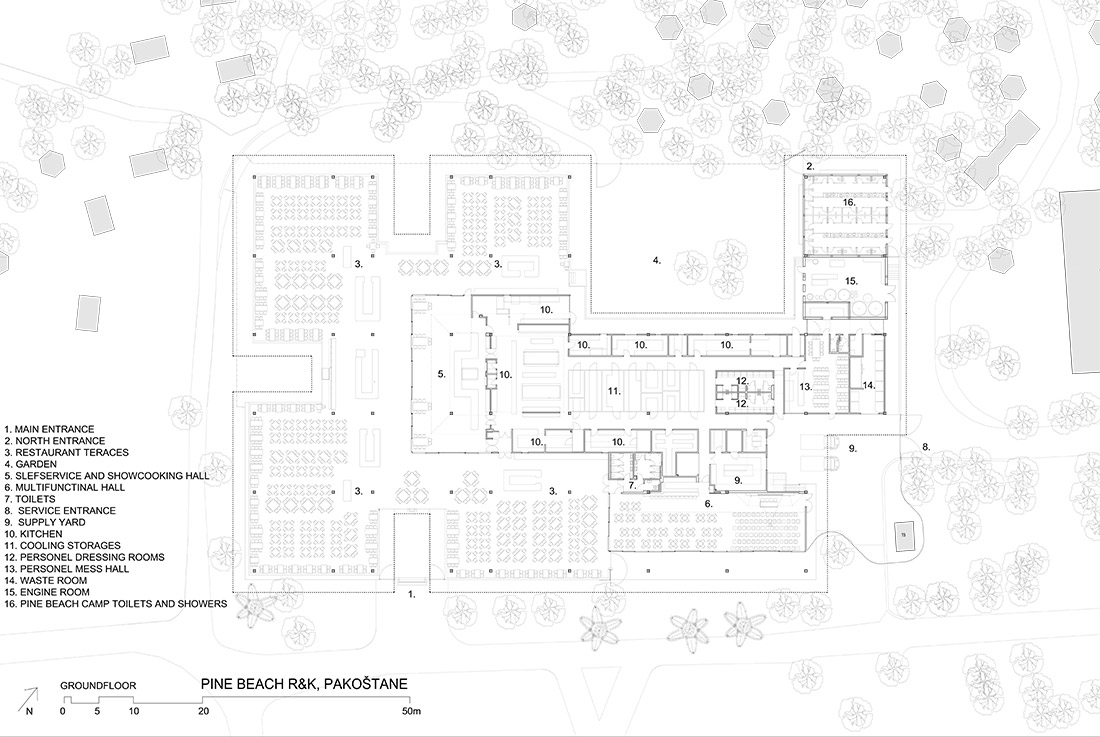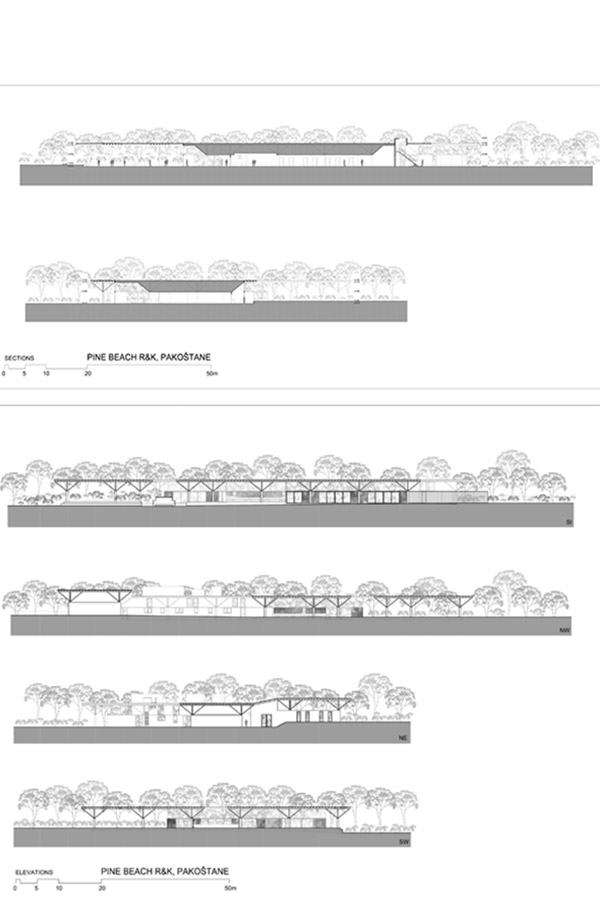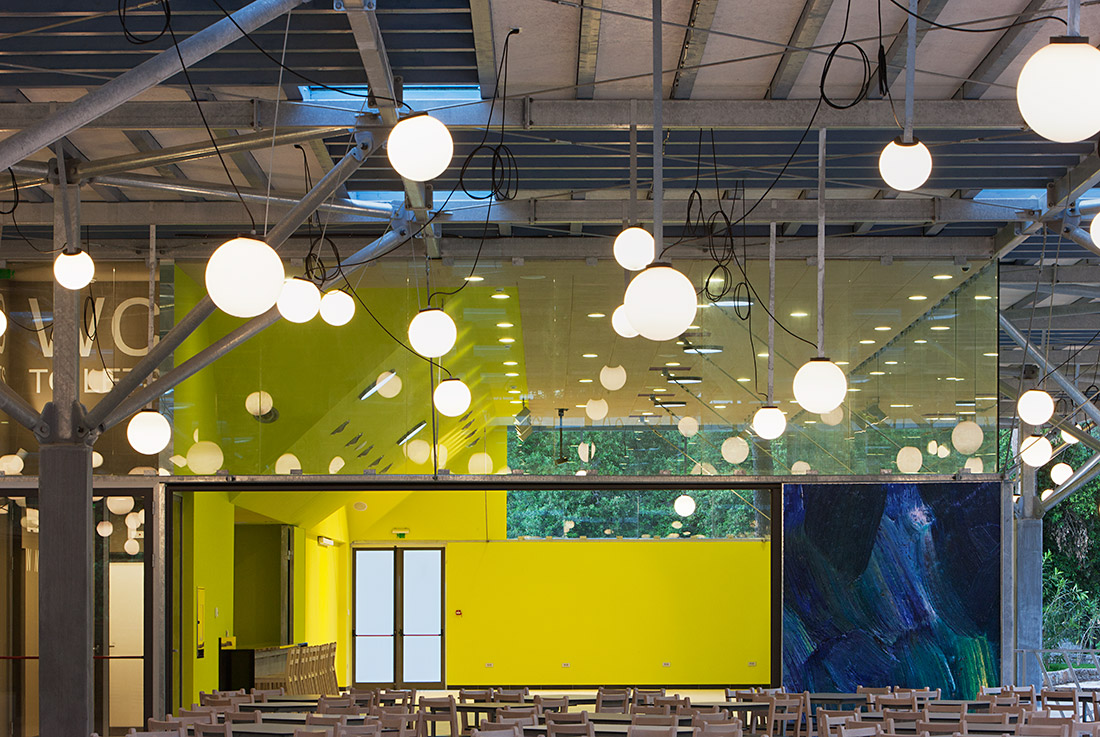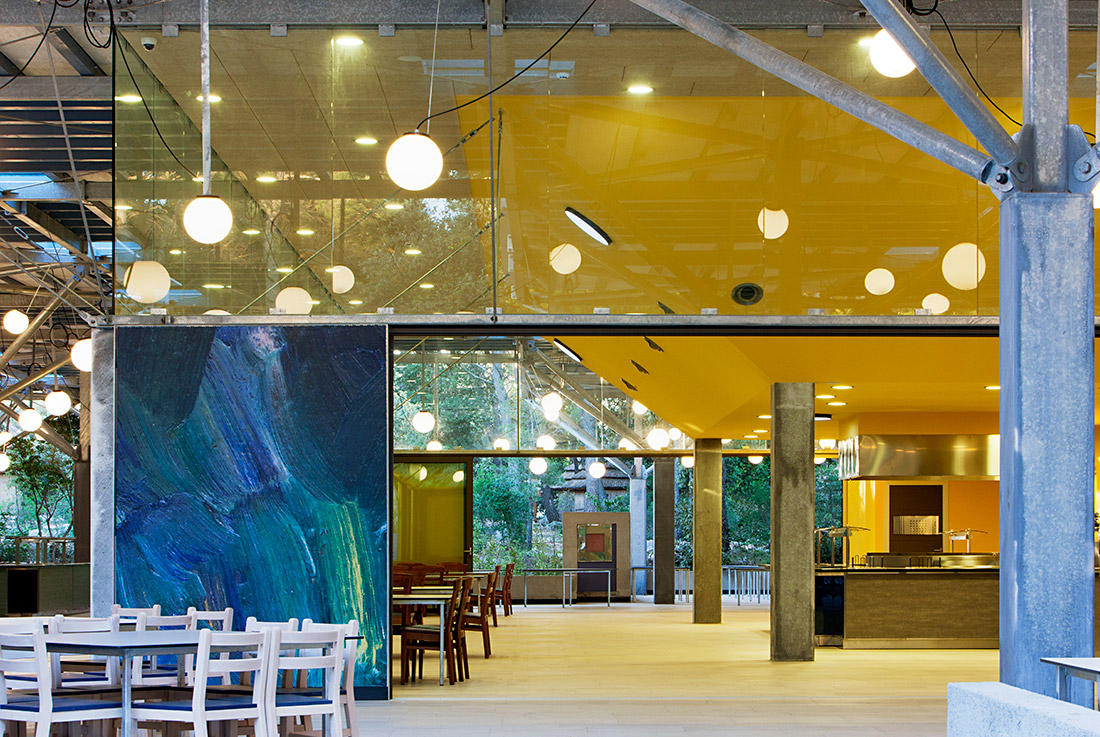 ARIES_Juracic Skorup Architect is the architectural studio founded in 1992. and run by two partners, prof. Dražen Juračić and Jelena Skorup.
They are dedicated to planning, architectural design and extensive research. They see their primarily vocation in accomplishing the traditional tasks of architecture itself: in articulating comfortable and meaningful environments. Usability, durability, and security – and not least – sustainability, are considered prerequisites for the realization of other features of the architectural work: representative, visual or symbolic. They claim that architectural work is ambiguous, resting on many intertwined ideas and cannot be reduced to an arbitrary gesture, a mass media trend or a fashion pattern. They don't believe in fashionable architecture because buildings last for decades or even centuries, and fashion is meant only for a season or two. Uncritically following trends actually means quickly becoming obsolete. They are constantly monitoring their buildings as they age, both in aesthetic and usage terms: to what extent are they usable for originally programmed purposes, for unforeseen activities, how energy-efficient they are or easy to maintain? They are systematically investigating reliable planning, design and production procedures. They won numerous national prices for their architecture and design.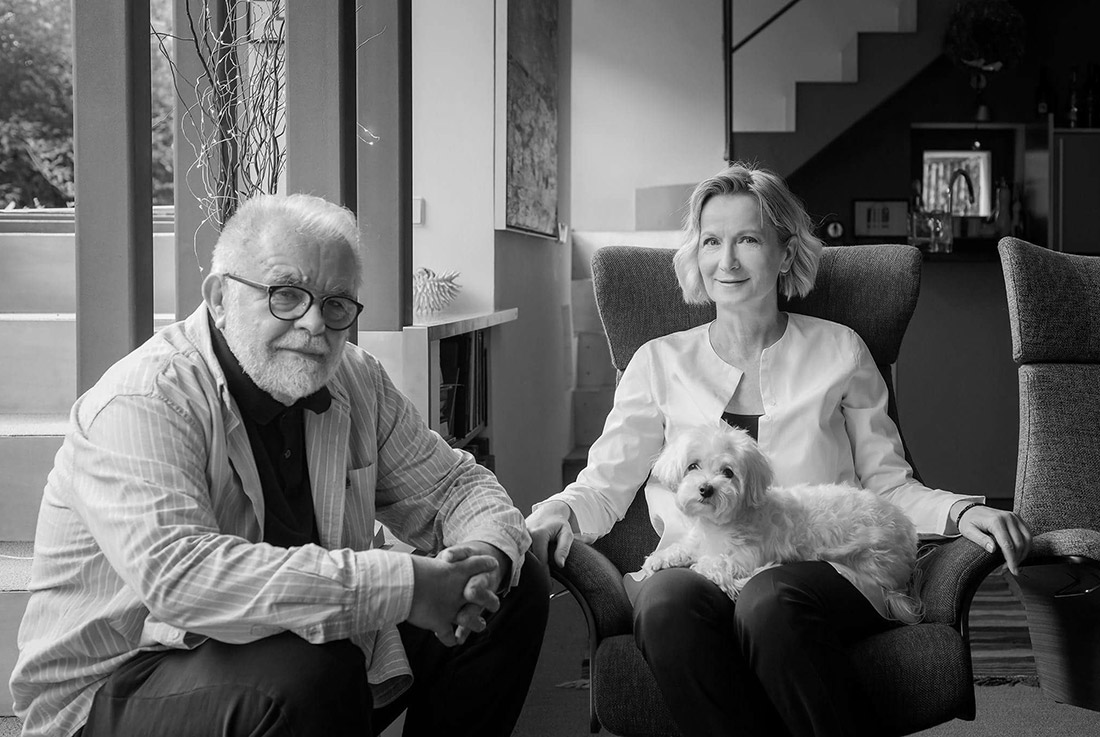 RESTAURANT & KITCHEN
PINE BEACH PAKOŠTANE – ADRIATIC ECO RESORT
Authors: Dražen Juračić & Jelena Skorup; A R I E S_Juračić_Skorup_Arhitekti
Collaboration: Marija Grković, Goran Potušek, Dean Živičnjak, Sanija Kulić
Client: PROFICIO d.d.
Photos: Tamas Bujnovszky
Year of completion: 2015
Location: Pakoštane, Croatia
Total Site Area: 8500 m2/180.000 m2
Total Building Area: 4500 m2