PATCH is a collection of sound-absorbing dividing panels able to guarantee privacy without isolating from the surrounding environment.
The self-standing structure is composed of individual elements that can rotate freely, opening and closing, creating a texture of light or a complete separation.
In a large open space, such as a hotel lounge, a loft space, or a large living room, PATCH ensures acoustic comfort and defines private or semi-private spaces.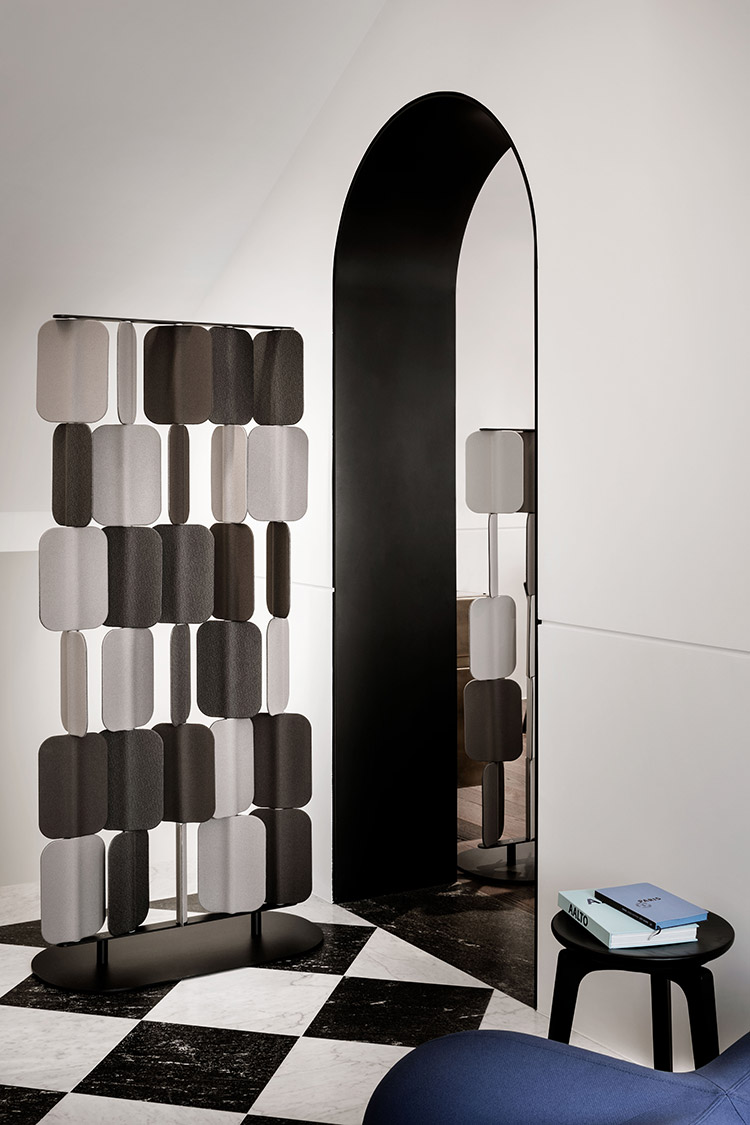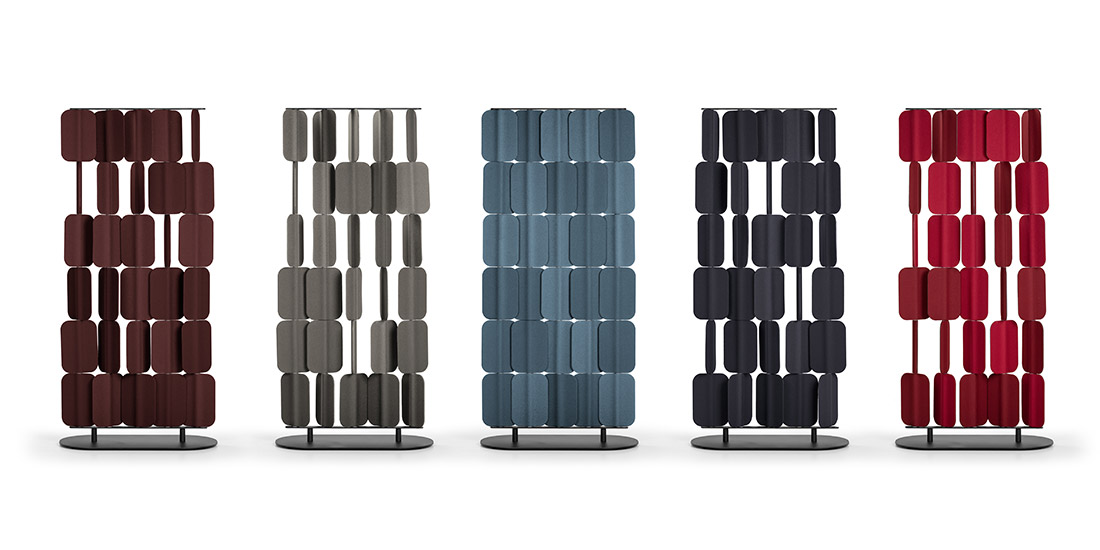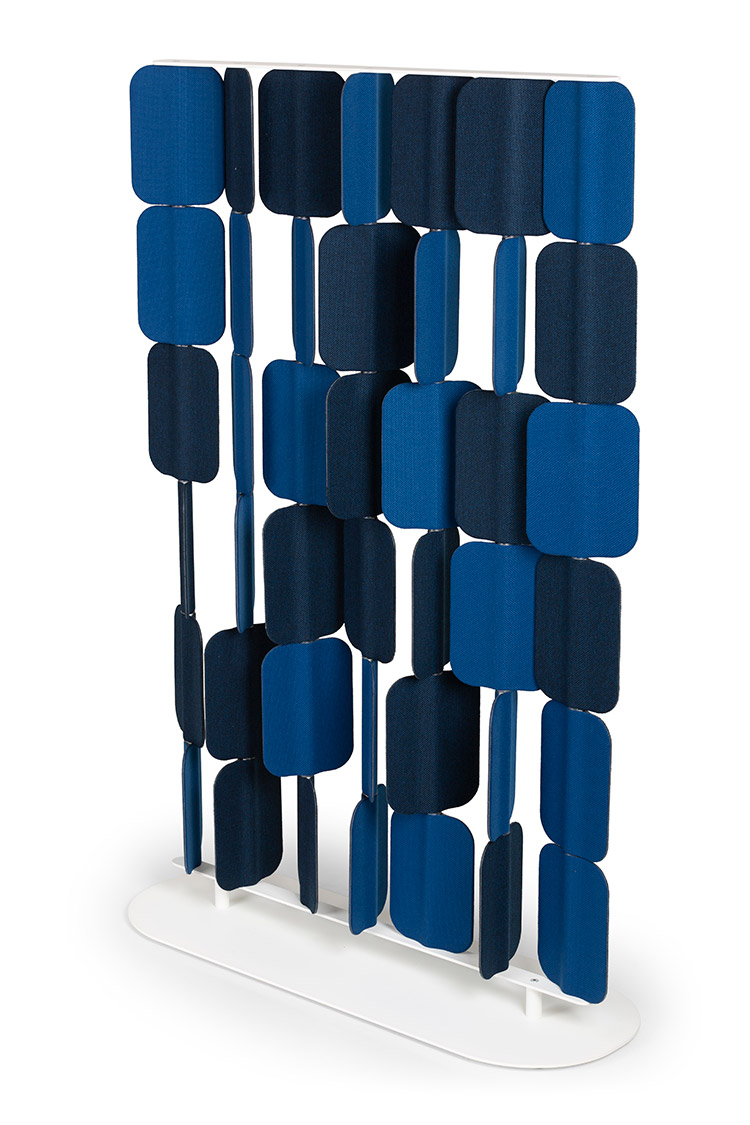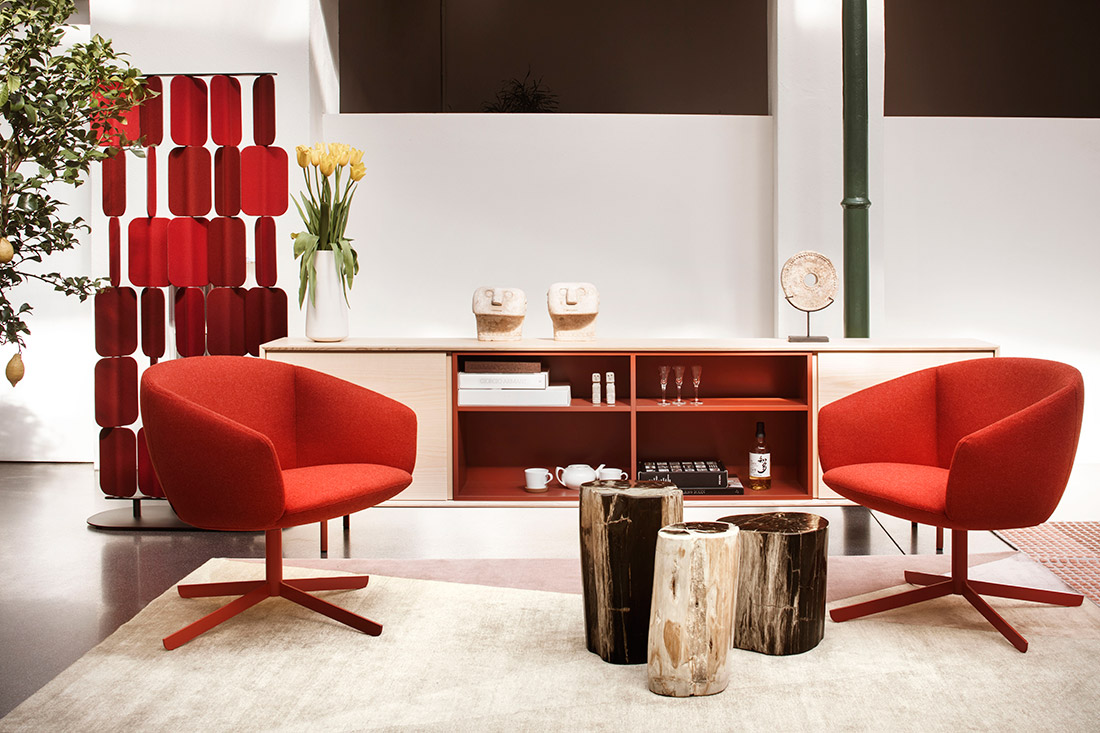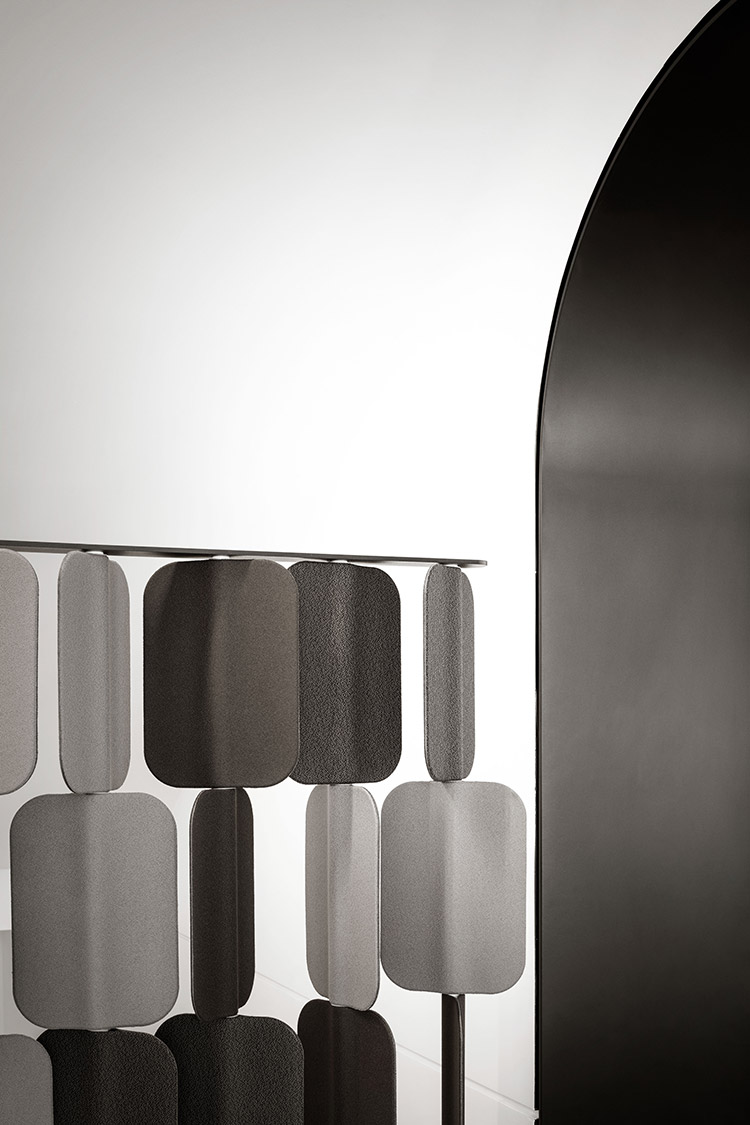 About the producer:
True Design
Today you can work anywhere and at any time.
Seamlessly, every space becomes office and entertainment at the same time. True offers functional furnishing solutions designed to meet the needs of our modern life environment.
To make your time extraordinary. Everyday.
About the design studio:
Koz Susani Design offering spans from product design to interiors to interaction design, from crafts to hi-tech products, always focusing on hi-quality design that embraces vision and innovation while preserving human, emotional qualities.
Among our recent projects are a vision for the future of urban transportation, a series of electric vehicle charging stations, branding and packaging for water and soft drinks, an app to integrate social networking with TV content, and concepts of connected kitchen appliances that help manage nutrition and wellness.
We integrate design aspects in contrast: we harmonize crafts and hi-tech, digital and physical experiences, global aesthetics with local cultural signatures, the character of a product with a brand language.
We start exploring the use of a product or a service, the aesthetics of a culture, an era, or a brand, then we develop our designs as complete experiences.
We use our design vision as an innovation strategy to explore and define new product and service spaces, often as an embodiment of a corporate vision and a brand.
We are based in the USA working for international clients, but we are rooted in our Italian and Turkish design culture.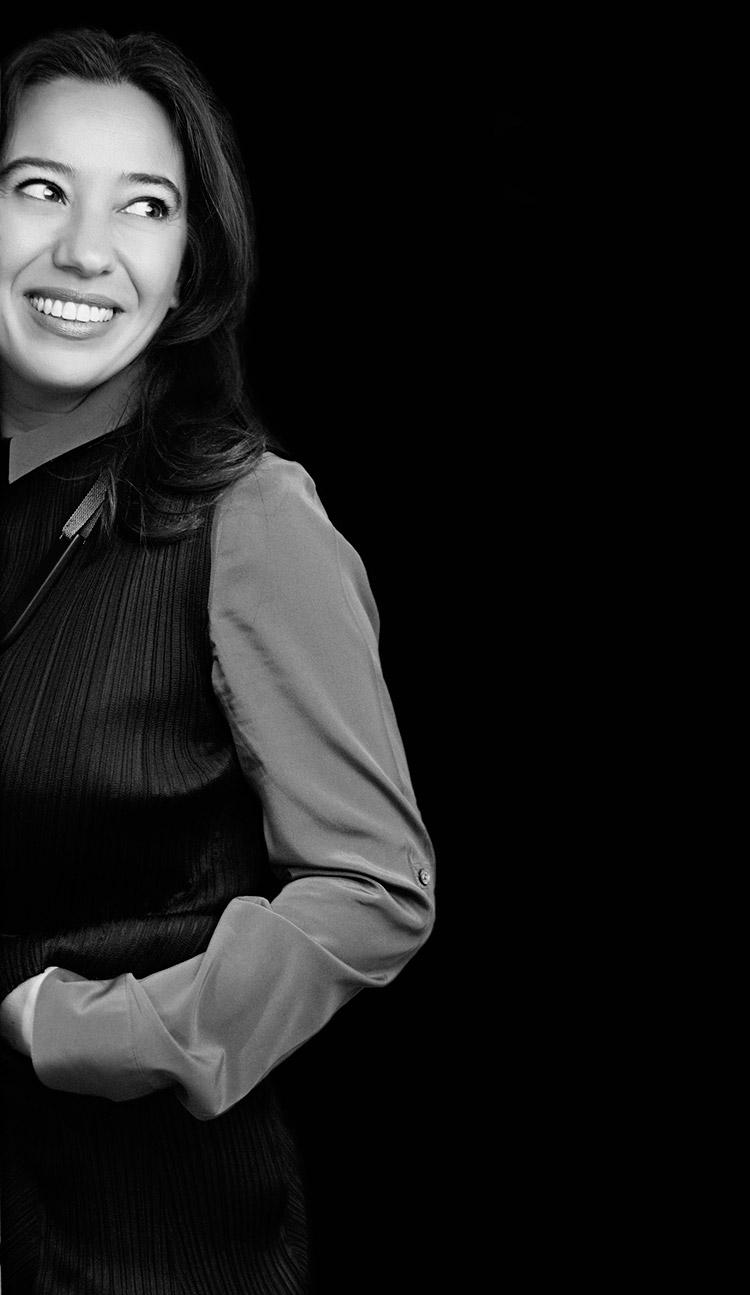 FILE
Designer: Defne Koz, Marco Susani, Ufuk Demirturk, Emily Litten, Koz Susani Design (USA)
Producer: True Design
Country: Italy
Year of production: 2019
Text provided by the authors of the project.