Didoné Comacchio Architects is founded in 2013. They work in different scales of architectural practice with a provision for material and sensory experimentation, applying a design philosophy whereby the potential of the context is considered the origin of the research process. The incipit of design processing is reading and reinterpretation, in which the result is an artefact, a concept. Their interventions are declared through the use of a few but clear architectural gestures that become an amplification of the project choices.
Interior LP
Interior LP project fulfils the needs of a young couple to remodel the interior space of an apartment of about 80sqm, creating an environment suitable for their everyday and working life.
Spatial remodeling has mainly affected the service areas by updating the functional space dedicated to the main bathroom, laundry room and adding a small service bathroom attached to the master bedroom. The main room, which overlooks the outdoor terrace, is an open space where the living, kitchen and study area is developed and blend together and is expanded through the elimination of a corridor.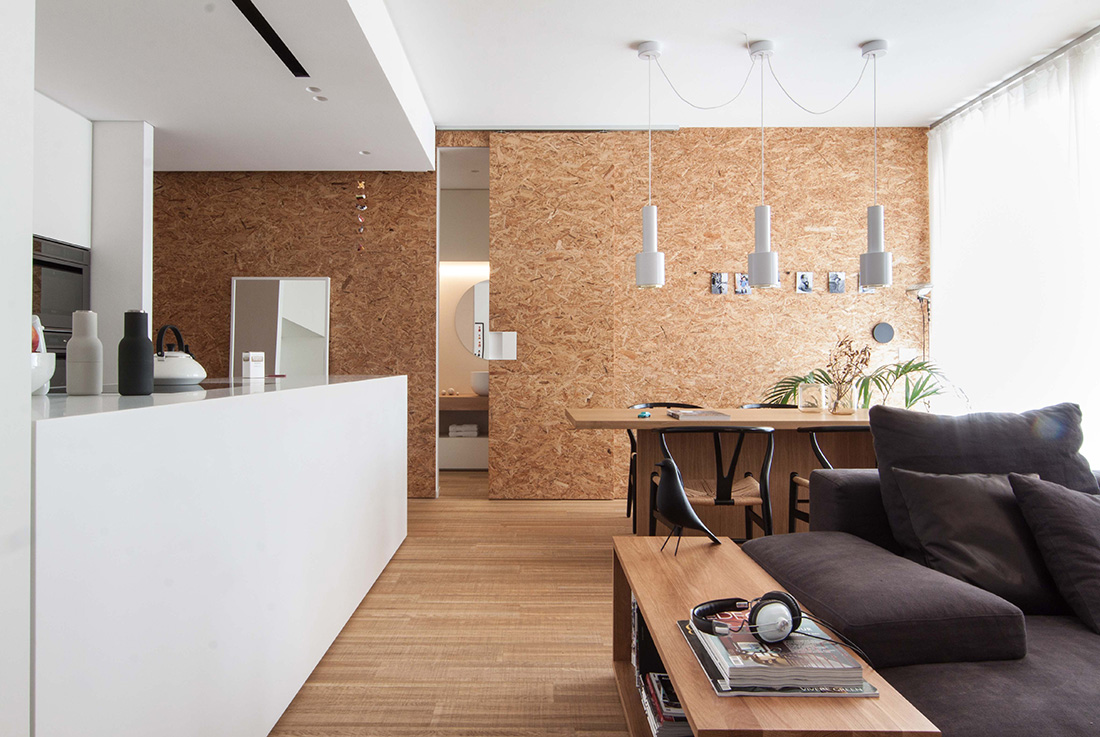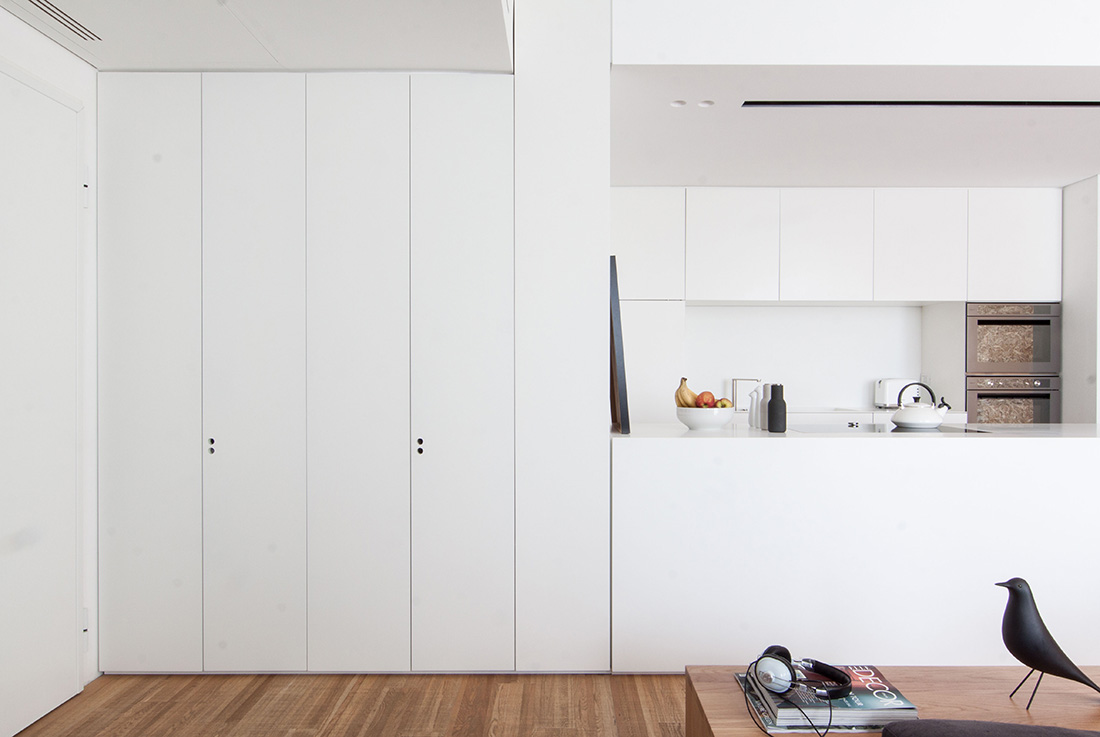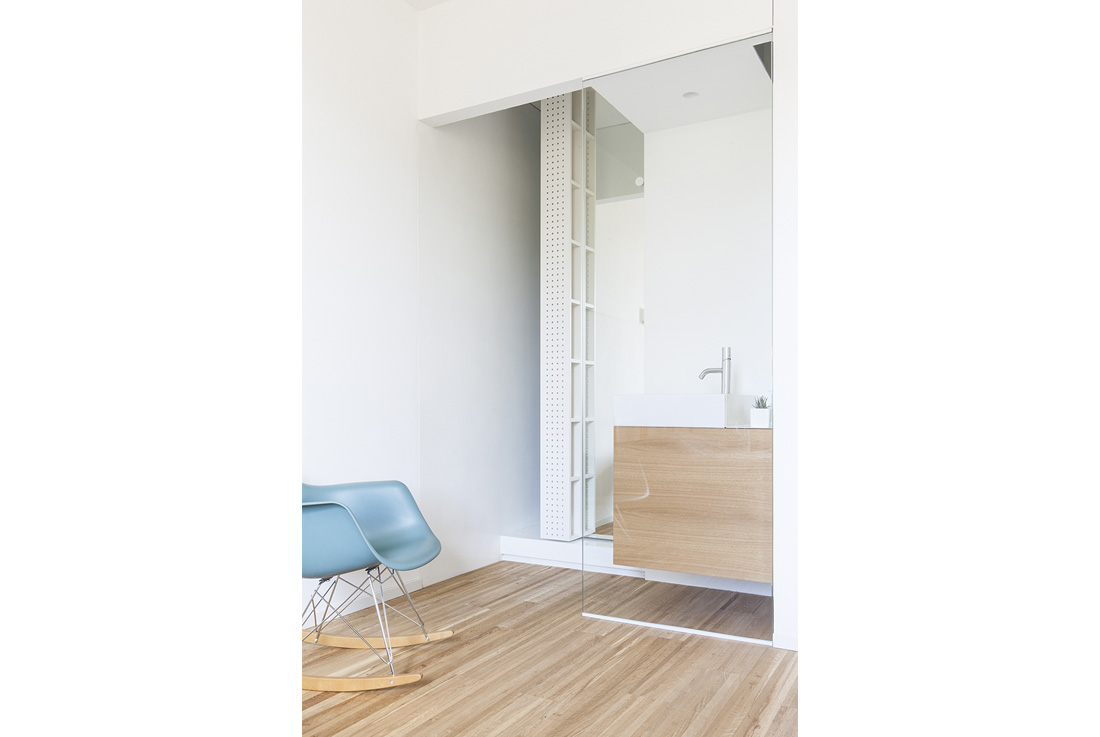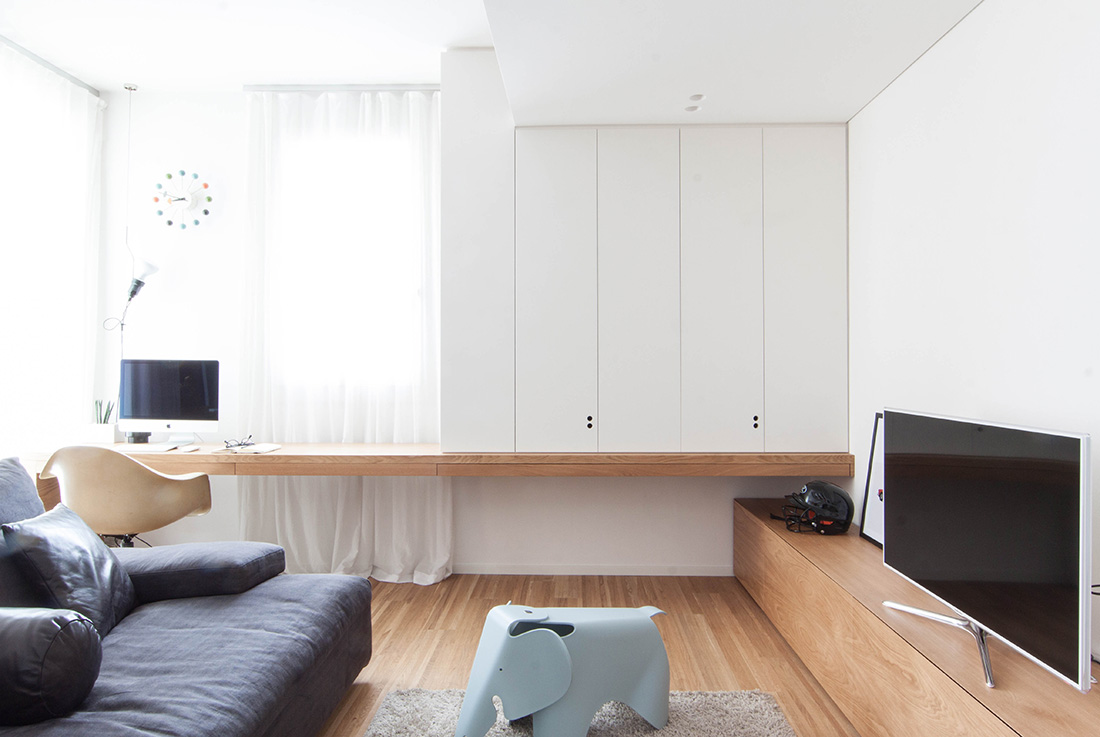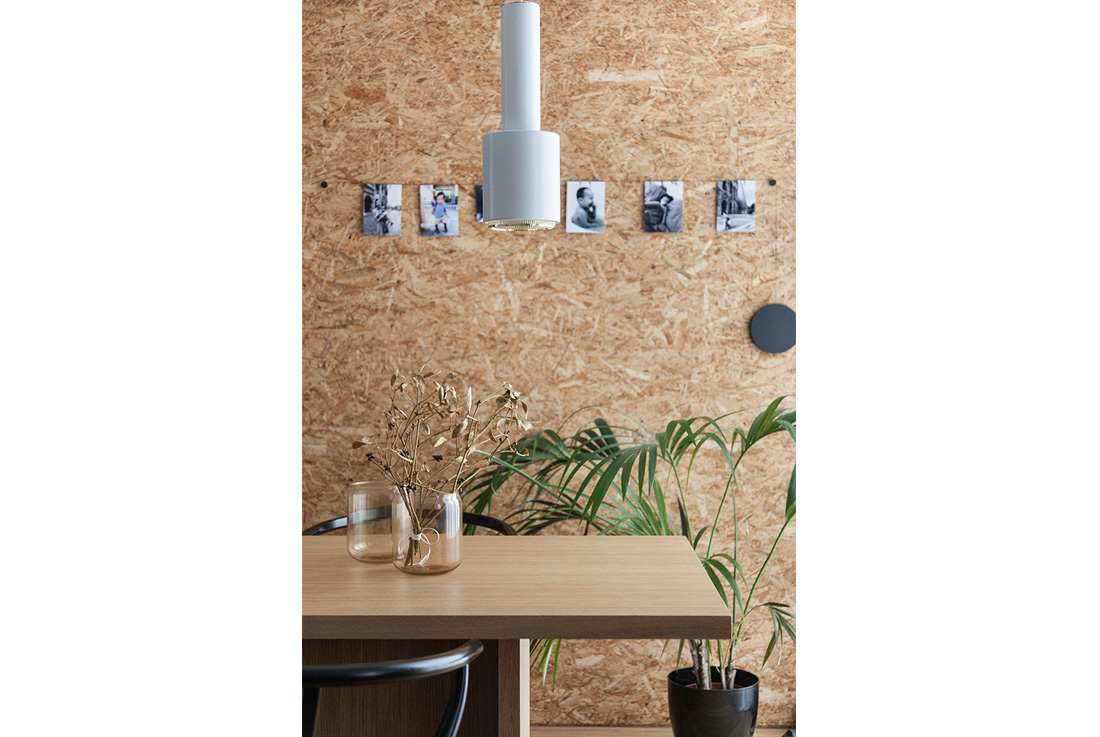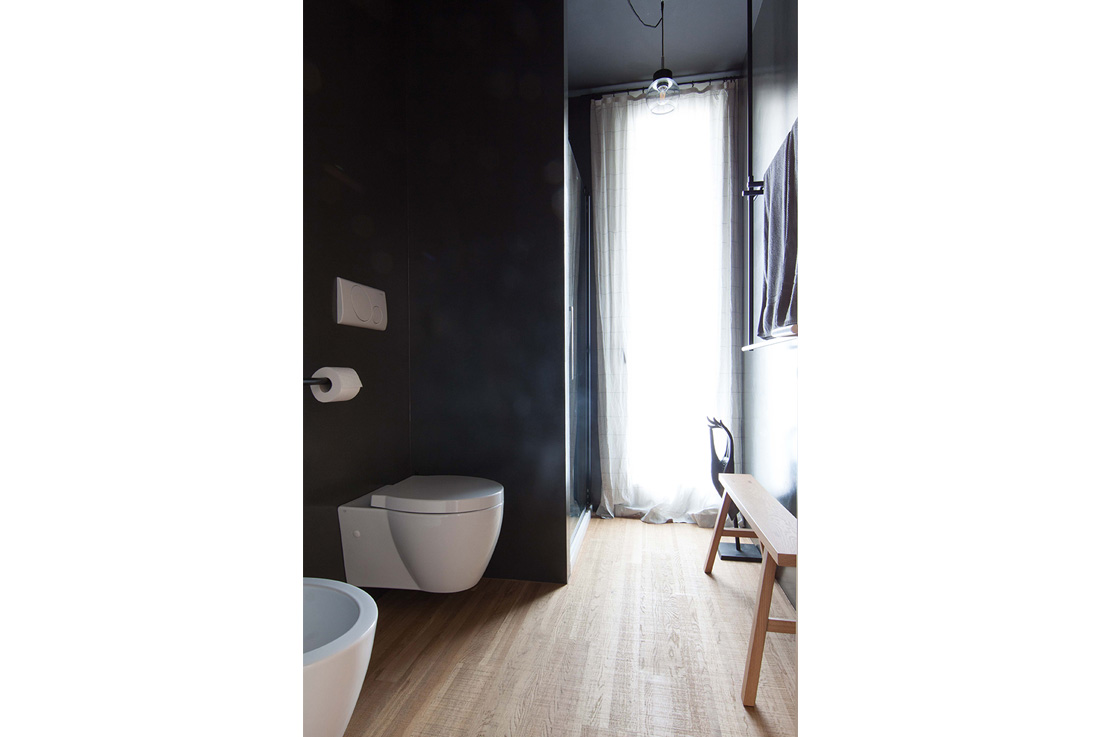 PHOTO: Makethatstudio
PORTRAIT PHOTO: Lorenzo Fravezzi