The piece materializes the concept of ostinato – a musical motif that persistently repeats in the same voice, frequently in the same pitch. A dimensional, linear, rigorous and repetitive pattern is over-imposed on the natural fiber of wood to create a modern, rich texture, an enhanced sense of materiality.
The Ostinato Tower is a tall cabinet with unexpected lines and volumes that are referencing brutalist architecture with protrubing volumes and top heavy structures. The cabinets, made of solid walnut, ash (black) and sycamore (white), feature two large compartiments lined with mirror polished solid brass, and glass shelves and a brass covered drawer.
The pieces are designed by Cristian Branea, the Co-founder and Creative Director of Materia Stuido. Self-taught, with a background and a PhD in Philosophy, Cristian established the brand Materia in 2014. The brand made its US debut in New York at ICFF 2018, when Materia was awarded "Best Furniture in ICFF Show" by the International Furnishing and Desig Association (IFDA), the New York Chapter.
In March 2019, while premiered in Singapore the Ostinato Tower cabinet was distinguished with "Best exibit" Award by the IFFS Singapore.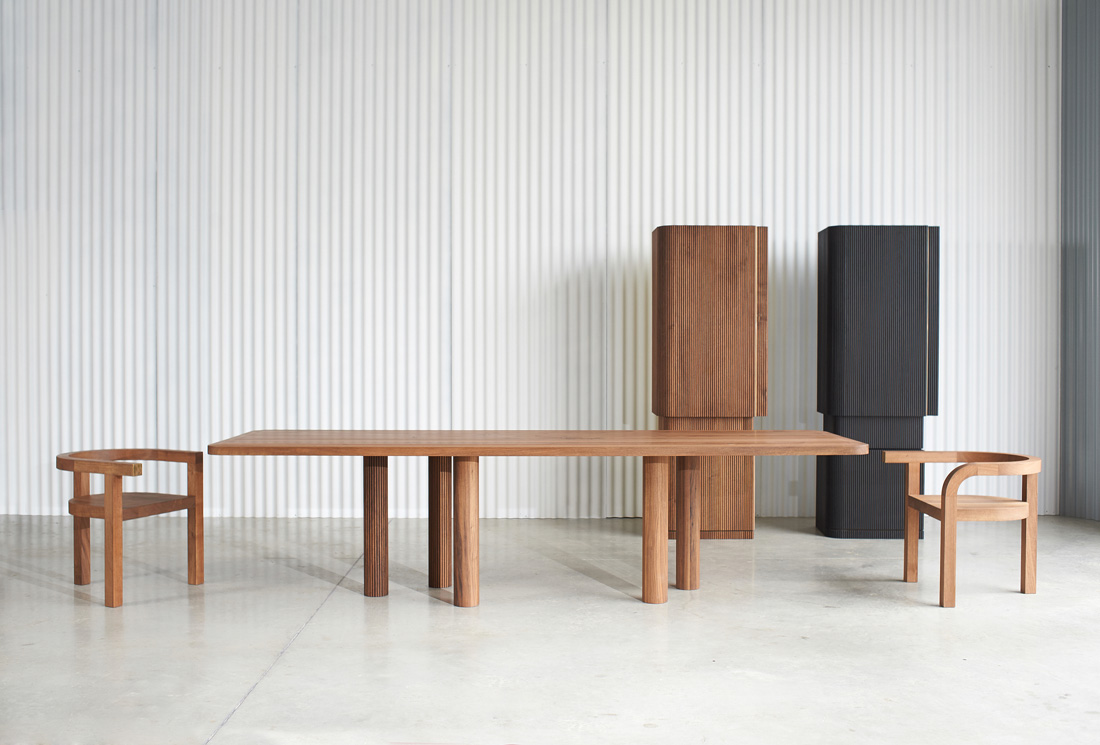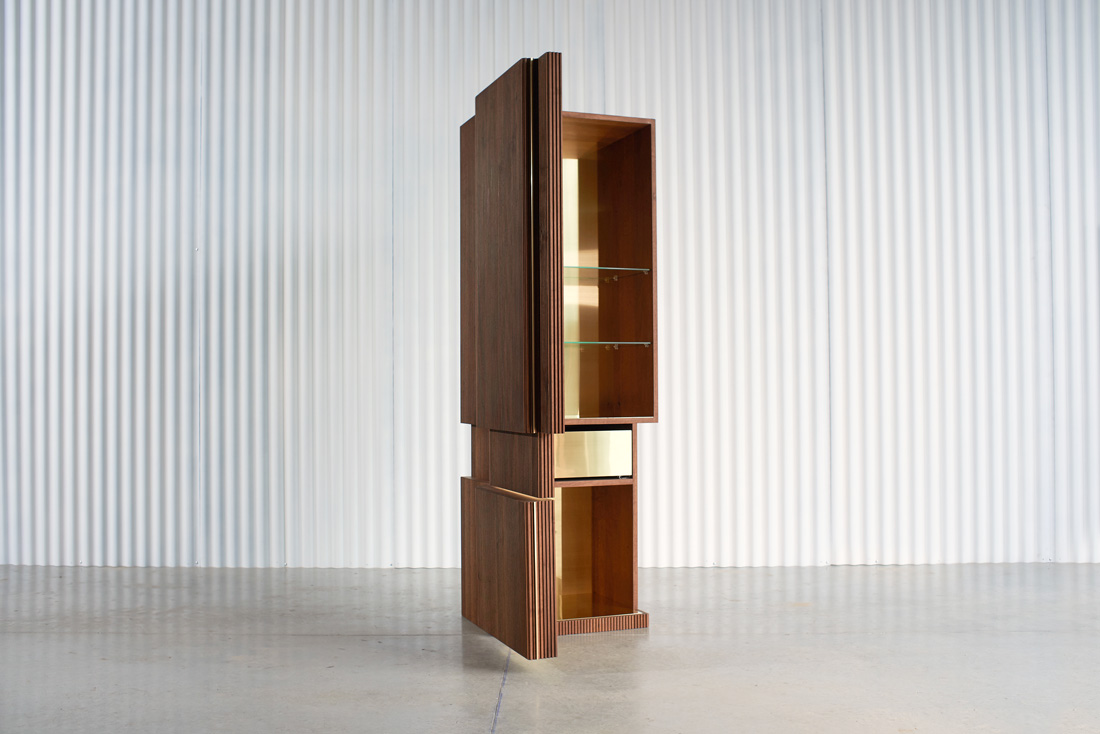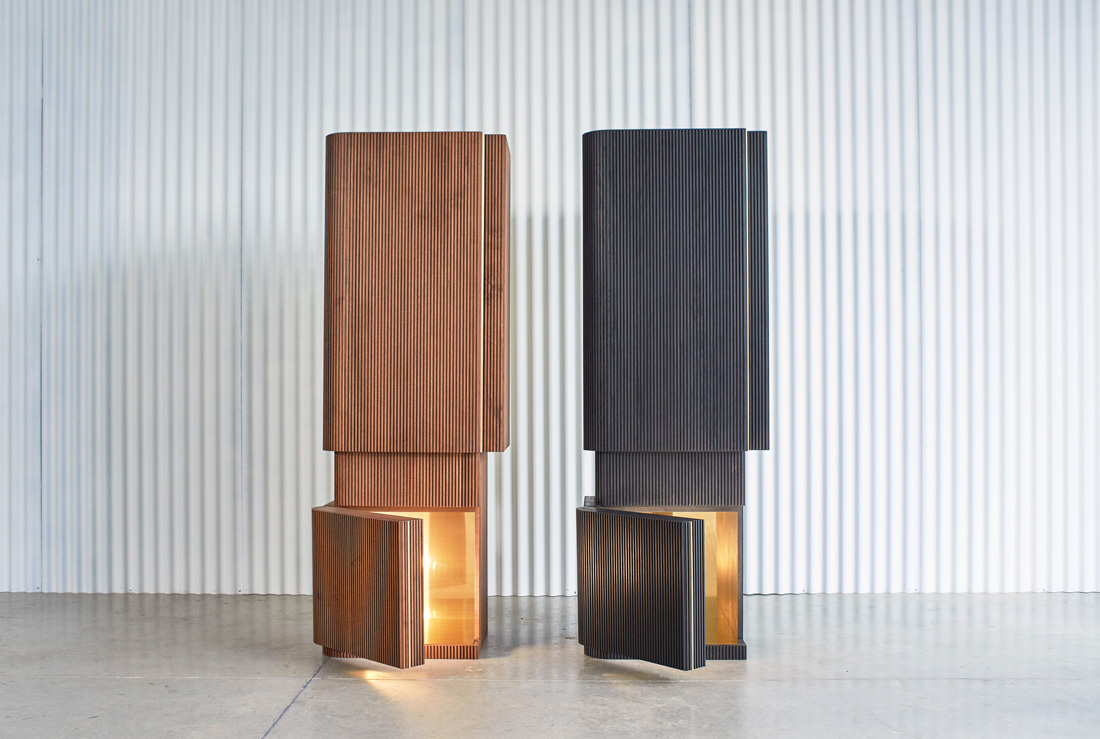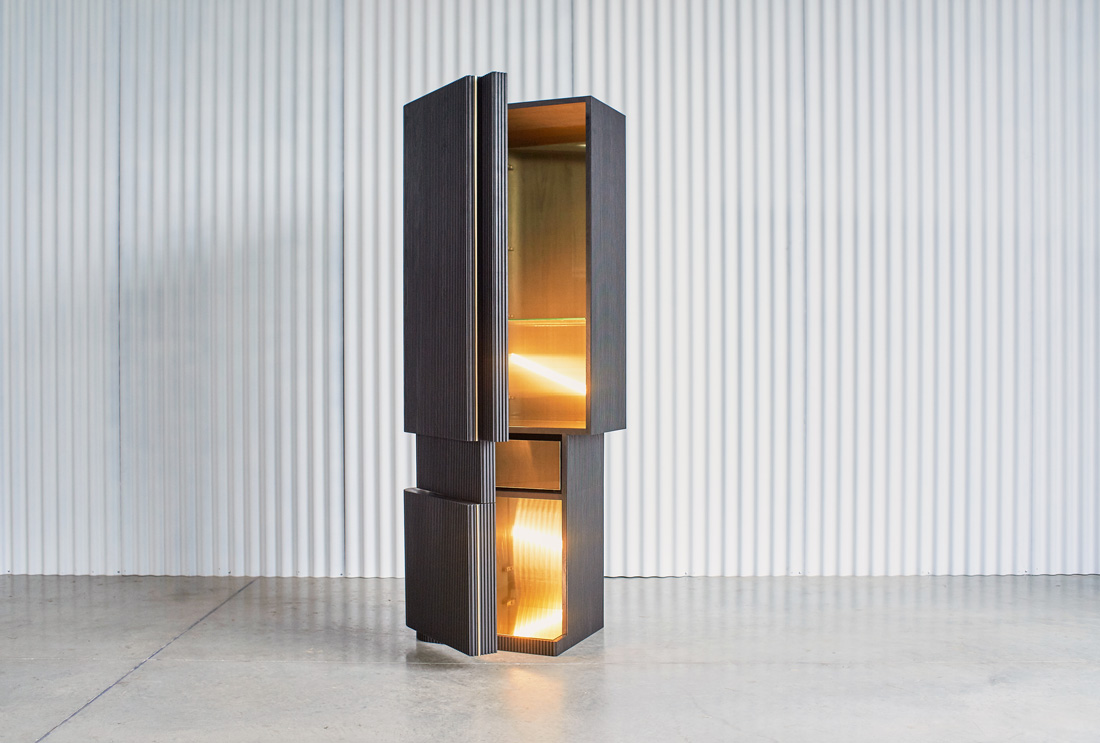 About Materia Studio
MATERIA aims at brinking back and valuing the human makers in objects that are personal, expressive, and bearing the artisan fingerprints. The traditional craftsmanship is mixed with experimental procedures to transform materials into statement pieces with unexpected textures. We take great care to grow our business and the community in which we operate in a sustainable way by supporting a way of doing dusiness that is empowering to the indisidual and caring towards the environment.
You can discover more about our brand on our website at www.materia.studio and our Instagram account @materia.official
FILE
Author: Cristian Branea
Manufacturer: Materia Studio
Country: Romania
Year: 2019
Photo credits: Materia Studio
Text provided by the authors of the project.