Opip and Shum are games focusing on touch and hearing. They can be played as auditory or tactile memory games, or as sequence-making or guessing games. In any case, they are inclusive. The games are equally interesting to blind or visually impaired persons as they are to those who see well, and they enable people to play together and socialise. In the contemporary world of visual hyperstimulation, these games help us become aware of the other senses that have been serving us for thousands of years as channels of constant communication with our environment. The simple form of the games and the choice of wood as the basic material serve the purpose of the product unpretentiously, while paying tribute to timeless nature whose part we (humans) are too, regardless of cultural differences and societal trajectories.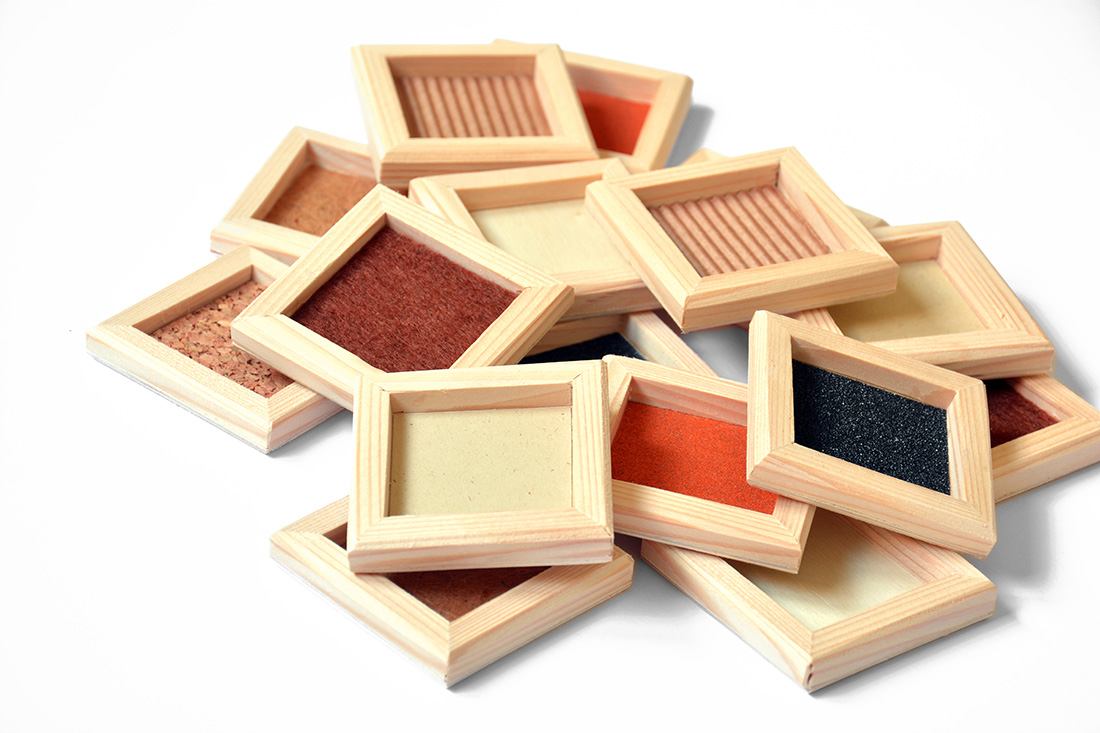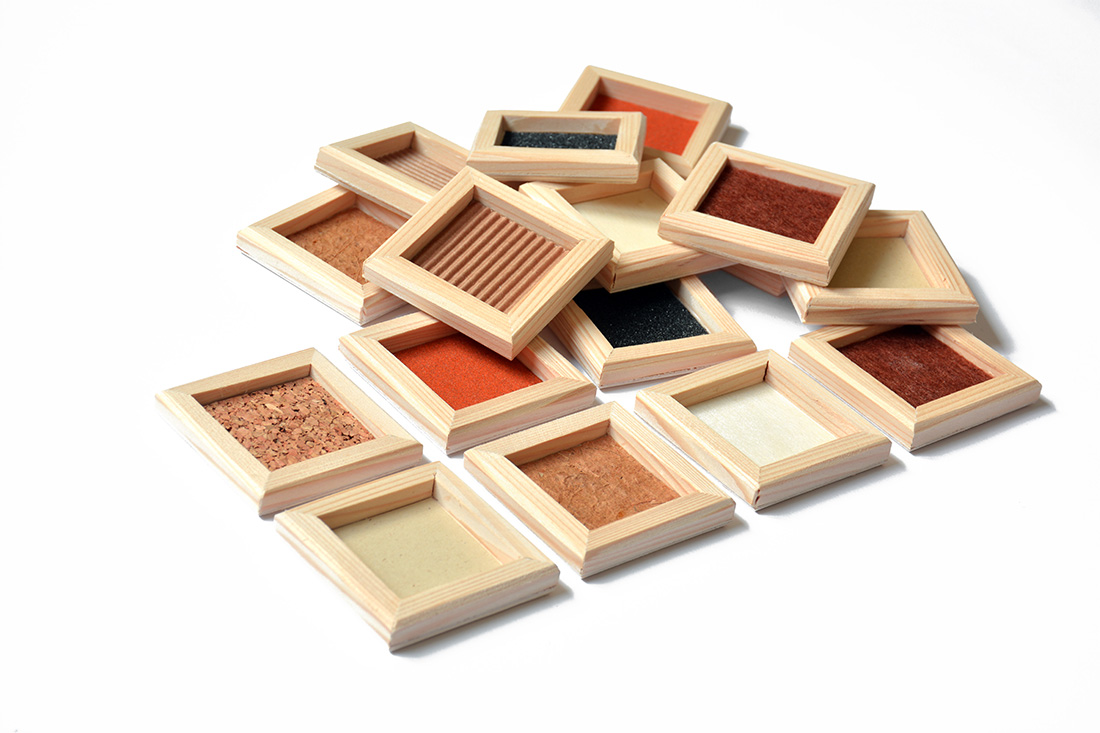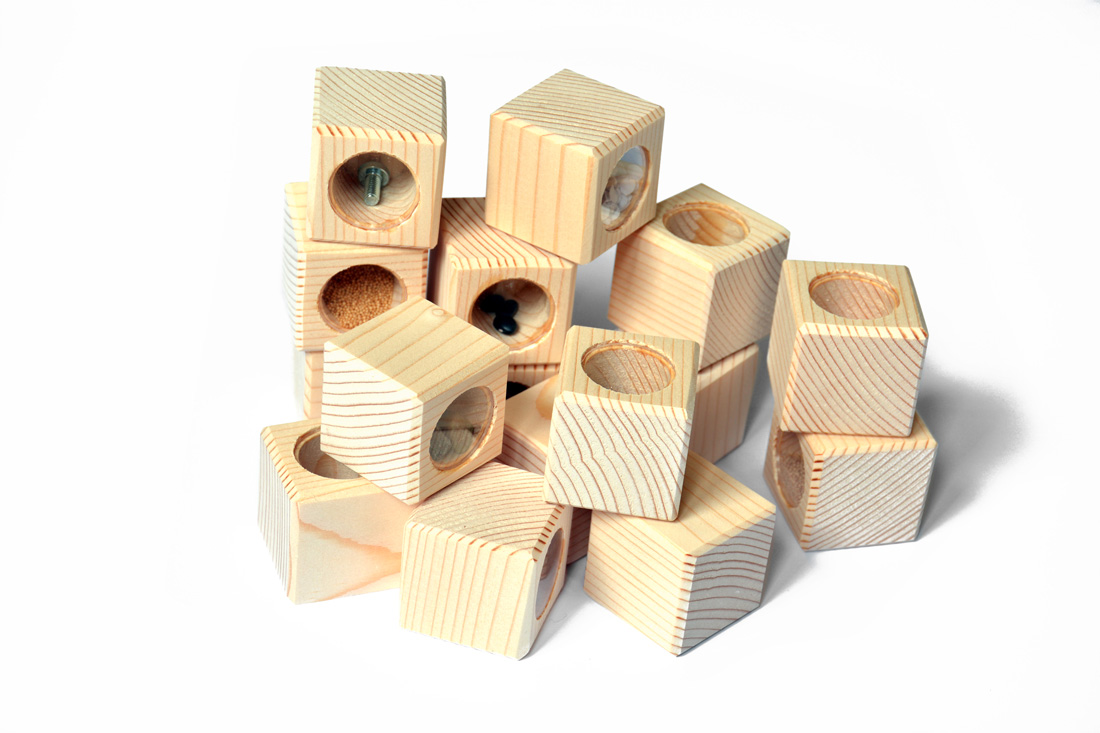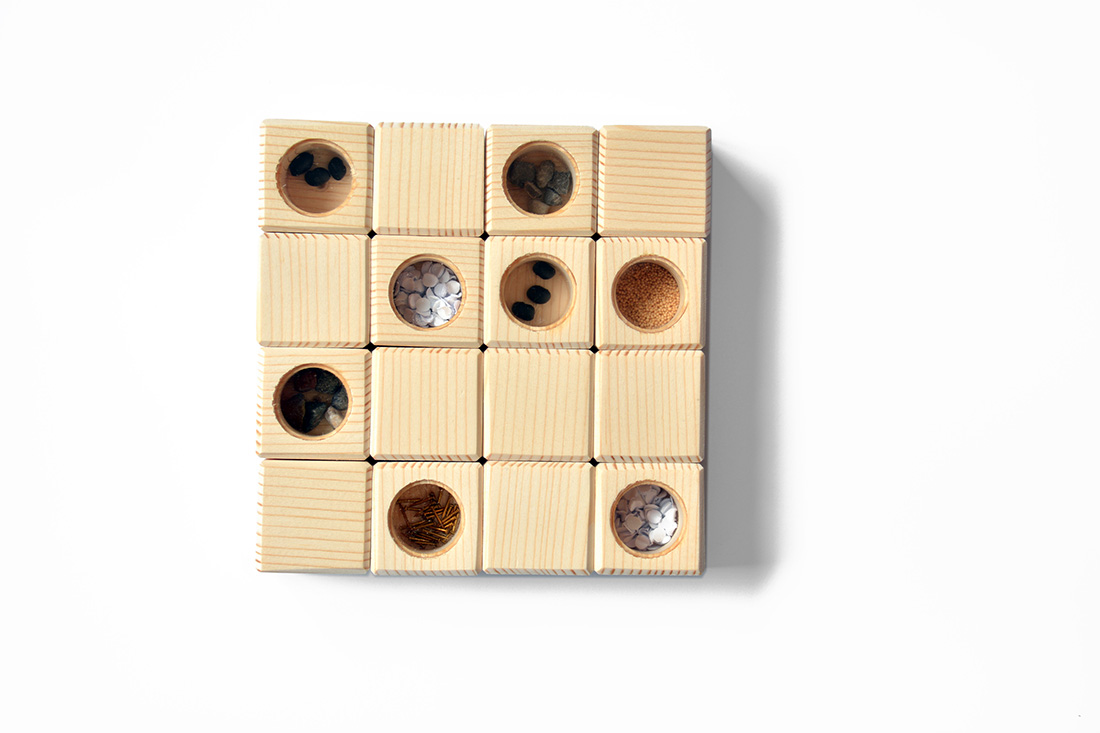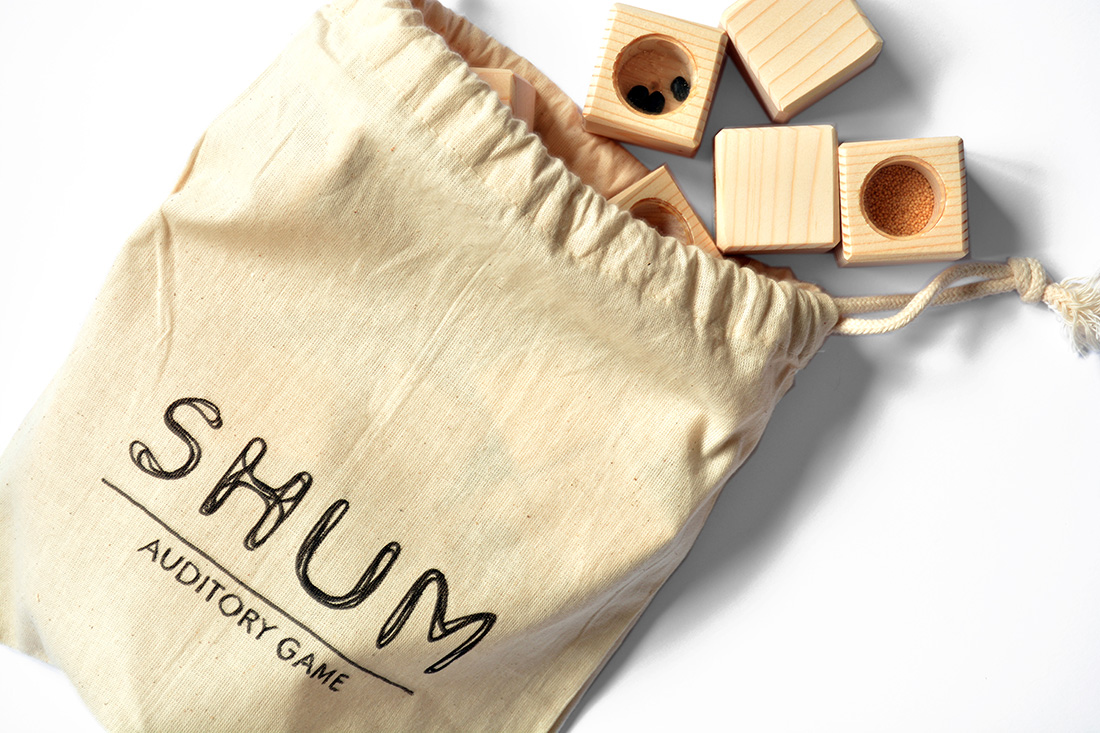 About authors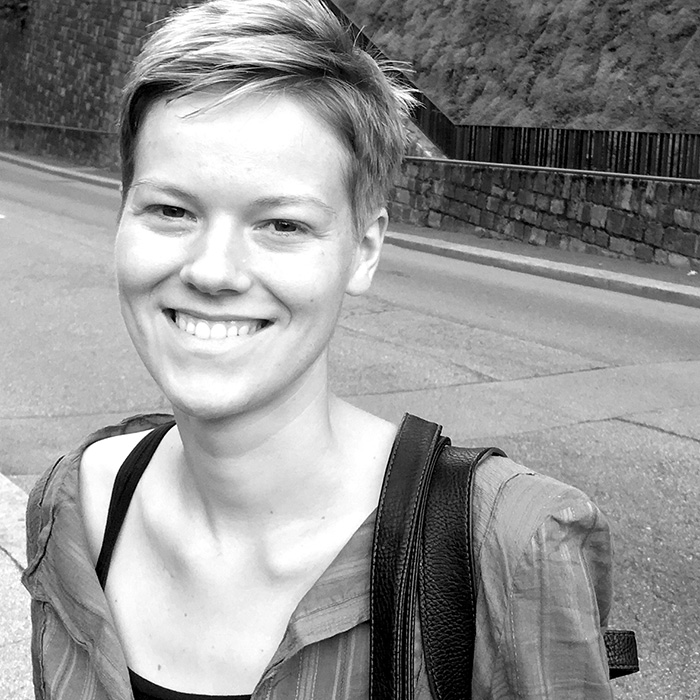 Studio Armano Linta is an architecture and design studio based in Zagreb, working on interdisciplinary projects in Europe and beyond. From didactic games and art to tiny apartments, ecovillages and school campuses, the approach to design is to include users and clients in a facilitated process that brings out their needs and wishes, before creating atmospheres and material realities that support them. As much as possible, these are attuned to the aim of regenerating our natural and social environments. Studio Armano Linta also facilitates participatory workshops related to design, integrative sustainability, UN Global Sustainable Development Goals and intentional communities.
FILE
Author: Ana Armano Linta; Armano Linta d.o.o.
Producer: Armano Linta d.o.o.
Country: Croatia
Year of production: 2017
Photos: Studio Armano Linta
Portrait photographer: Veljko Armano Linta
Text provided by the authors of the project.