Oblikant collection
Although it uses different technology and typology in comparison to its upholstered siblings, this derivation from the Oblique family retains the characteristic S-shaped profile of the chair. Strong curvature of the shell provides good ergonomics, which is further highlighted by the elasticity obtained from its geometry. The shell is made of 2D moulded plywood combined with 6 versions of steel legs of which 4 are stackable, and one a solid wood base.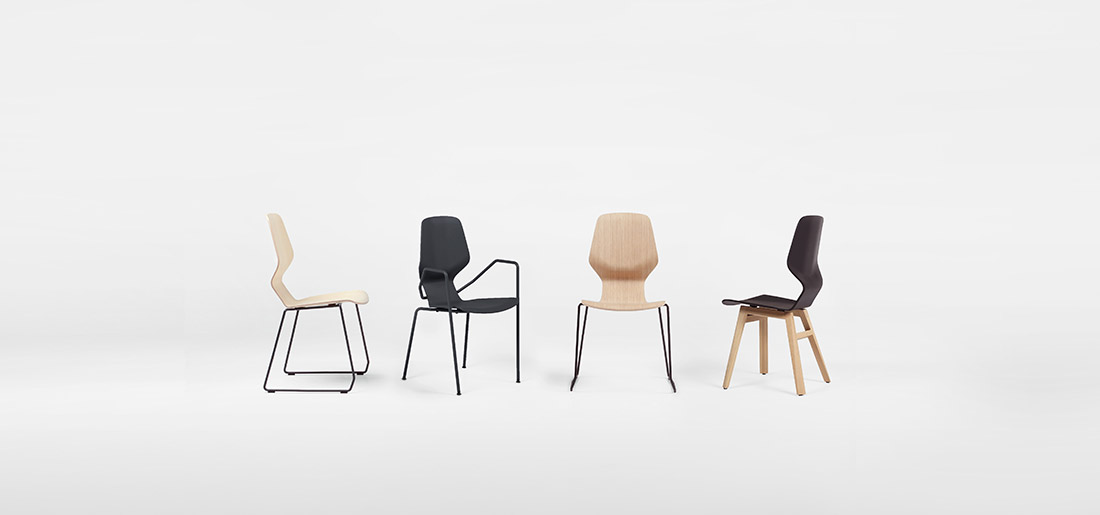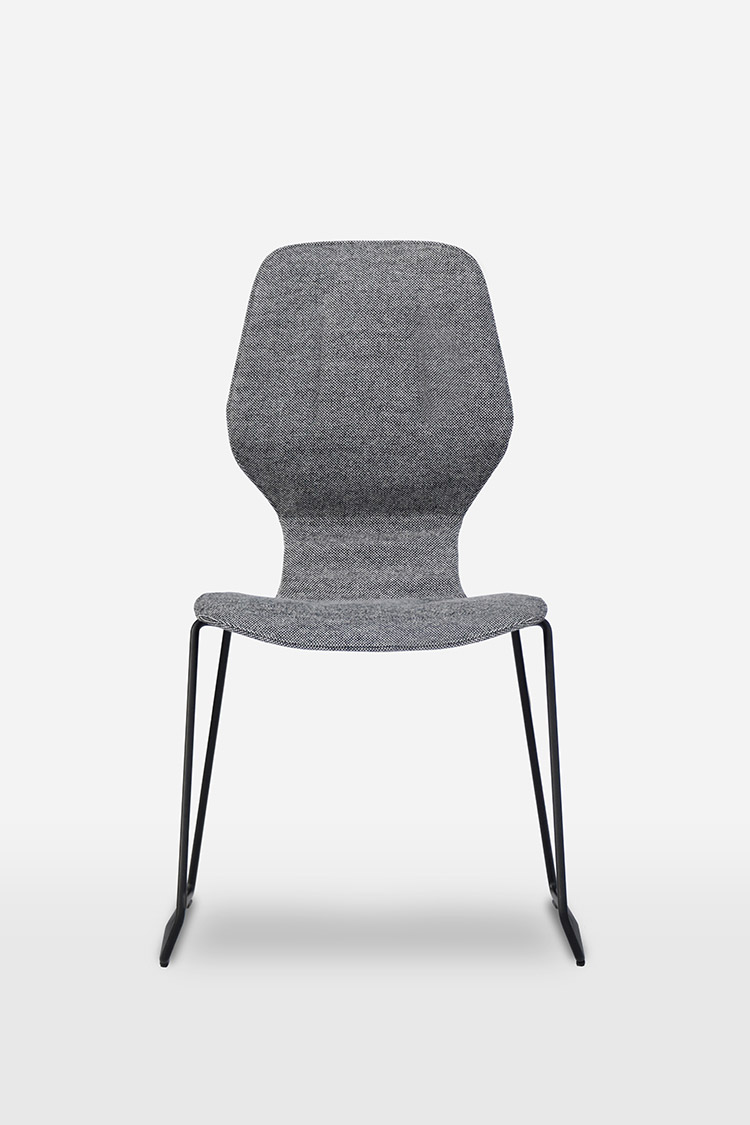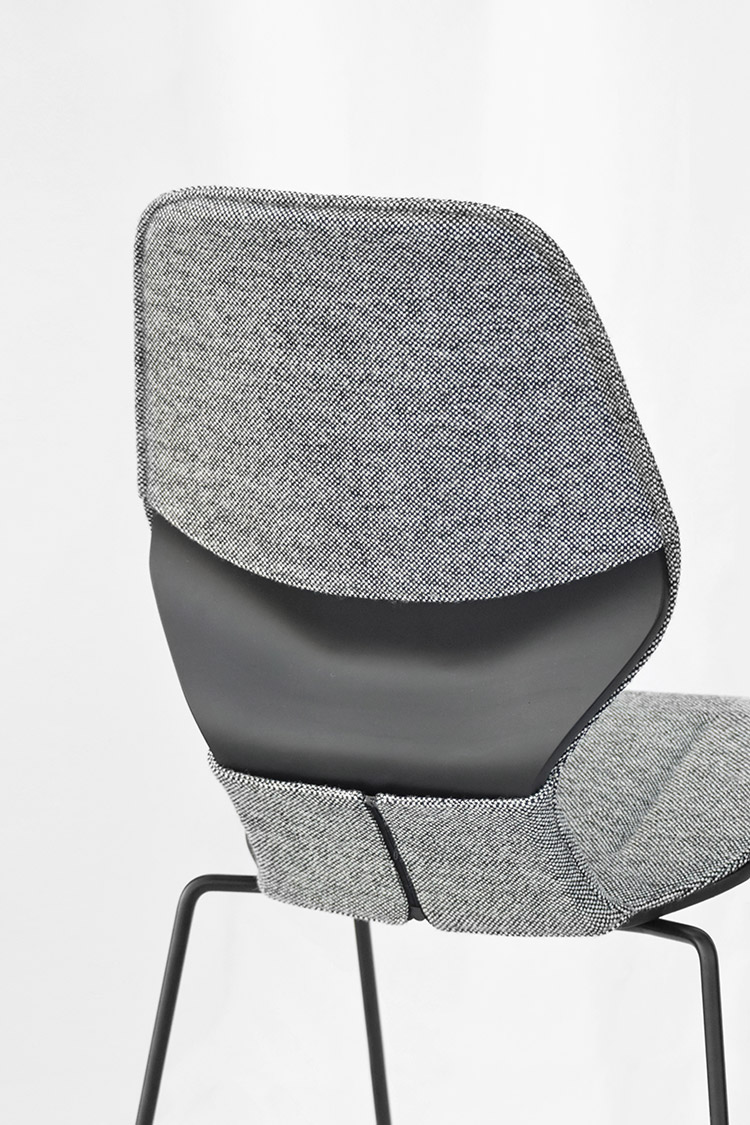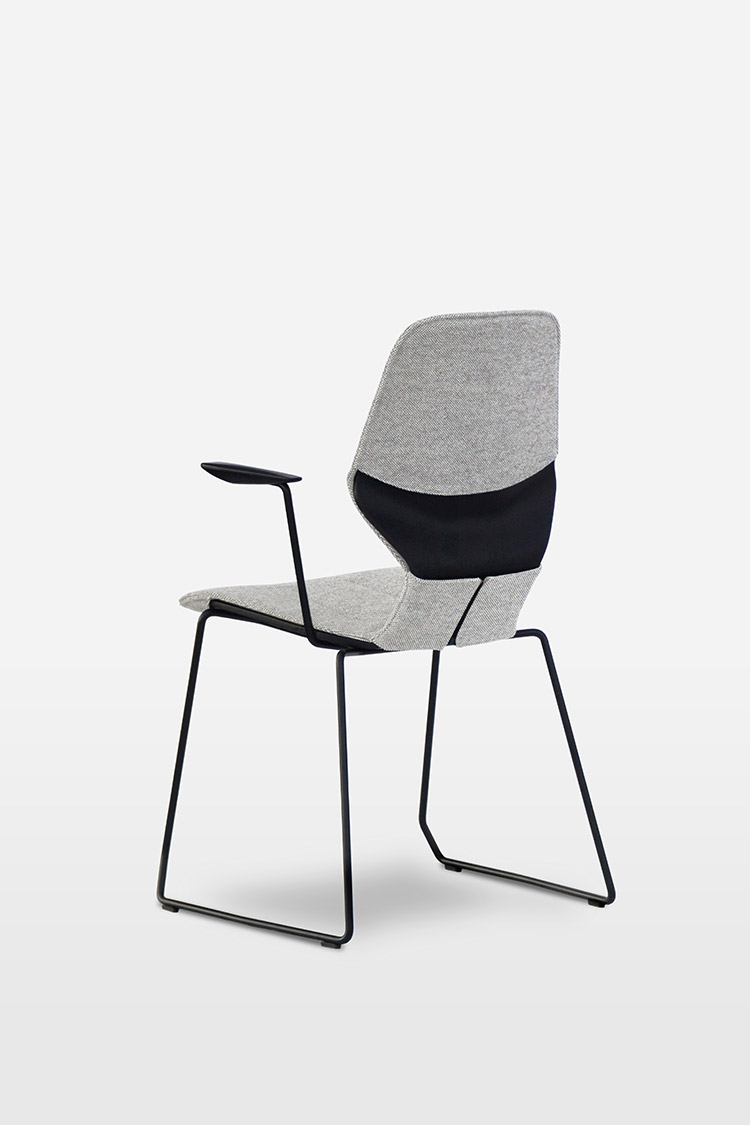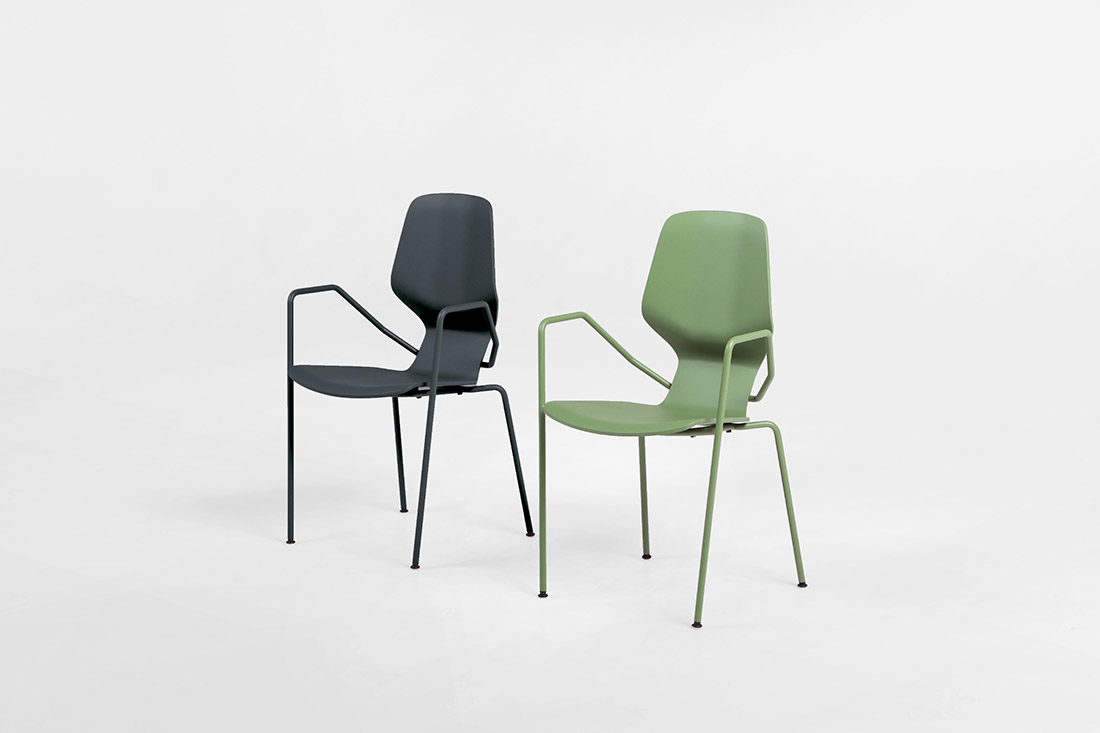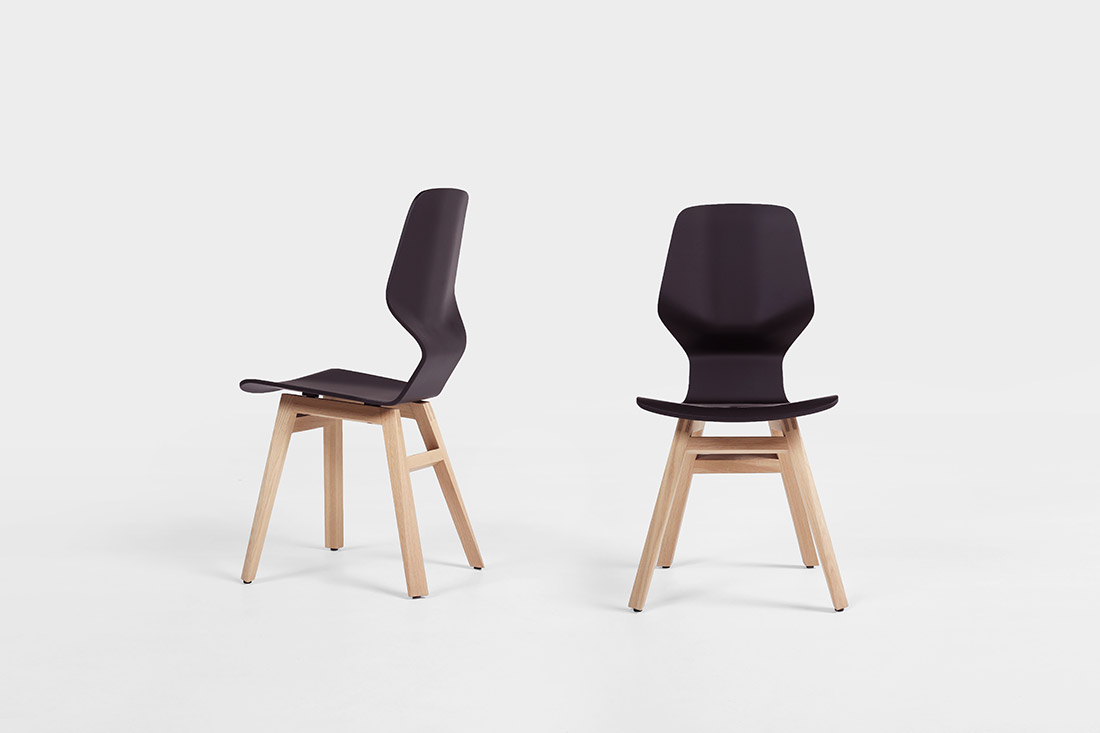 About the producer:
The story about the rapid development of Prostoria, a company that has come a long way, from 'starting from scratch' to positioning itself as the forerunner and promoter of new ideas in only a few years' time, is a story about the reintroduction of continuity in production both in Croatia and Central Europe, a region with vital but insufficiently recognized design scene and notable tradition and knowledge in the furniture industry.
While prostoria's collection also offers products based on generic models, the company shows strategic and passionate dedication to research-based design convinced that authenticity has the ability to find its place on the market and presents a special challenge during the times when it seems almost impossible to create truly innovative and fresh concepts.
Such an approach results in a number of products that are already considered to be iconic, such as the Polygon armchair and the Revolve transformable sofa together with several other products that will surely follow their footsteps.
About the design studio:
Numen/ForUse is a Croatian-Austrian design collective with an interest in the fields such as scenography, industrial and spatial design and conceptual art. The group initially formed in 1998 as a collaborative effort undertaken by several industrial designers. Under the banner ForUse, they designed for Cappellini, ClassiCon, Desalto, Interlubke, Magis, MDF Italia, Moroso and Zanotta. Numen/ForUse is the only Croatian group gathering contemporary product designers whose works are regularly represented in global anthologies of contemporary design.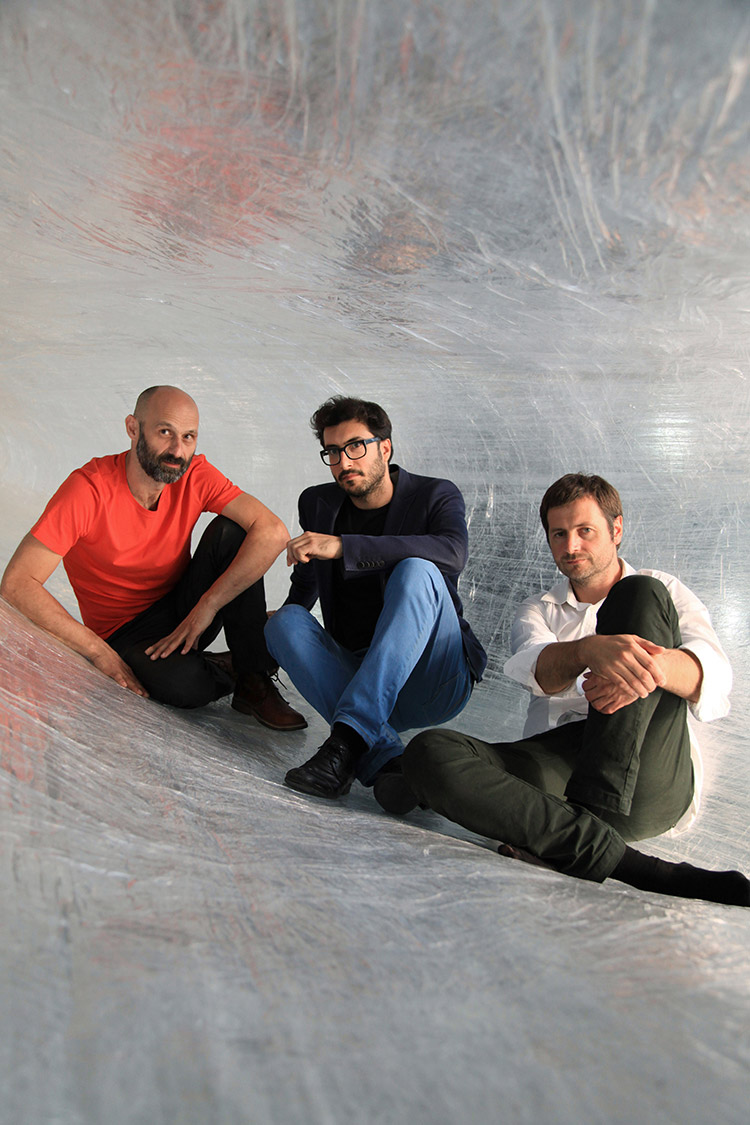 FILE
Designer: Numen/ForUse
Producer: Prostoria Ltd
Country: Croatia
Year of production: 2019
Photos: prostoria (product), Aurélie-Cenno (design studio)
Text provided by the authors of the project.