Mokus Valley has started with Rosehouse, an old bee house, which was converted into a guesthouse for our family and friends. Later we bought an old circus shooting saloon car, which was placed on the edge of the woods and converted into a romantic Gypsy Wagon, in which you can experience the free romantic Gypsy life. After we got our hands on a Hungarian Csepel truck, we also converted it into a 2 person guesthouse with lots of details to honour the old Hungarian factory history.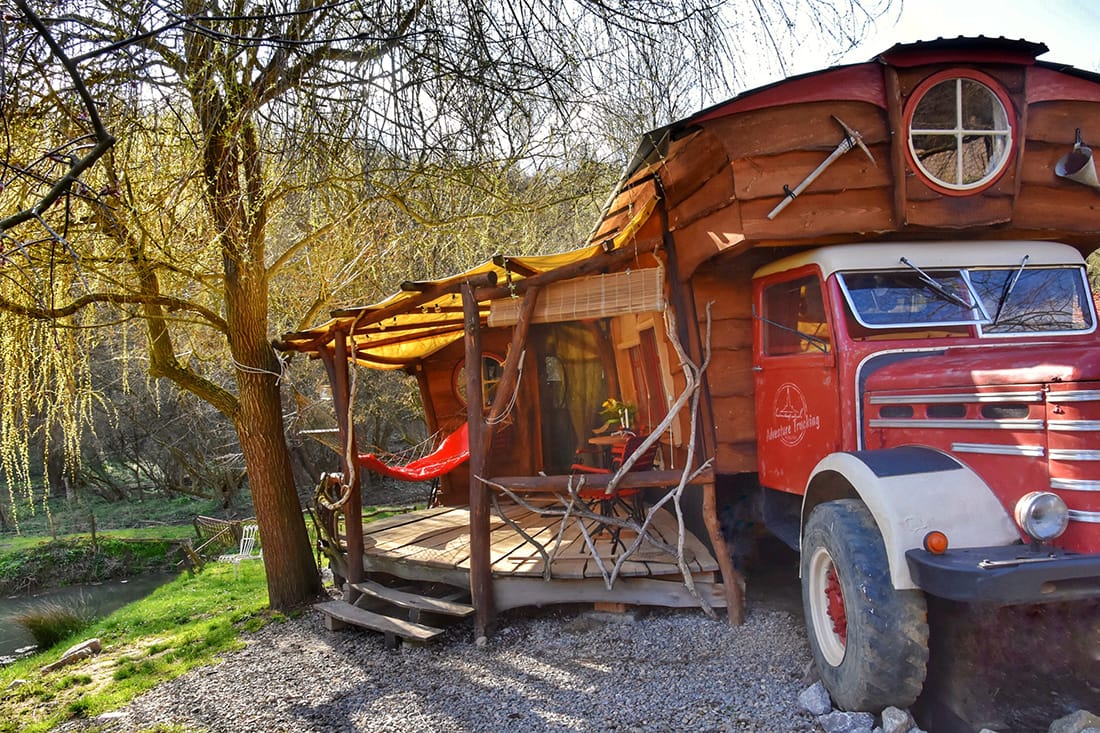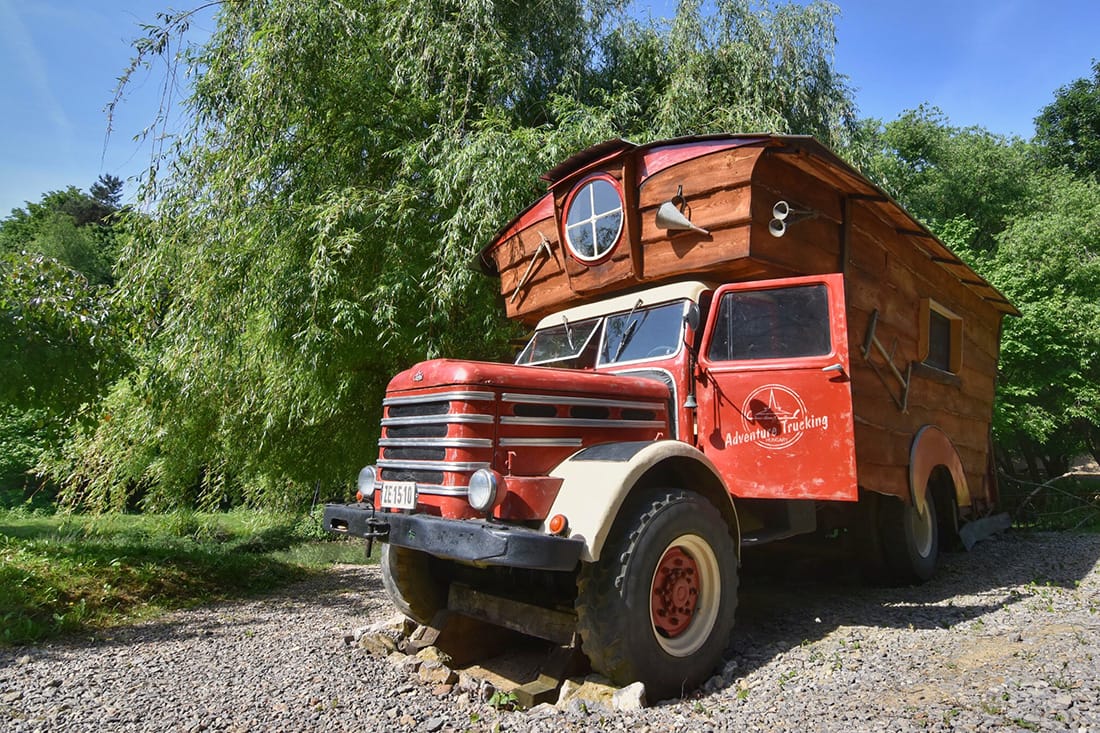 All our houses are designed and build by myself, equipped with full kitchen, toilet and shower. Houses are made for couples or single people of all backgrounds. Our goal is to get as many different nationalities as possible here to improve interracial cultural contacts and bring people closer to nature and in contact with Hungarian traditions. Our guest have come from Holland, Belgium, Hungary, England, Germany, etc.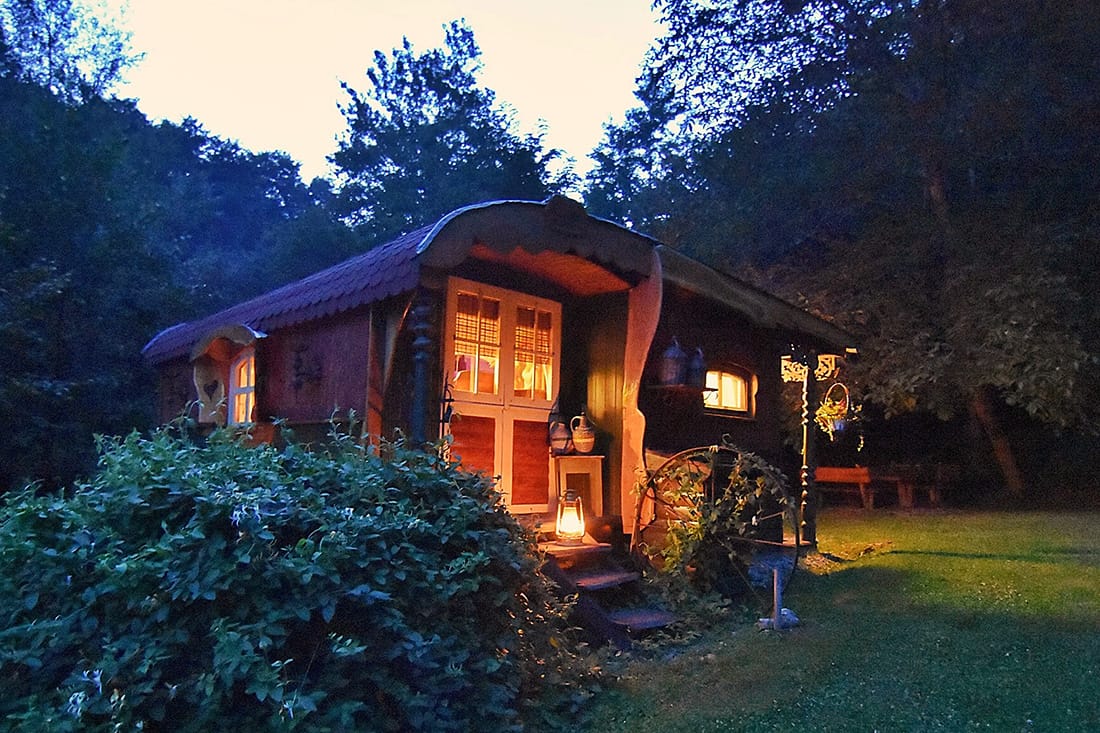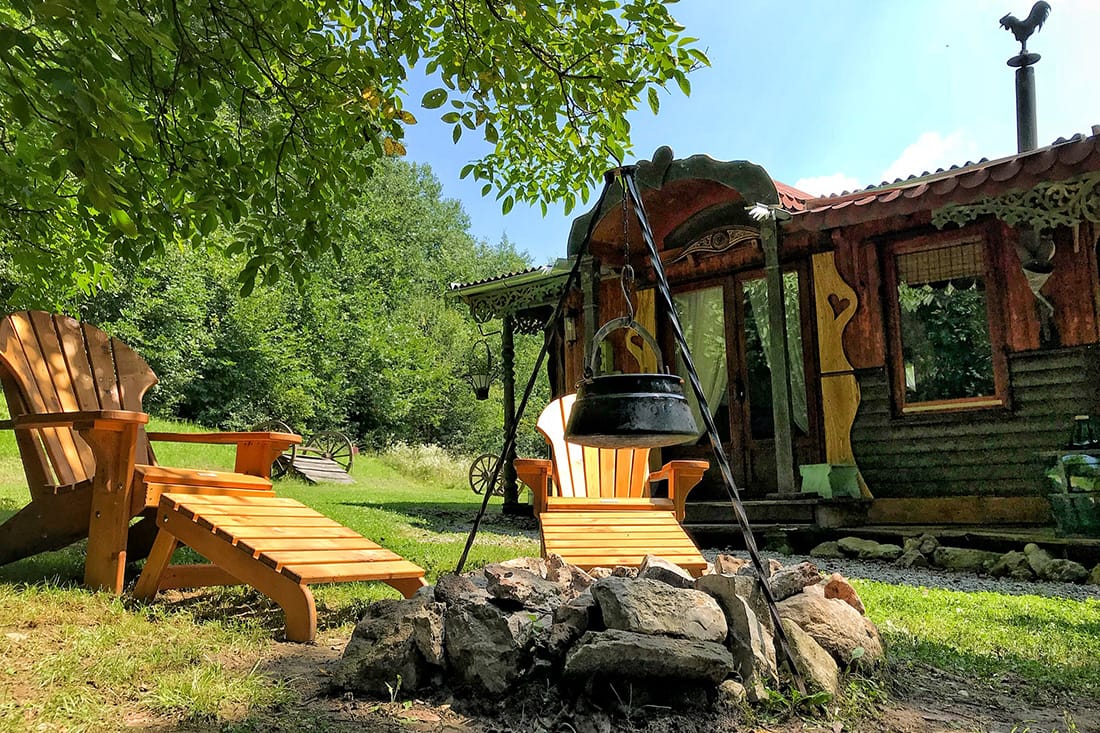 Green Gypsy and Csepellina are placed in a secluded area to ensure the maximum privacy for our guests. Water comes from a well. Wild animals have free entrance to our terrain, so guests can be really close to nature with deer and wild boars, walking around the garden.
Since last year we made a central meeting point with a dip pool, called Retro Socialist Paradise, with a wink to the old Eastern Europe, with old cars like Trabant and Barkas van. In this place we organise campfires, movie nights or cooking together with the guests. Everybody brings their own drinks and food that we share and have a social meeting.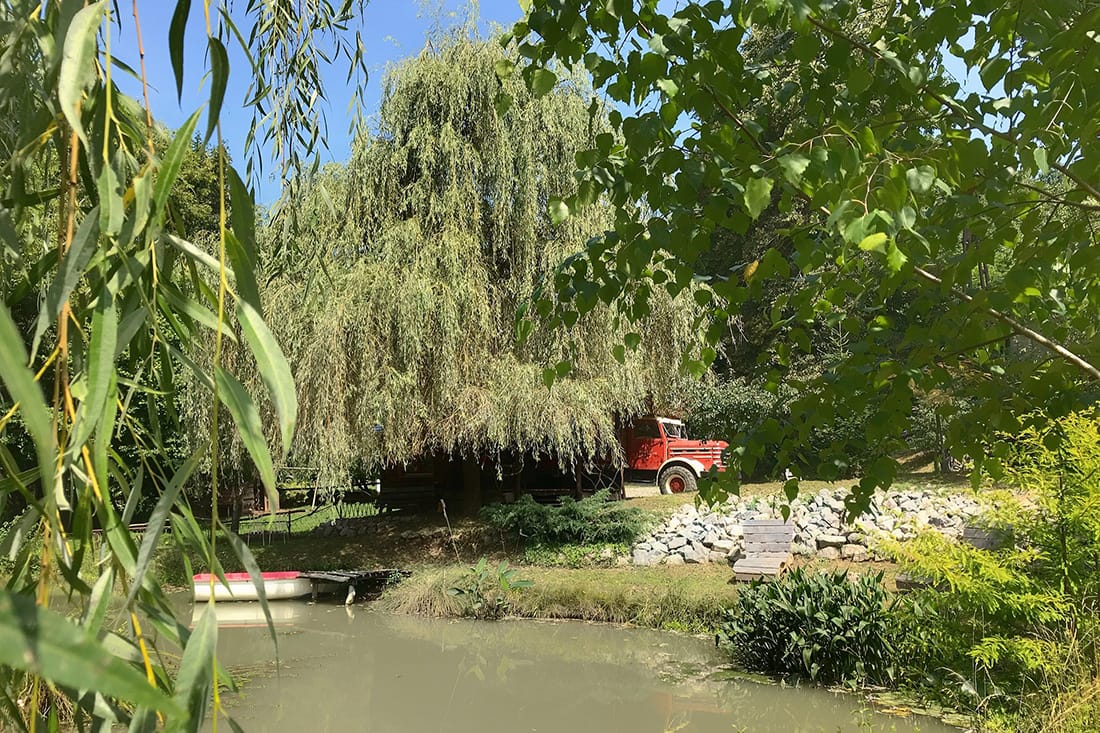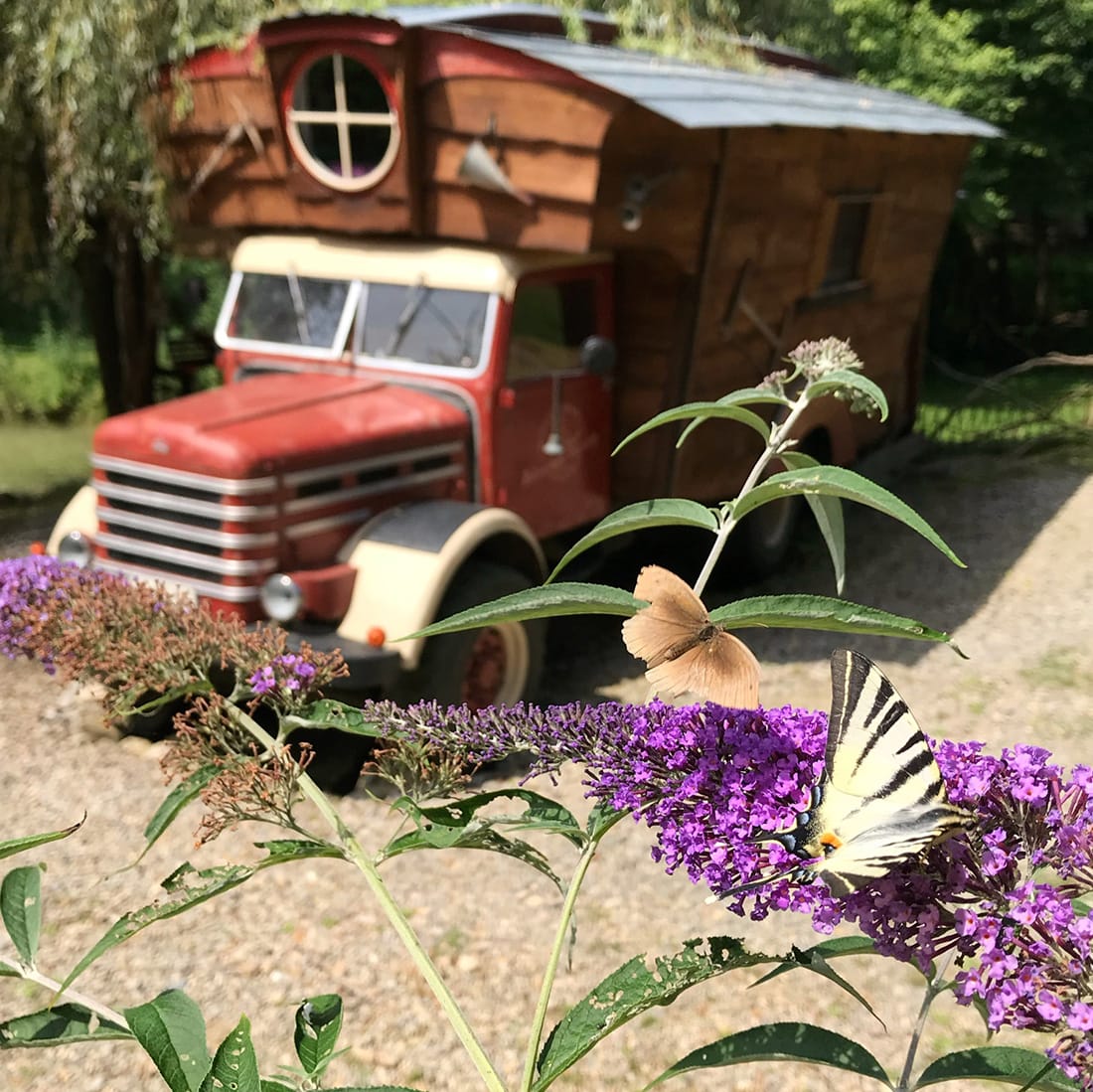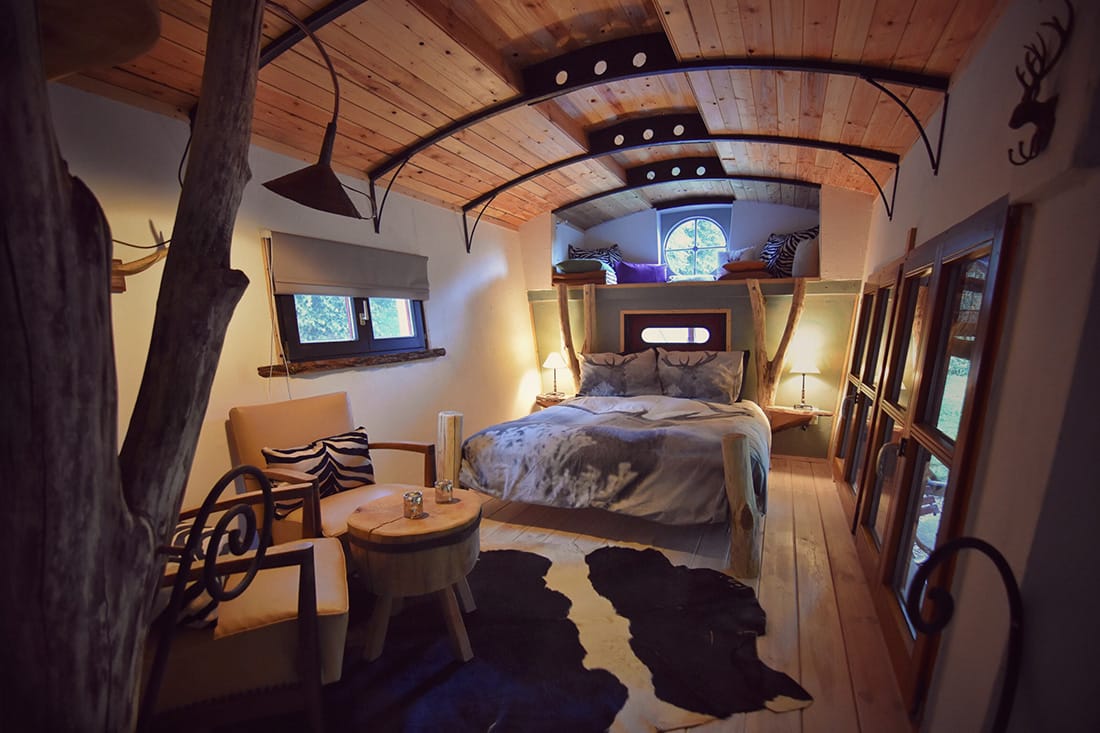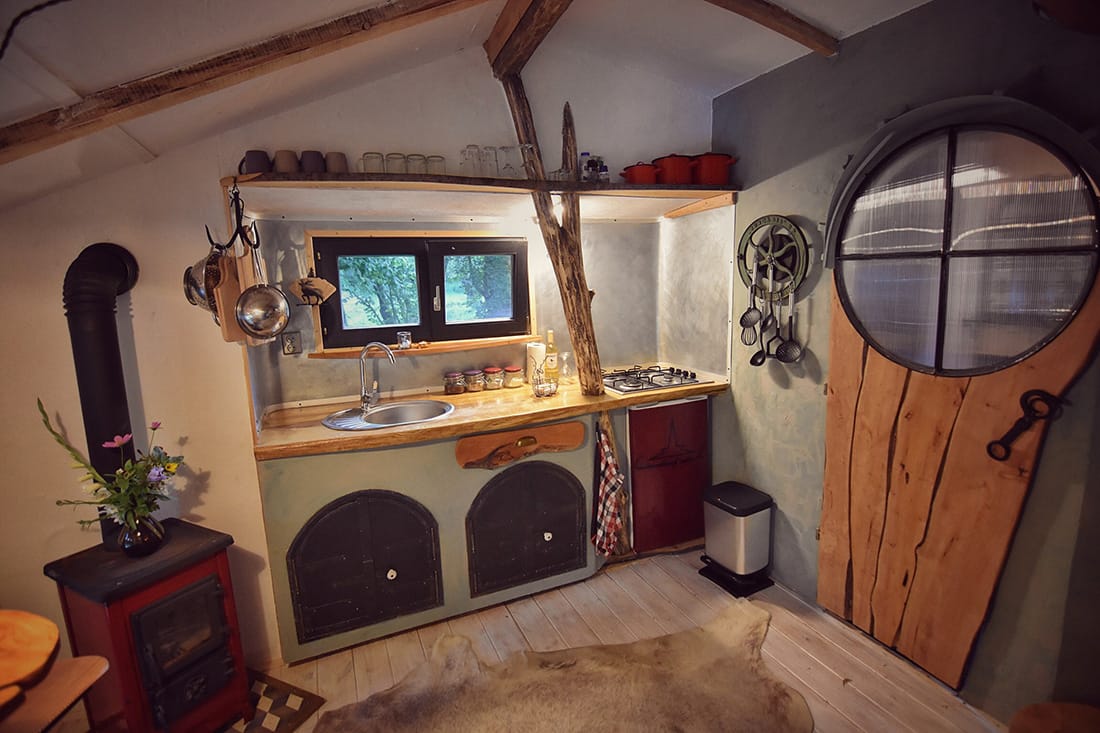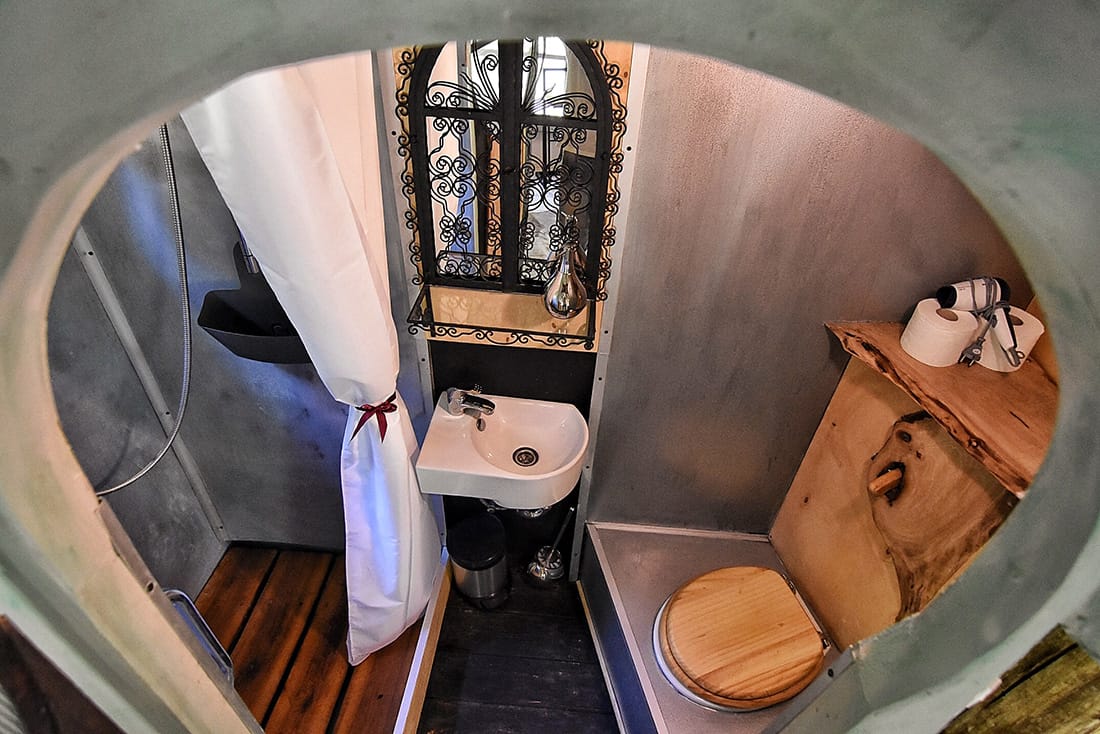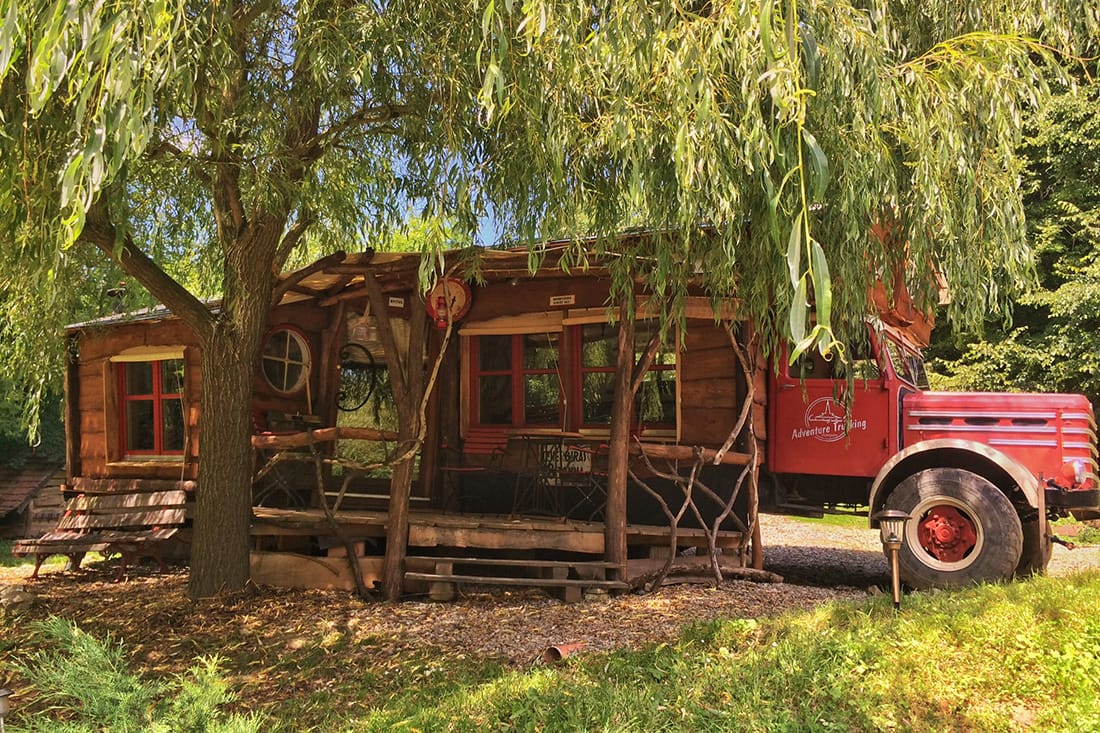 FILE
Owners and investors: Paul Verf (Dutch) and Mandy Shaw (English)
Project started: 2012
Location: Bükkösd (Gorica), Baranya, Hungary