The Miss Petticoat lamp collection has playful dual-structured shades in walnut, birch, or plywood designed to resemble the retro fashion item.
The idea was to translate a rigid material that wood is to a more subtle silhouette, with a texture resembling of fabric. A pentagonic wireframe, made entirely of wood: a double layer of wood rests on it. An upper one with a gentle pattern of changing holes that project a light image in the interior of the room; and a lower, playful layer that resembles of lace, as an underskirt that pops out from a lady's skirt.
Our big challenge was to create a wooden light with a hidden light source; but with rather simple construction, trying to use real wood, instead of often used veneer elements.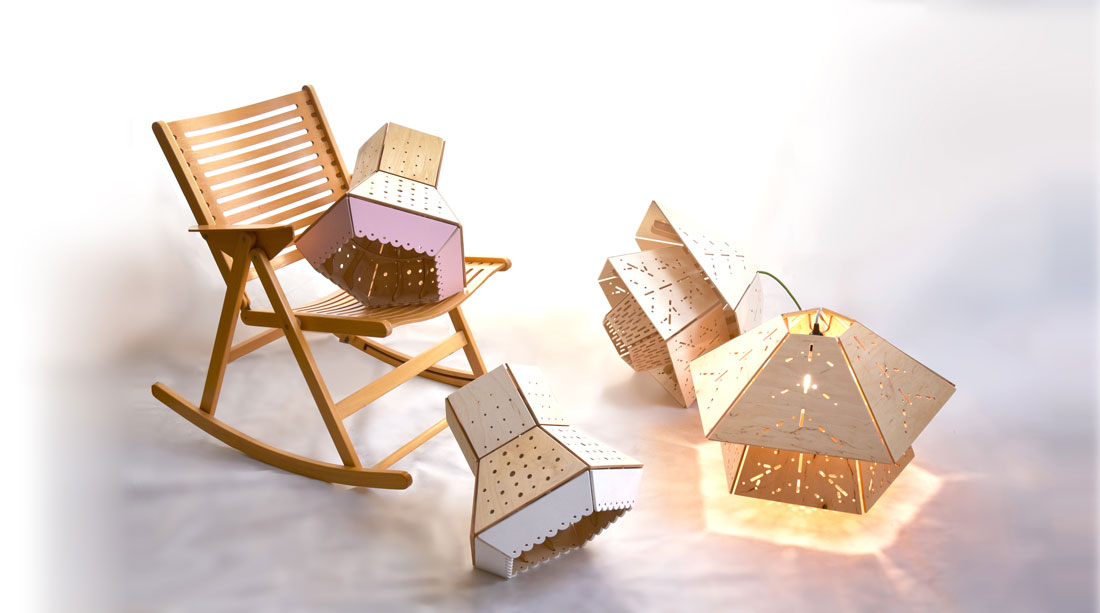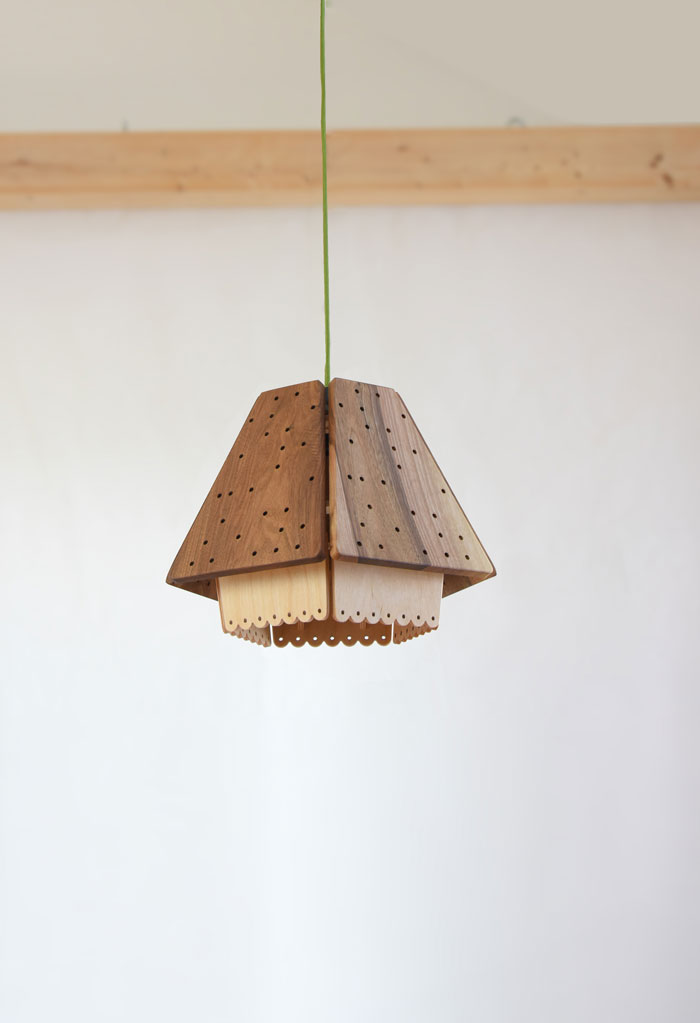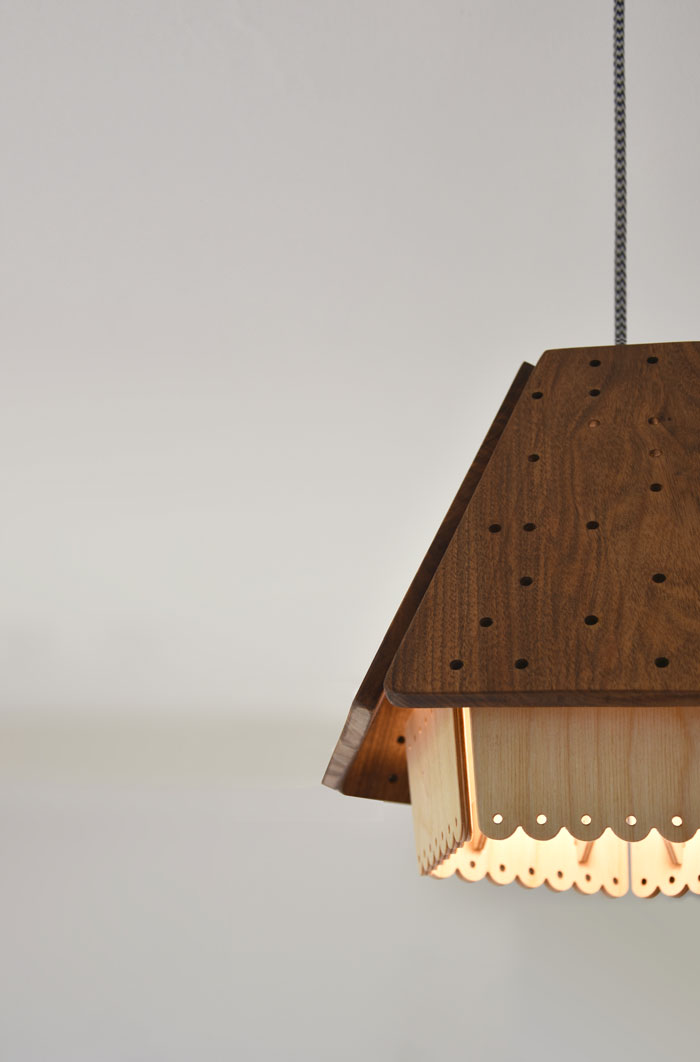 About author:
LesnaVesna is a design studio created with passion for wood and nature. Yesterday for tomorrow – as nature, old values and traditional crafts are the starting point for contemporary design pieces that tell a story about living to the fullest at slow pace.
Its authors are two architects that search the contact with real material, wood, and try to solve the problems of modern living with custom-made solutions or small series, with attention to detail. The designs range from interior design solution, custom-made furniture to small wooden items that enrich everyday living environment.
Author: LesnaVesna
Country of designer: Slovenia
Producer: LesnaVesna
Country of producer: Slovenia
Year of production: 2019
Name of the photographer: LesnaVesna archive
Text provided by the authors of the project.