The humble seating capacity of 24 viewers is a welcome programmatic supplement and a means of alleviating the pressure of the number of visitors crowding the main cinema hall during the more popular programmes or official events. In opposition to the long-established and well-expected gradual spatial sequence comprised of an atrium, ticket booth, a representative and winding foyer leading up to the main cinema hall, this new 'shop-window' Cinema is accessible directly from a busy pedestrian route leading to the centre of the city.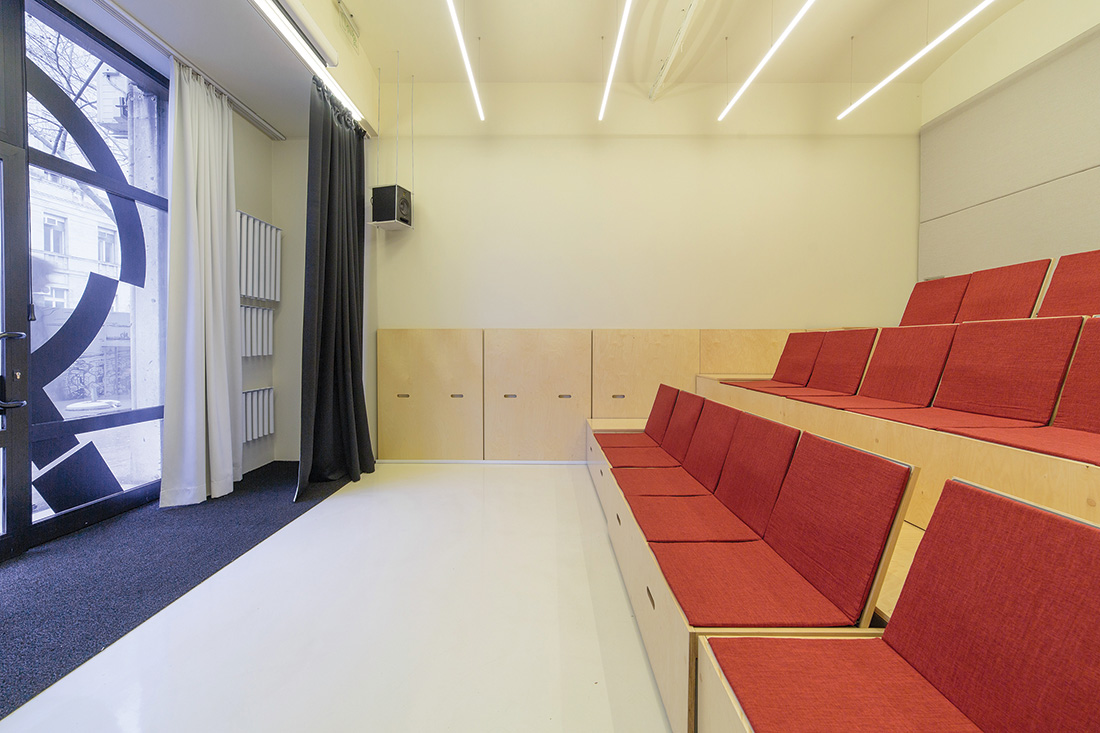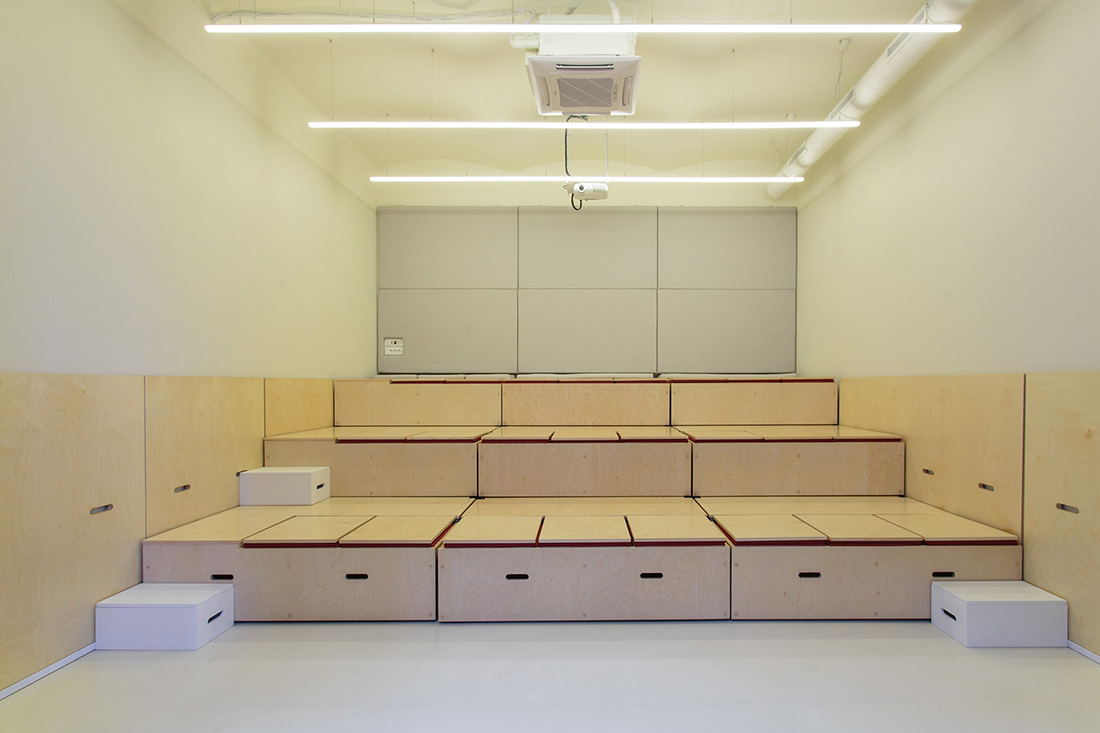 The front of the cinema is made up of a large glass pane, completely exposing the interior to passers-by. This creates the impression that the cinema is on display in a shop window, up until the moment of projection. The unmediated directness of the access to the space was a deliberate strategy to entice younger generations of potential visitors into discovering art house cinema and to simultaneously provide a welcome opportunity for more experienced moviegoers to experience cinema in a less formal and decidedly more intimate way. At the same time, the very sight of the publicly exposed image of rows of seating along with the spectacle of people gathering before the screening plays an active part in promoting the work of this cultural institution to the citizens of Rijeka.
What makes this project one-of-a-kind?
Mini Art Cinema is an off-site projection space dedicated to selected screenings of documentary, experimental, and short films in the immediate vicinity of the Croatia Art Cinema complex in Rijeka.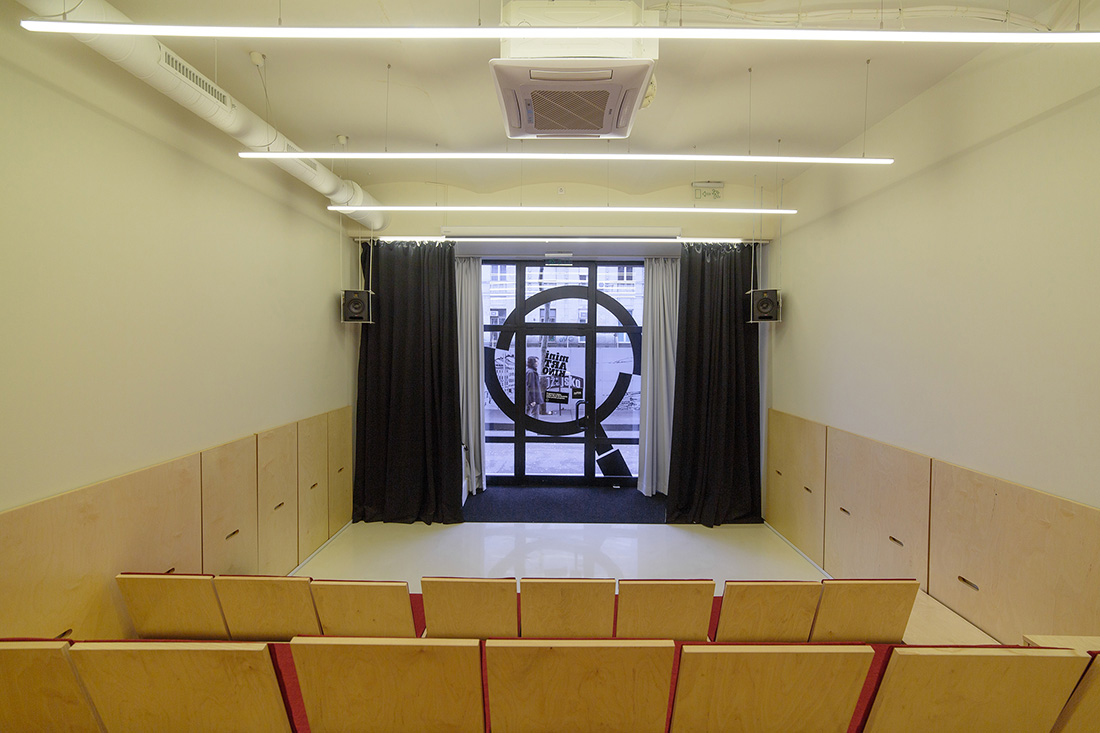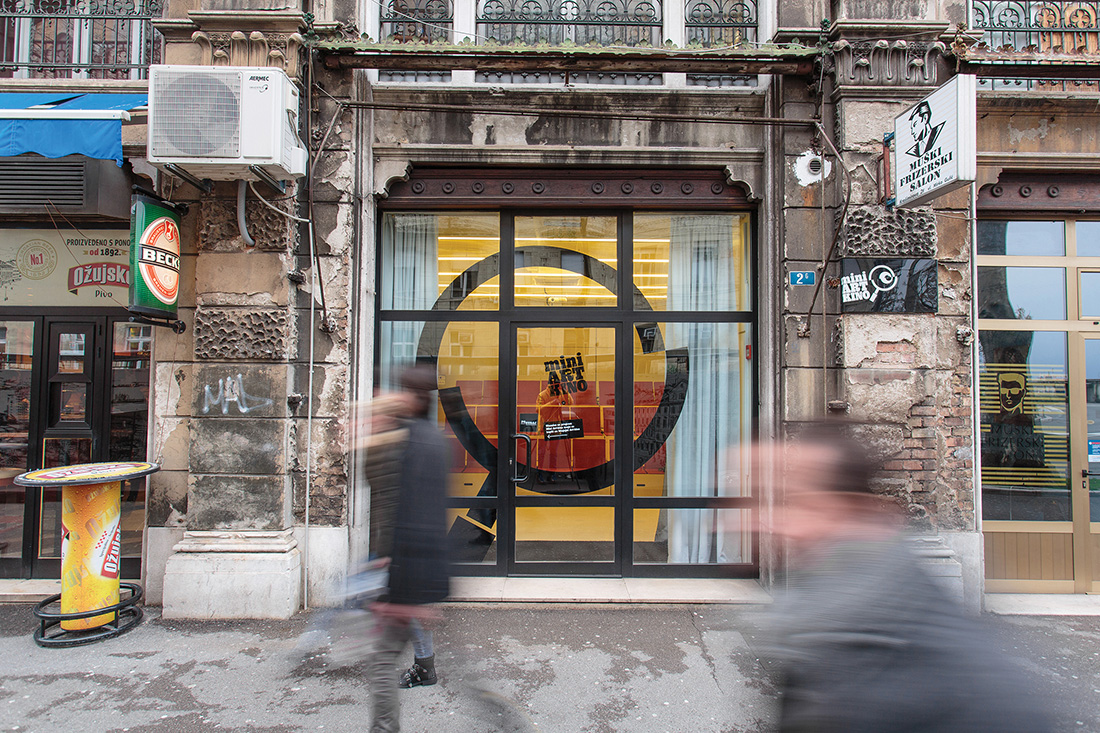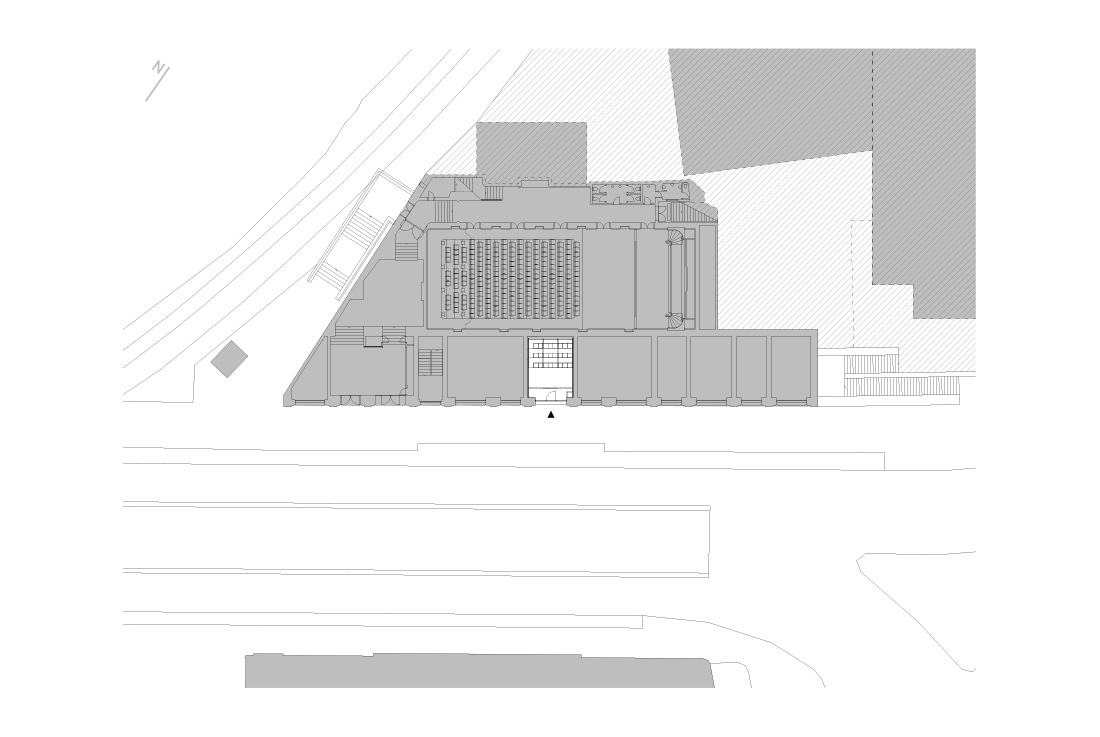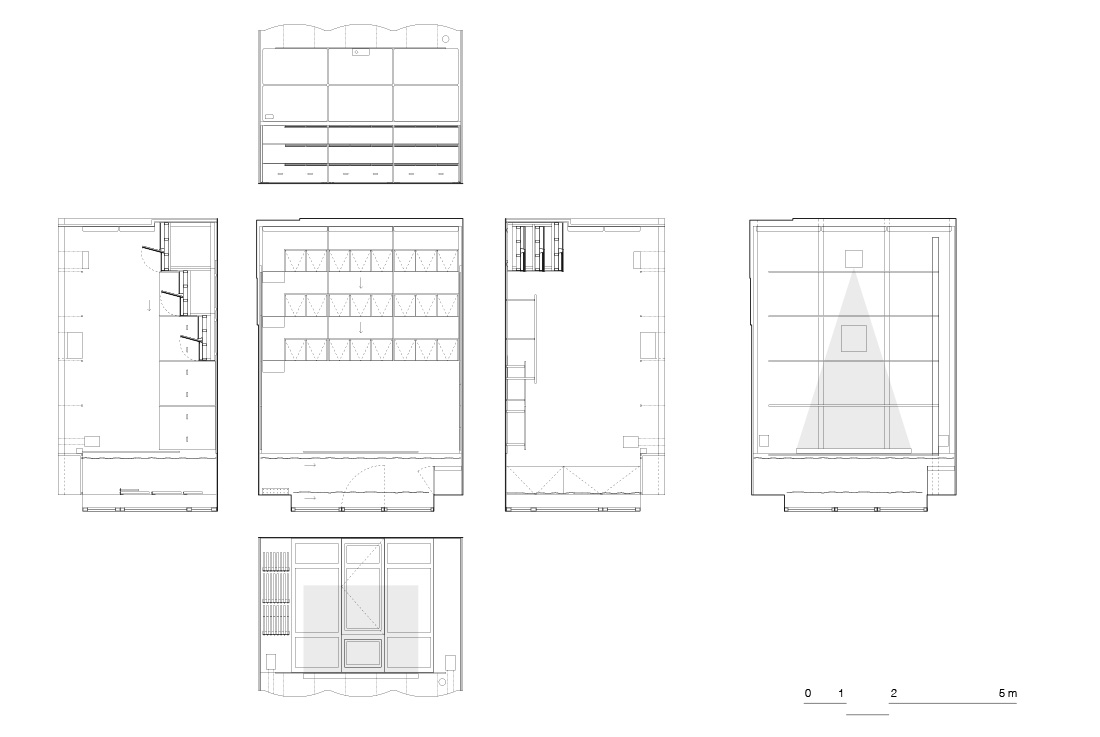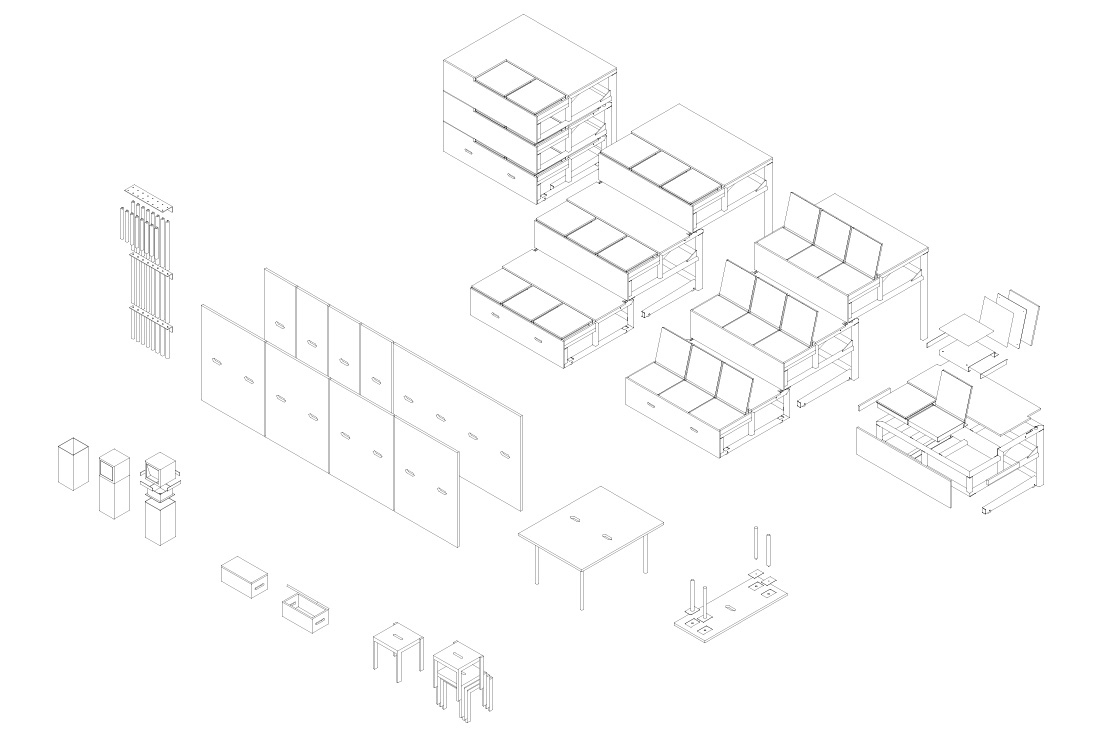 About the authors
Damir Gamulin and Antun Sevšek have been collaborating for years on projects dealing with wayfinding systems, product design, exhibition set-ups and organization and design of cultural and public spaces. Their projects have received numerous awards, including the 2016 Neven Šegvić award for a series of exhibitions and the subsequent publication dealing with the recent history of spatial planning of Zadar County in Croatia titled Prostori su-djelovanja and the 2018 Zagreb Salon Grand Prix for the Lipa remembers memorial museum. Apart from their design practice their engage in self-initiated research projects, most notably the inquiry into the social transformations and the alternative ways of representing spatial change along the Adriatic coast in the project Adriatic Highway – Infrastructure as a generator of territory that was recently exhibited in the GMK gallery in Zagreb.
FILE
Authors: Damir Gamulin, Antun Sevšek
Client: Art-kino Croatia, Rijeka
Photos: Damir Žižić
Location: Rijeka, Croatia
Year: 2017
Area: 30 m2
Text provided by the authors of the project.