MICROOFFICE UNIQ captures an insulated bubble of peace without the burden of difficult installation or renovation. Our new iconic design features a unique ventilation system, high-end acoustic materials and even more sophisticated details than before. UNIQ was granted a 2019 Red Dot Product Design Award for its blend of forward-thinking technology and premium components into a next-level sustainable sound solution for the workplace.
The sleek, eye-grabbing look of MICROOFFICE UNIQ is due to its innovative combination of exclusive materials, including a wide range of sound-absorbing fabrics, high-quality solid wood and a subtle magnetic closure. UNIQ is equipped with customizable upholstery that improves its acoustic performance both inside and out.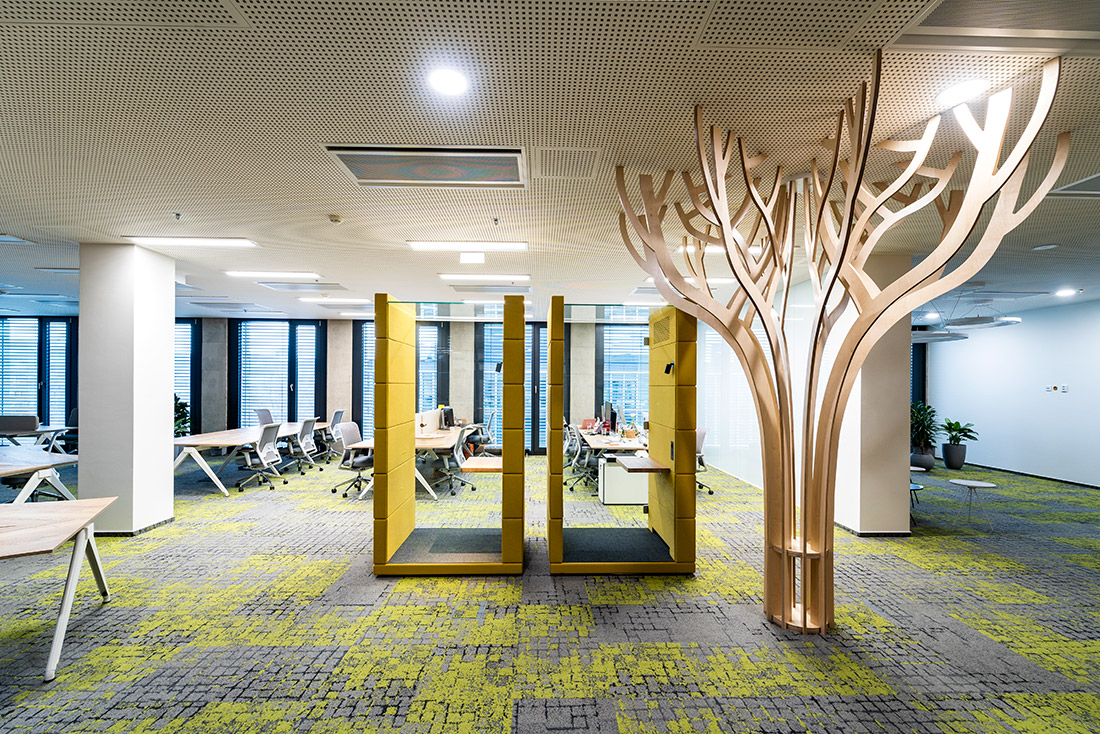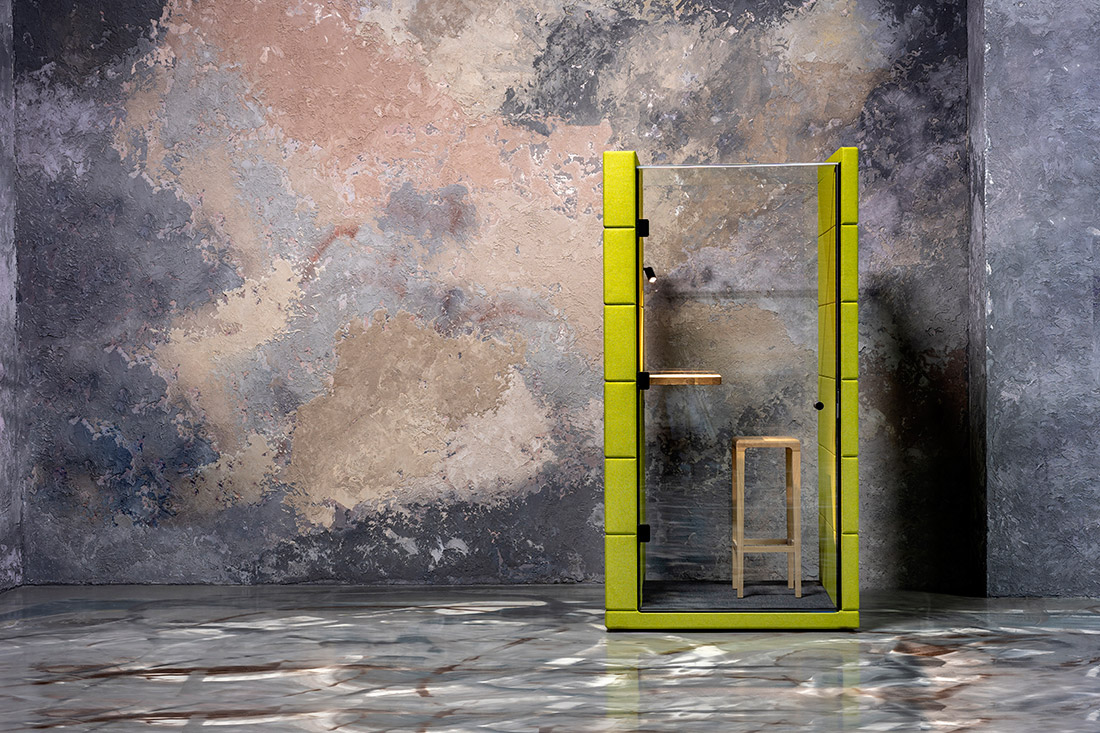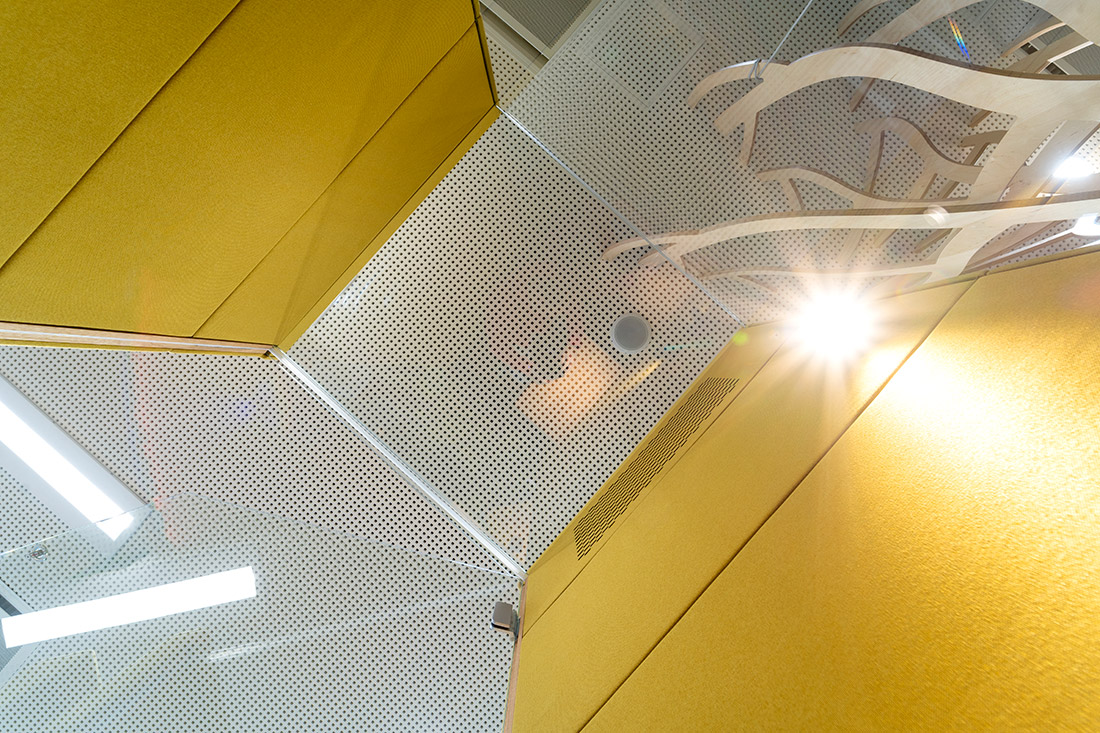 About the design studio:
We, Progres Atelier, are an architectural studio.
Since 2006 we have been working with space, volumes, light, feelings and materials on projects of both small and large scale.
We love it.
We observe, investigate, analyze, contemplate, listen, sketch, discuss, search, model, argue, draw, doubt, rethink, laugh, visualize, consult, sample, are not afraid, calculate, present, print, stamp, negotiate, develop, produce, supervise, lecture, take photographs and ride bikes.
We enjoy work done well.
We believe that respecting unique conditions of each project creates architecture. Powerful, functional, balanced one.
About the  producer:
We like peace and quiet when we work. That's why we started SilentLab, where we create quiet and send it wherever it's needed the most. Thanks to our team of acoustics experts, we enable companies to provide employees with the distraction-free workspaces they need to perform and collaborate at optimal levels.
The iconic MICROOFFICE line represents the pinnacle of our office acoustics expertise. These innovative acoustic workstations combine a signature visual aesthetic with forward-thinking technology and premium components into next-level noise reduction for the workplace.
Our holistic approach to sustainable sound empowers us to create complete acoustic solutions. We can also work with you to devise highly customized solutions precisely tailored to your needs. Visual appeal is as important to us as top-tier performance, which is why all our products combine unique designs with maximum functionality.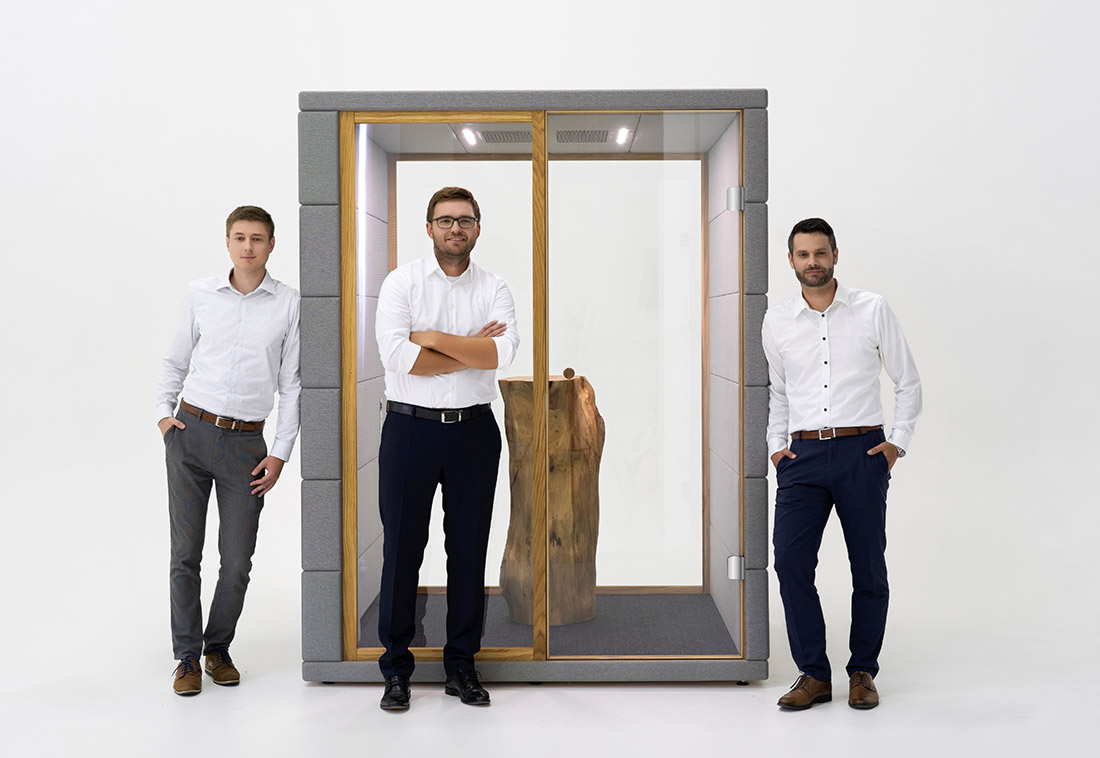 Jan Kaňka, Petr Konečný, Jaroslav Vendl- co-founders of SilentLab
FILE
Design: Progres Atelier
Producer: SilentLab
Photos: SilentLab
Year of production: 2018
Text provided by the authors of the project.