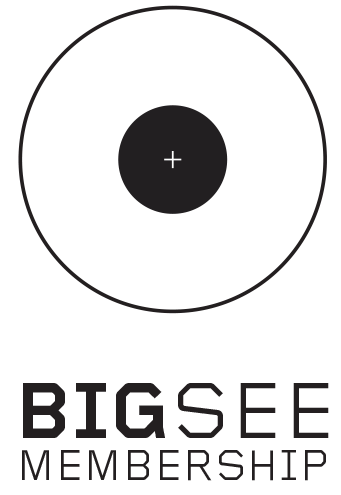 WHY BIG SEE?
BIG SEE platform represents a unique forum and community for discussion and development of the cultural, economic, and political role of Southeast Europe and its impact on the globalized world.
NUMBERS
21 countries
350 million people
55.000 – 65.000 visitors
400 – 500 exhibitors
30.000 – 70.000 readers
1.000+ awarded projects per year
BIG SEE MEMBERSHIP – the new networking platform
The BIG SEE platform recognizes the great production and potential of an array of spheres and sectors, from architecture and design; art, culture, and lifestyle; sports, science, education, and politics; business and commerce; and travel, food, and hospitality.
Together with all its many regional partners, BIG SEE serves as a unique forum discussing and developing SEE's cultural, economic, and political role as well as its significance and impact on the globalized and increasingly fractured world. We support everything that is creative, forward-looking, and full of compelling potential.
We aim to bring architects, designers, manufacturers, companies, and other creative enthusiasts from the SEE region together by offering them a networking platform, where they can exchange their knowledge, ideas, thoughts, and visions.
We believe in the idea that southeast Europe can become a role model for people's joint efforts which can creatively shape their future and master the challenges ahead. It's about time to show the world, and even more so to us, what we are able to achieve if we unite our forces.

MEMBERSHIP ADVANTAGES
MEMBERS' PROFILES
The network forming membership facilitates contacts between members with the help of individual PROFILES of architects, designers, and companies. In order to really feel part of the international network, personal contact with other members and "networkers" is essential.
MEMBER LOGO

A BIG SEE Member may use the member title and the member logo in all communication materials. Member logo is important because it communicates quality and values. It can serve as an opportunity for a member to make a solid impression, whether through sharing it on a website, social media, and most importantly, in the minds of clients.
BIG SEE REPORT
We are adding a complimentary printed copy of the BIG SEE Report ((leading annual review of the creative strength and business potentials of Southeast Europe) to each member. BIG SEE Report covers 1000+ award-winning projects from 19 countries from the SEE region in the fields of architecture, interior design, product, and fashion design as well as creativity in wood and tourism. It also contains a creative barometer – the first creativity assessment tool for the SEE region.
BIG SEE FESTIVALS 
The membership also provides free entrance and networking on BIG SEE events (BIG SEE Architecture & BIG SEE Design Business Festival).
More about festivals planned for 2022 can be found here.
BIG SEE AWARDS
An important part of our evolving community is represented through the BIG SEE Awards competition, by means of which we promote unique and original creative achievements of the region.
Membership provides three complimentary entries per year and allows members to present their own work and have it evaluated. Note, that if an entry wins an award, the applicant is obliged to pay the obligatory promotional package.
BIG SEE Awards application forms for members here.
Joining the BIG SEE Network
Entry to the BIG SEE Membership is possible through a recommendation by the BIG SEE curators' team who are also members of the competition jury. Being recommended does not require any confirmation by the BIG SEE Membership board.
Should companies apply for membership themselves, the BIG SEE membership board will decide whether the application can be approved. In terms of acceptance, the future BIG SEE member has to accept the membership conditions.
Register here to become a member of BIG SEE Network. The annual fee is 300 eur.