Mediterranean Triangle is designed and built by the students from MEF Faculty of Arts and Architecture (FADA) in Antalya for the International Architecture Antalya Biennial. Its unique location overlooking Mediterranean Sea in Karaalioğlu Park makes the temporary installation become a significant part of the panaroma. The timber structure set between two existing trees, provides shadow, seating and a playful environment on public space. Thanks to its parametric form, the daylight moves on the ground throughout the day and creates  various shadows wiping the square.
What makes this project one-of-a-kind?
Though being temporary, it creates a permanent memory and image for both tourists and locals while being a playful environment for inhabitants.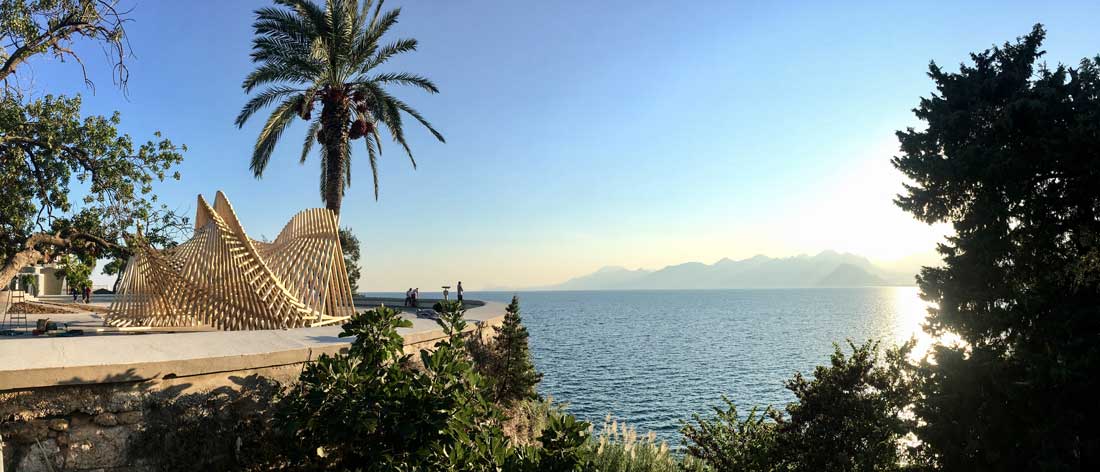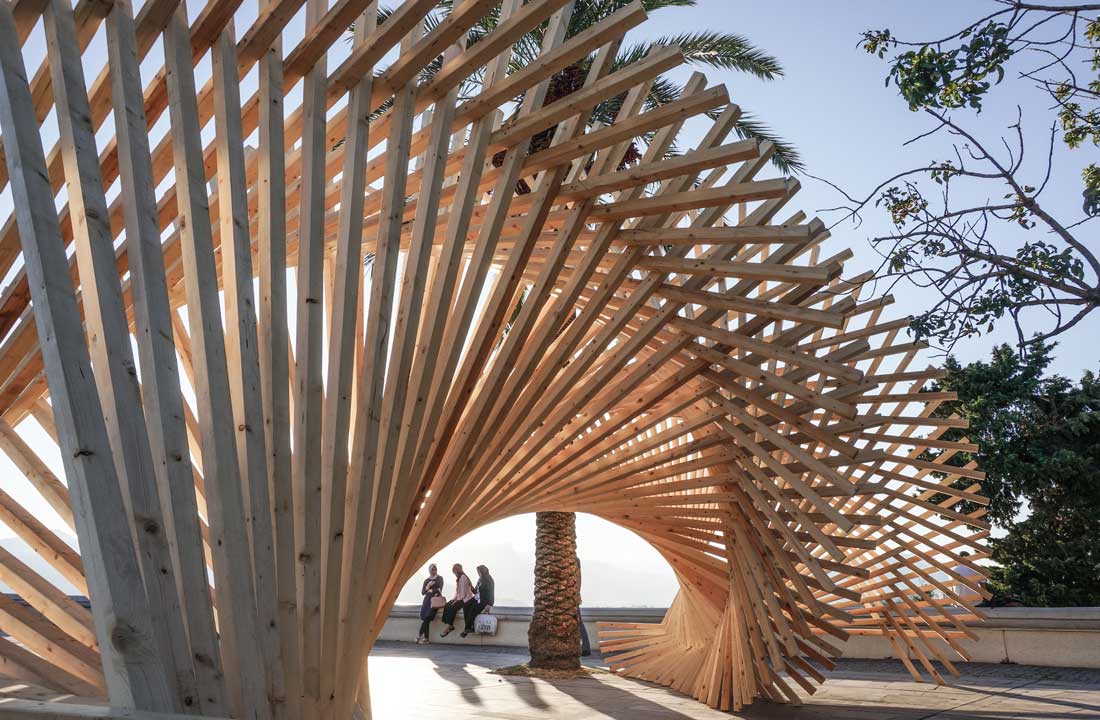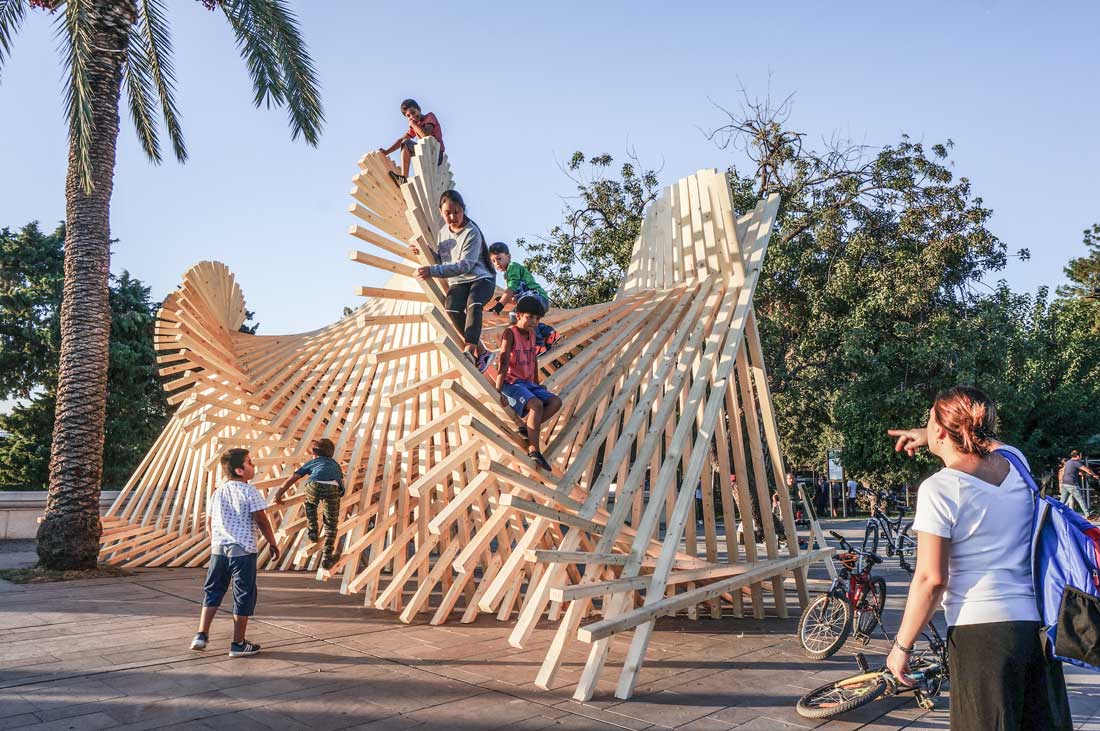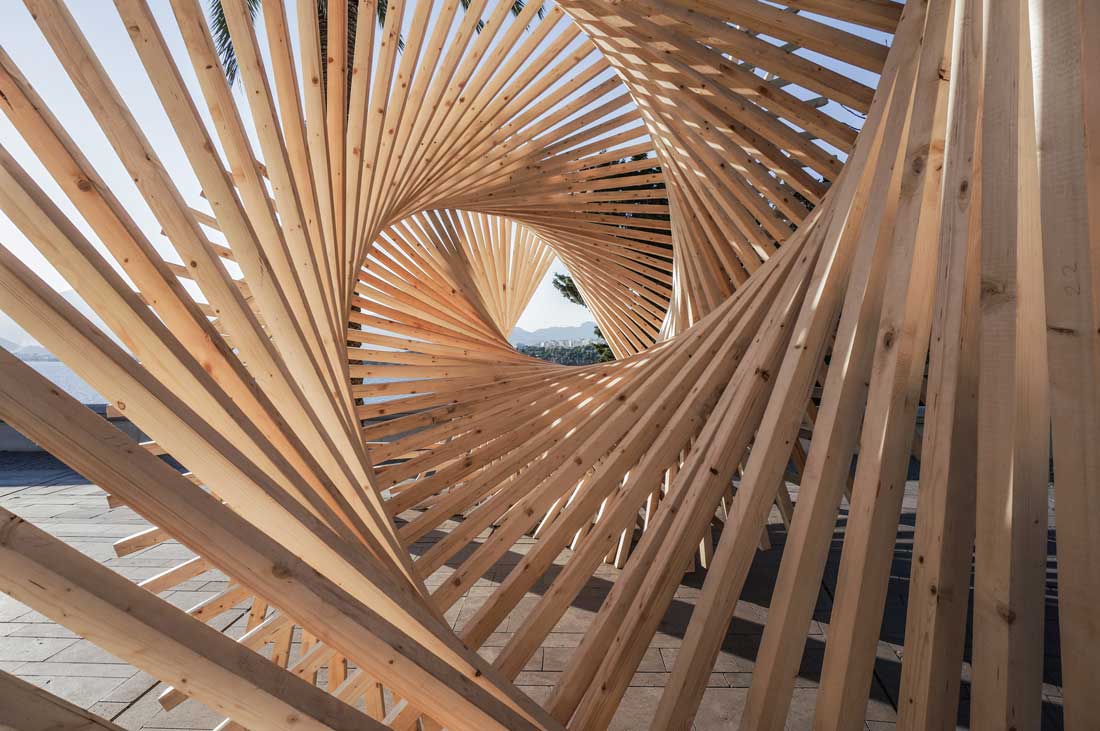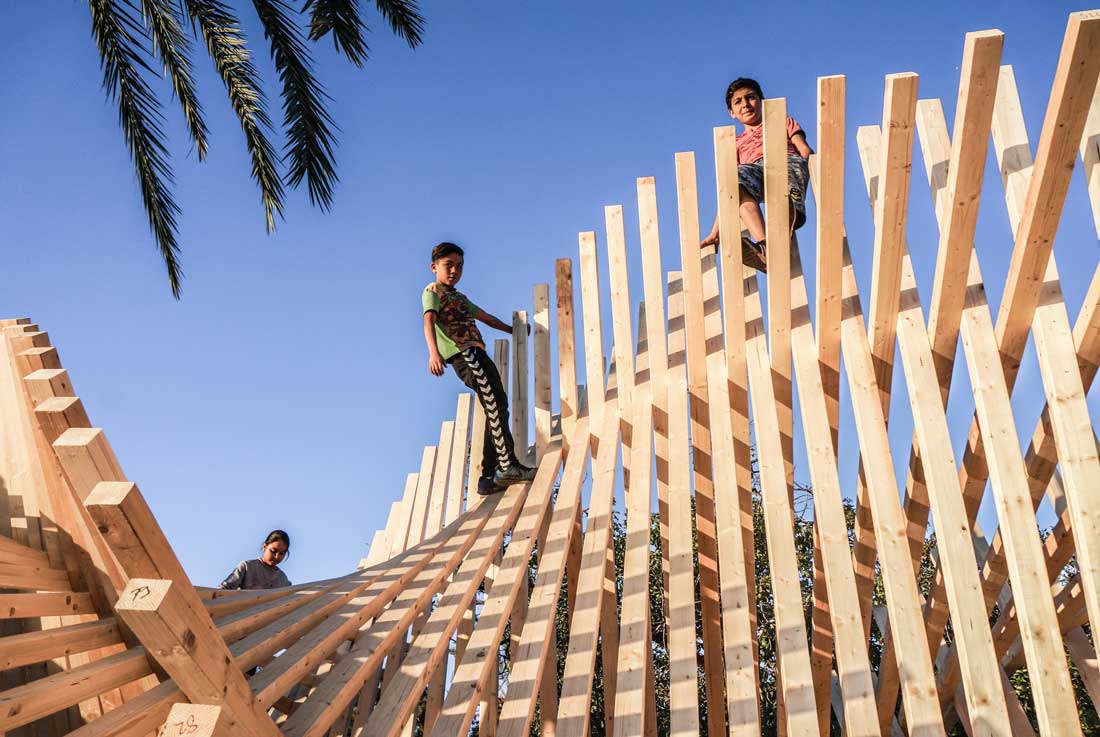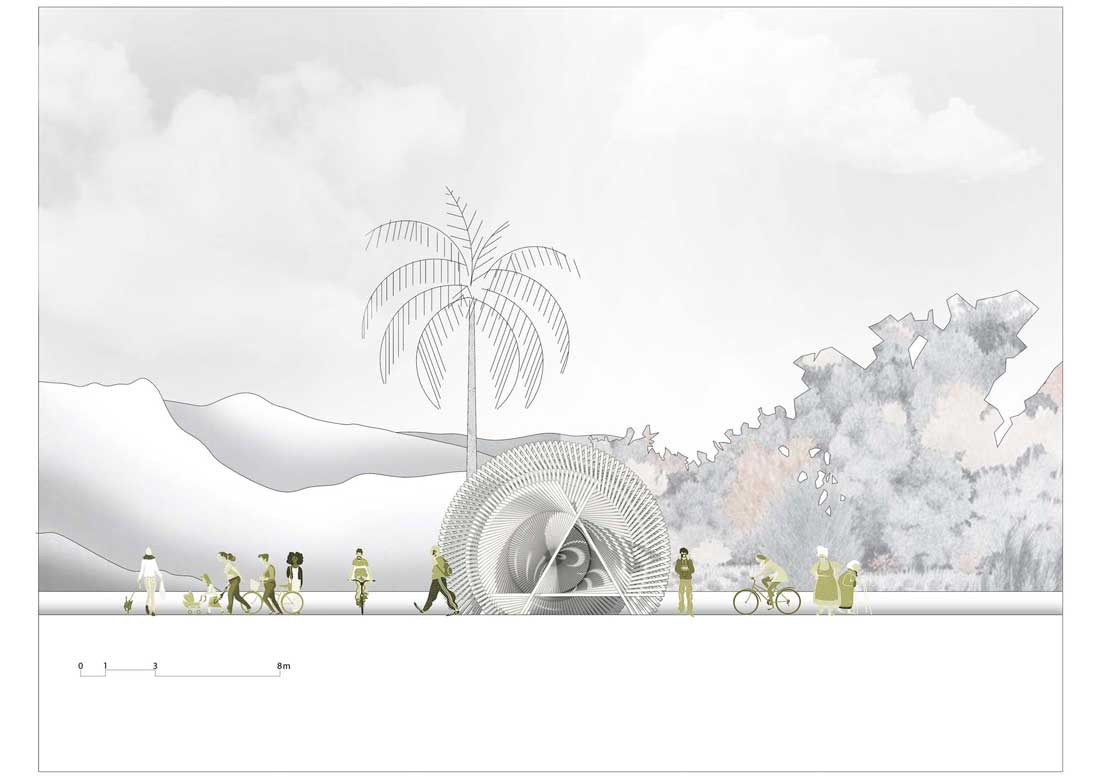 At FADA, we have developed a special program that takes creating and making beyond the boundaries of our studios. Our Design-build-studio is a summer program where our students design and build projects for schools and communities. The 'Bridge of Dreams' that was designed and build during the 2015 program has been published in professional architectural magazines and has also received a number of awards. Building on the success of the bridge, our students continue to design and build various projects in different public areas in Istanbul, Aydın, Antalya, Zonguldak. Our design build program gives our students the experience of not only designing but also building and realizing their ideas. Also, they experience the satisfaction of reaching out and helping people through design.
FILE
Authors: MEF UNIVERSITY FADA DESIGN BUILD STUDIO: SEVINCE BAYRAK, ORAL GOKTAS (TUTORS); ARAS KALKAN, AYBERK ÖZDEMIR, DILŞAD TURNA, EREN HATICE GEDIK, GAMZE ADIGÜZEL, MERVE AKDOĞAN, OSMAN FARUK AKKUM, RÜMEYSA AKSOY, SERPIL KARDAŞ, ŞENGÜL HAS
Client: INTERNATIONAL ARCHITECTURE BIENNIAL ANTALYA
Name of the photographer: Rümeysa Aksoy
Location: ANTALYA, TURKEY
Year of completion: 2017
Total area (m2): 30
Text provided by the authors of the project.