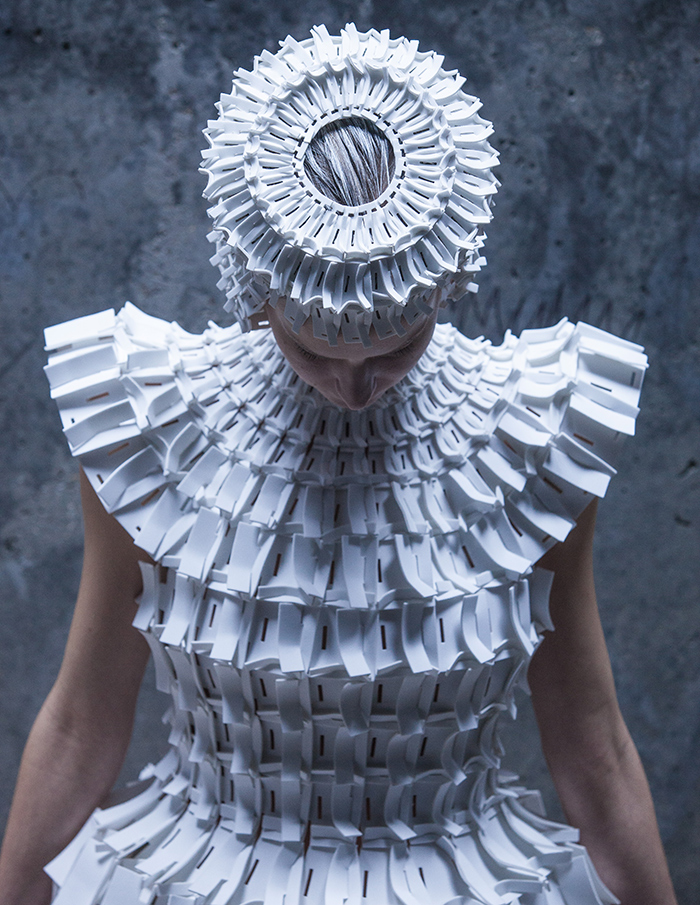 Inspiration: Process is the origin and endpoint for Matija.
Deconstructing romantic silhouettes through technology, he makes resonant forms that are infinitely
variable. Reshaping the fragmented body into a harmonised system of composite facets, he makes the tension
between chaos and order.
Matija Čop is an artist living and working in London. In 2017, he received his MA in Fashion Womenswear from the Royal College of Art. Matija was born in Croatia, spending formative years amidst a war for independence and the
internecine Balkan conflicts of the 1990s. Growing up in tandem with a new country, Matija became acutely aware of the impetus and potential for creating new identities. Yet having lived a history where identity could also generate conflict, he understands the structural prospect of these identities being derived from oppositions and unexpected juxtapositions. Before turning his attention to visual art and fashion design, Matija was a professional sprinter and a student of philosophy. He has always had faith in the uniquely human capacity for change, adaptation, and improvement. The construction of original and meaningful garments represented the culmination of praxis and theory: the cultivation of body and mind.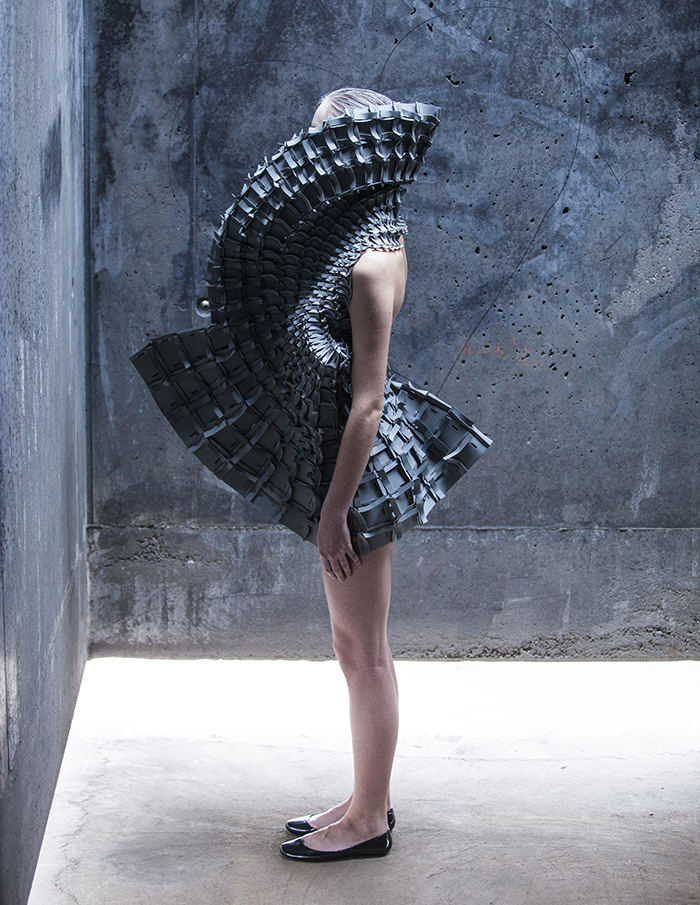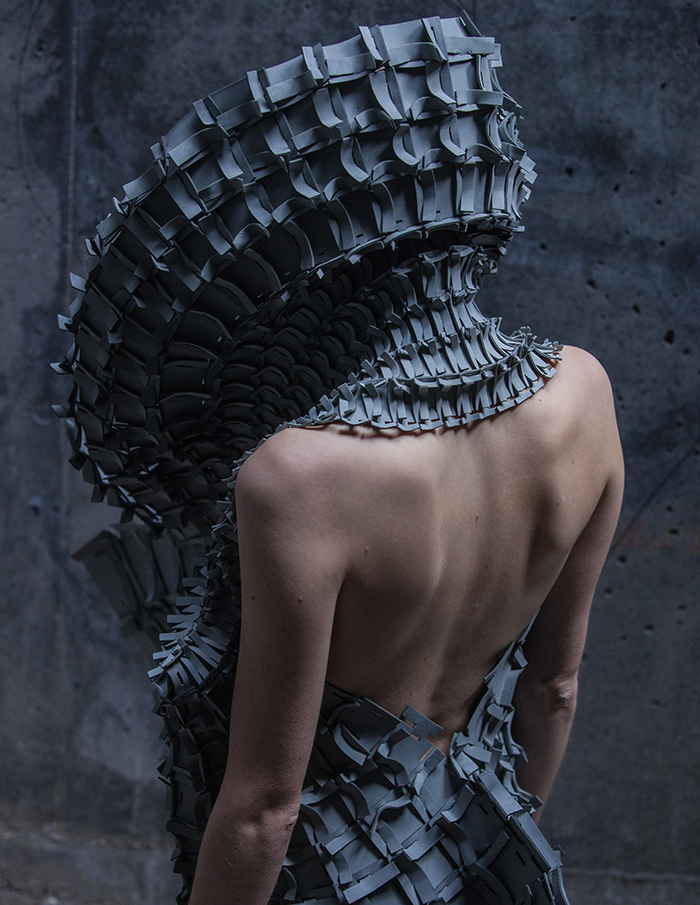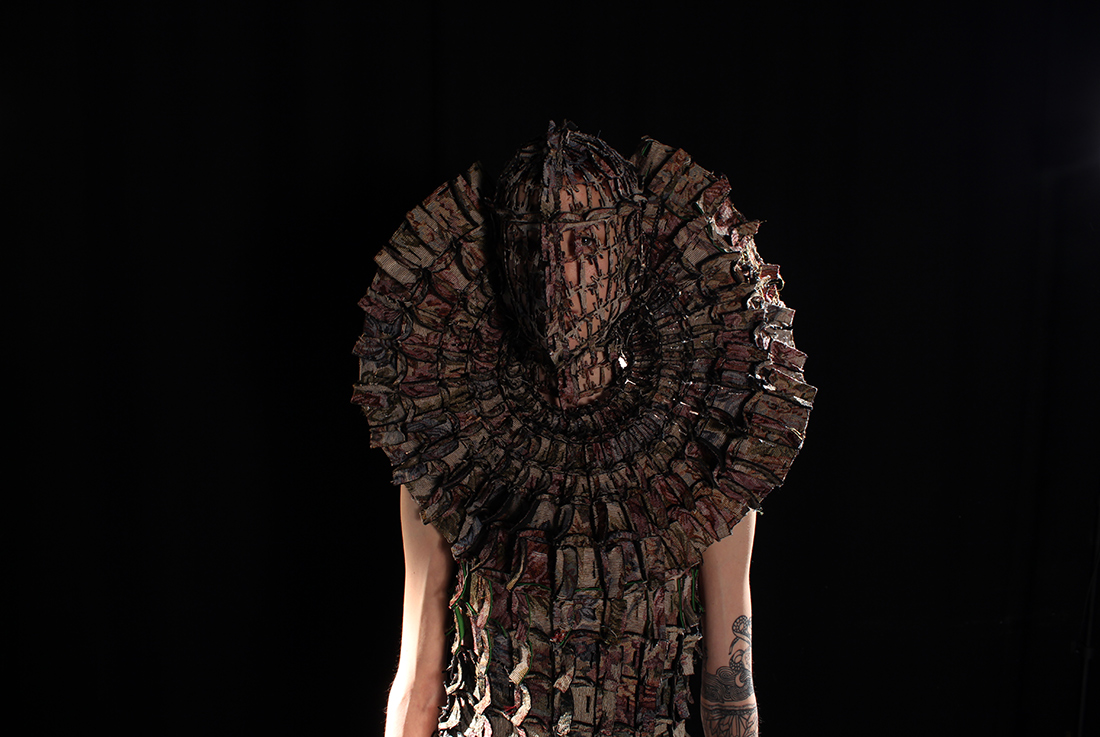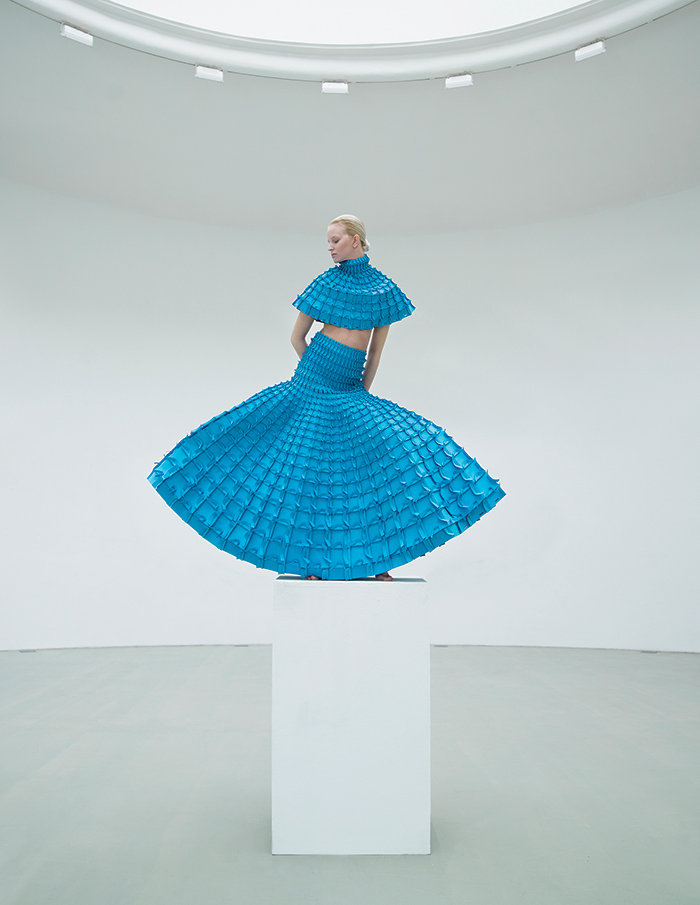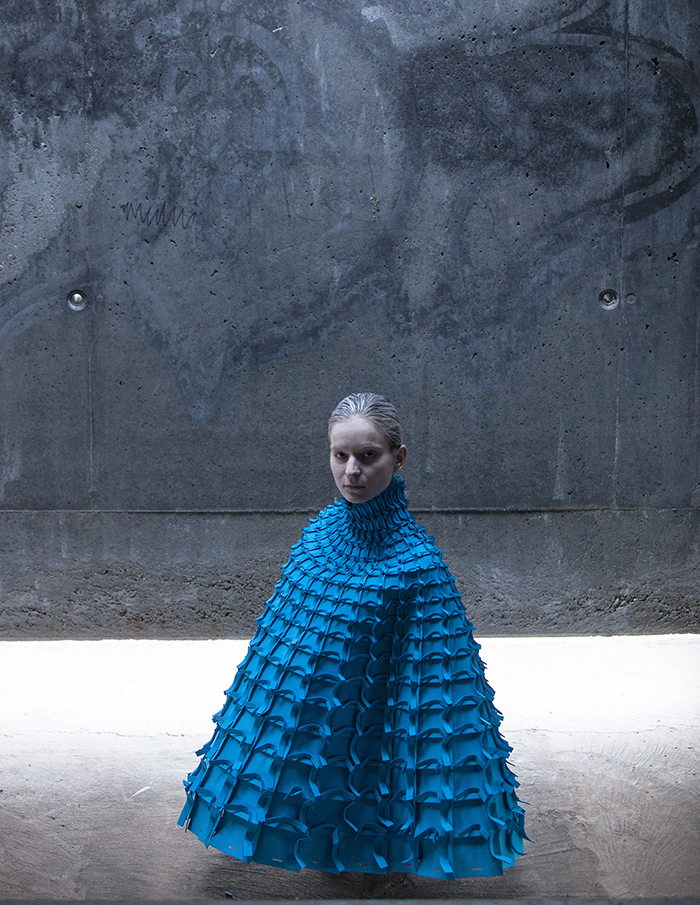 Matija wanted to create garments that drew upon historical types without relying on traditional techniques of construction. He consciously abstained from knitting, sewing, or adhesion to develop an experimental system of fabrication: 3D scans of the body are manipulated using modelling software, transposed into 2D laser-cut patterns, and then rationalised through scripts into shapes that can be interlocked like puzzle pieces. The resultant object is a complex polyhedron without any seams. More significantly, the process that creates it is an entirely original variation of weaving with unlimited possibilities for novel design and new construction. Manually interlocking hundreds of unique laser-cut pieces with techno-couture craftsmanship, he makes ambitious and integrated thought tangible. Matija's work aestheticises curiosity by striving constantly to authenticate the possibility of genuine innovation in contemporary fashion.
Costume design collaborations with Rihanna, Lady Gaga, Solange, Paolo Santo, film The Hunger Games -Mockingjay part 2,… multiple international award winner!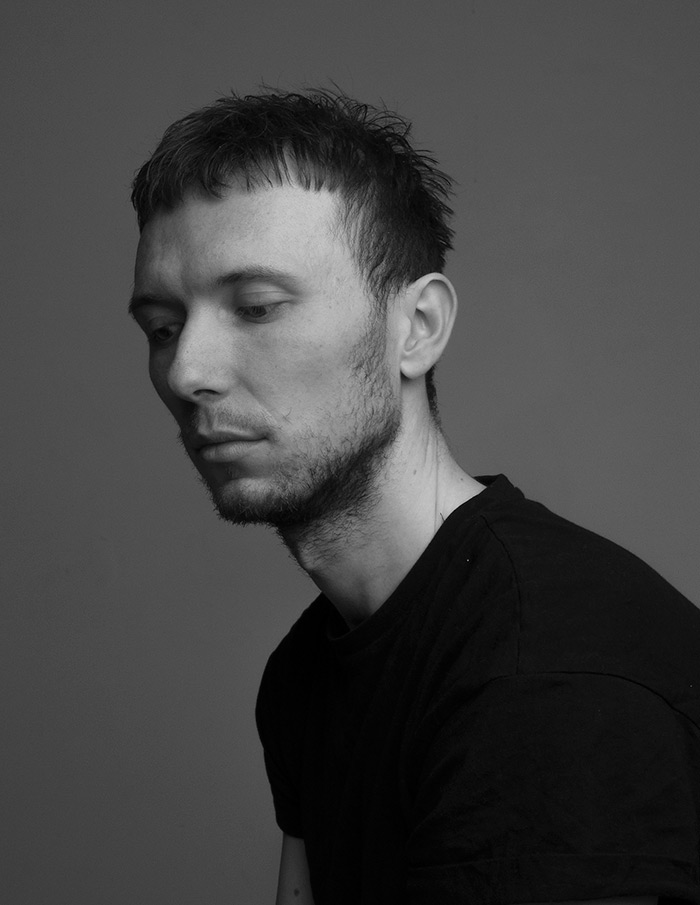 OBJECT 12-1
Brand: Matija Cop
Designer and / or studio: Matija Čop / Matija Cop
Photography: Zvonimir Ferina, Vanja Solin
Materials and techniques:
3D scans of the body are manipulated using modelling software, transposed into 2D
laser-cut patterns, and then rationalized through scripts into shapes that can be interlocked like
puzzle pieces.
Year of production: 2012
Designer's country of origin: CROATIA
Country of brand origin: UNITED KINGDOM