South of Ferrara, on the fertile and meticulously manicured plain of the Po River in Italy, amidst orchards, stands the new Berluti manufacture of luxury shoemaking. The building's concept is derived from a dual logic: to make part of the site's industrial, technical and infrastructural semiology disappear, and to endow the envelope with a vibrant and kinetic presence in order to diminish its mass. No technical protusion nor machinery are visible from outside, despite the important need for ventilation/ extraction as well as the need for anti-seismic reinforcement due to the important seismic risks of the area. This workshop is not a factory, but rather a genuine manufacture. The intelligence of hands and the transmission of gestures are echoed in the care taken with the details of the building's construction.
The brand identity has been contextualized and transcribed in the architecture: wood is the dominant material of the building whose façades will develop a patina over time. Variable sections, the battens in untreated red cedar are rhythmically repeated across the lateral façades, which rise up from the ground to form a sun breaker, broadly opening up the workshop to the landscape of the plain. On the contrary, the main façade is smooth with an alternation of glazed panels and openable wooden panels (untreated red cedar) that liven up the facade and o er natural ventilation. Grandiose, with its grid of interlocking beams in resinous woods, projecting woven shadows like gigantic laces into the
heart of the nave, the agora connects and distributes all the spaces, and brings all crafts, skills and know-how together at the heart of the manufacture. Great attention was paid in sustainability, quality, comfort of workspaces, particularly with generalization of natural ventilation and lighting, strong inertia of the envelope, use of natural materials, compactness of construction, photovoltaic panels and control of energy consumption (-27% below national levels).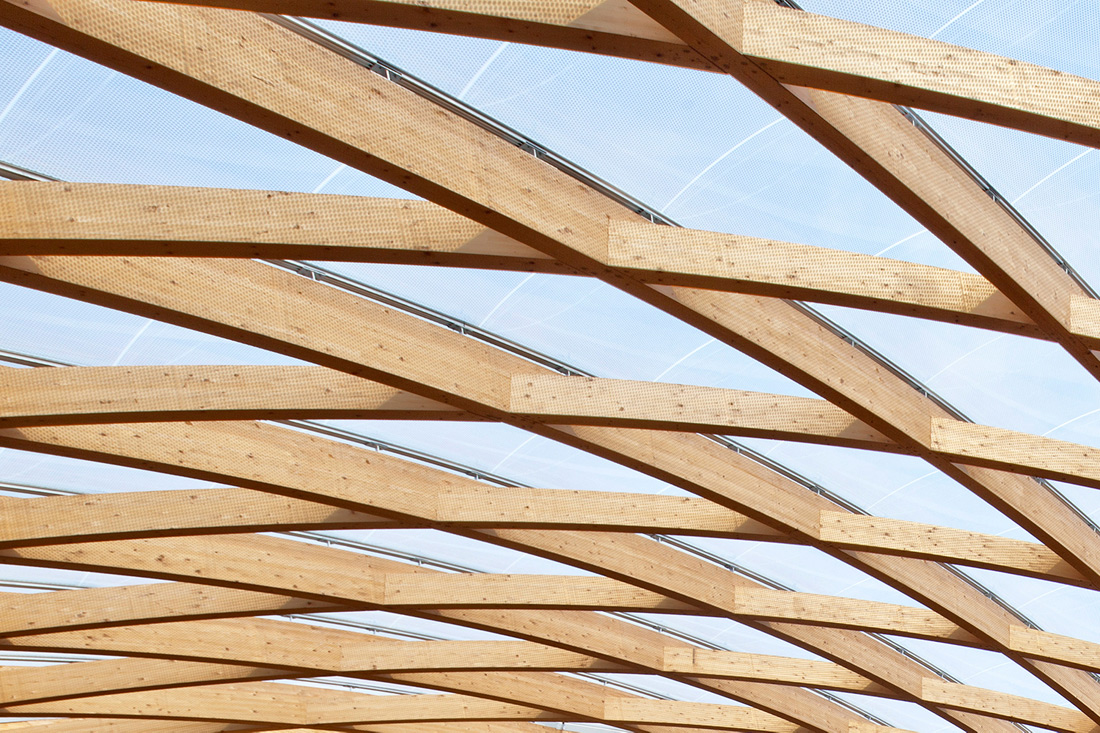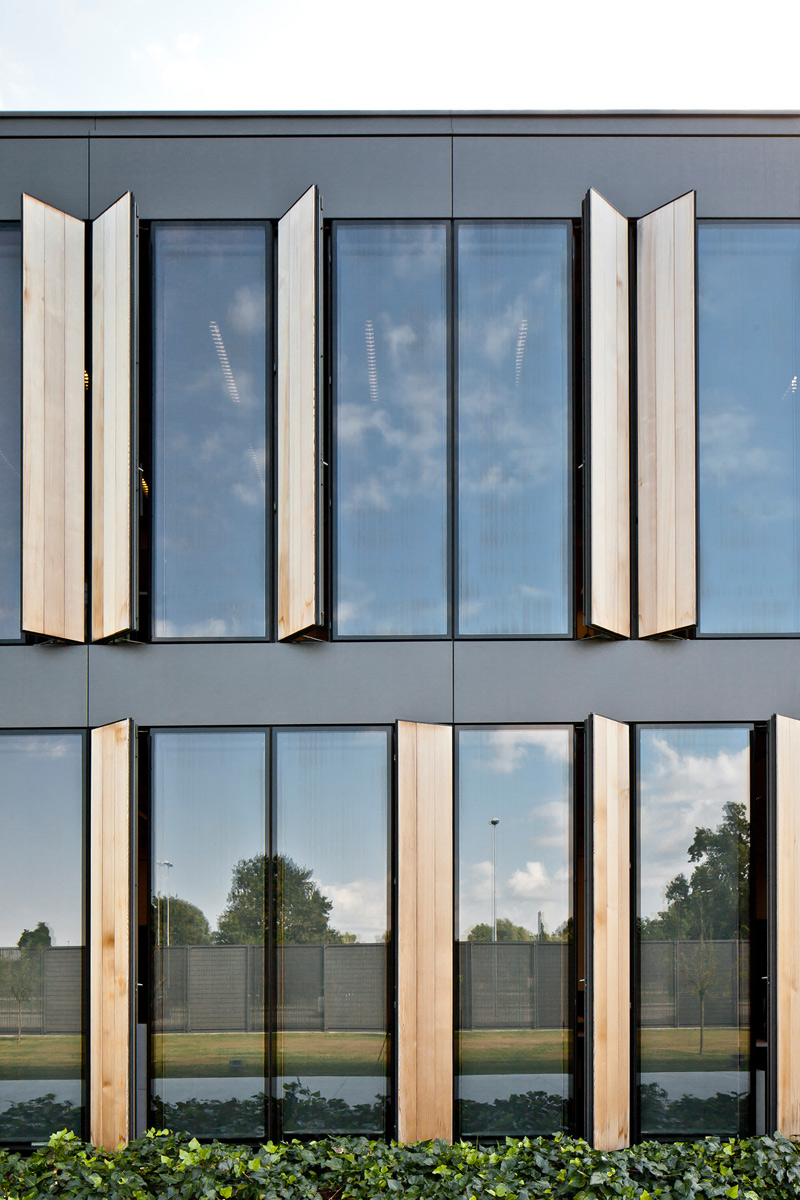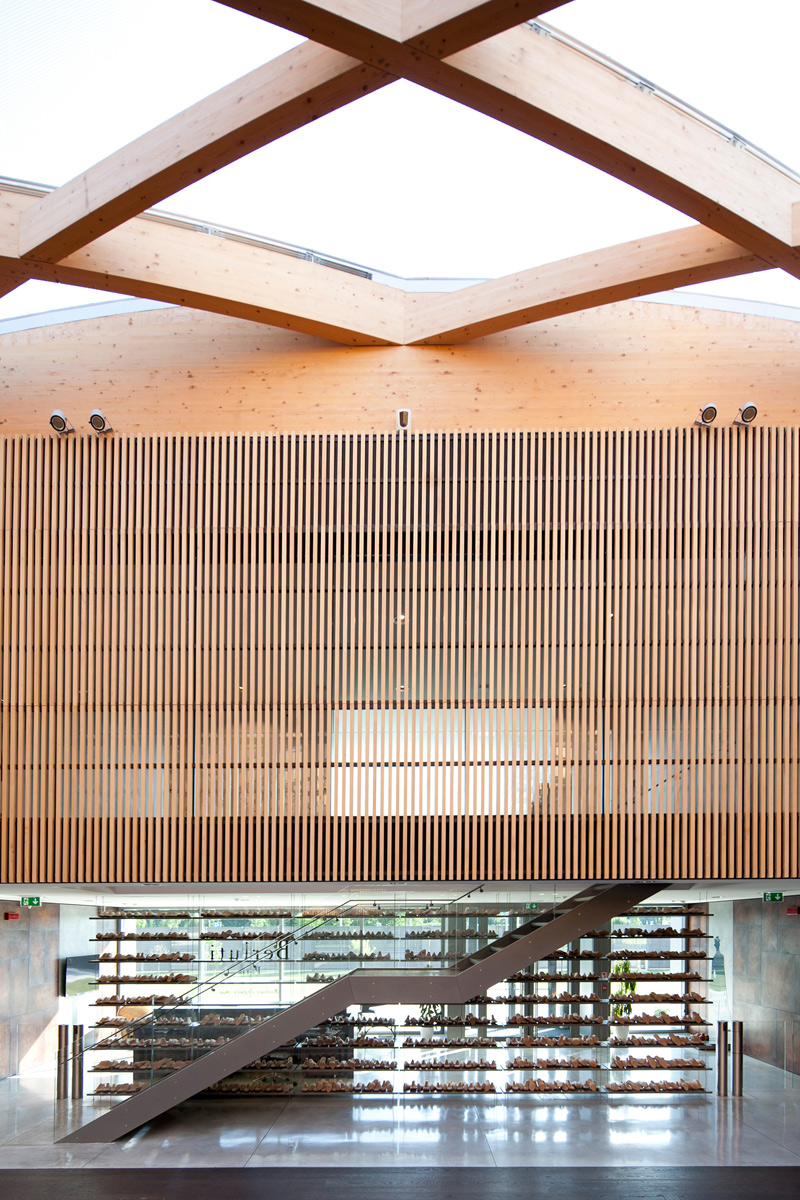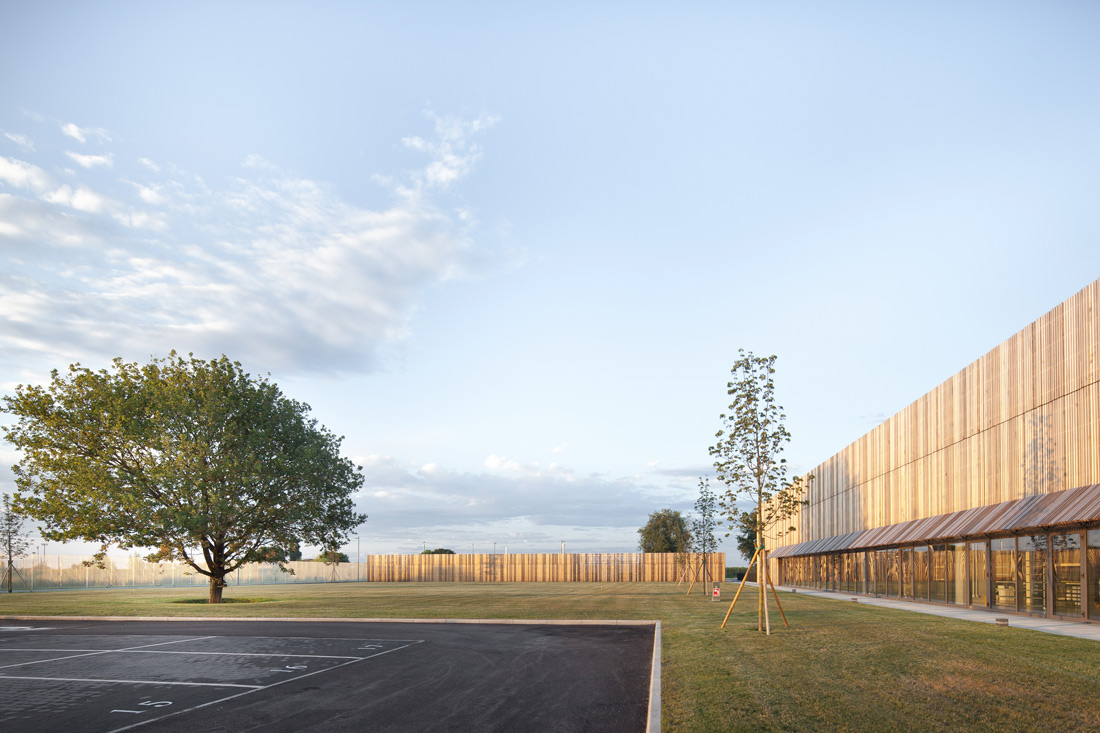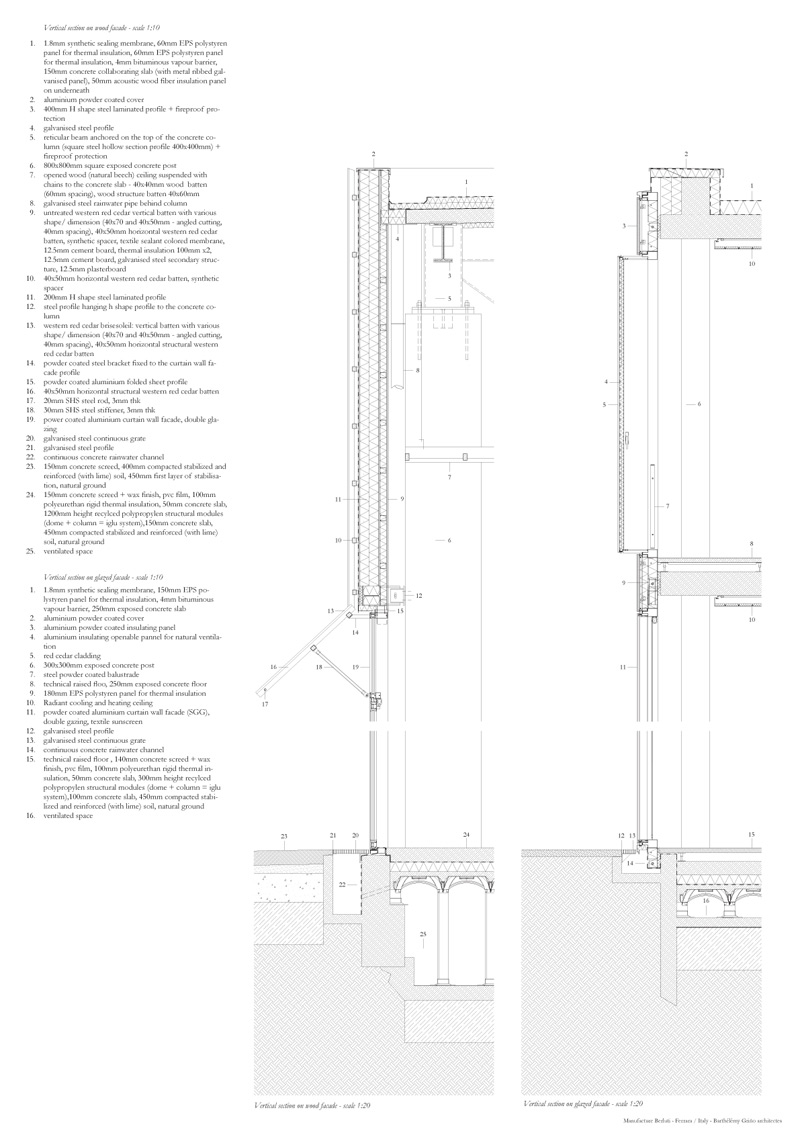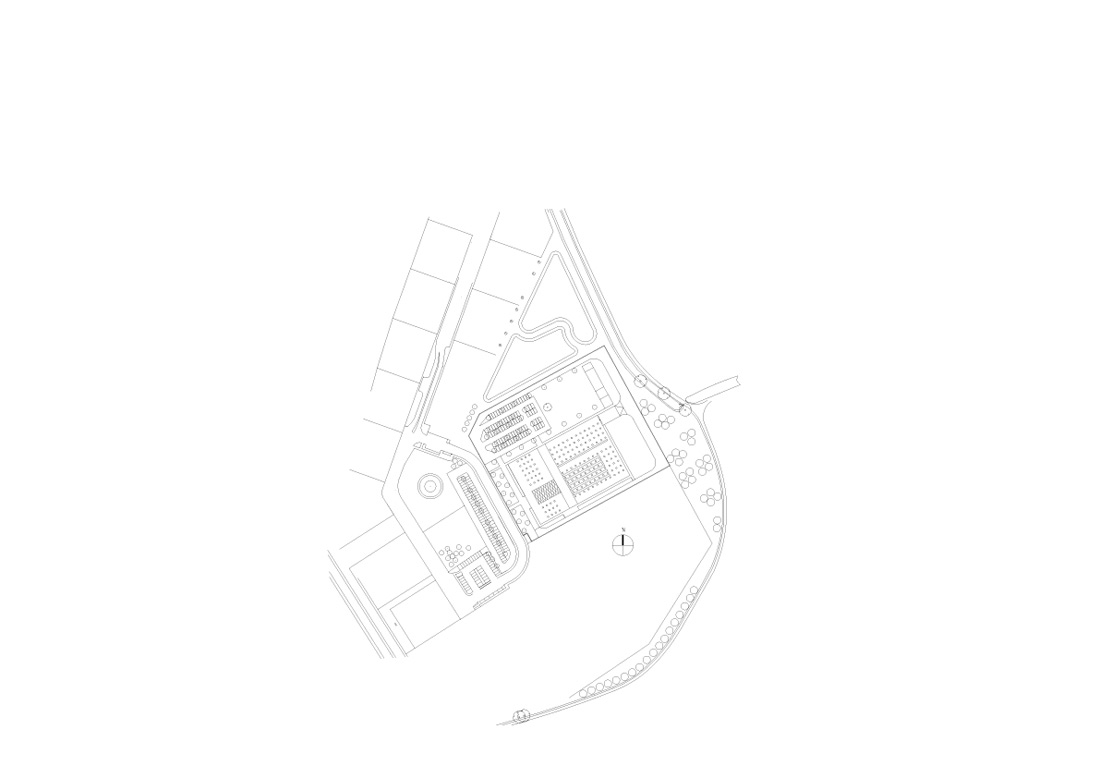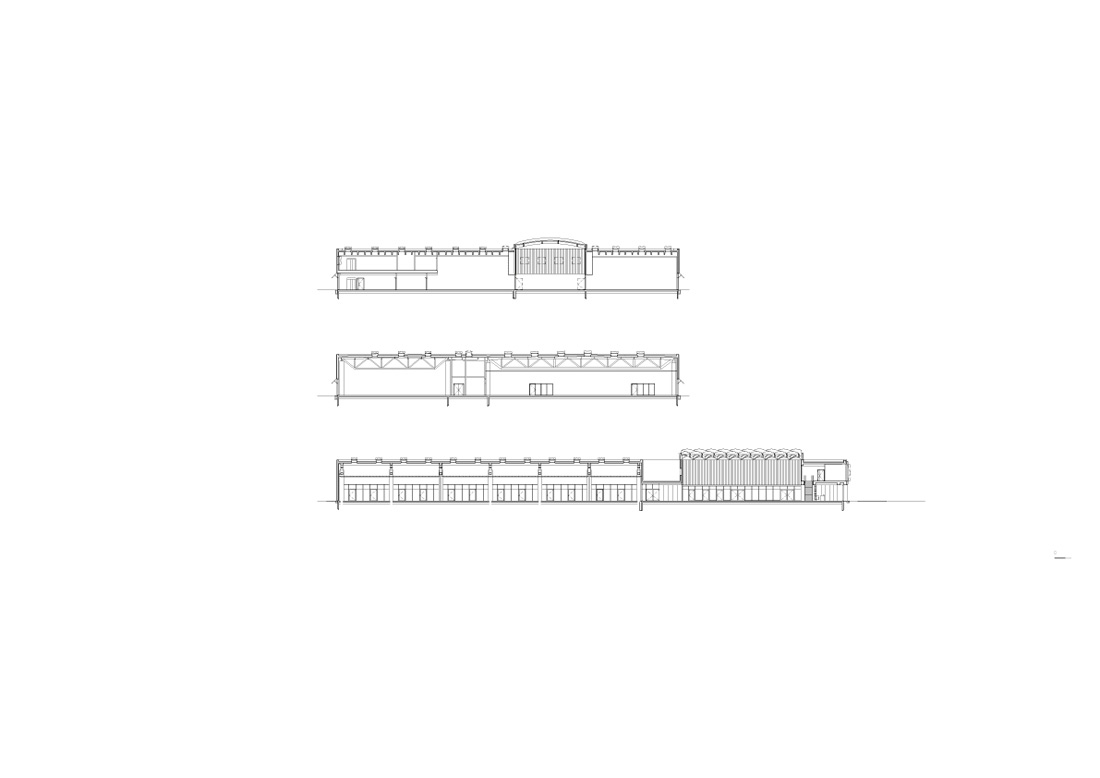 Credits
Architecture
Barthélémy Griño, Ludovic Masson
Client
LVMH
Year of completion
2016
Location
Ferrara, Italy
Total area
7.890 m2
Site area
20.000 m2
Photos
Arnaud Schelstraete
Project Partners
Main contractor
Carron Cav. Angelo S.p.a., San Zenone degli Ezzelini
Other contractors
Carron Cav. Angelo S.p.a., VEGA SYSTEMS S.r.l., Toninato impianti s.r.l., Marighelli s.r.l., Abscisse signalétique, Silvera Kleber EDC SRL – Sede Legale
Related posts
Powered by