Lucky Lounge
Lucky has grown even more comfy with the new lounge version. The accentuated horizontal and vertical forms of its sibling are retained along with its generous and spacious proportions.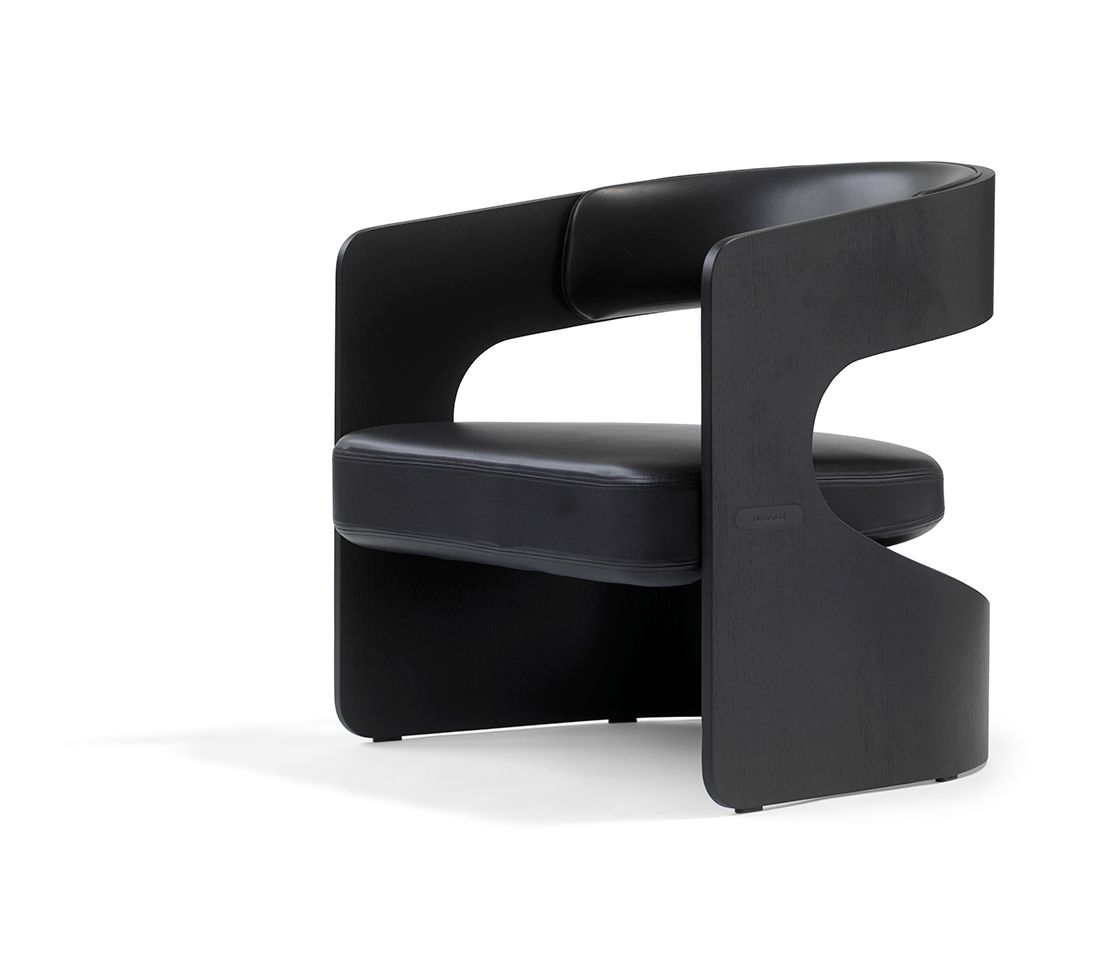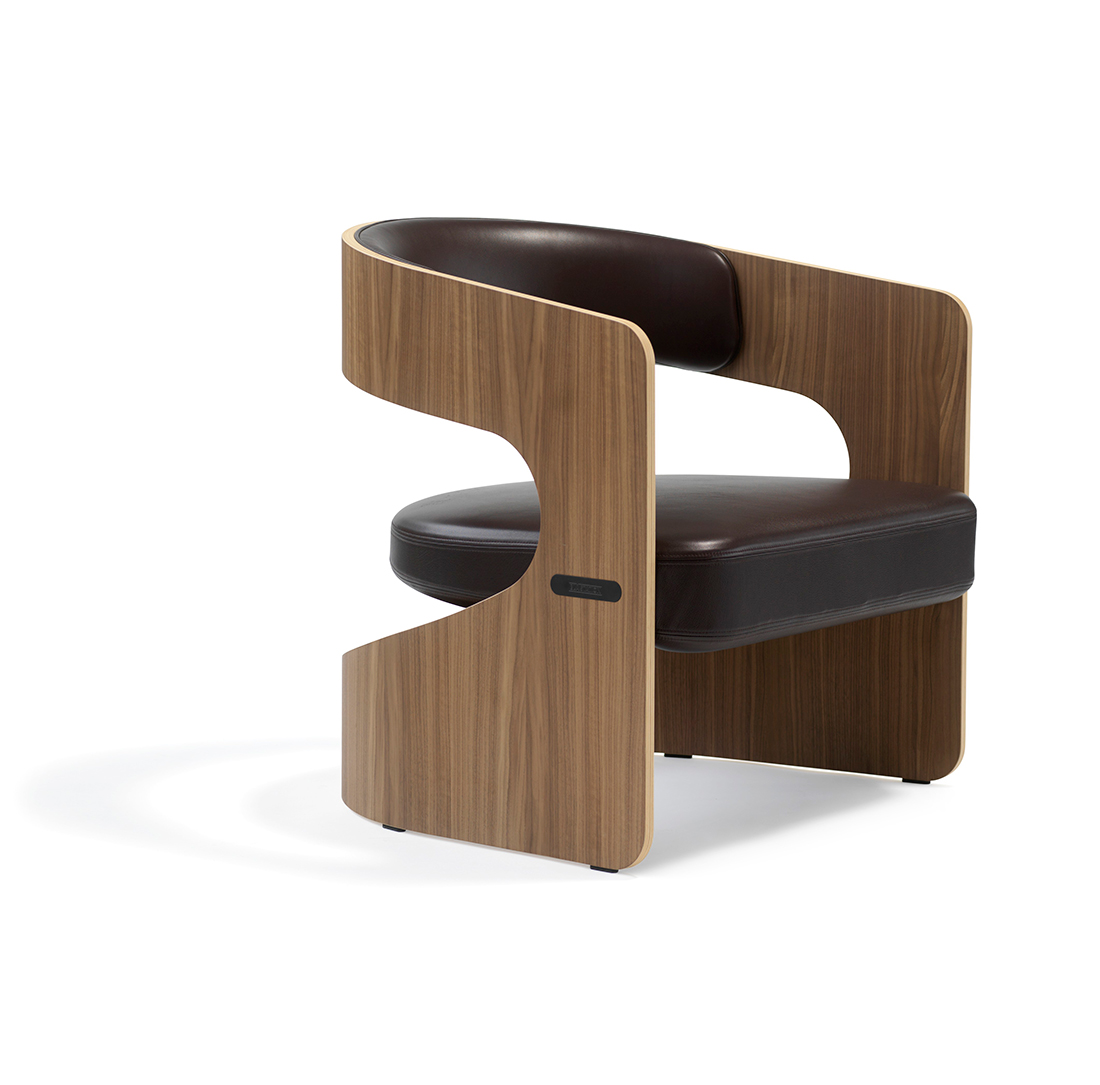 OBVIOUS UNUSUAL FAMILIAR
'The original Lucky had a certain relaxed feeling about it,' says Luka Stepan, 'we felt it could also work in a more causal environment, not only next to a dining table.' The original as well as the lounge version is made in traditional materials: oak plywood, upholstered backrest, and a seat covered in leather or textiles. The sturdy yet flexible chair offers a calculated balance of proportions with a both open and closed character. 'We have upgraded Lucky thoroughly with a fully padded seat, contoured backrest, and a more laidback geometry,' adds Luka Stepan. Generously evident in all its simplicity, the monochrome colour scheme underlines the stringent and classical expression, which all together offers an almost ritual seating experience.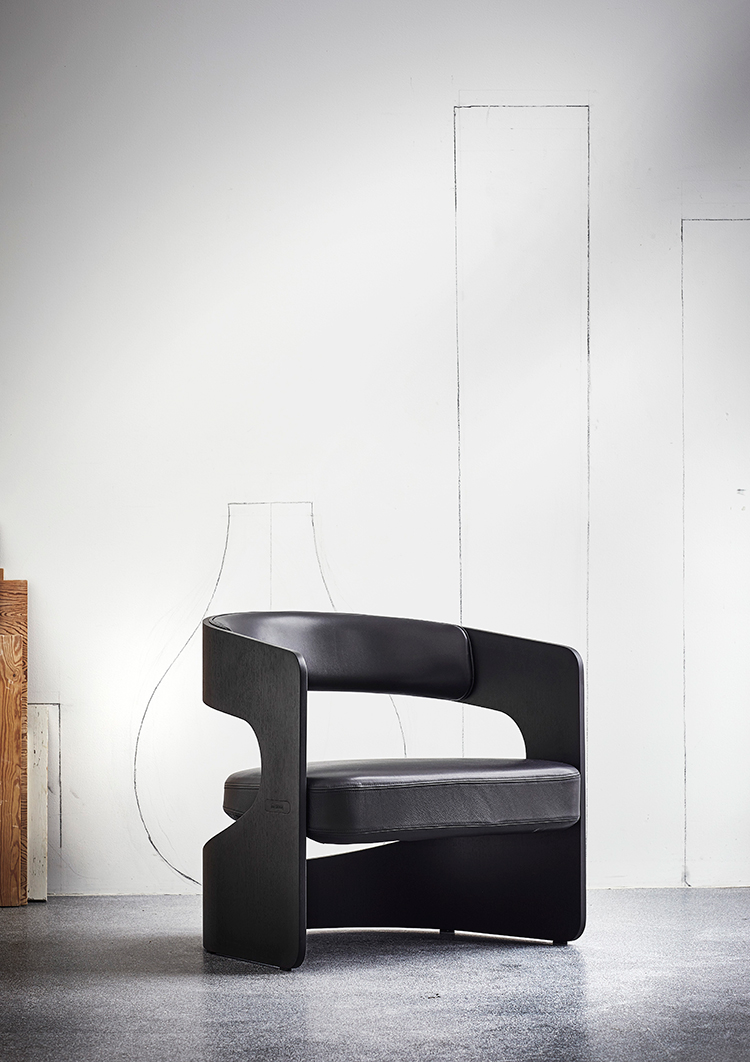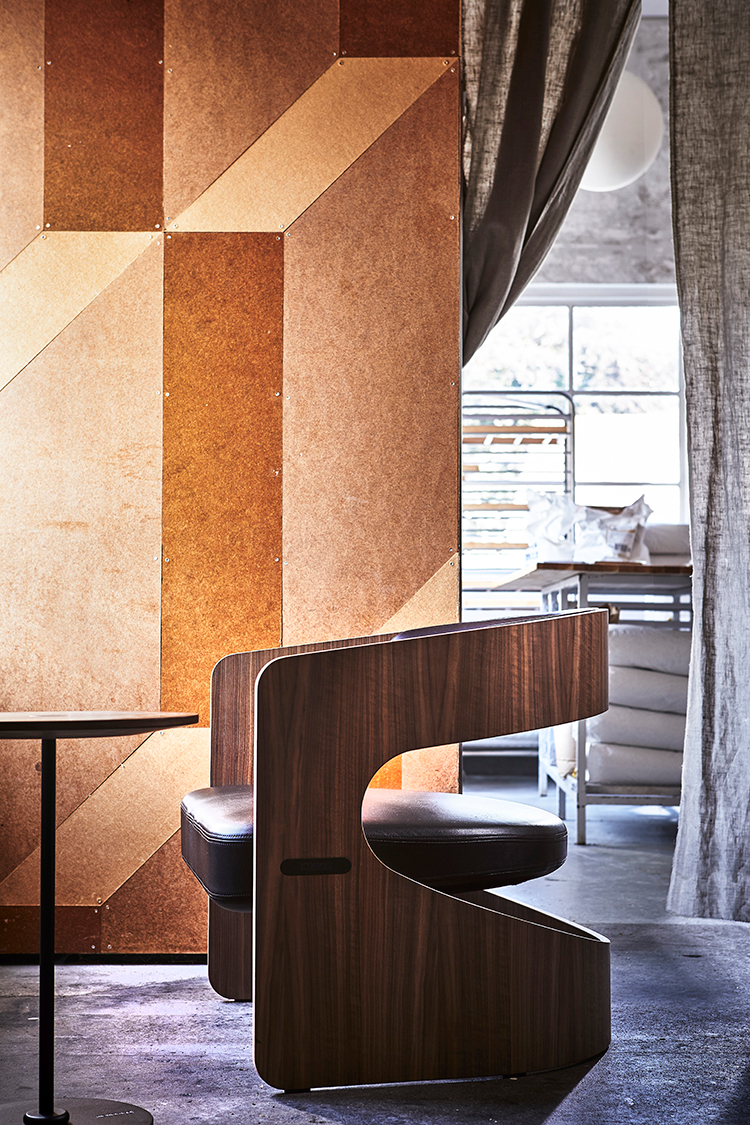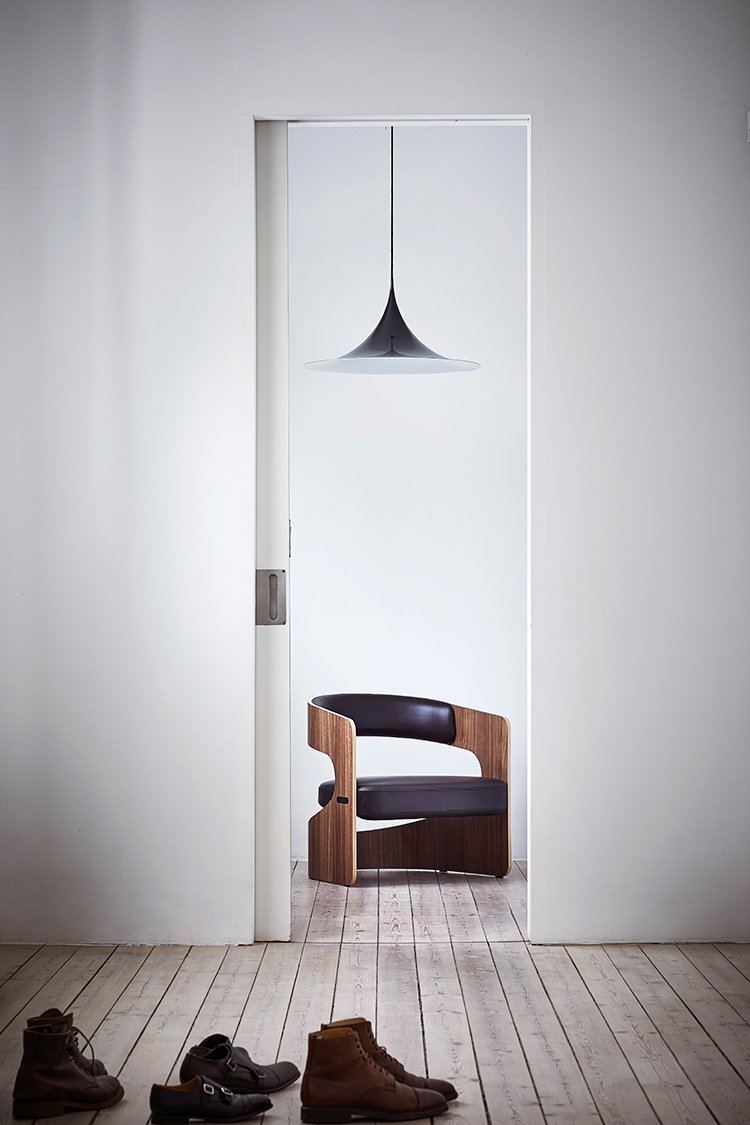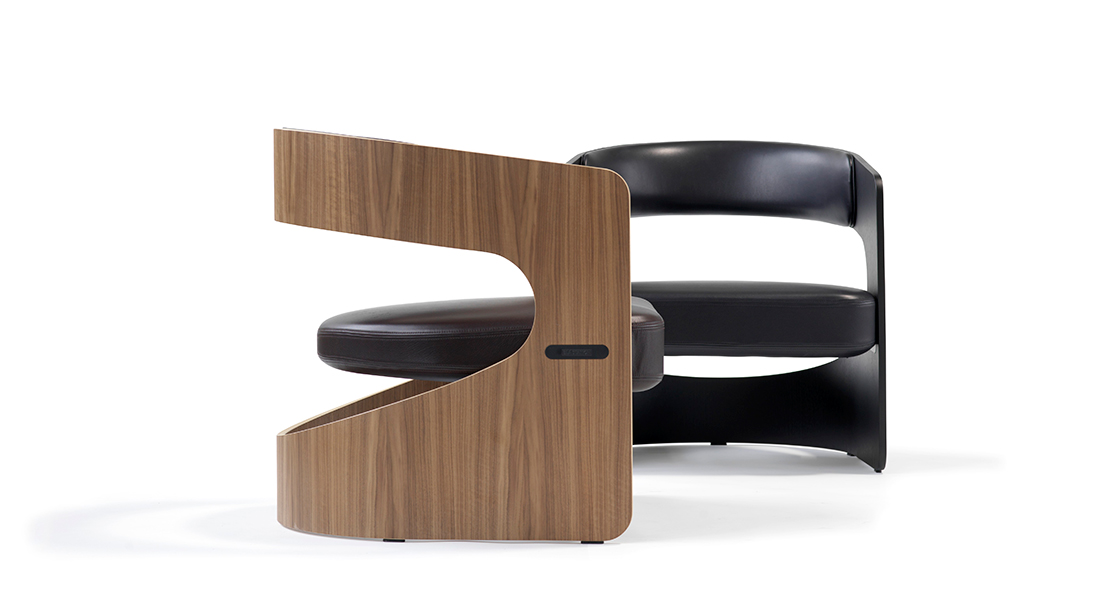 About the designer:
Luka Stepan continued his studies at the Royal College of Art in London, after graduating from the Academy of Fine Arts and Design in Ljubljana.
He received guidance from Professor Ron Arad at the RCA, and worked as a freelance designer in the UK for several renowned London studios – among them Tangerine – and Luka is now based in Ljubljana with his own design studio. 'Why am I making yet another chair? Yes, that's a good question! There are really way too many chairs in the world, and lots of them are really bad since they don't last long, not even culturally. Lucky is made without any compromises or short-cuts, and while it's not a cheap chair, it's actually an investment because you can count on using it for a long time.'
As a designer, I appreciate restrictions regardless of whether they are related to with artistic expression, marketing issues, sociological concerns etc. It is these restrictions that make you bound to find successful solutions.'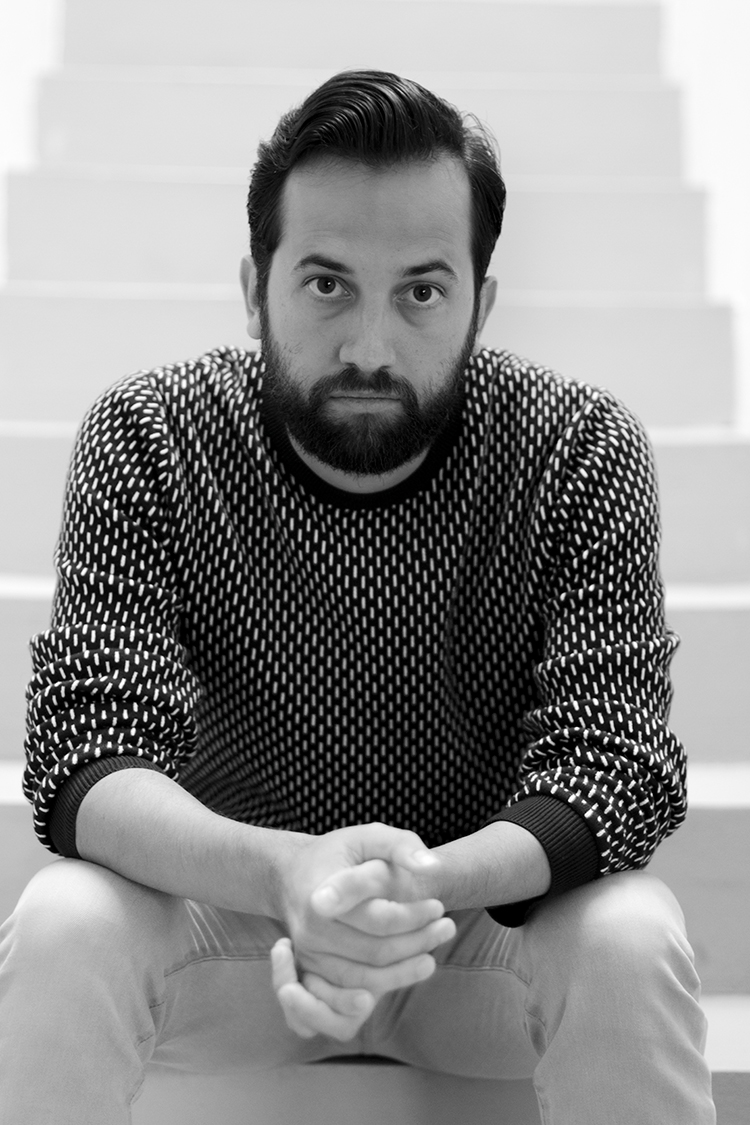 About the producer:
Blå Station was born from a designer's desire to put into production furniture which he himself liked and which, to his mind, deserved a place in the market.
Blå Station is a family business. We are located in what used to be a sewing factory in Åhus, on the southeast coast of Sweden where the ocean is just as restless as we are.
We are driven by a desire to put into production furniture that we like and which – to our minds – deserves a place in the market. Curiosity is our fuel, as we keep searching, not for the already known and established, but for the unexpected, yet-to-be discovered.
At Blå Station, we´ve taken a stand and made our choices based on emotions and our consciences. To meet today´s demands and desires, we belive it is necessary to have and open and innovative mind, a child´s curiosity as well as a heart that rejects shortcuts and apathy.
FILE
Designer: Luka Stepan
Producer: Blå Station AB (Sweden)
Country: Slovenia
Year of production: 2018
Photos: Erik Karlsson (sole product), Oskar Falck (product in interior)
Text provided by the authors of the project.