The building of the former post office in Kranj was bought and renovated by the City of Kranj and transformed into Kovačnica – business incubator Kranj. The goal is to help young entrepreneurs to overcome the initial difficulties in establishing, organizing and developing a business up to the stage when they can handle the business themselves. In the basement, mainly workshops are held, such as Maker Space, Maker Office, AV/VR lab, the rest of the spaceis made of toilets and storage rooms. On the ground floor, there is a lobby with a reception and gallery, a lecture hall, a kitchen, offices and an outdoor atrium for socializing with comfortable white chairs. An additional entrance was built from the atrium, which is connected to an elevator for disabled people. On the 1st and 2nd floors there are smaller and larger offices with a view of the Kokra river canyon (the second deepest urban canyon in Europe) and the Alps, meeting rooms and an open common space for socializing. Both floors also have a small kitchen and toilet facilities. The interior was completely renovated, the facade was just repainted. The interior furnishings are partly custom made, partly from Ikea. The chairs, beatnik, chat loop are made from recycled materials (felt and bottles) – Kranj won European destination of excellence title in 2023 and it follows sustainable practices in many aspects. Bright colours dominate in the equipment on both floors. The entire renovation of the building was co-financed by the Republic of Slovenia and the European Union from the European Fund for Regional Development.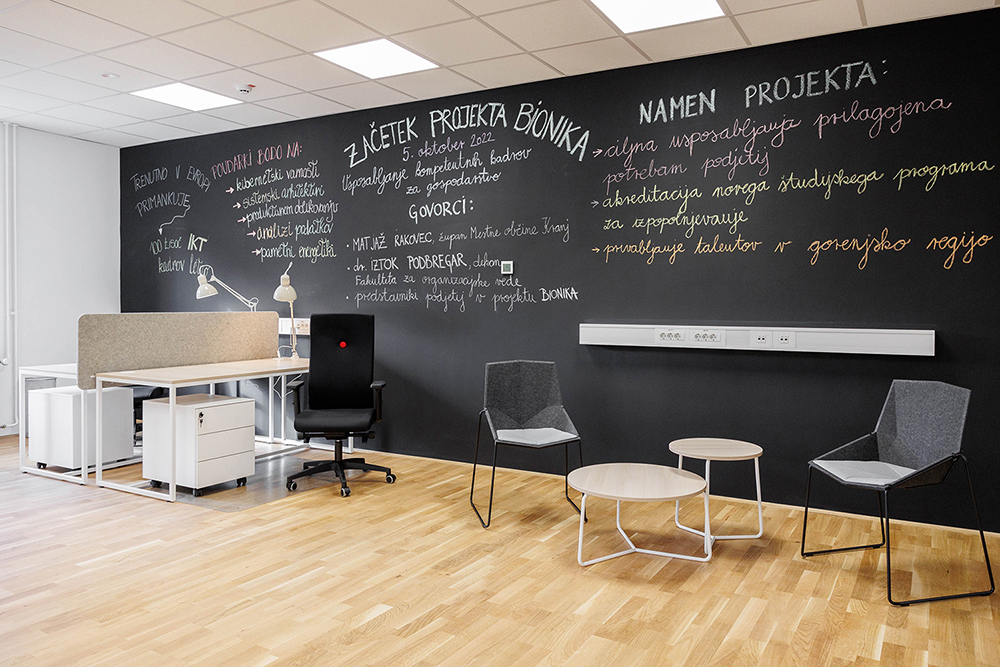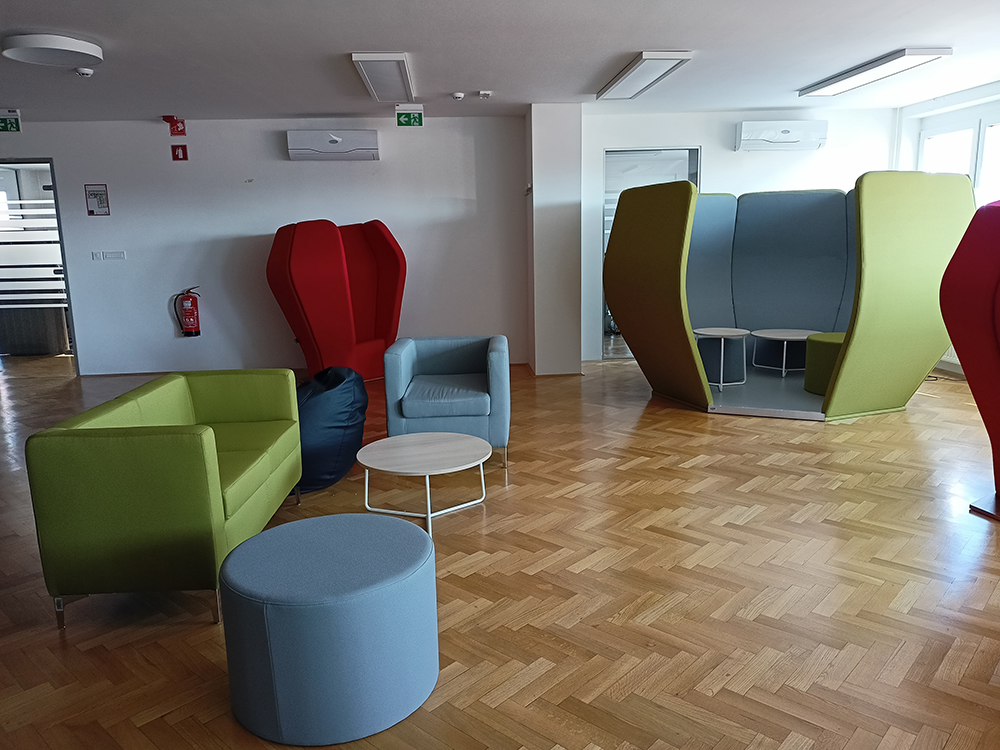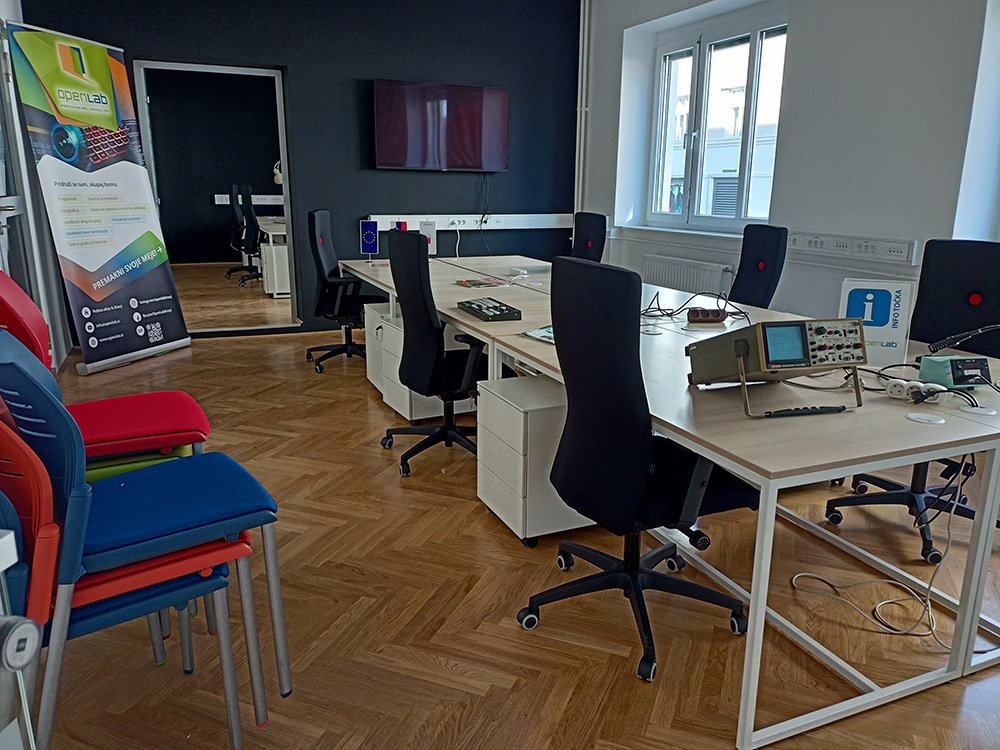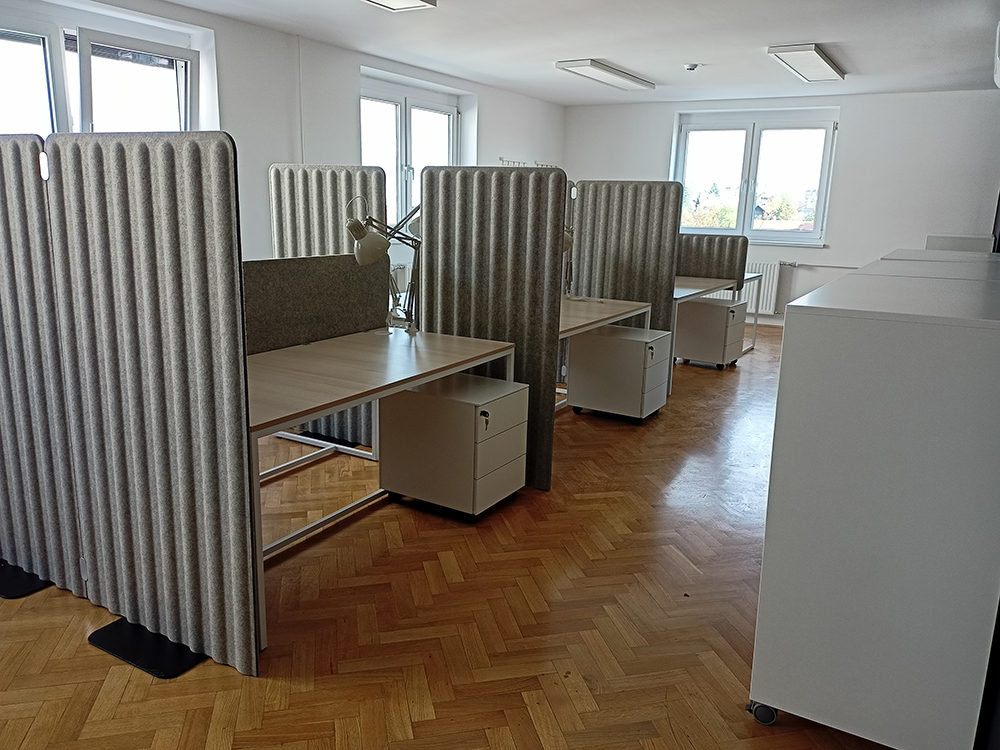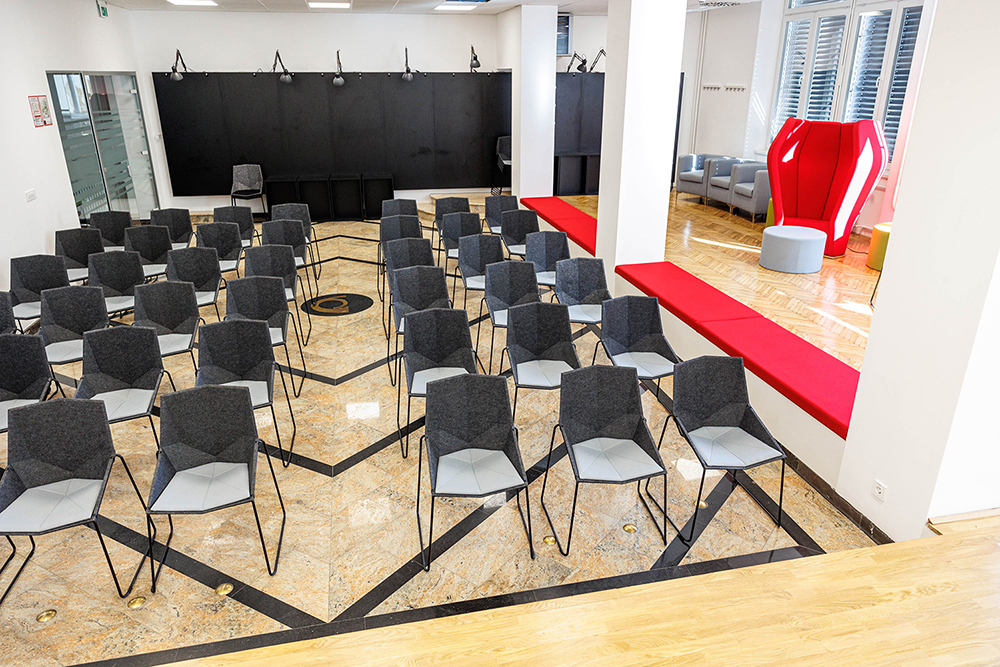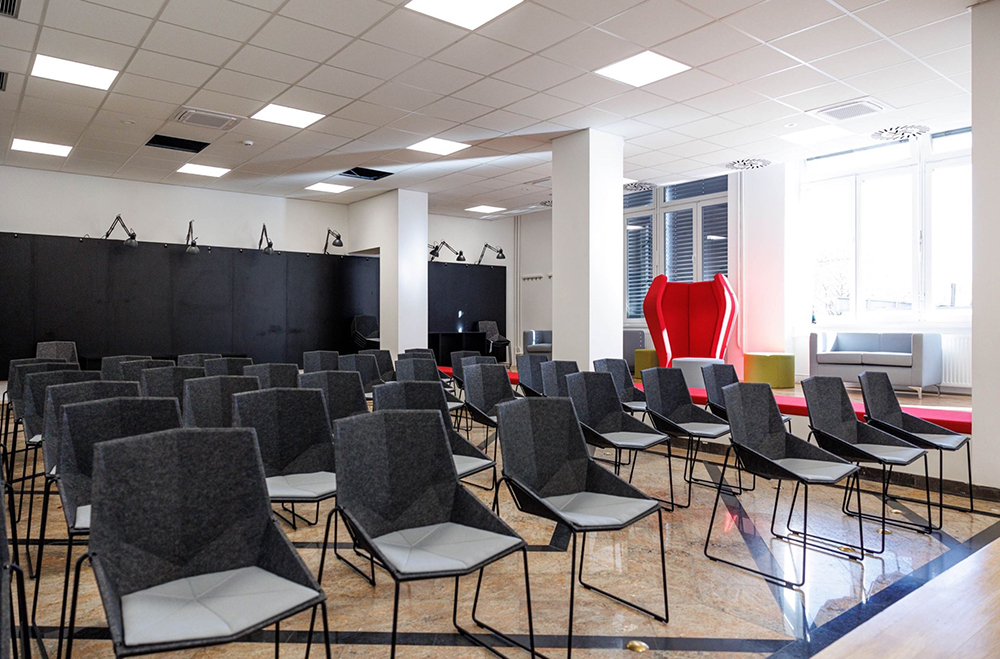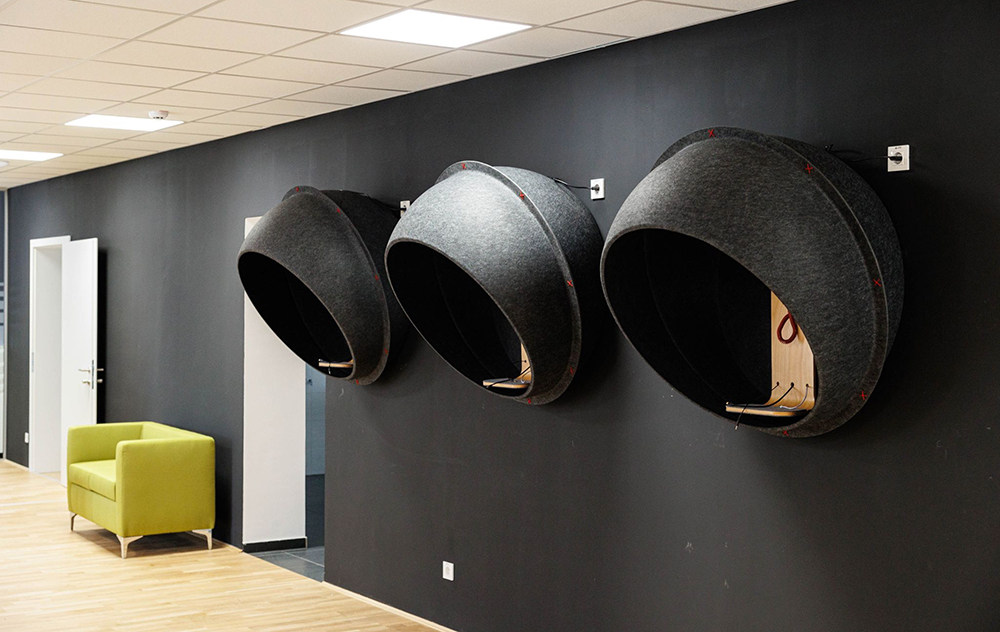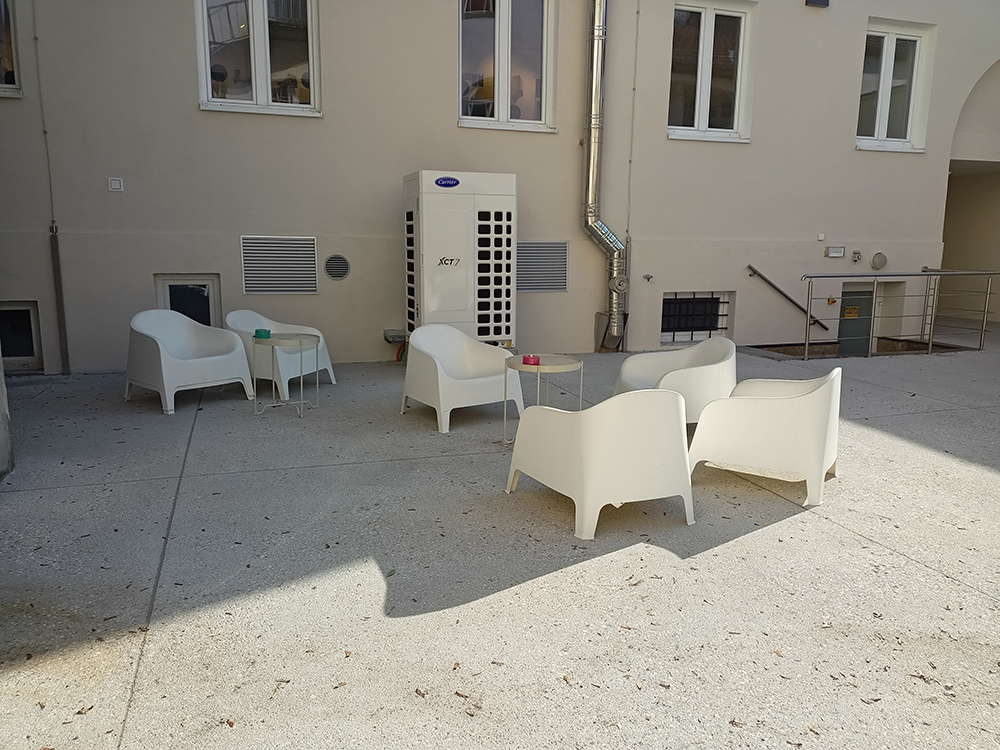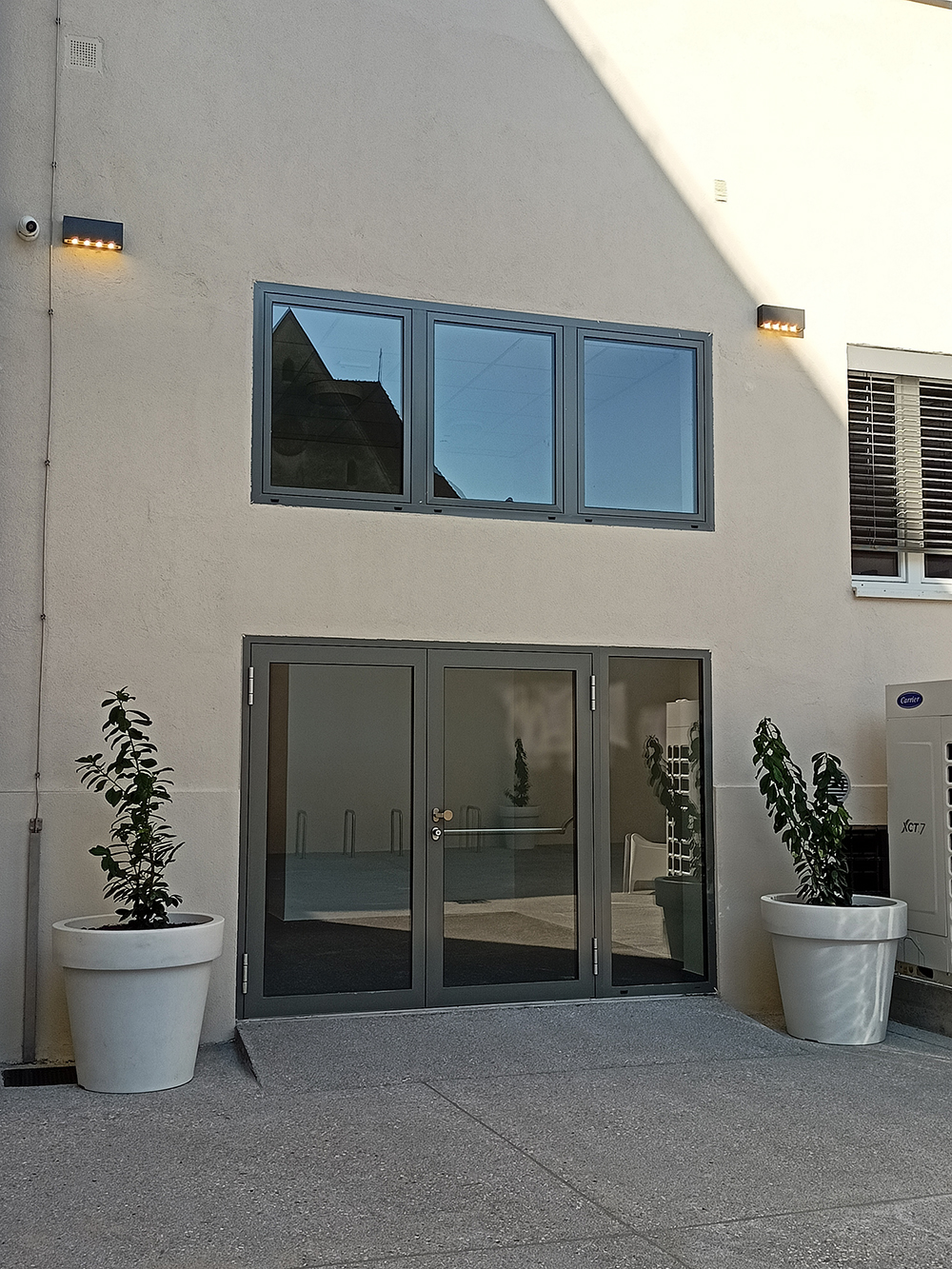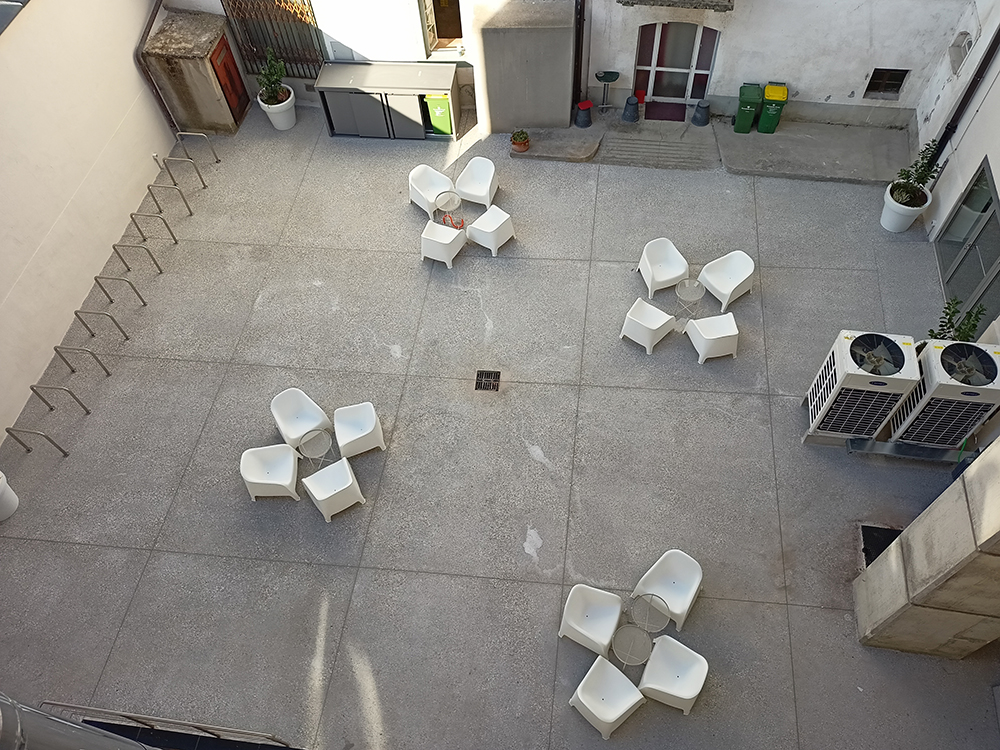 Credits
Interior
Damjana Črček, Mestna občina Kranj
Client
Mestna občina Kranj
Year of completion
2022
Location
Kranj, Slovenia
Total area
1.741,16 m2
Photos
Jernej Lasič
Project partners
HI-PO d.o.o., DONAR d.o.o.
Related posts
Powered by