The entrance area consists of a desk, retail shelving and waiting area. The front area is separated from the rest of the space by colour-bar, a place where counselling and final mixing of hair dyes take place. Focal point are workstations, made up of large full-length mirrors separated by shelves and small aisles that allow clients to visualise themselves more easily with the new hairstyle they have chosen. The main feature through the space is a partition made of wooden slats which in some parts serves as a screen, in some as covering and in others it becomes a shelf mount. It also separates hair washing area from the rest of the salon. This is a space that allows clients to completely relax and surrender to the ritual of hair washing and massage. Given that the foundation for functioning of Kanso is skill, a lot of effort has been invested in training, which takes place in the academy, an area separated from the rest by a glass wall. Apart from training employees themselves, the academy also serves as a space for training other professionals. To allow full concentration, it is designed as a simple bright space where all focus is on learning and concentration.
What makes this project one-of-a-kind?
Inspiration for the interior of Kanso was a Japanese garden – space defined by simple lines and natural materials, result of years of tradition and skillful performance, a place where people come either to enjoy its aesthetics or to simply relax and contemplate. Just like Japanese garden, our hair salon is divided into different zones with different functions. The simplicity of the space provides the perfect foundation for showing off creative hairstyles created here.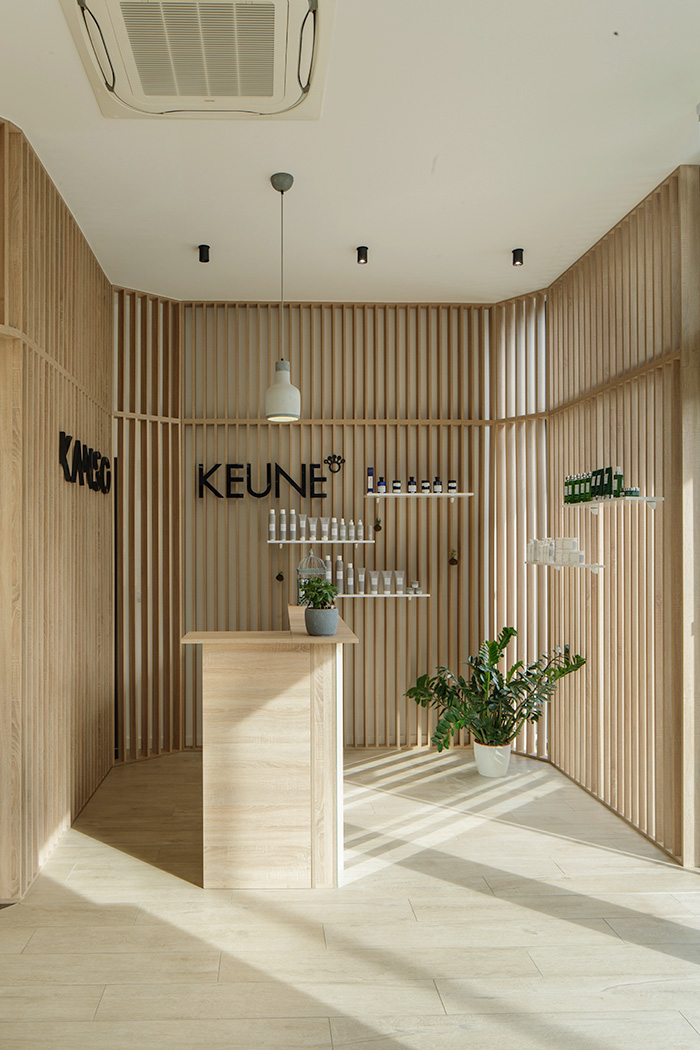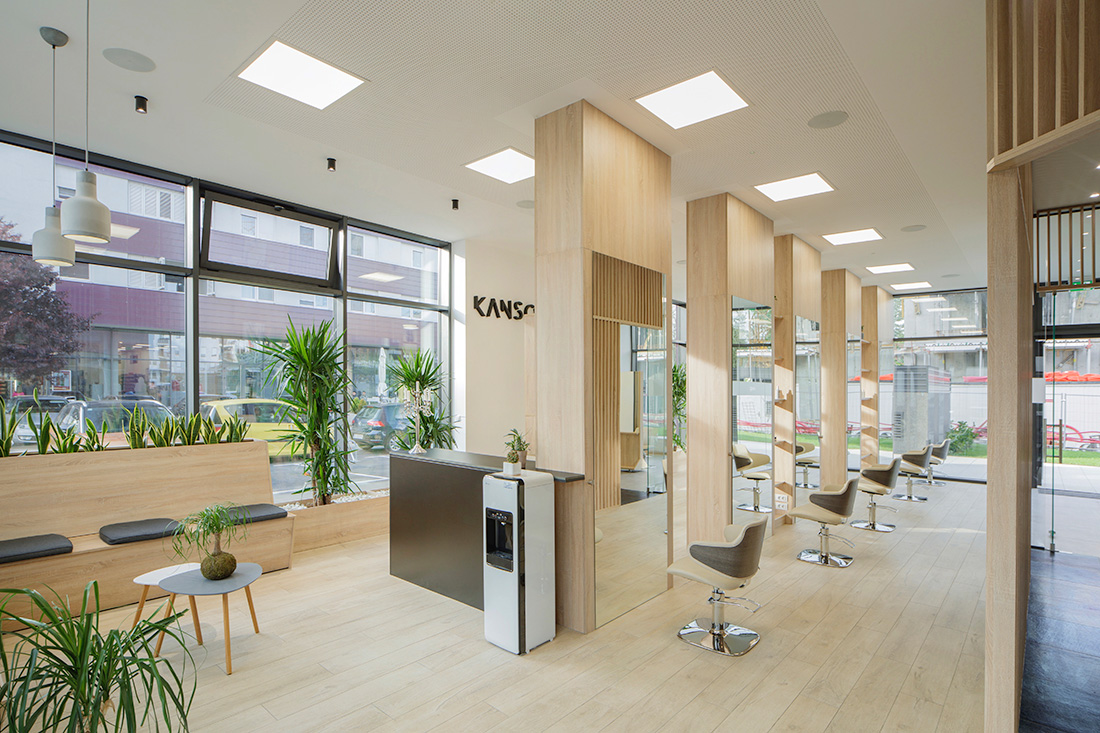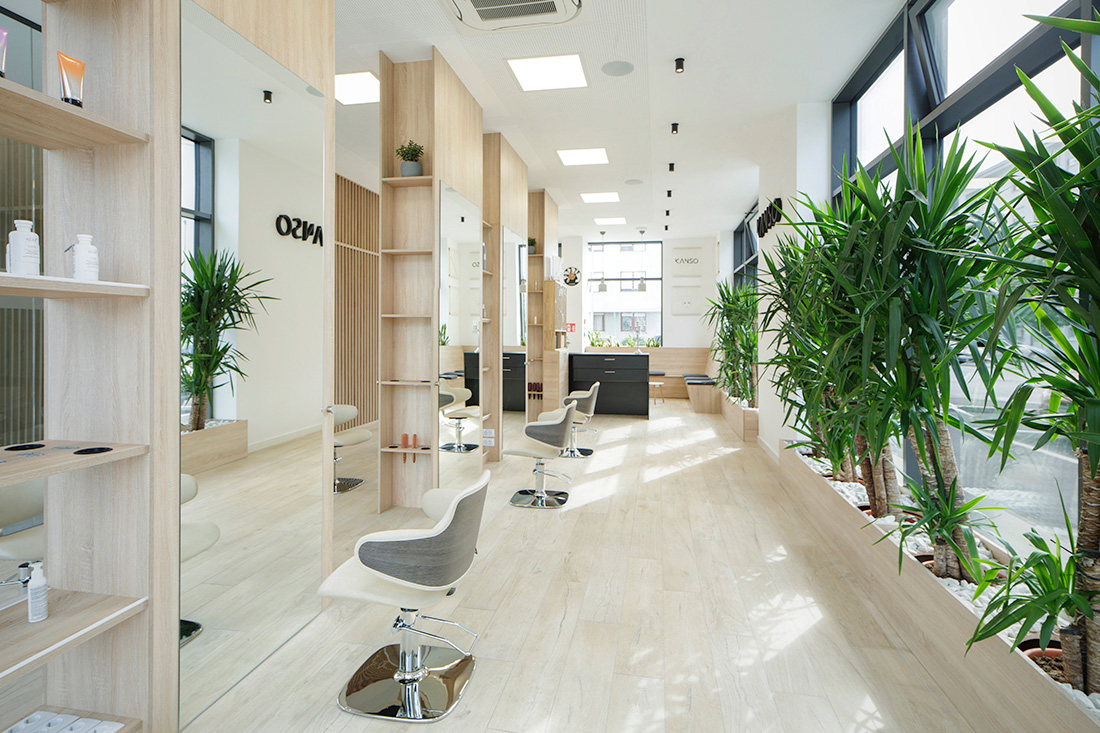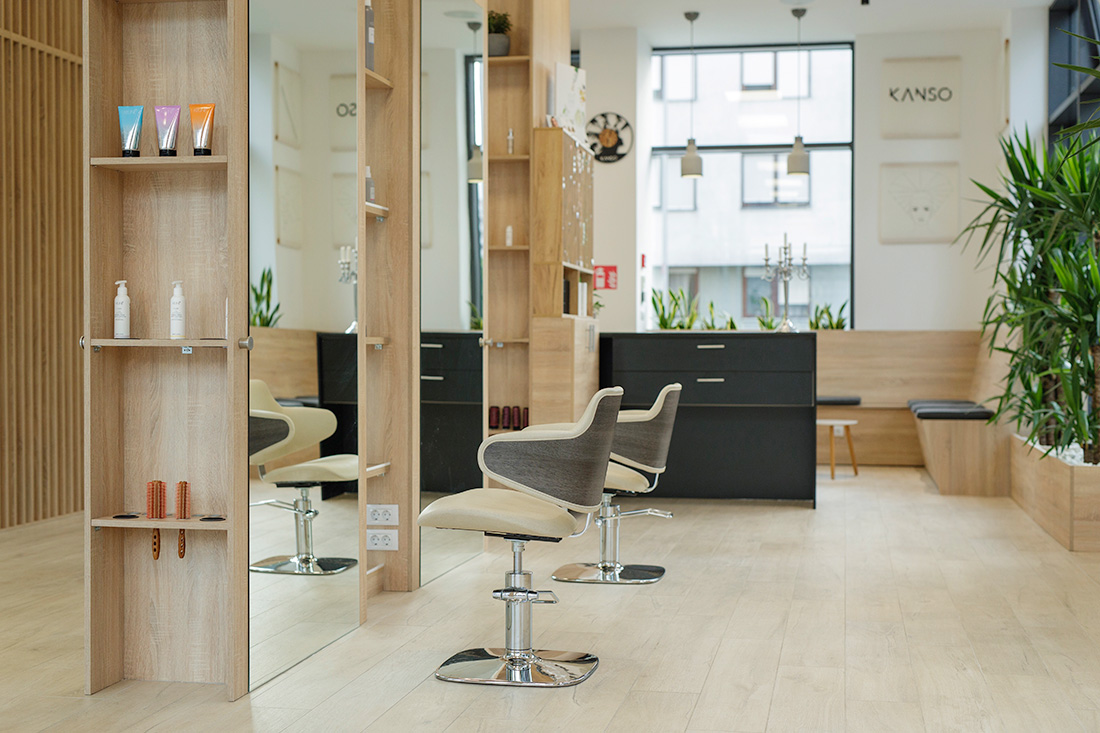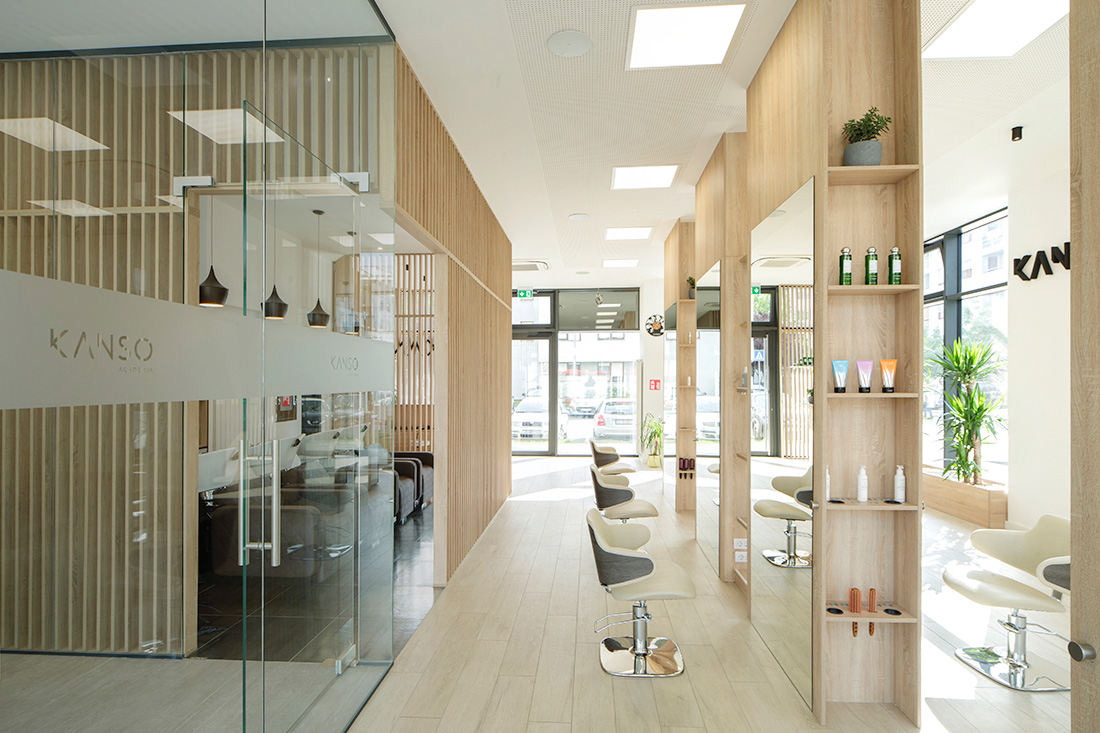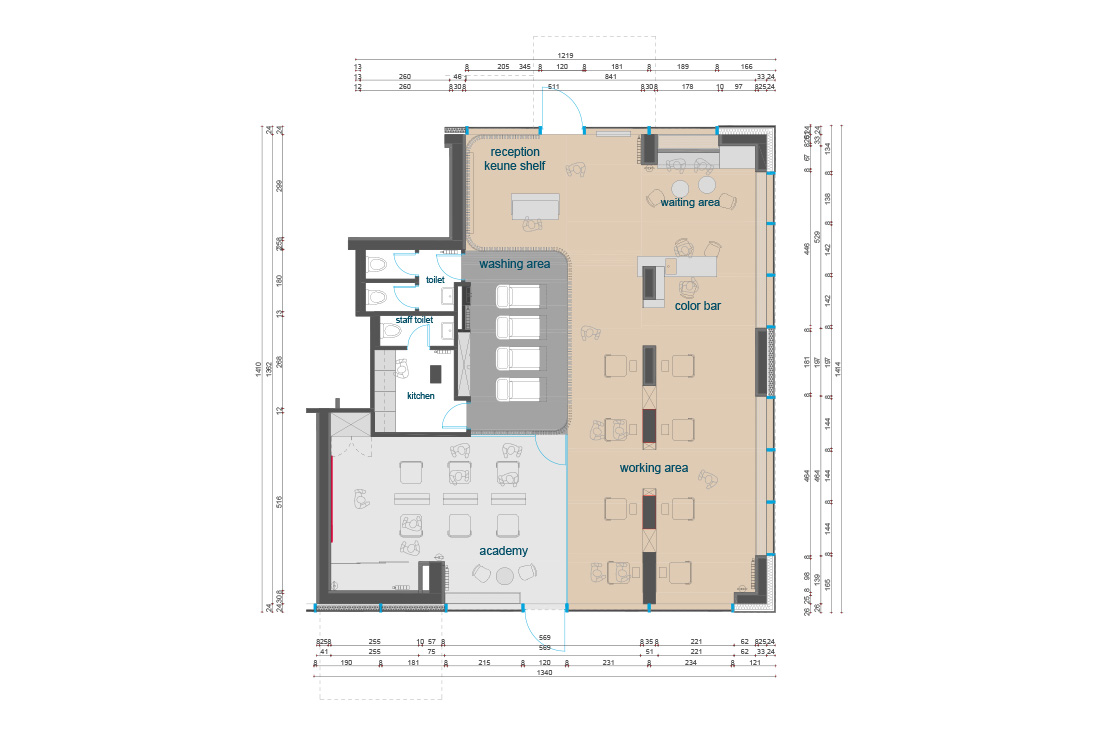 About authors:

Brigada – a team of architects, designers and retail consultants. We are Product & Retail Design Hub For the Grey Group Global Network. Our mission is to transform space into a unique experience. Our unique approach based on the analysis and strategy processes enables us to design award winning spatial solutions. Not only by increasing sales and strengthening the relationship between buyers and brands but also by delivering a holistic physical experience that affect users through all senses.
We are partners with Bruketa&Zinic&Grey agency and part of the WPP group, with headquarters in Zagreb, Croatia.
FILE
Authors: Damjan Geber (creative director), Ena Tadej (architect and project leader), Ivana Validžić (project manager)
Client: Abc hair concept j.d.o.o.
Photos: Domagoj Blažević
Location: Zagreb, Croatia
Year of completion: 2019
Total area: 147,8 m2
Text provided by the authors of the project.