The multi-part building with 404 residential units as well as additional commercial and office space is located directly on Handelskai, in the 20th district of Vienna, opposite the Danube Island. On the ground floor there is a commercial area with approx. 3.000 m2 and a separate entrance and access to the underground car park with 250 parking spaces. The residential complex is divided into five contiguous structures. An elongated structure with ten floors above ground extends along the Handeslkai. The four other buildings, each with nine storeys, are located at right angles towards Wehlistraße. This building structure creates quiet backyards behind the elongated part, which are accessible via a grandstand-like staircase in the inner courtyard and are used as playgrounds for children and young people. The 4 residential buildings offer a mix of 1 – 3 room apartments. Each apartment has its own storage room on the 1st floor as well as its own outdoor area in the form of a balcony, loggia or terrace. Some of the top floor apartments have a private roof garden. To promote communication between the neighbors, there is an urban loggia on each floor of the building on Handelskai, a communal open space that creates two multi-storey open spaces through two incisions in the facade with a view of the Danube, which are available to all residents.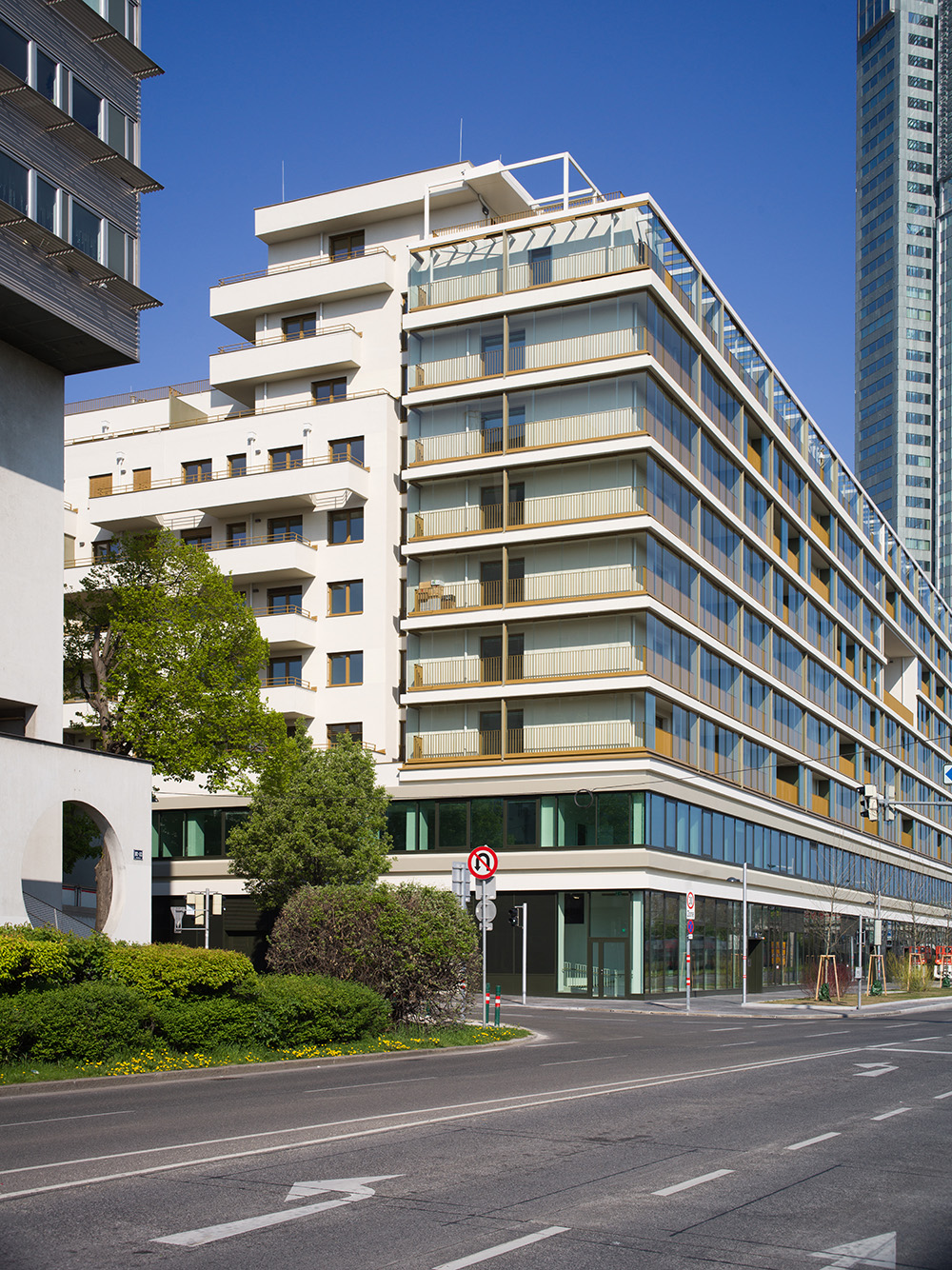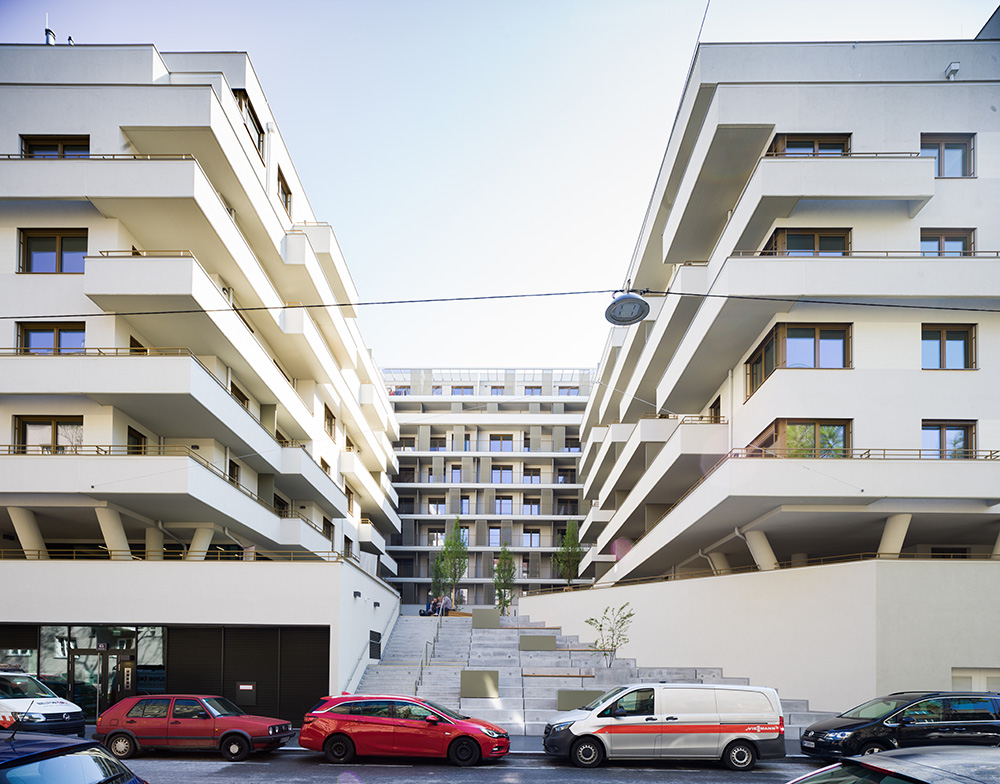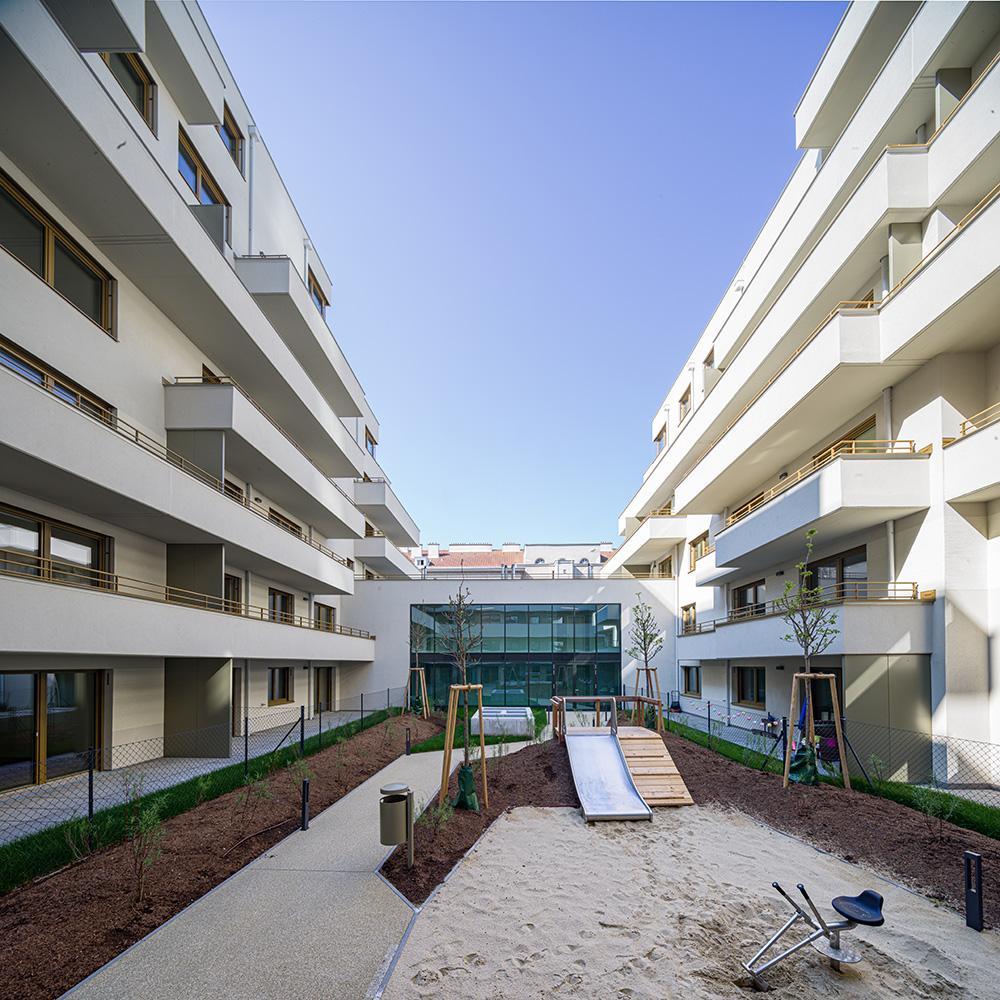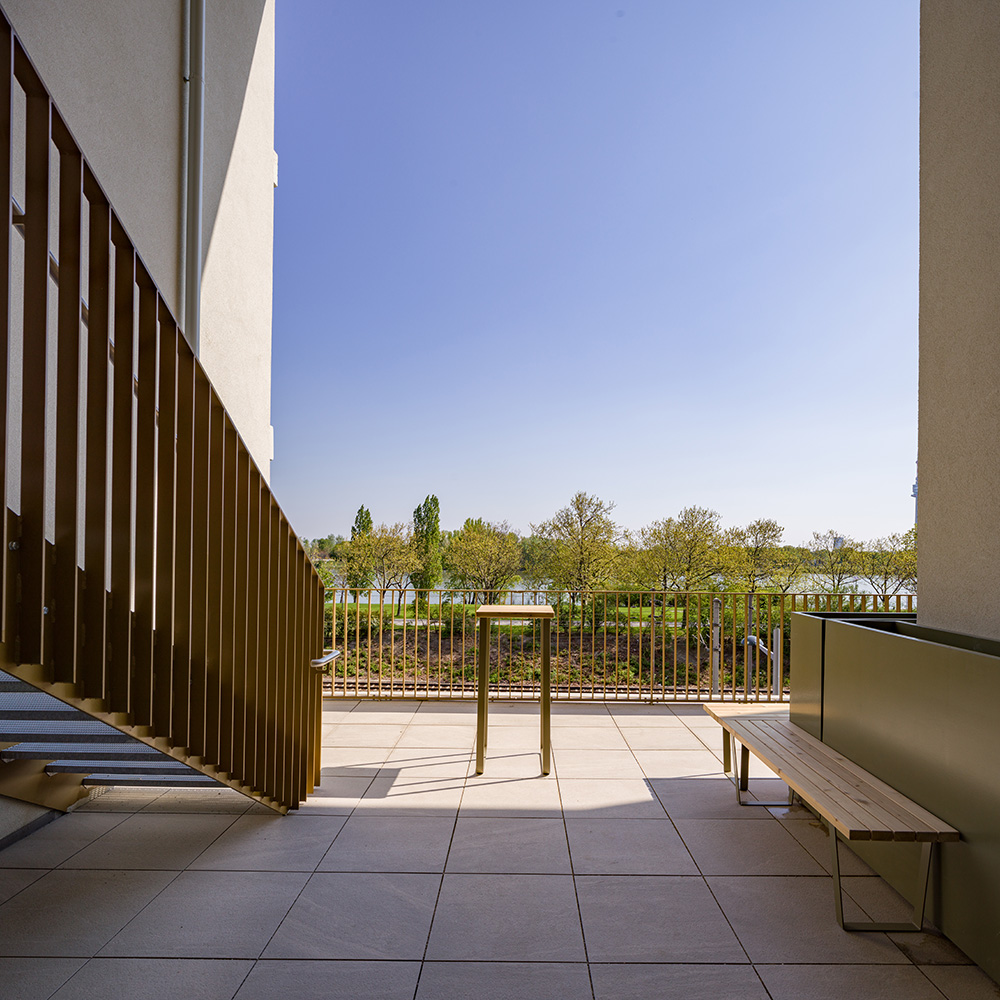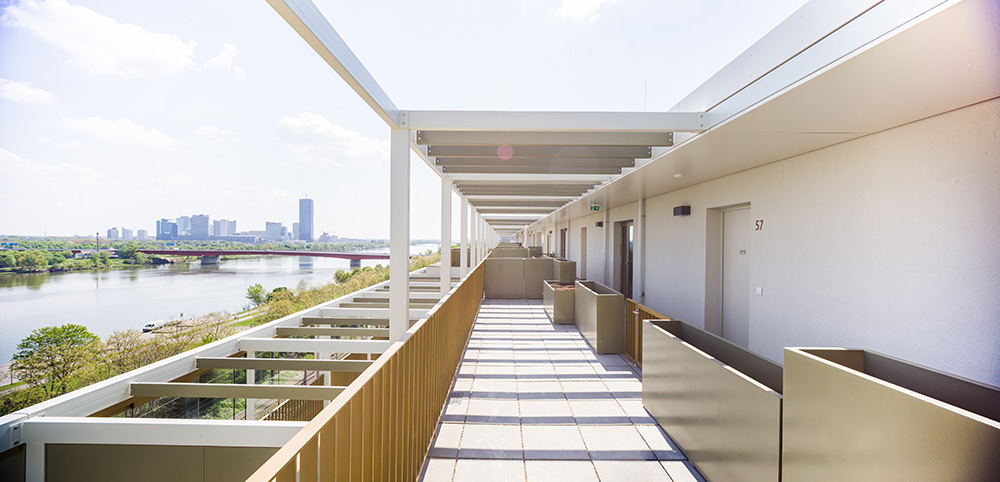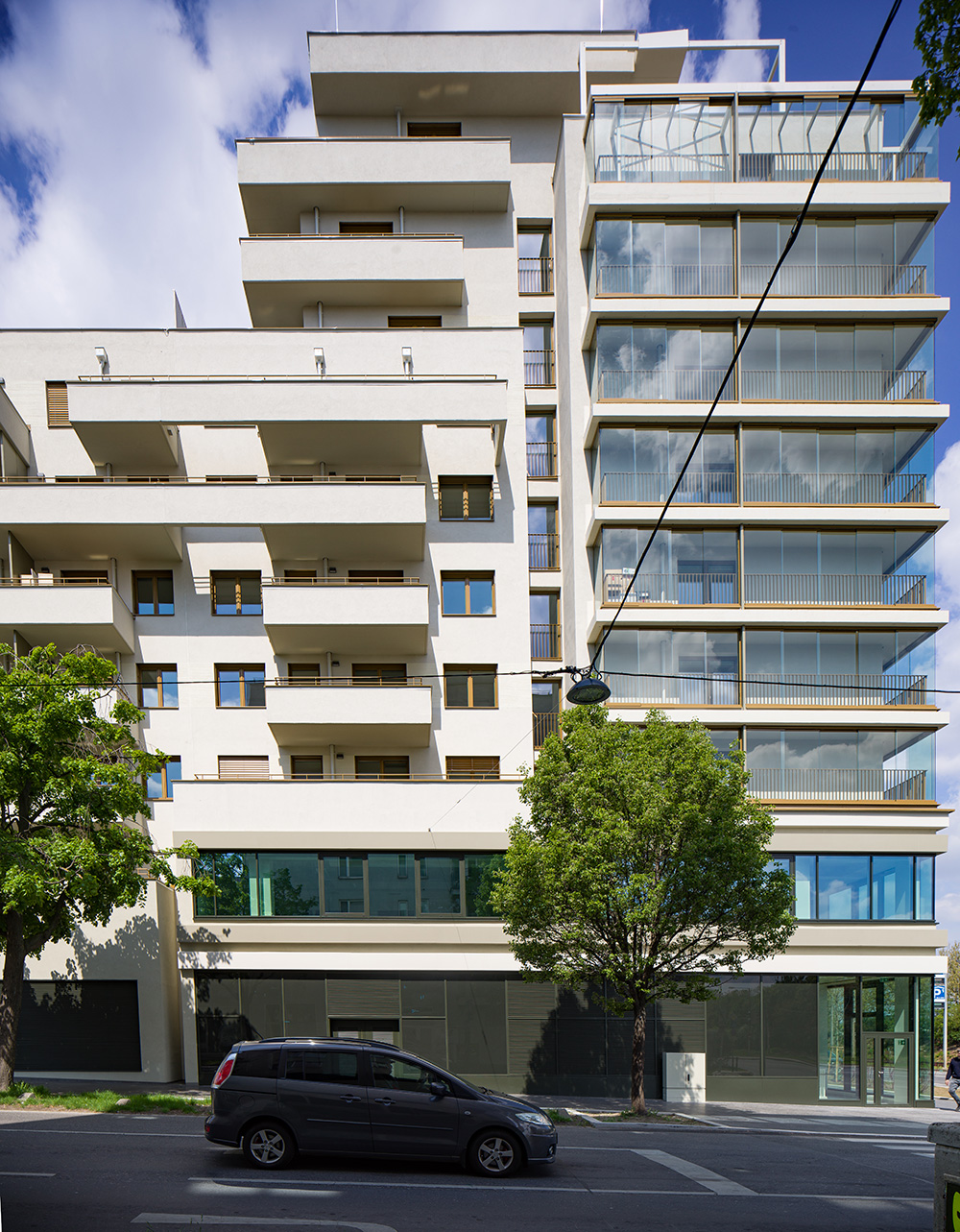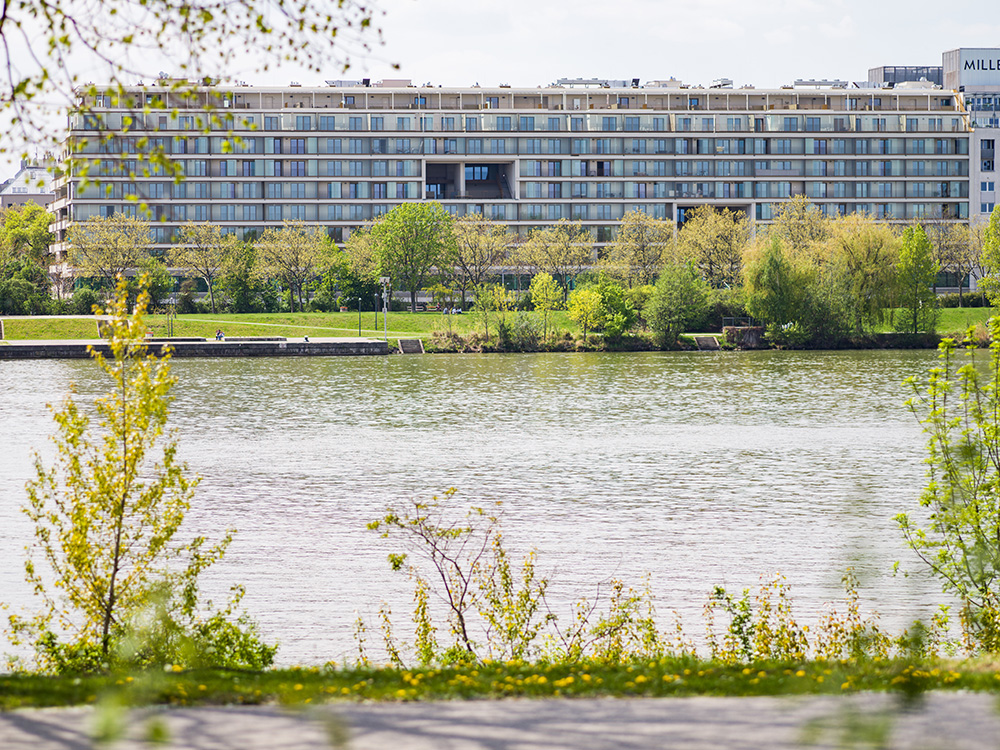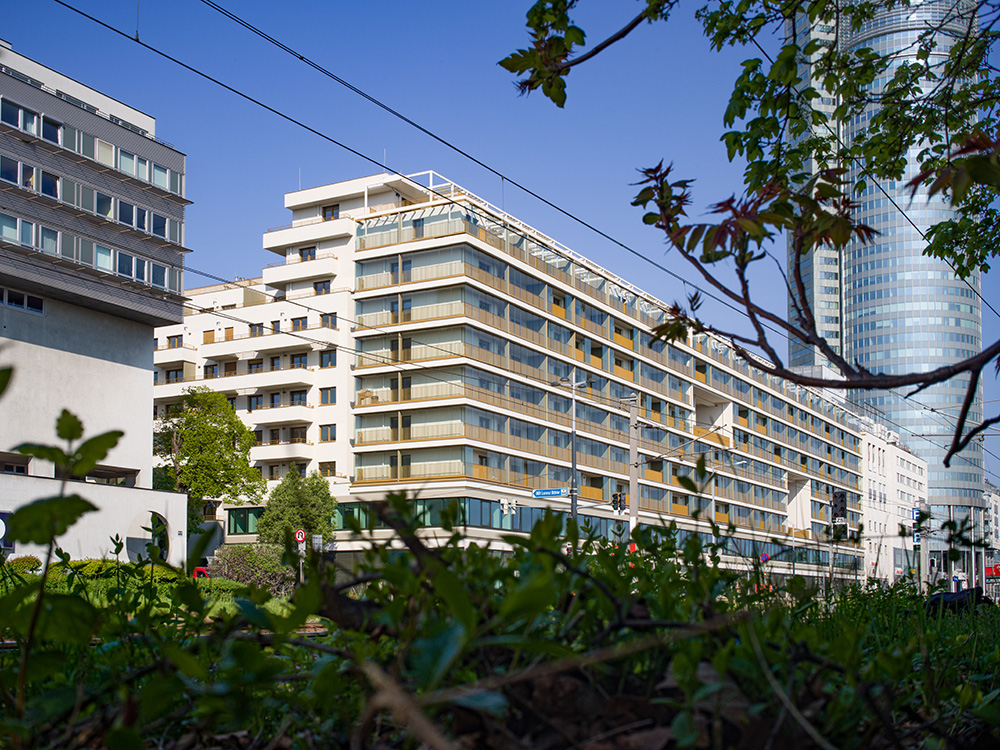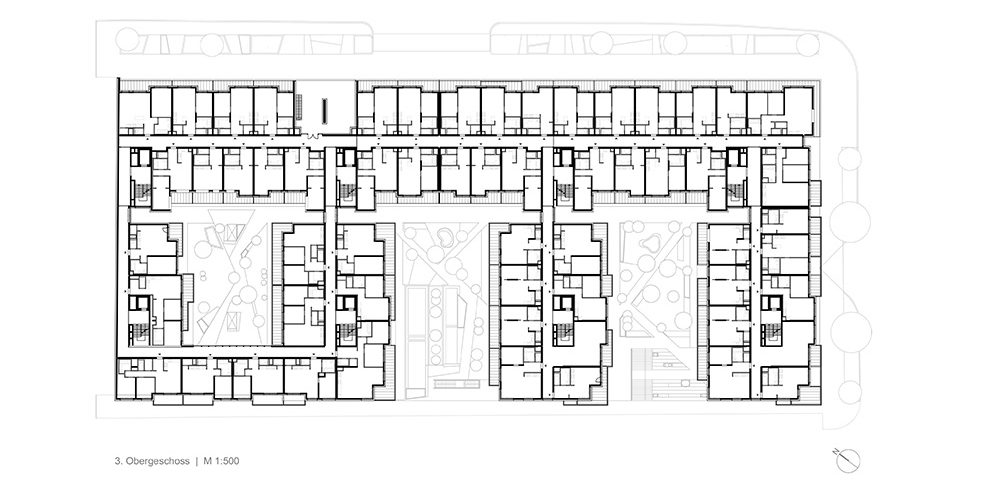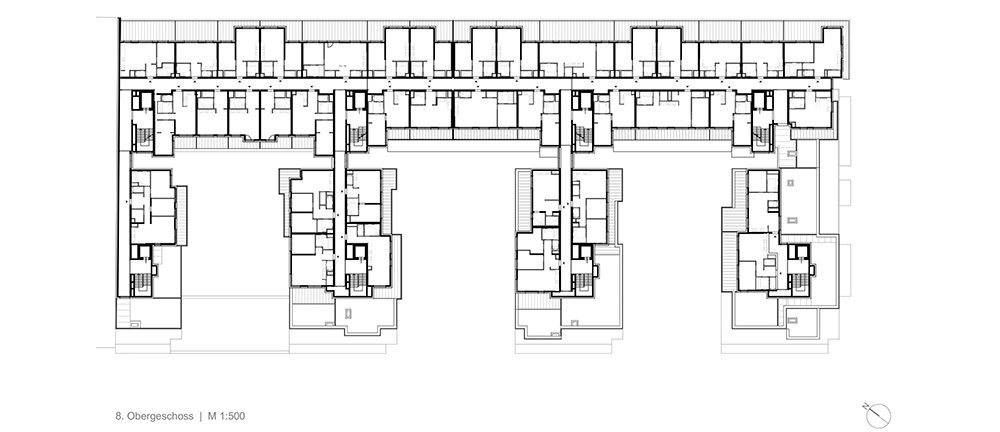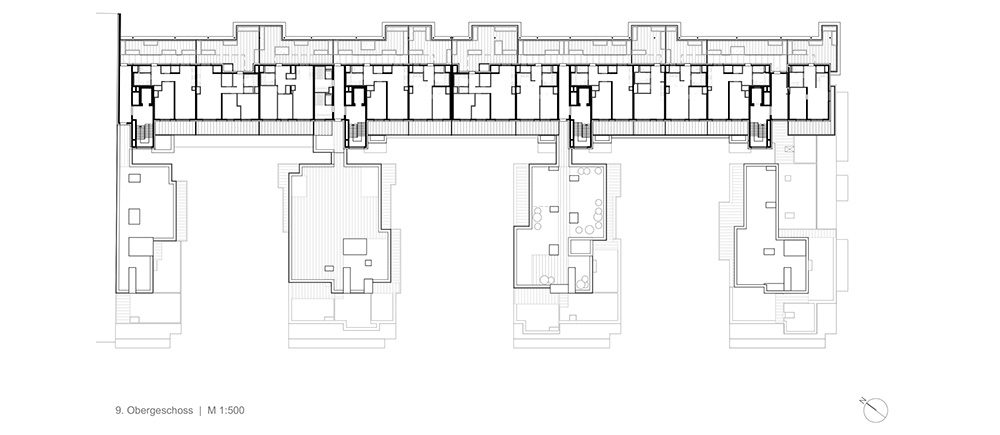 Credits
Architecture
Gerner Gerner Plus. Architekten Gerner and Partner Zt Gmbh
Client
Art-Invest Real Estate Management Austria GmbH
Year of completion
2022
Location
Vienna, Austria
Total area
39.500 m2
Photos
Gerner Gerner Plus.; Matthias Raiger
Project Partners
Concept Structure s.r.l., Aluminios Cortizo Romania s.r.l., Eco Roof Construct s.r.l., Kelman Profesional s.r.l., Primo s.r.l., Daikin România s.r.l., Retailer Edal Trade s.r.l., Franke Romania s.r.l., Bruma, Mantra s.r.l.
Related posts
Powered by