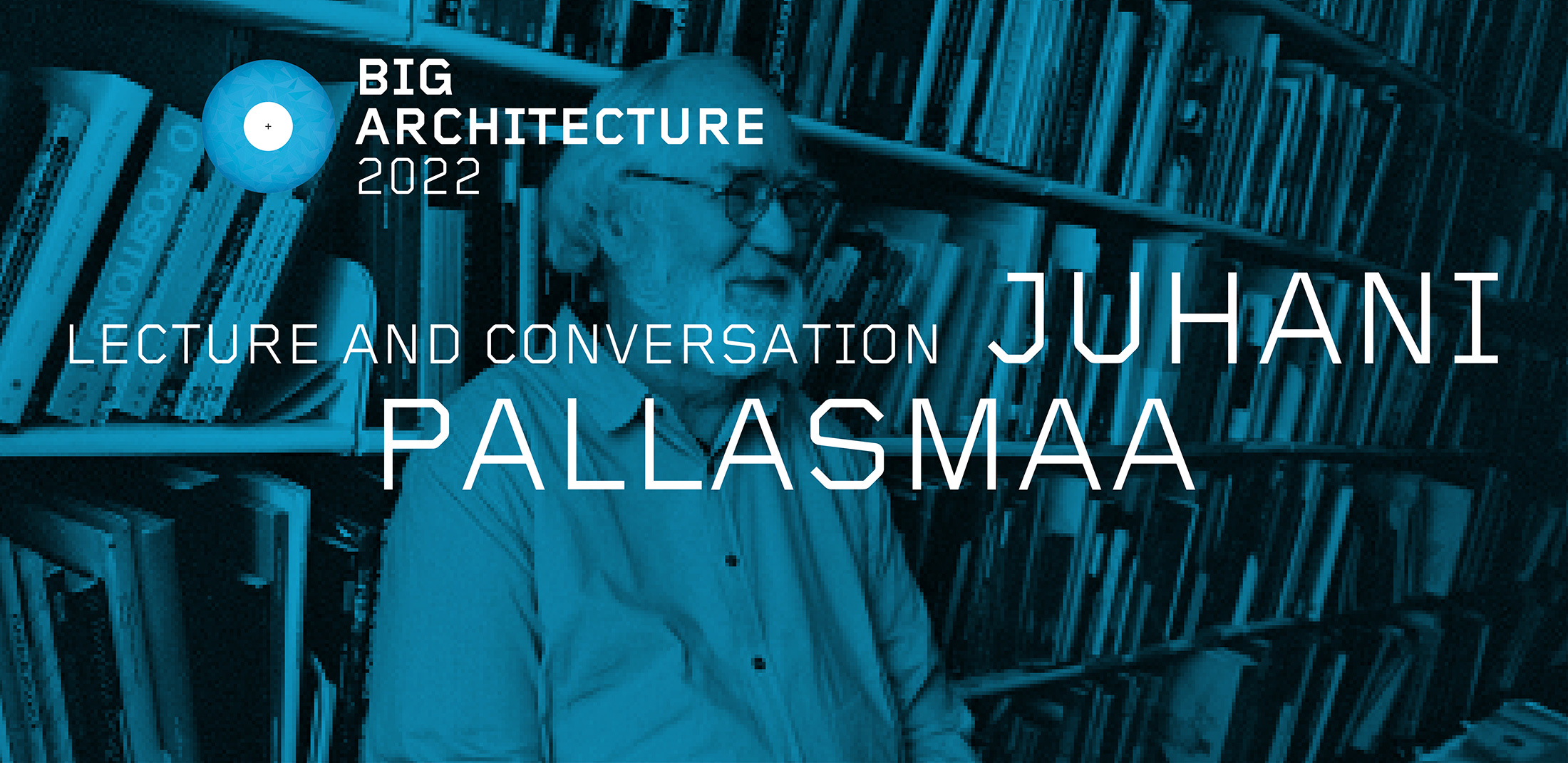 May 5
15.00-16.30
Cankarjev dom
Ljubljana, Slovenia
FROM SPACE TO PLACE
Existential experience in architecture
Theorists like Sigfried Giedion and modernist architects understood space as the central notion in architecture. However, experiential space, situation and place are seminal in all arts, as they all mediate our relationship with the world.
Space is primarily a theoretical notion of physics, while the experience of space turns away from neutrality into experiential and existential place. Place is rooted in experience and it is mentally more constitutive than space. Architecture is deeply engaged in this lived meaning of space as well as time; we exist simultaneous in place and time. We exist in »the flesh of the world«, to use a notion of Merleau-Ponty, and the task of architecture is to relate us with this experiential flesh and dignify it. This task implies a distinct relationality and mediation. "We come to see not the work of art, but the world according to it", Merleau-Ponty suggests, and this applies specifically to the art of architecture. Architecture is a deeply relational art.
The idea of Critical Regionalism calls for the geographic, climatic, cultural and historical fusion and attunement of buildings and cities, but is Regionalism a valid possibility in today's globalized culture of Consumerism? Aren't our constructions today conditioned by the; »Aesthetic Capitalism«, that philosopher Gernot Böhme wrote about?
About Juhani Pallasmaa
Juhani Pallasmaa (Hämeenlinna, 1936) is a Finnish architect, architectural theoretician and phenomenologist, a writer and a teacher. In the period 1978–1983, he worked as Director of the Museum of Finnish Architecture, organizing exhibitions with authors such as Tadao Ando, Alvaro Siza and Daniel Libeskind, artists fully unknown in those times. He managed his own architectural office in Helsinki, Arkkitehtitoimisto Juhani Pallasmaa KY, designing several important works of Finnish architecture, including Itäkeskus shopping centre (1989-91), Kamppi centre (2003-06), most Vikki (2002), etc.
Pallasmaa gained widespread attention thanks to his lectures on cultural philosophy and environmental psychology and his books on architectural theory, introducing a special research field based on the phenomenology of senses. His book, The Eyes of the Skin (1996), which immediately attained global renown, constitutes a withdrawal from the prevailing "ocularcentrism". Instead of highlighting the importance of the eye or ranking vision above the other senses, the book aims to demonstrate that a certain space may be truly perceived and experienced through all our senses. Among his many books two were also translated into Slovenian: The Embodied Image: Imagination and Imagery in Architecture (2011) and The Thinking Hand: Existential and Embodied Wisdom in Architecture (2012).
He is a regular guest of honour and a visiting lecturer at various universities around the world. In 2014, he was among the Pritzker Architecture Prize jury members.
Photo: Juhani Pallasmaa Architects Archive
Curator: Janko Rožič (Odprti krog)