Photo: Sandi Fišer
Boštjan Vuga, curator of the award:
˝Fabiani's Ljubljana, Plečnik's Ljubljana, Ravnikar's Ljubljana, Koželj's Ljubljana? Definitely, Yet, there is one important difference. Koželj's Ljubljana of the early 21st century has not been created as a result of one person's work, one architect as a demiurge, but is rather the result of the vision of professor Janez Koželj, a city architect and an urbanist as well as a deputy mayor of the City of Ljubljana. He considers the city a living organism whose transformations and development are based on the work of many hands and many heads as well as various approaches that render possible and stimulate diversity in the urban space of the city. With his knowledge and activities Janez Koželj encourages and balances various urban interventions in the city, which would have been considered impossible a decade ago. Koželj's Ljubljana is becoming a cosmopolitan city with a great diversity of urban impulses. Since Janez Koželj is an architect in practice he understands perfectly well what it means to build something. As a result, Koželj's vision of Ljubljana has become a project carried out and accomplished in cooperation with various clients, politicians, developers and architects. I wonder where this vision is heading, what is the next quality step forward, and how this city will be made even more attractive. I am certain that Janez Koželj has already devised a picture of Ljubljana in the near future. Therefore it has been decided that professor Janez Koželj be given the title Architectural Visionary of the year 2019.˝
Talking with Janez Koželj:
To begin with, how would you describe yourself and how do your friends see you?
I am a very curious and restless person, prepared to handle any task. I accept every challenge while constantly pushing myself to my physical and mental limits and I tend not to expose my weaknesses. I want to be an attentive and reliable colleague. My friends see me as a fighter who never gives up.
Where did you grow up, what was it like?
My sister and I were orphaned. We grew up with old parents in modest circumstances. The only option for our development was to be successful in school.
What were you like as a student in school?
I was a great student and one of the leaders of the student movement at that time. I undertook every assignment seriously – as if it had been a real project.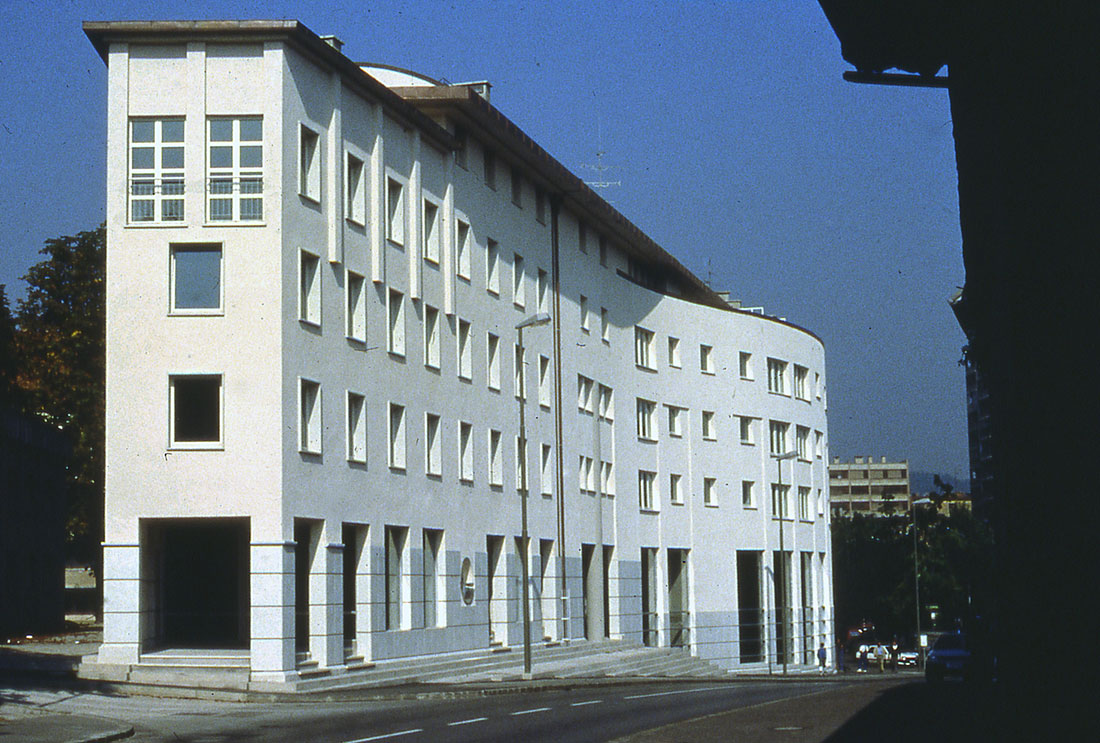 House Poljanska, 1988, Ljubljana, Janez Koželj
How do you perceive the work of a pedagogue and what is a characteristic of yours that you would most likely want to teach others?
The main task of a teacher is motivating students and teaching them values. To strive for perfection in every assignment is the most important virtue. Then they can learn how to use methods and techniques to create great achievements.
If you could get rid of one weakness of yours, what would it be?
I would like to get rid of my indecision when I am confronted with a conflict situation.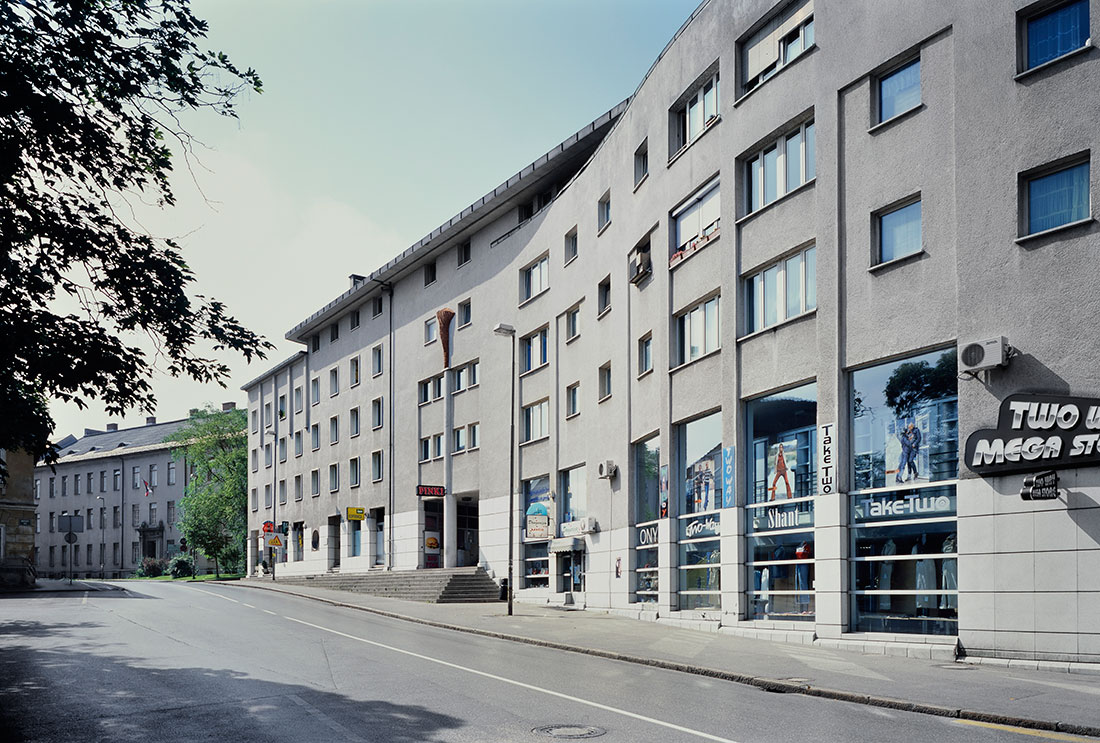 House Poljanska, 1988, Ljubljana, Janez Koželj
What is the first thing you do when you wake up? And what is the last thing you do when you go to sleep?
When I wake up I first check the weather, then I turn on the computer and I turn it off before I go to bed. 
Are you resentful? Do you hold grudges against anyone? Do you forgive if you do not get the apologies? How difficult do you find it to apologize?
By nature I am understanding. I try to explain to myself every insult, even though I hardly forget the wrongdoings. But I am not revengeful. If I accidentally hurt someone, I immediately apologize.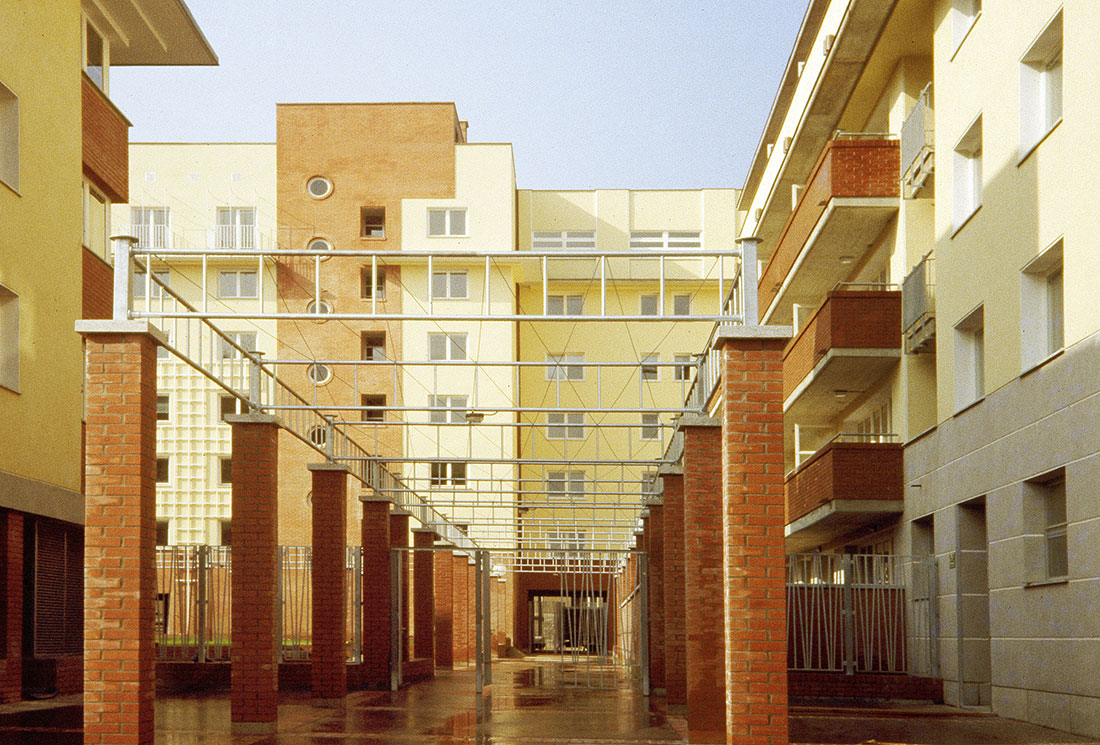 Residential house in the building of Novi Tabor, Ljubljana, 1991; Janez Koželj
What small things make you happy?
I am always happy with a sunny and windy day. Seven hours of sleep and an apple for breakfast, jump into the water and arrive at the mountain peak.
Which of your possessions you could not live without?
I could not function without a pen and without a bicycle.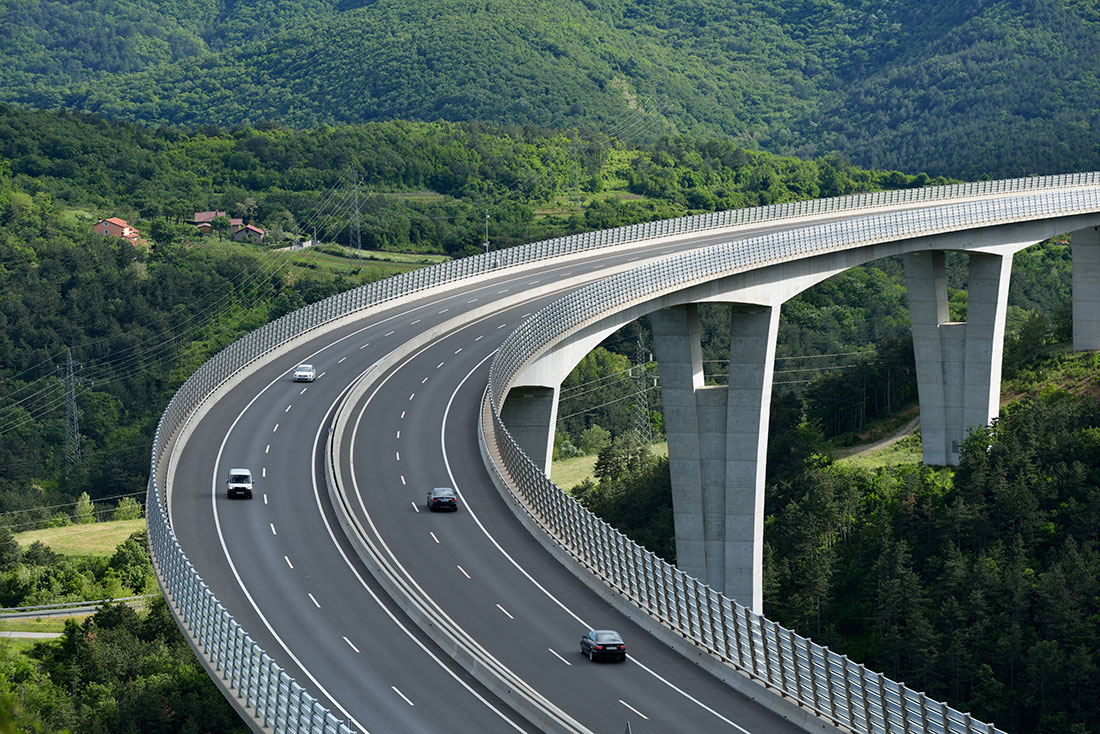 Viaduct Črni Kal on the Klanec-Srmin motorway, 2004, Janez Koželj, co-author M. Pipenbacher
Have you ever experienced something you could not explain?
Never, because I believe that coincidences represent a part of a parallel system.
What do you think that stops people from understanding themselves?
These are self-love and pride. Most often, in combination with the fear of reconciliation.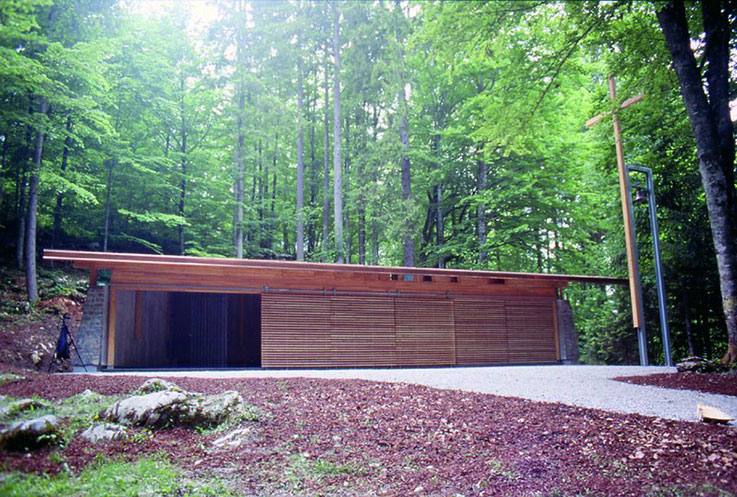 Memorial chapel in Kočevski Rog, 2004, Janez Koželj, Martina Tomšič, Polona Filipič
When you order food in a restaurant – do you stick to the food you already are familiar with or do you prefer experimenting with new things?
Both, depending on whether I know the restaurant and what they have on the menu.
Are you usually punctual or late?
I am constantly under time pressure. Nevertheless, I come to the meetings on time, rarely missing a few minutes.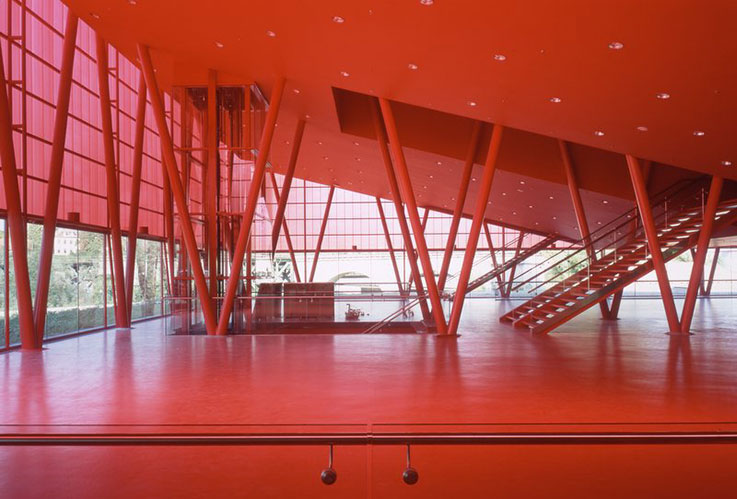 Amusement shopping center Portoval, Novo mesto, 2003; Janez Koželj, Jože Jaka
Who has impressed you most with what they have accomplished?
The zen gardens of Kyoto.
What is something you have been meaning to try, but just have not gotten around to it?
Flying a Cessna plane myself.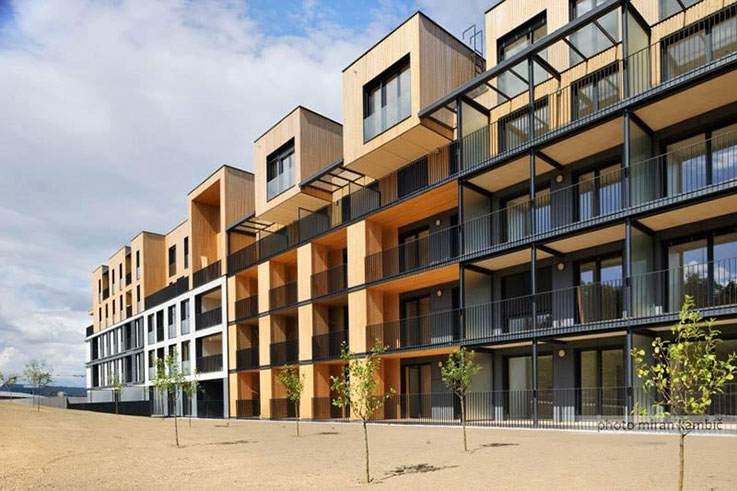 Block F3 in the neighborhood Zeleni gaj, Brdo, Ljubljana, 2017; Janez Koželj, Aleš Vodopivec, Jurij Kobe, Tadej Glažar
Who do you first show your ideas to? Who is your best critic, the person you trust, value their opinion the most?
I prefer to develop ideas alone, therefore I am the best selector of my own ideas. I always think in variants and compare them until I come up with the right solution. The final idea is never the first one that came to my mind. When making a selection, the most important is my determination to overcome the known solutions and to free myself from the already experienced forms. I believe that every project is unique.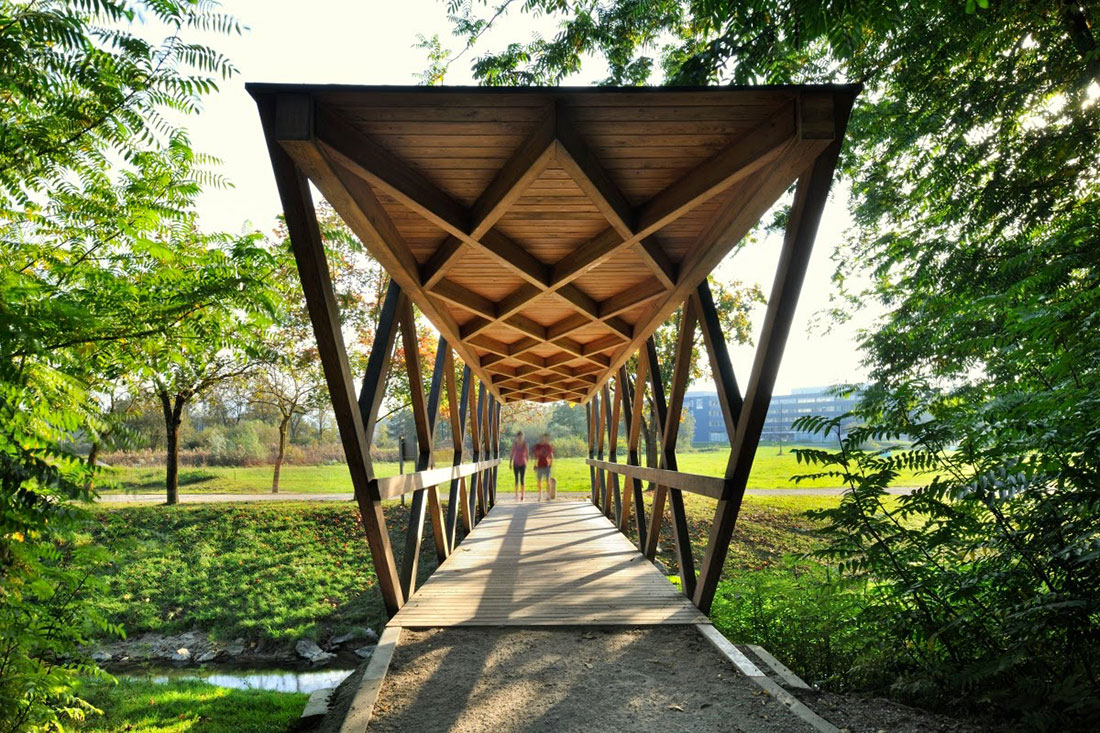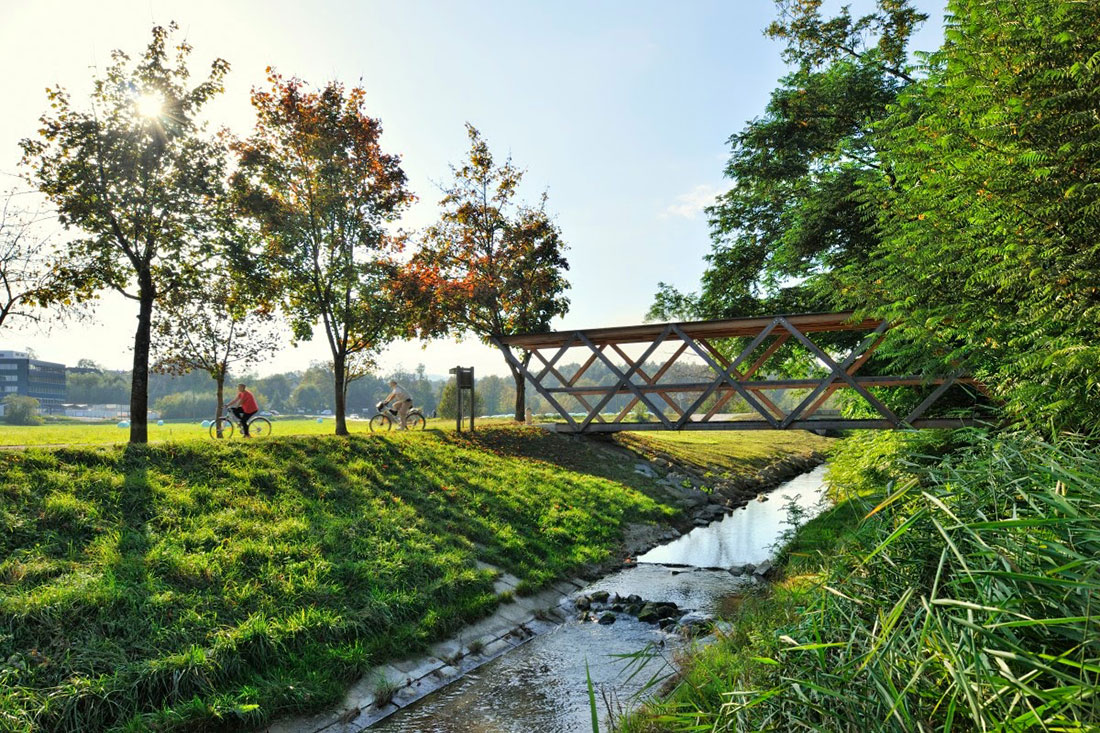 Bridge Glinščica, 2012;  3biro; photo: Miran Kambič
How do you keep on the track with the progress of computer technology in architecture?
At the Faculty of Architecture I teach with the support of my assistant who is a specialist for urban informatics, the evidence based programming of cities. We strongly believe that the alternative to the traditional static planning methods is a more flexible approach, based on parametric modelling.
What is the most interesting place you have ever visited?
It is the matter of perception and feelings. Wherever I travel I found interesting places. For example, a snowmobile tour from Rovaniemi through the Lapland while on one of the student excursions.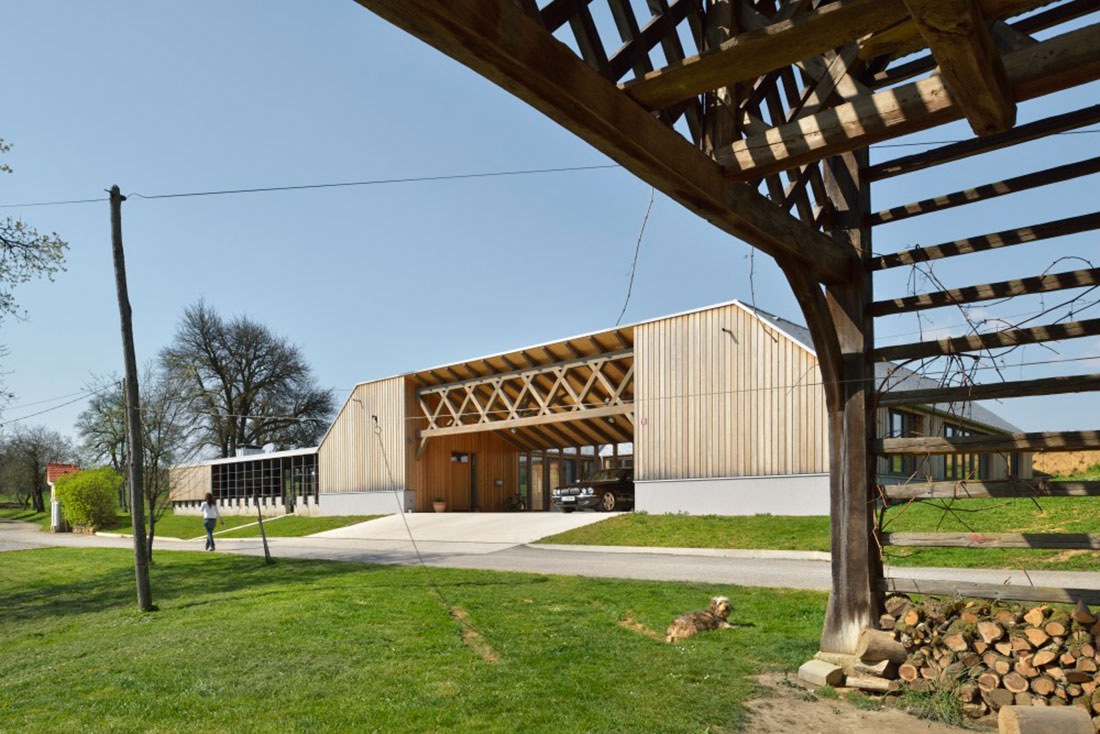 Family house in Čirule, 2010; 3biro: Janez Koželj, Tina Rupar Kobe, Blaž Rupar, Jernej Šipoš; photo: Miran Kambič
What was the craziest thing you have ever done?
In the eighties I ventured to enter South Korea without a visa in order to set up the first exhibition of Yugoslavian design in Seoul. That project contributed to the decision of the Korean authorities to export goods to Europe via the port of Koper.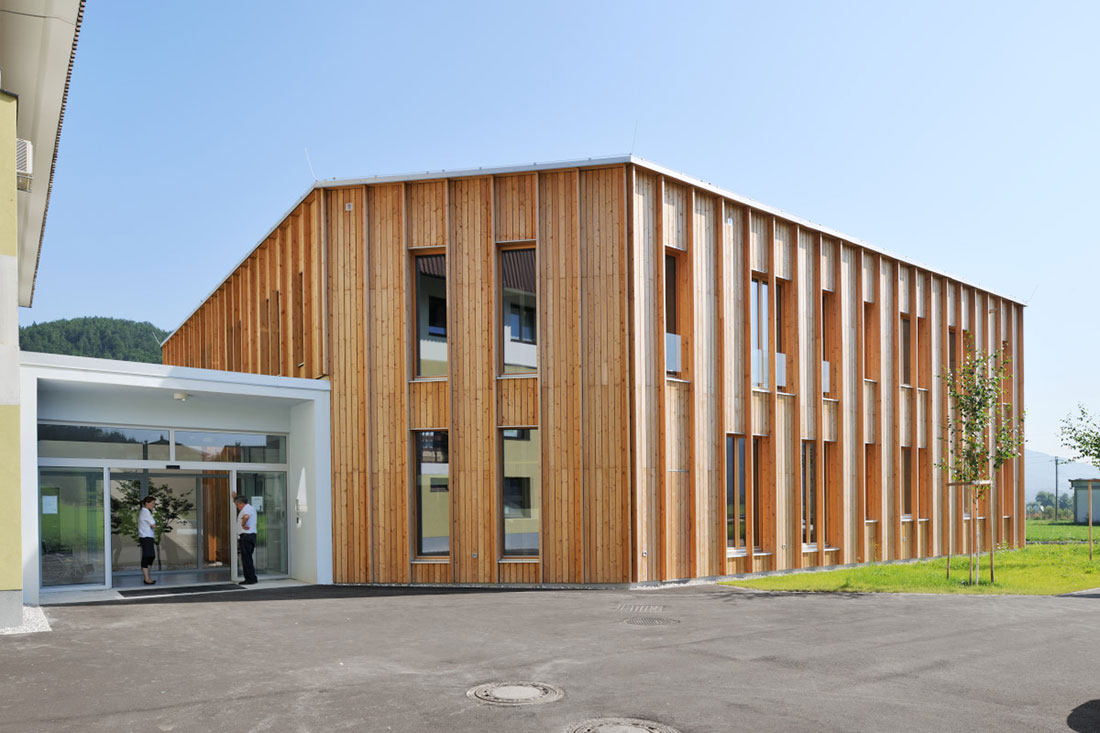 Health center Gorenja vas, 2015; Janez Koželj, Blaž Rupar, Tina Rupar Kobe; photo: Miran Kambič
Is there anything you wish would never change?
Having the opportunity to change anything for the better.
BIG SEE ARCHITECTURAL VISIONARIES 2019
The Award is granted by Zavod Big to those individuals who enrich and inspire the world of creativity, tend to move forward by pushing the architecture and design boundaries, and help to encourage the creative environment in the region of South-Eastern Europe. Their activities represent a significant contribution to the role of architecture and design in the region, and due to their efforts the South-East European architecture and design has been put on the map of the greatest architecture and design achievements. We are all overwhelmed with emotion and deeply touched by these visionary leaders' creative work which ignites our passions and steers us in the right direction to bring out the best in us.
FILE
Interviewer: Danaja Jovandič