The Office spaces in the IT industry are always surprising and colourful. The IT division from LIDL Romania is recently established, an office with quite a spirit, having its company culture based on the power of example, not on demands.
Not surprising at all, this office design includes a bit of humour in its graphics, whiteboards with Pop art elements, decorative prints in the meeting rooms and printed carpet, all meant to "spark" the interior. The green areas have acoustic properties due to their texture and complete the informal meeting areas and the circulation ones.
What makes this project one-of-a-kind?
For the people in this office, spending long hours in front of their computers, it was key to create alternative spaces where they can meet, socialize and relax. Therefore, we integrated the business needs with those for socializing, fostering the agility of the team and also the human connectivity throughout all meeting spaces, be it formal or informal. The abundance of colours, textures, and artsy features infuses this space with energy and wit.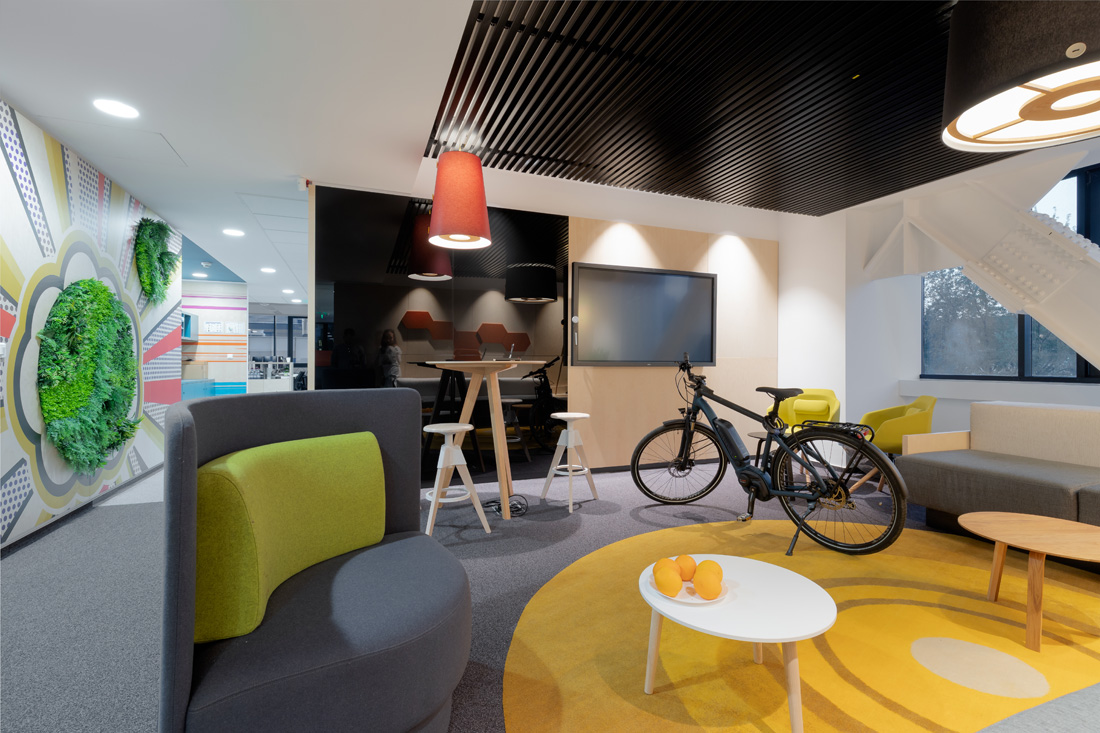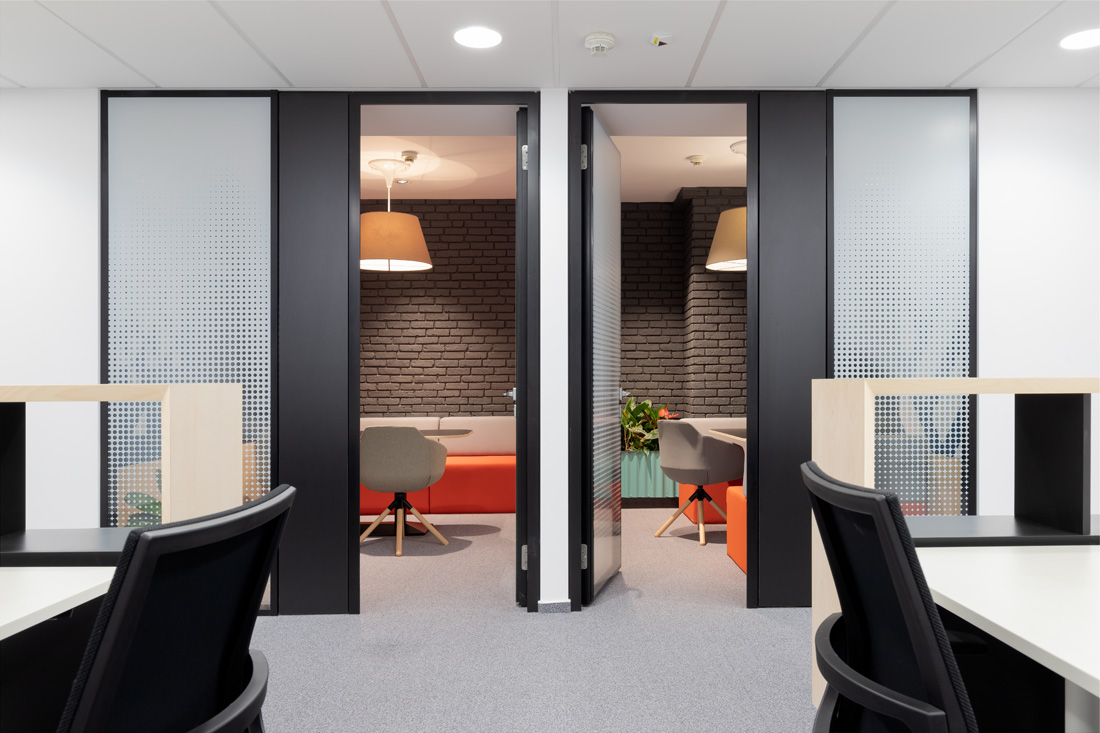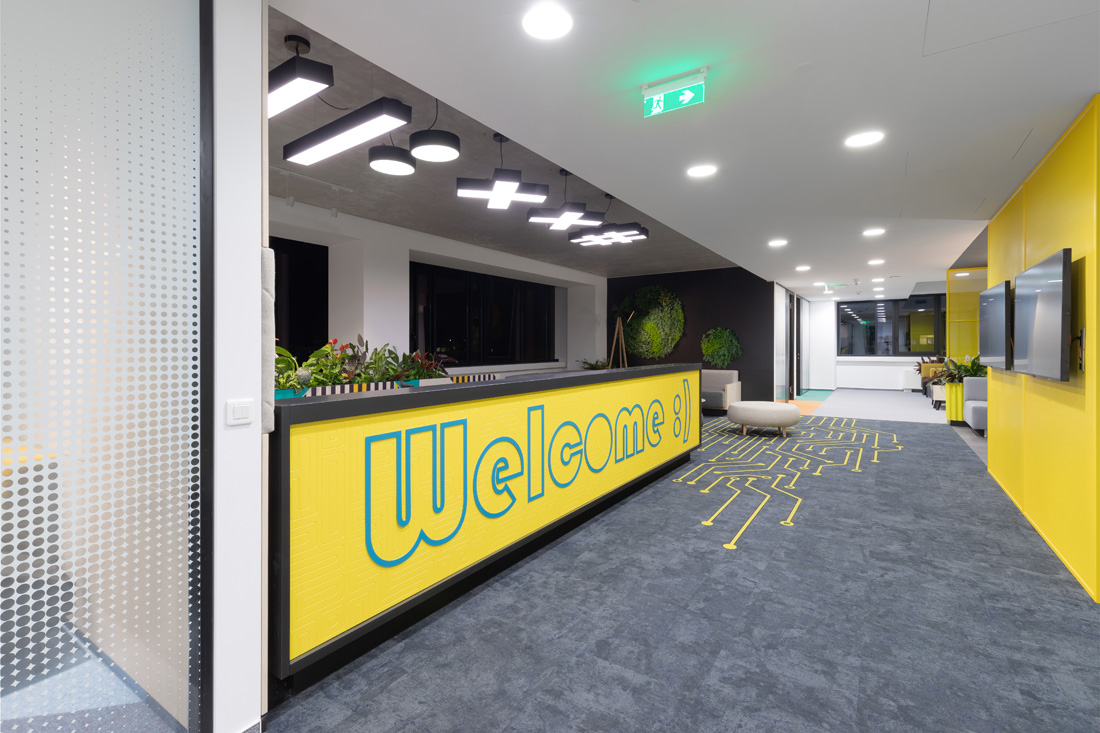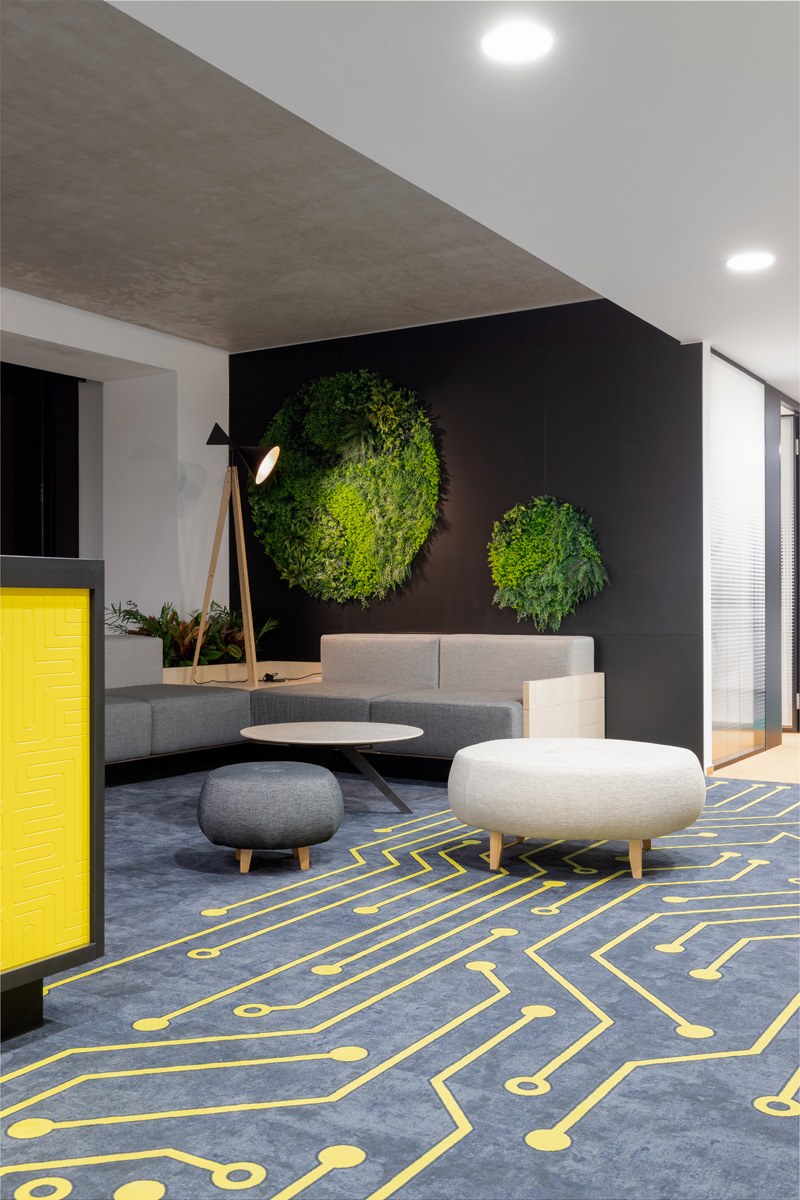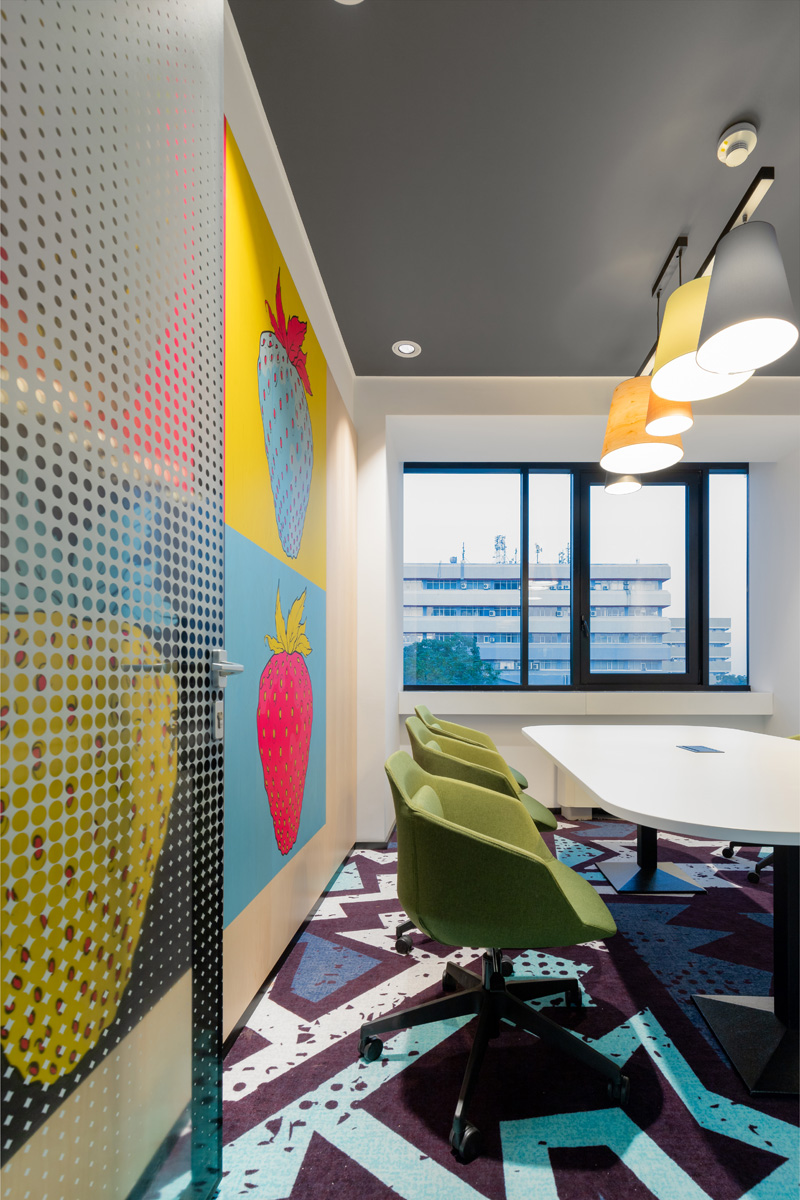 Credits
Autors
AMA Design
Client
Lidl Romania
Year of completion
2018
Location
Bucharest, Romania
Total area
2300 m2
Photos
Andrei Tudoran
Related posts
Powered by