Isola Beach Club is located in the Blue Palace Resort & Spa on the Greek island of Crete.
One of several restaurants within the resort, our brief was to expand and update this existing beach-side venue to cater for evening as well as day time visitors. The client asked for relaxed, laid-back lounging space that would provide guests with a comfortable refuge from the heat of the day; informal dining space serving an extended list of refreshments; and a bar that would bring everyone back again for evening cocktails.
The main challenge lay in dealing with the unusual 'footprint' of existing structure that could not be altered. We needed to provide an extended, modern kitchen within a circular space, redefining the traditional linear layout and overcoming all the potential issues. Similarly, the plan of the bar would also need to take a circular form. Outside, the challenge was to create an open-air lounge woven between the trees of this mature olive grove.
Inspired by traditional round, stone Mitata buildings of the region and their characteristic wooden roof structures we evolved the footprint into 2 spirals, one for the open air lounge with a fire-pit at the centre, and one for the bar and kitchen with a central open grill. The dry stone walls of the kitchen building unwind and gradually sink lower along the linear dining space before connecting to the lounge spiral and reaching the ground.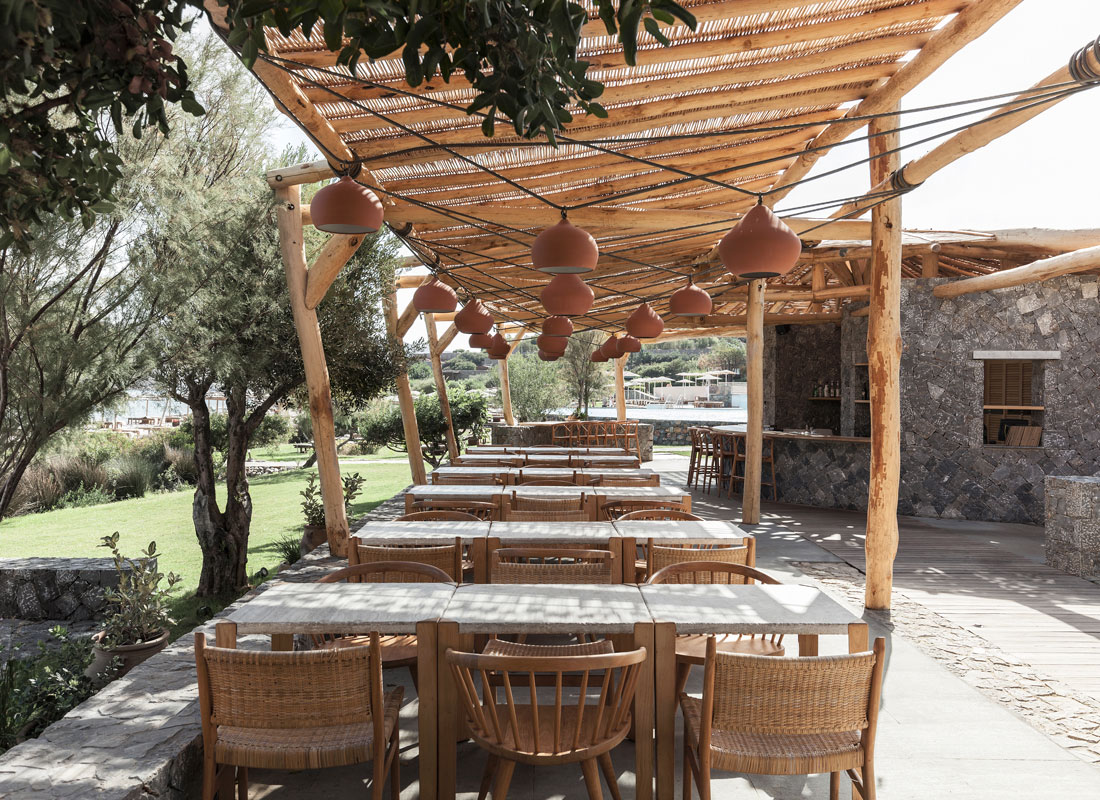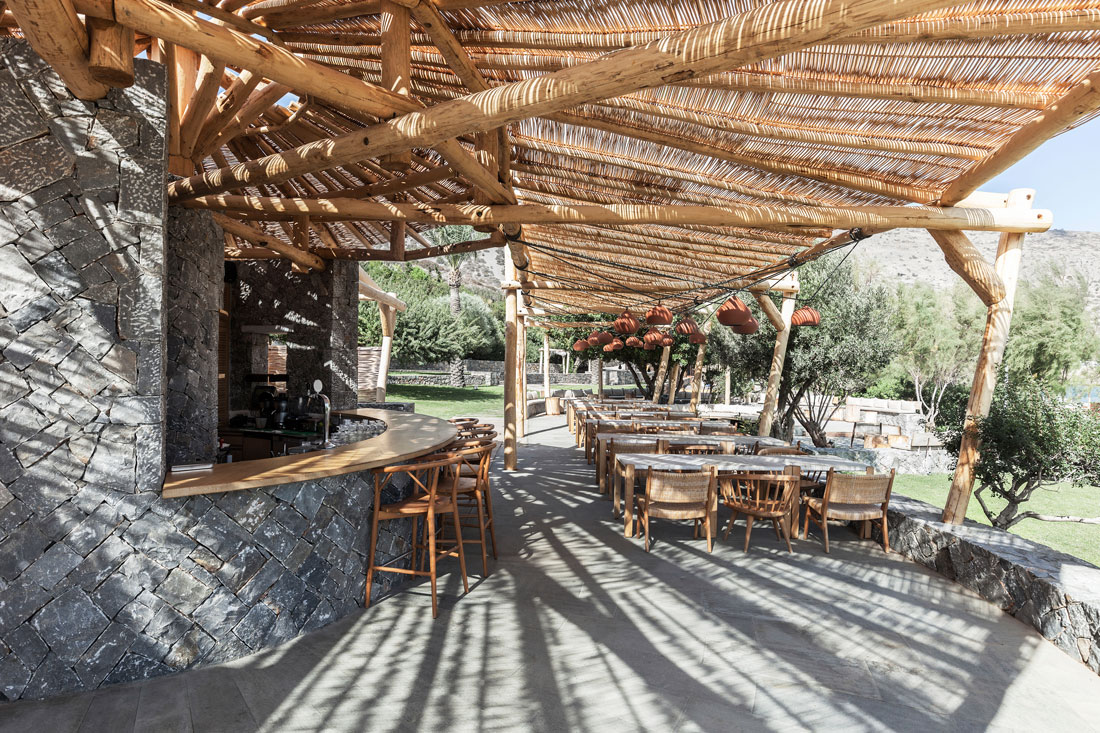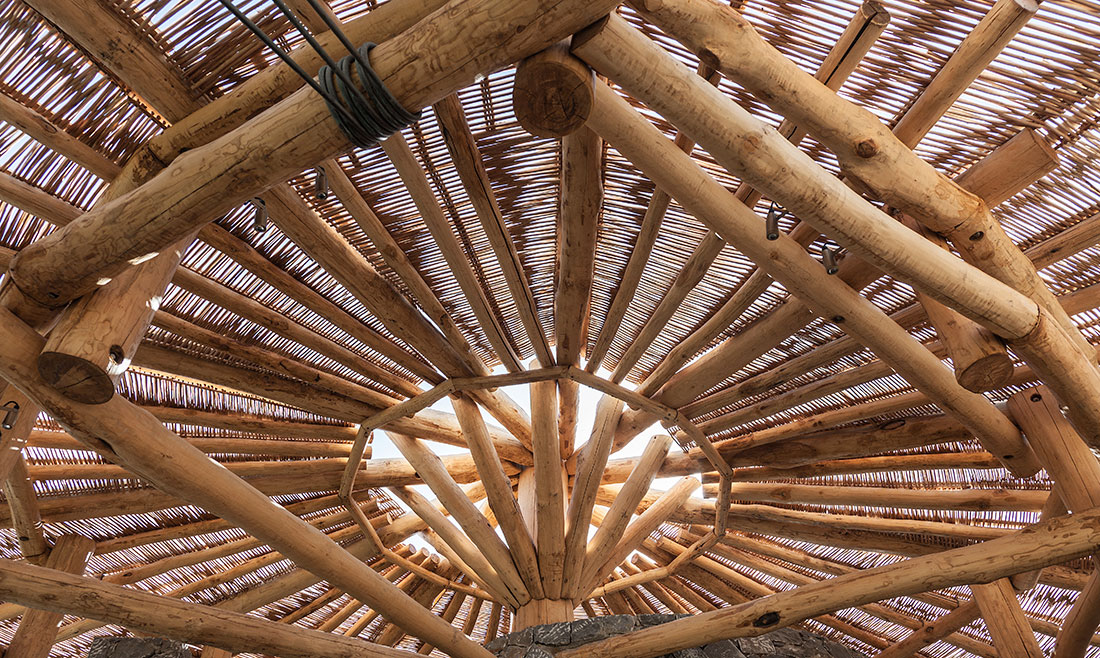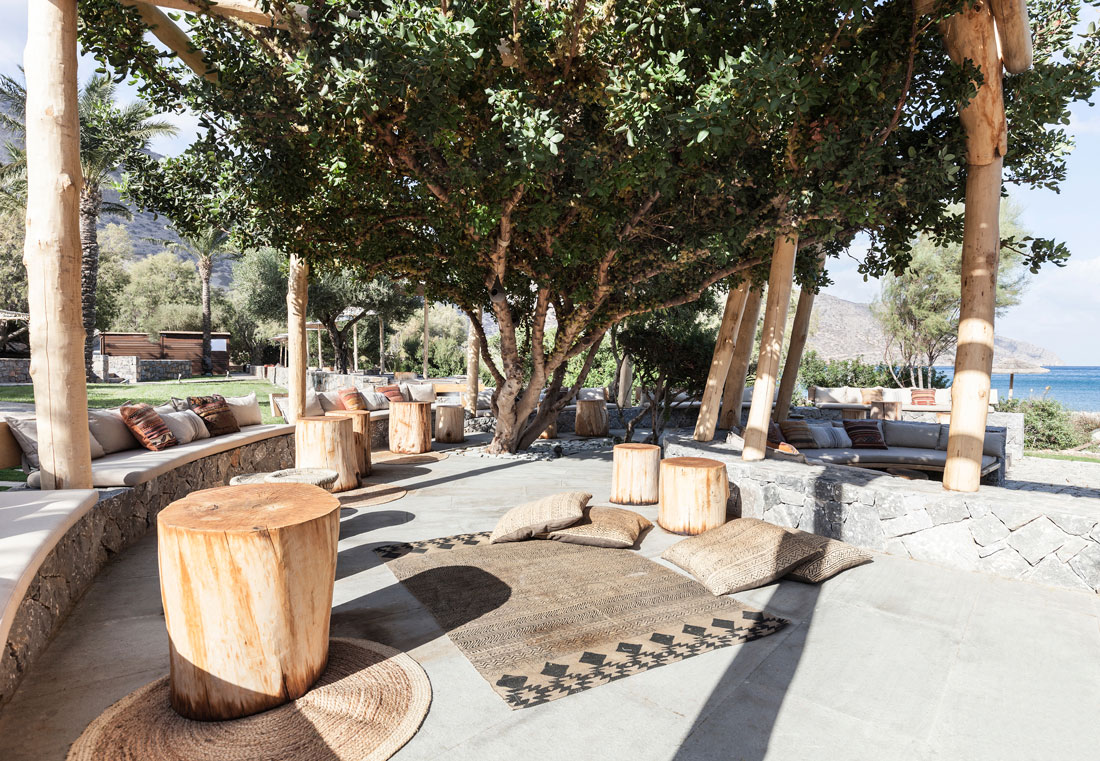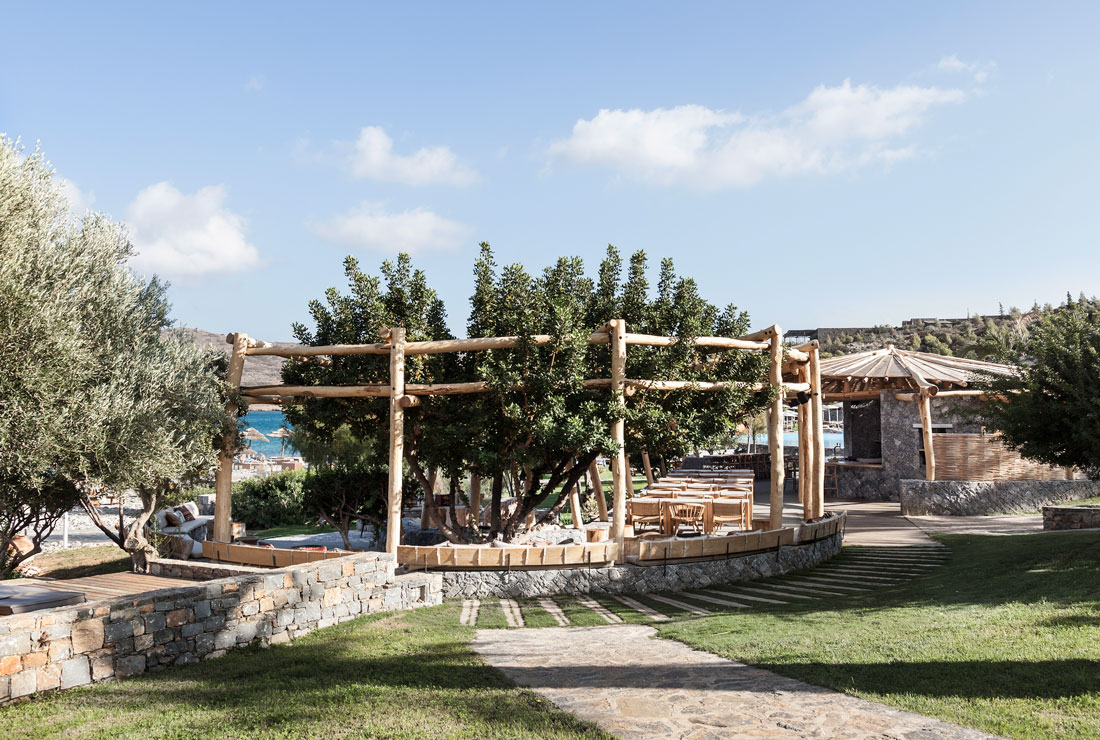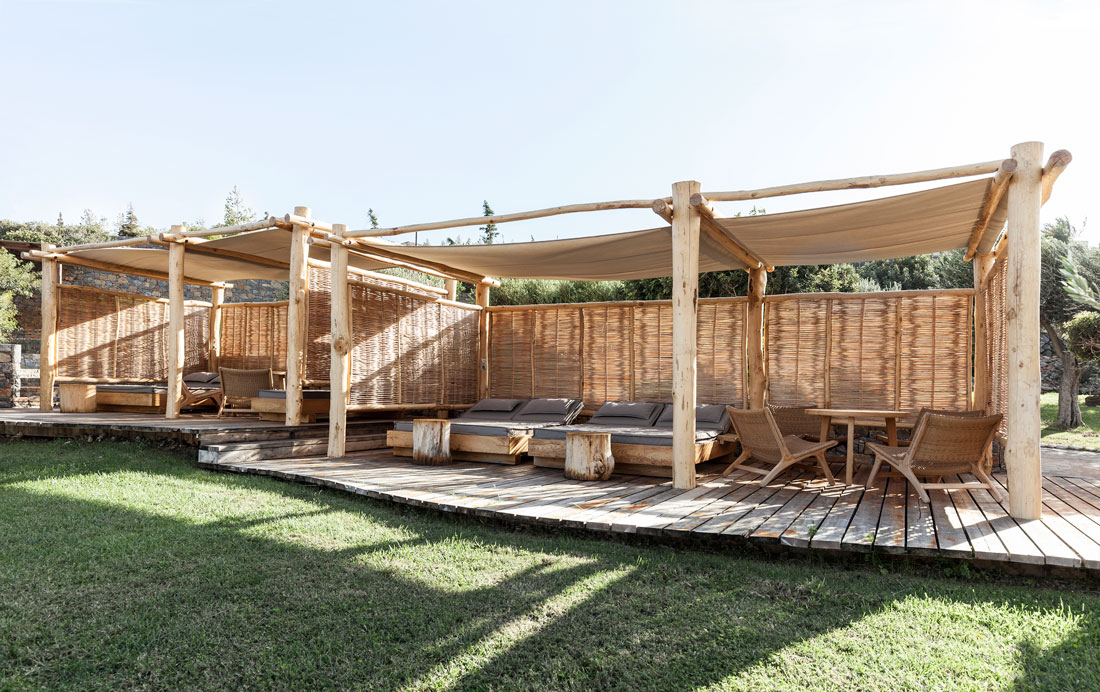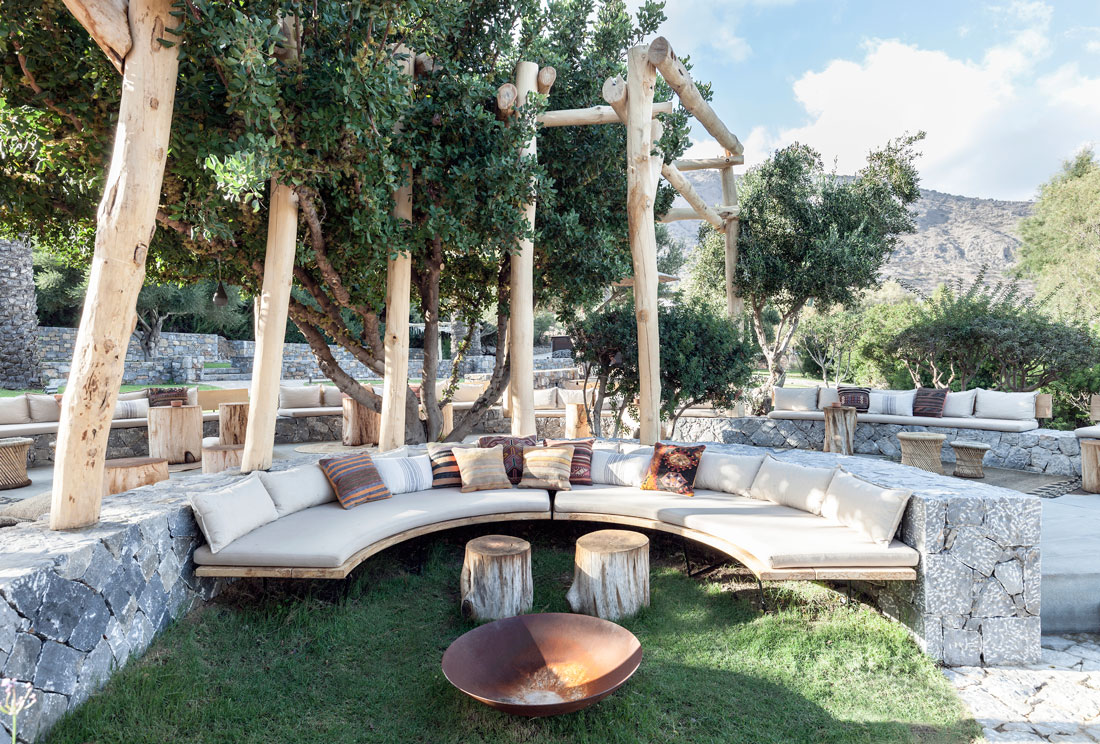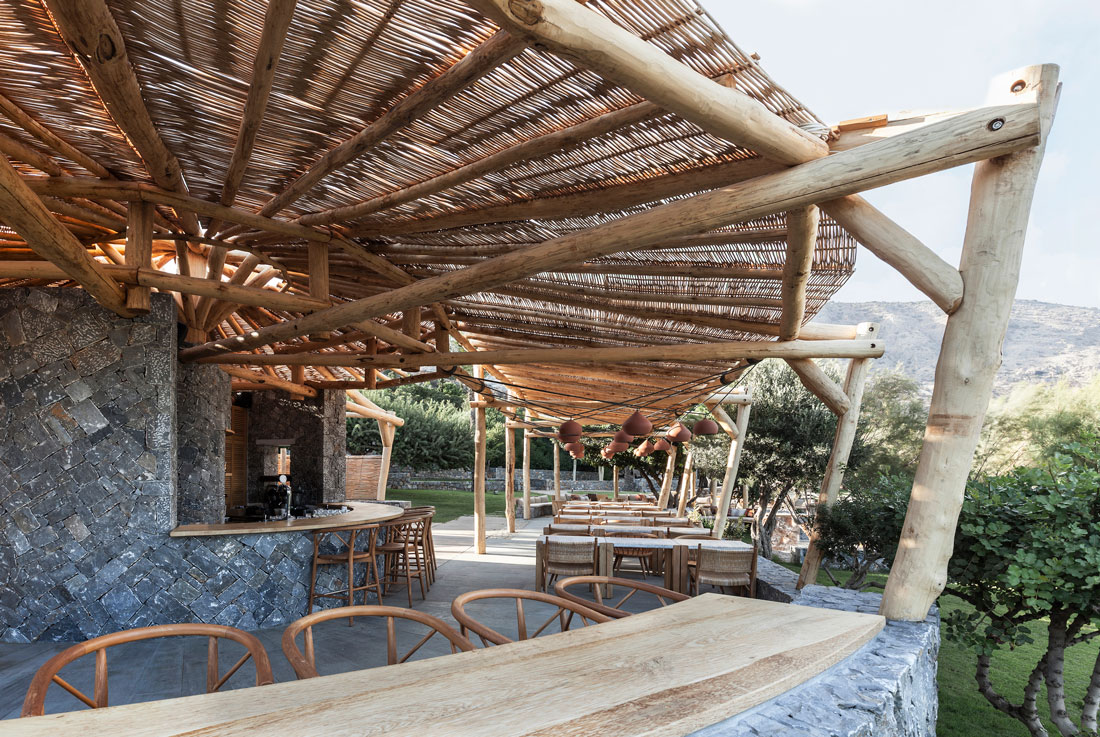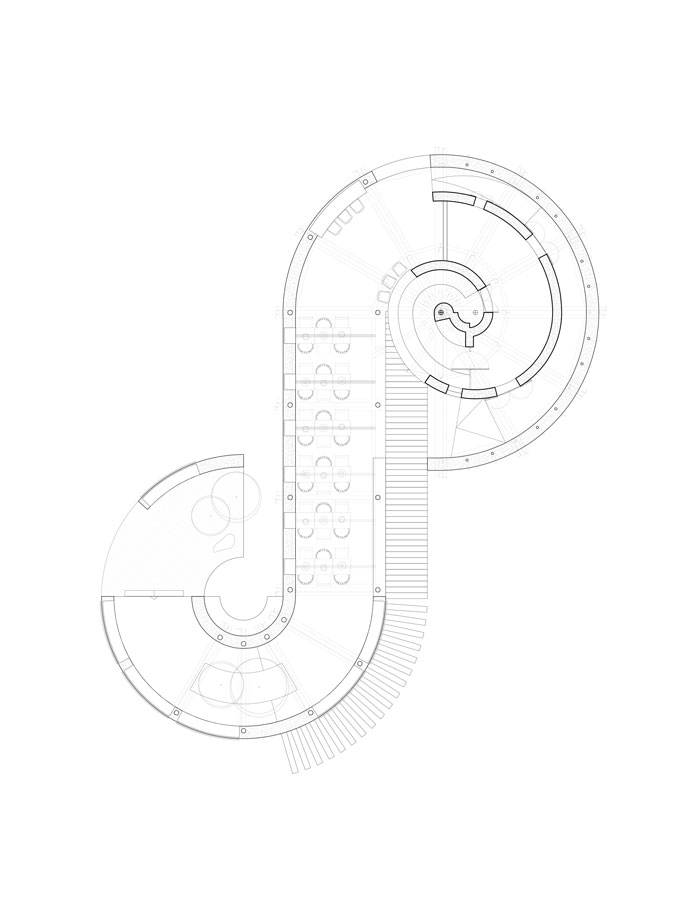 FILE:
Authors: k-studio; Konstantinos Karampatakis, Christina Voutou, Eirini Vouliouri, 
Client: Sbokos Hotel Group
Location: Crete, Greece
Photos: Yiorgos Kordakis
Completed: 2016
Area: approx. 350m²
Text provided by the authors of the project.