BIG SEEs mission is to help South East Europe develop by inspiring and activating the creative forces of the region. And this with a very strong believe, that only sustainable solutions and projects will enable South East Europe and the planet to prosper and survive.
One such an inspiring project, that the BIG SEE would like to present is – Auf fliegender Mission, a children book series, whose adventurous protagonists aim to make the world a better place.
Lutz Kucher, an influential German designer, who lives in the SEE region for more then a decade, has written and developed this book series with the mission to empower children (and eventually their parents and grand-parents) to proactively create their own future, rather than waiting for others to do it (or not do it).
The very well received children book series aims at the generation, that has to live the longest with the worsening state of the planet – kids and teens. Auf fliegender Mission wants to change things for the better by pinpointing sustainable grievances, by explaining some of their backgrounds and ultimately by giving the kids hope and the confidence that if they want, they can master the challenges ahead.
The seven books of the story lead three siblings, a toucan, a cat and a flying carpet called Kasimir, from Salzburg half way around the world into the amazon rainforest. On their journey they encounter various adventures, fight together with new friends against the wood mafia, corrupt politicians, an international gang of animal thieves and help wherever help is needed.
Together with an international team of highly gifted young creatives from South East Europe and beyond, Lutz Kucher has developed the book series for more then five years. He considers Auf fliegender Mission his most exciting and by far most important design project.
In the course of this venture he founded Lighthouse 01 Publishing, a publishing house that has started now to introduce the book series to the kids in the German speaking markets. Hoping to reach as many kids and parents as possible with this empowering story about empathy, friendship and sustainability.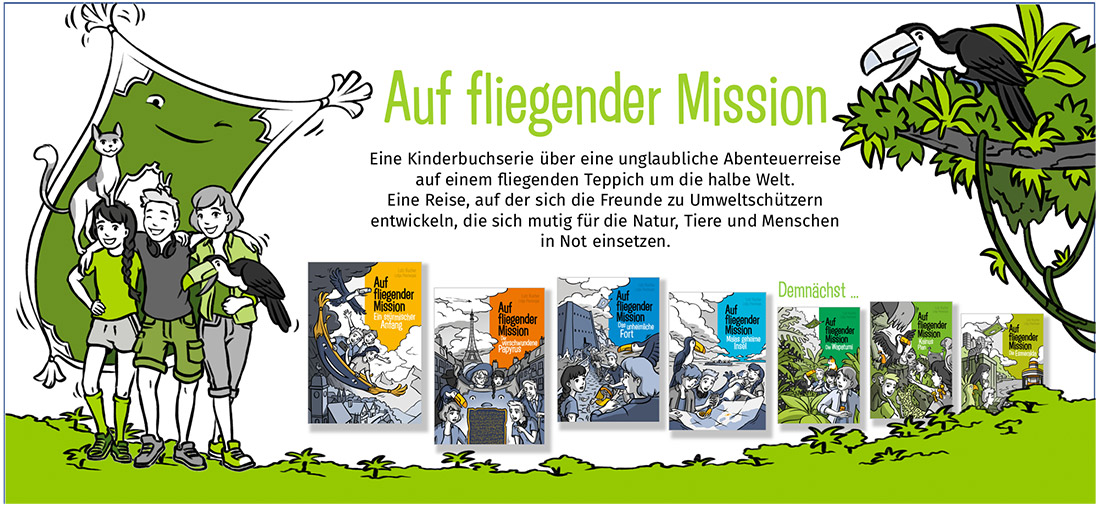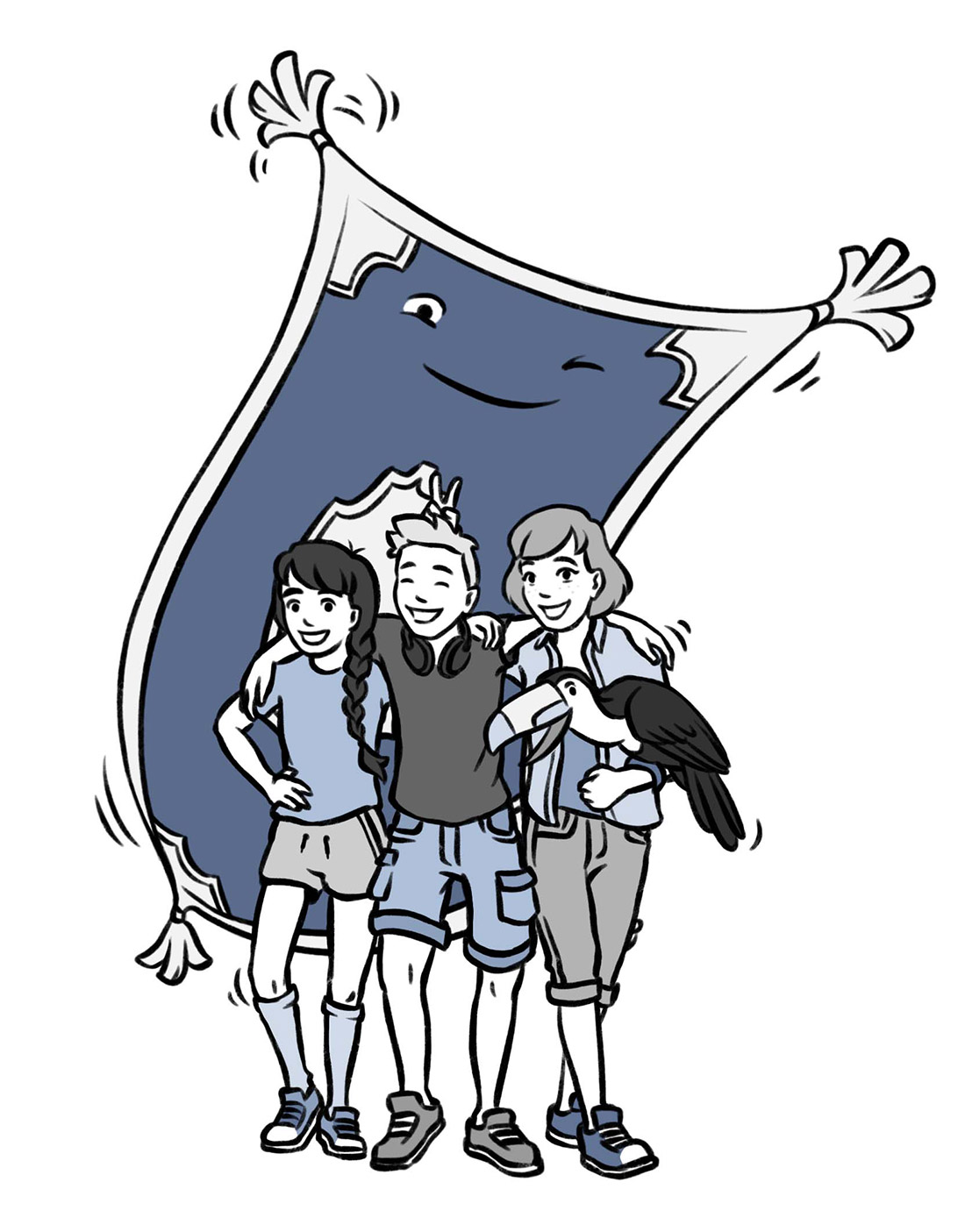 Illustrations – Lidija Plestenjak