India Estate is the outdoor setup for a seasonal festival, which is part of the process of continuous evolution of the former Mira Lanza industrial site in Rome, now transformed into a theater.
The strong aesthetic and historical character of the pre-existence has oriented the design towards light and regular shapes in fir wood. The installation is based on prefabricated load-bearing structures to which the cladding are applied: this system guarantees rapid assembly and disassembly, making the project extremely reversible.
The wooden skin, the light and the colored surface, created by overlapping micro-perforated pvc sheets, shield the prefabricated structure without making its presence felt.
Lighting becomes the protagonist of the entire project. Through the insertion of lights inside the wooden structures we obtained a scenic effect that enhances the forms, dematerializes the volumes and merges the installation with the context without invading it.
 What makes this project one-of-a-kind?
The surprising relationship between a temporary architecture and the historical context, due to the wise use of lights, mirrors and colours.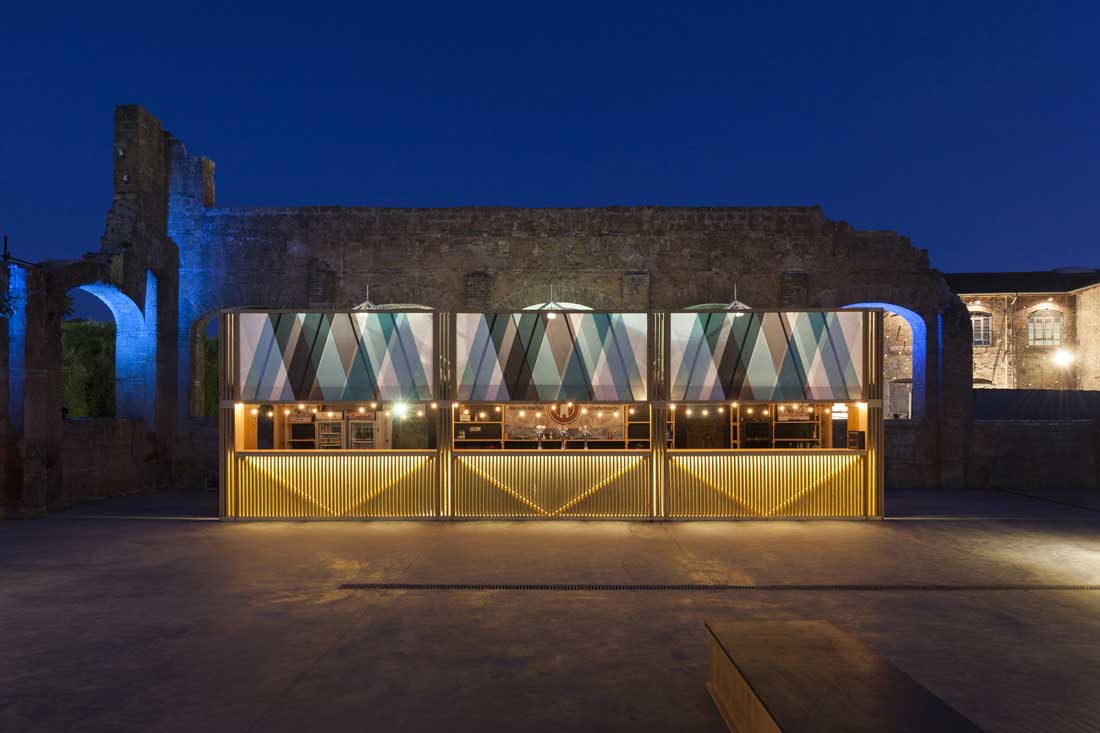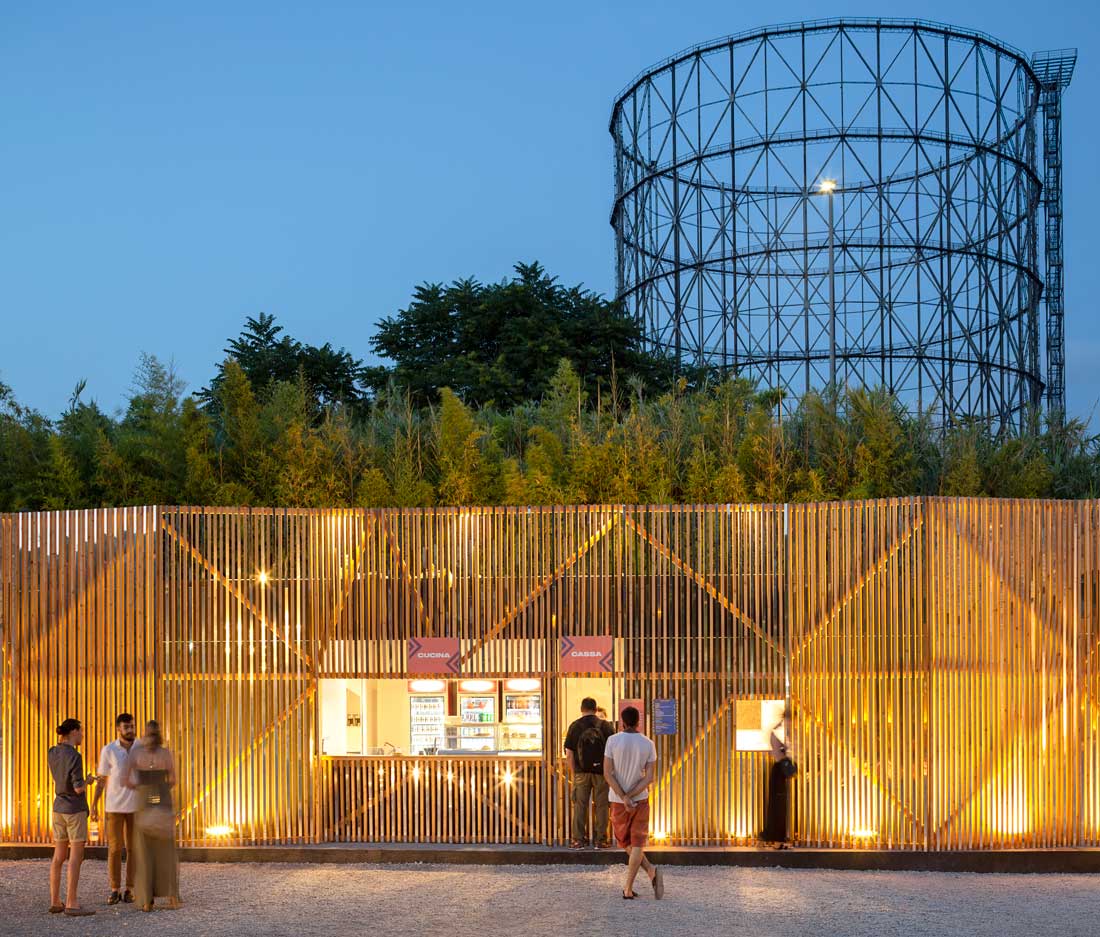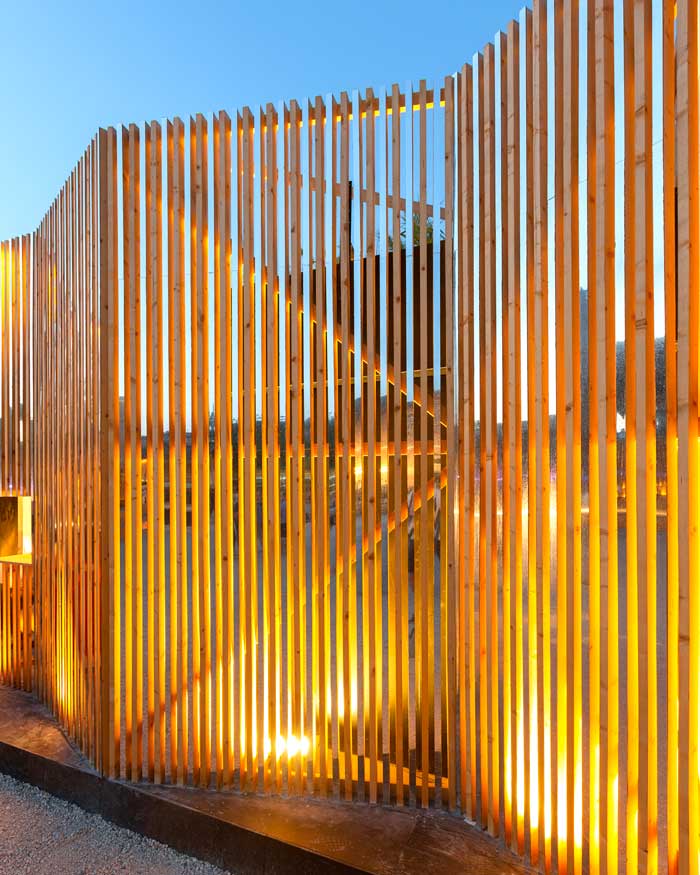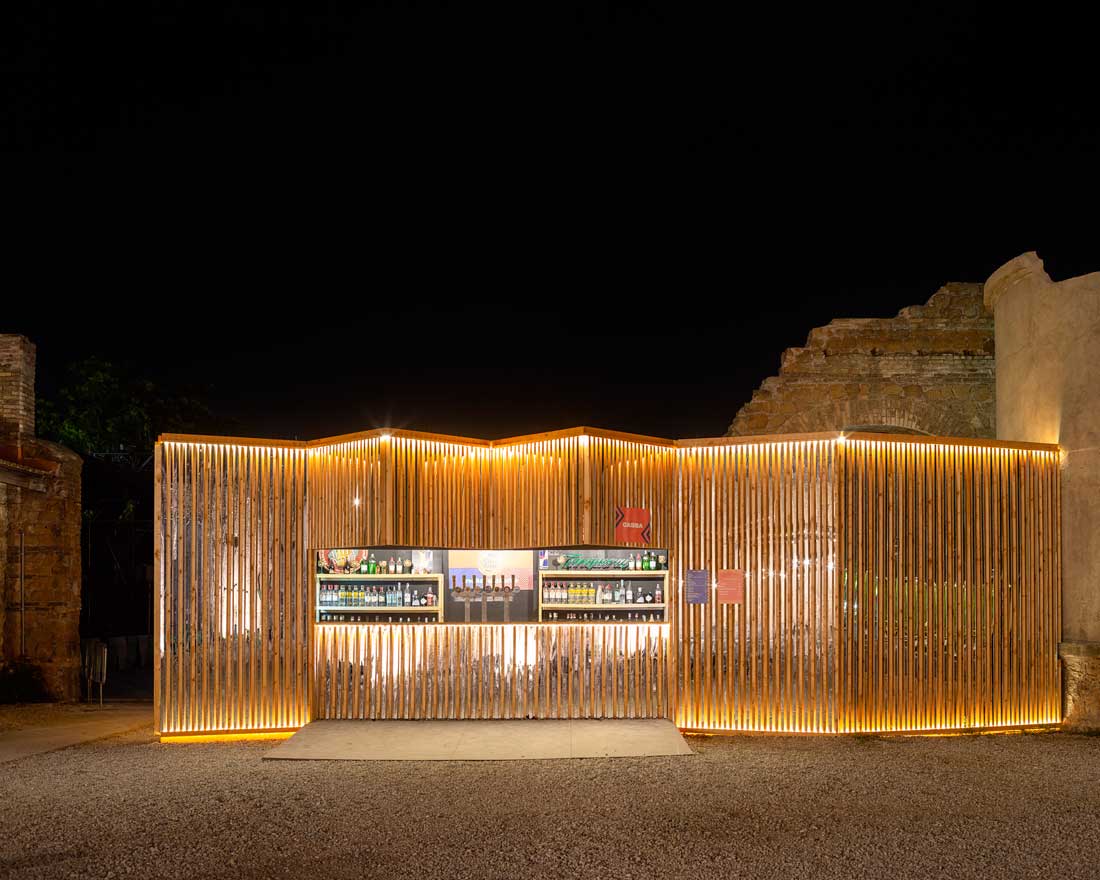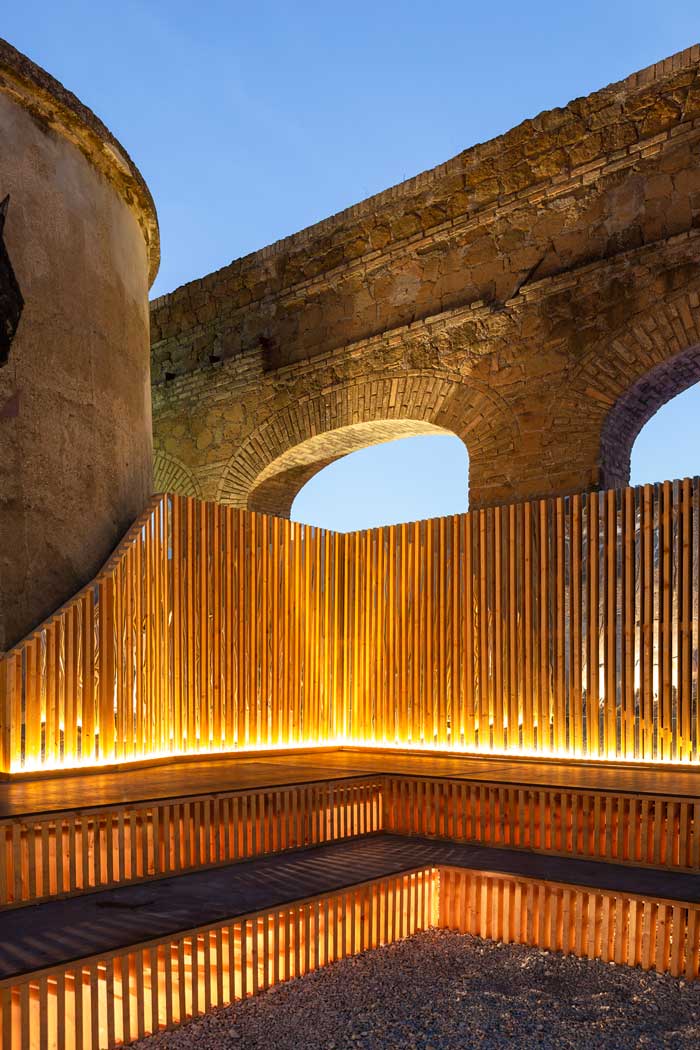 About the authors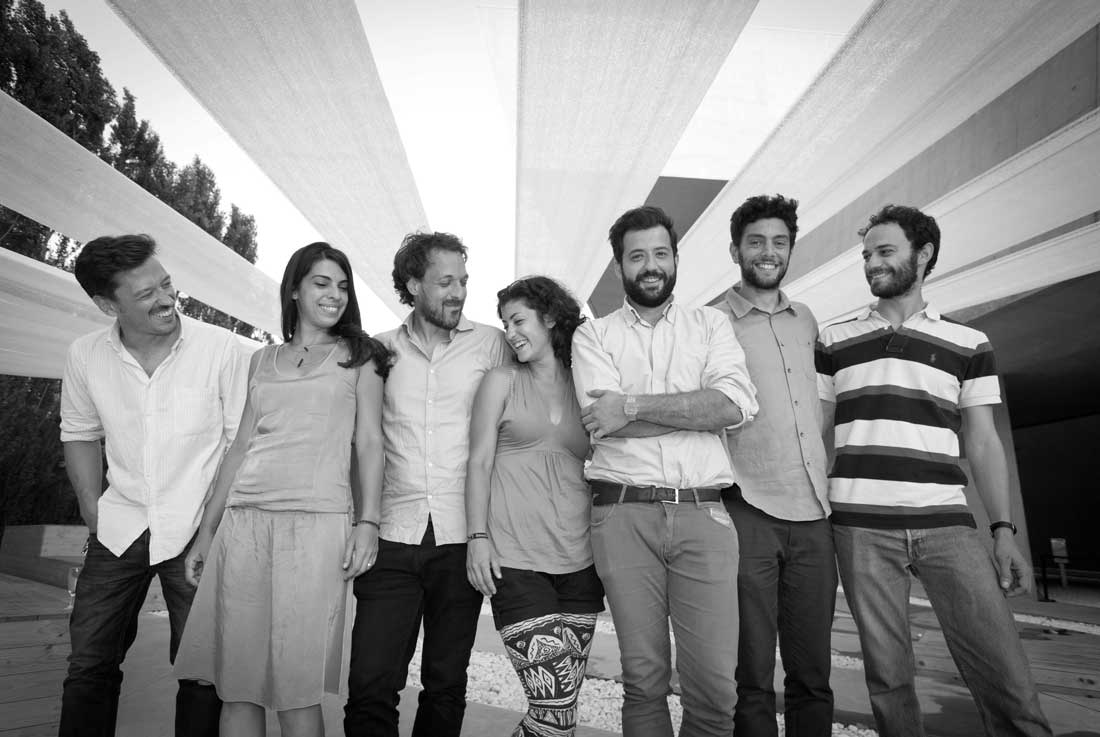 Orizzontale are an architects' collective based in Rome whose work crosses the fields of architecture, urbanism, public art, and DIY practice. Orizzontale since 2010 has been promoting projects of common relational spaces, giving form to both dismissed and unseen images of the city. These projects have represented the ground for experimenting new kinds of collaborative interactions between city dwellers and urban commons as well as occasions to test the boundaries of the architectural creation process.
Orizzontale has developed projects in Italy, Spain, Germany, Austria, Greece, Ukraine, Portugal, Netherlands. "8 ½", the mobile theatre designed by orizzontale in 2014, was awarded the international prize of Young Architects Program("YAP MAXXI 2014") by MAXXI Museum and MoMA PS1. In 2018 at the Venice Biennale, orizzontale is awarded the "Young Talent of Italian Architecture 2018", which rewards the best Italian under 35 practice.
FILE
Authors: orizzontale
Client : Ops! srl
Photographer: Francesco Galiotto, Mattia Panunzio
Location: Rome, Italy
Year of completion: 2018 – 2019
Total area (m2): 2700 
Text provided by the authors of the project.