Following the earthquake that devastated the city of Amatrice and the surrounding villages in 2016, there was an urgent need for an intervention that would provide a temporary meeting place in which all the social and catering activities interrupted by the earthquake could find a dedicated new home.
The concept is based on the model of a multipurpose square that is able to become a place for meeting and social exchange and where the inhabitants can take advantage of a range of different services. The new square, which has a school canteen and eight restaurants covers a surface area of 2,500 square metres. The design had to satisfy a number of demands, including the need for a short implementation time, the multi-purpose nature of the structure and above all its function of providing support for the local population. In short, this area is a symbol of renaissance for the city of Amatrice.
As in historic Italian squares where the Church as the undisputed meeting place was surrounded by artisans' workshops, so the canteen is surrounded by other buildings that highlight even further the value of the design as a square and a place for conviviality. The surrounding buildings were designed to accommodate 8 catering activities that were destroyed by the earthquake, thereby providing work for the residents once more. It was calculated that 100 jobs will be recreated thanks to these structures, thereby maintaining one of the most significant economic activities and attempting to revive the local tourist economy which has always been an important source of income.
What makes this project one-of-a-kind?
The food area was built in the fastest and the most efficient way to answer the post-earthquake emergency in Amatrice. This project proves wood to be a sustainable, flexible, easy and fast in building and transportation, construction material. The area food has given to Amatrice more than just a new shelter and community hub, it relaunched the local economy.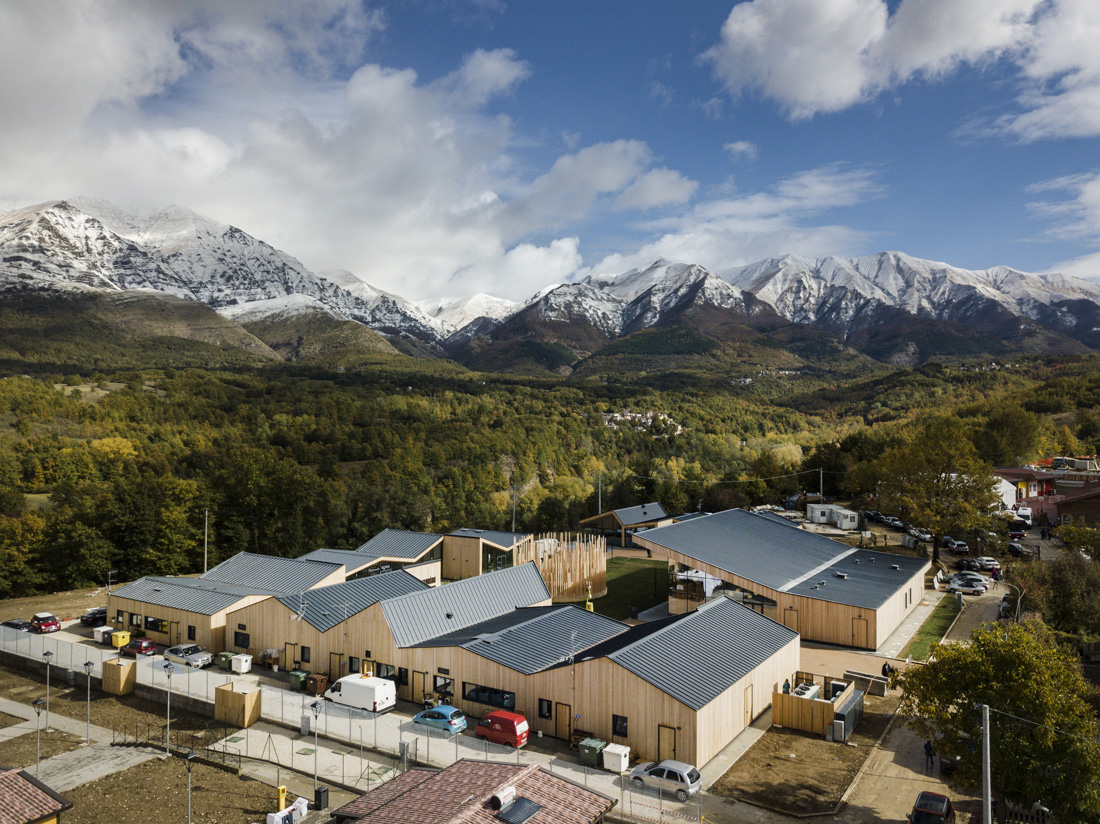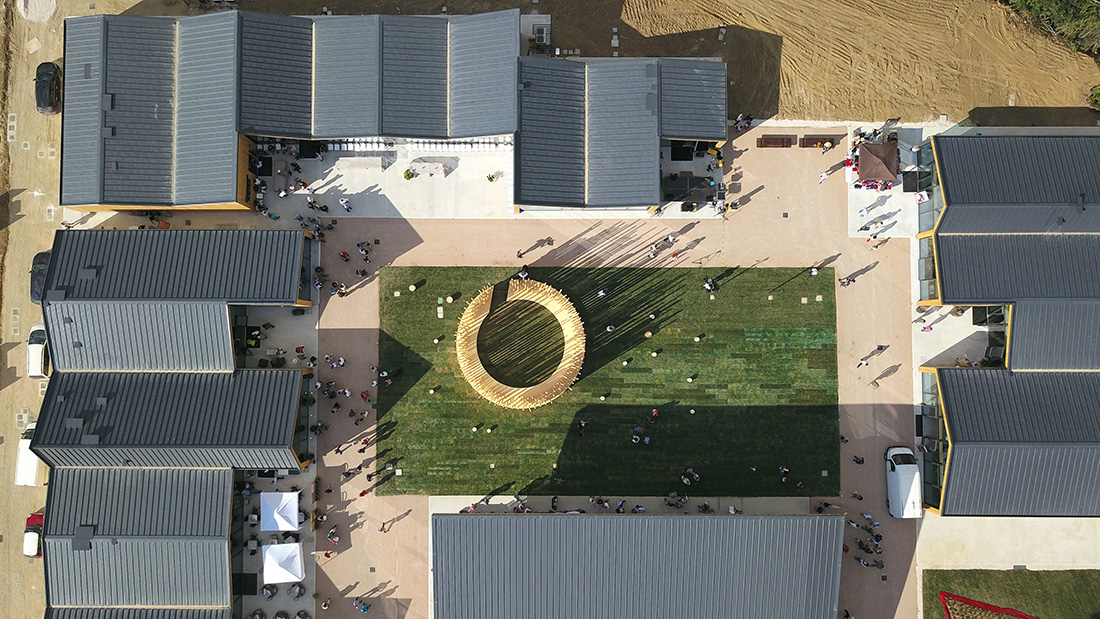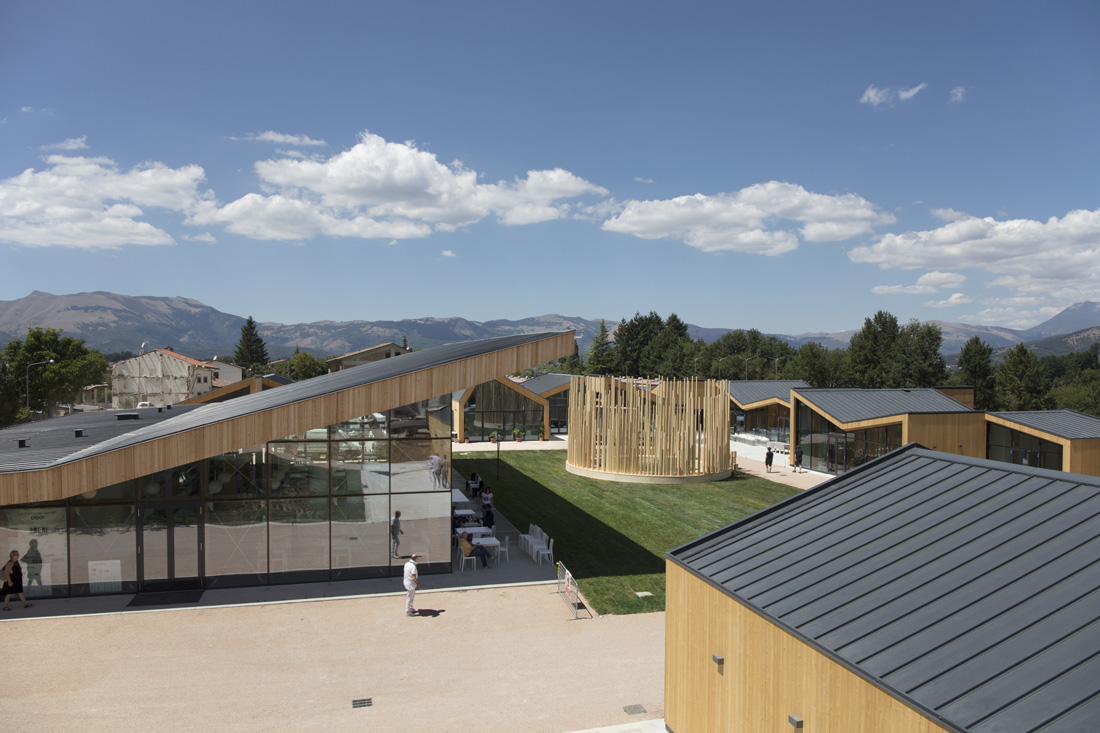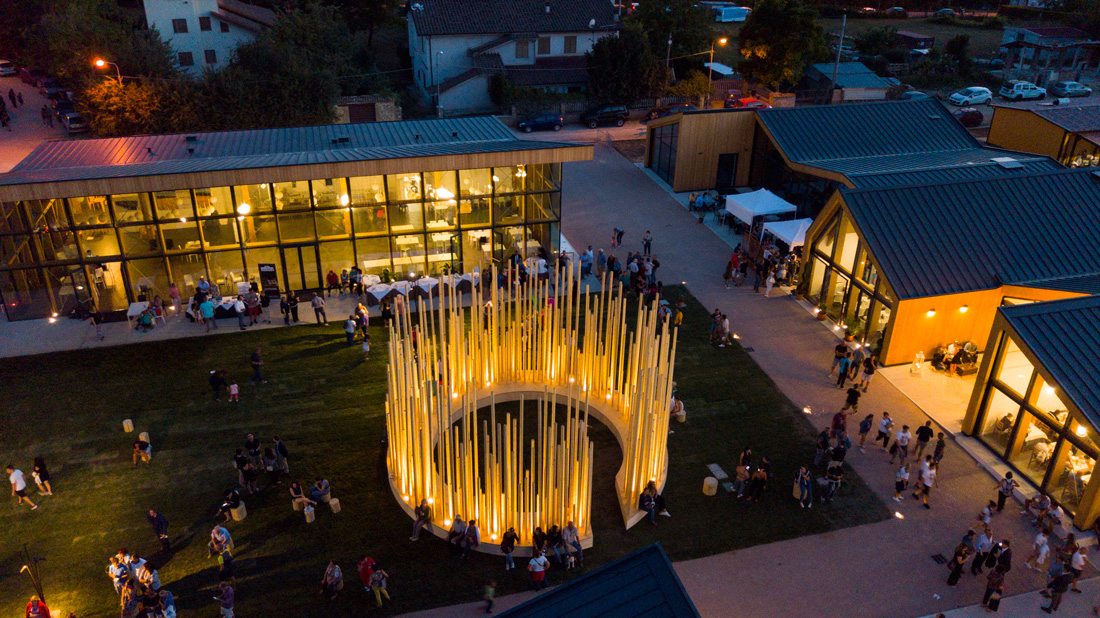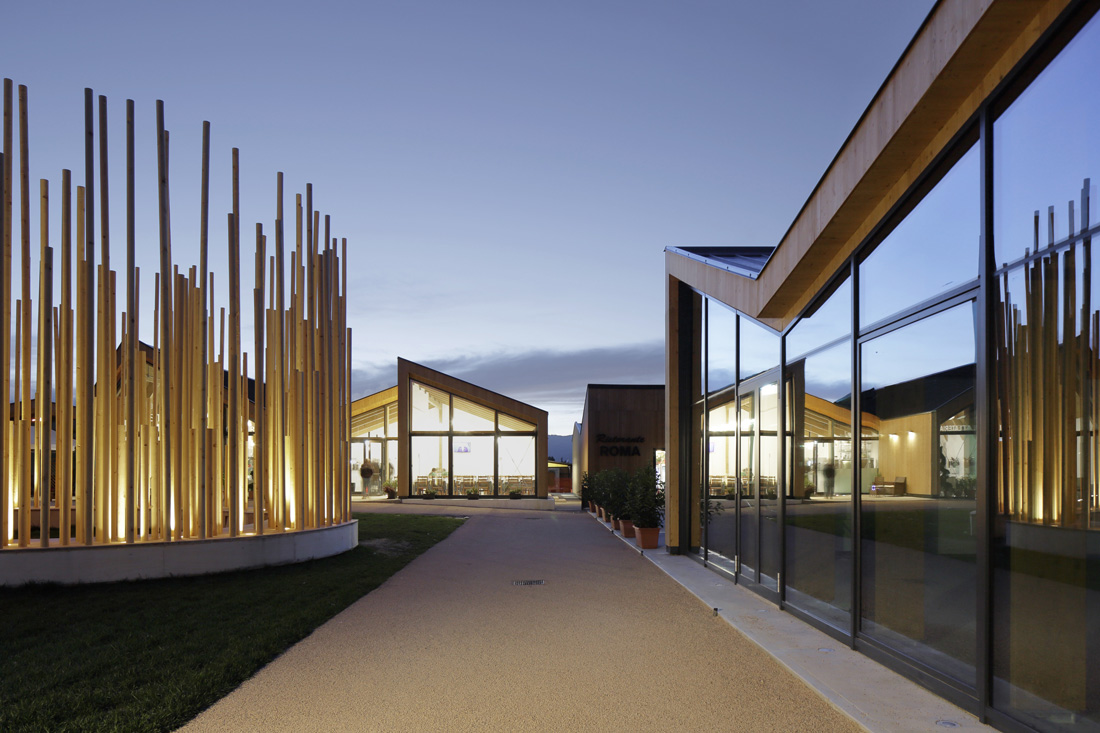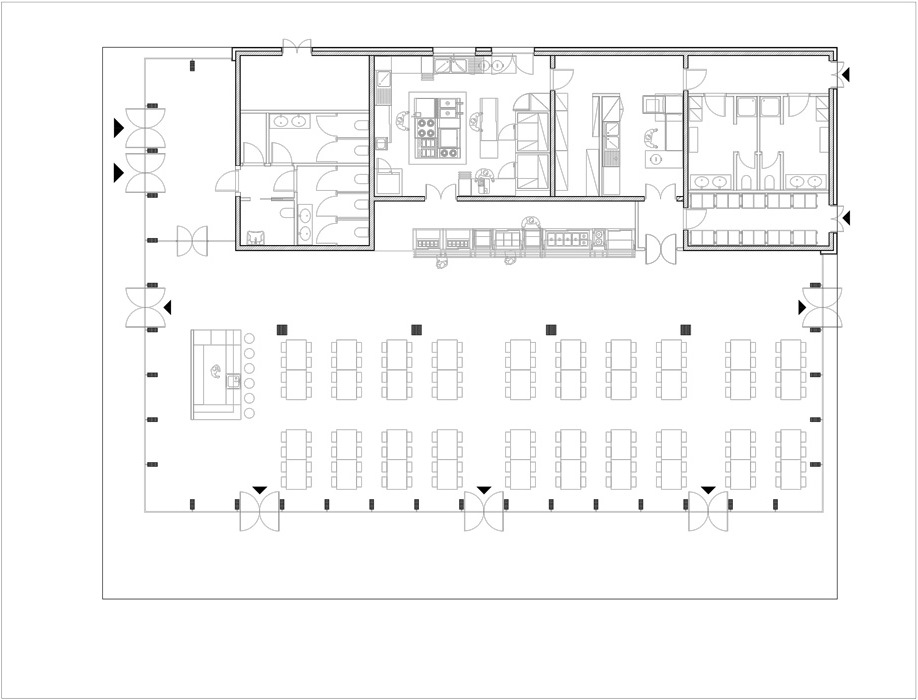 About authors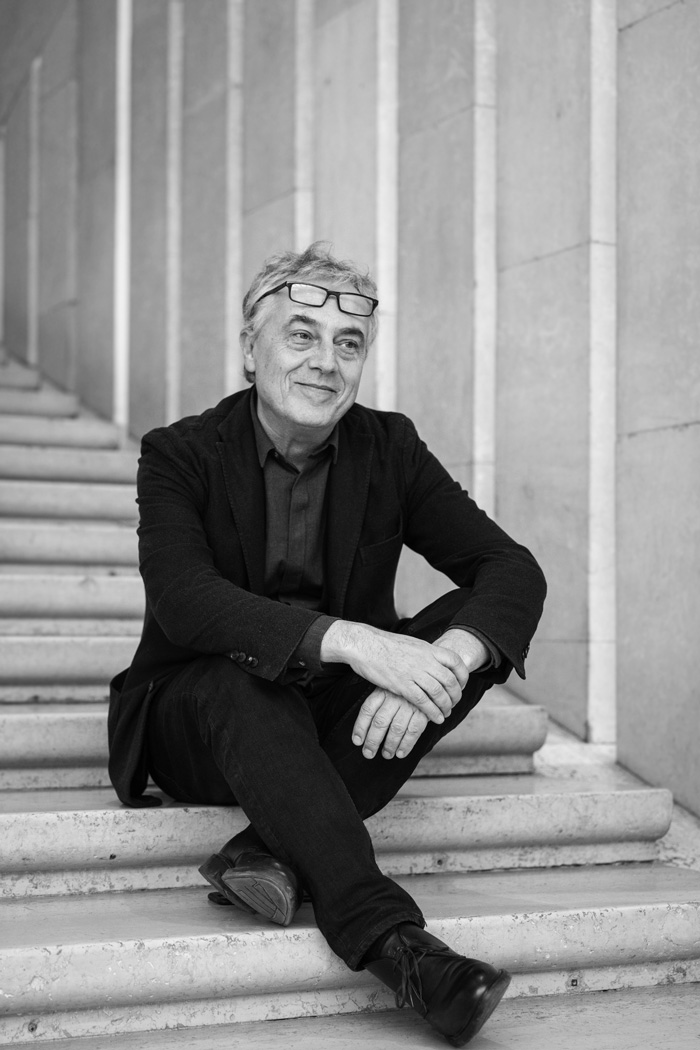 Stefano Boeri
Based in Milan and with offices in Shanghai and Tirana, Stefano Boeri Architetti's work ranges from the production of urban visions and buildings to interior and product design, constantly referring to the geopolitical and environmental implications of urban phenomena.
The focus on the relationship between city and nature in 2014 led to the creation of the Vertical Forest in Milan, first prototype of a residential sustainable building hosting more than 800 trees and 20,000 plants.
The office works on different international projects of urban forestry among which the Vertical Forests in Paris, Lausanne, Utrecht, Eindhoven and Nanjing and several models of Forest Cities all over the world.
FILE
Authors: Stefano Boeri, Corrado Longa, Marco Giorgio, Julia Gocalek, Daniele Barillari
Client: "Un aiuto subito. Terremoto Centro Italia 6.0"
Beneficiary: Municipality of Amatrice
Project photos: Paolo Rosselli, Giovanni Nardi
Portrait photo: Gianluca Di Ioia
Location: Amatrice, Italy
Year of completion: 2017
Total area: GFA 2,300 m2
Text provided by the authors of the project.