Perched up on a small hill overlooking a suburb of Prishtina, the strength and dynamism of the Humolli House's structure results in a living symbol of confidence in an environment striving to find itself.
Volumes of light define the H House, pouring in through expansive windows. The living space resembles a pure and inhabitable sculpture that inspires a society to think about how form and function can together break new ground and build a microcosm of sustainable beauty. With orientation and natural illumination meticulously planned, large south- and west-facing windows provide atmospheric corners and astonishing focal points that draw the eyes into specific areas during any time of day. The intersection of planes, walkways and stairs encourage social encounters and visual exploration. From the private outdoors of its gardens through to the surreal landscape within the contemporary mansion, the home's interior becomes an extension of its exterior, connecting with nature to breathe in surrounding life.
The H House not only exhibits the possibilities of boundless creativity, but also reveals an important ethical consideration of how space impacts both the emotions of a society and its spirit.
What makes this project one-of-a-kind?
The H House is designed with light and space in mind while at the same time it looks at the local culture and tradition that inspire the dynamics of form. The H House is bold, daring, experimental, visionary, and with human well-being in mind. It stands tall as a unique representation of what architecture can be, not only for 4M Group and our client, but for the whole city and the country.
Text provided by the architects.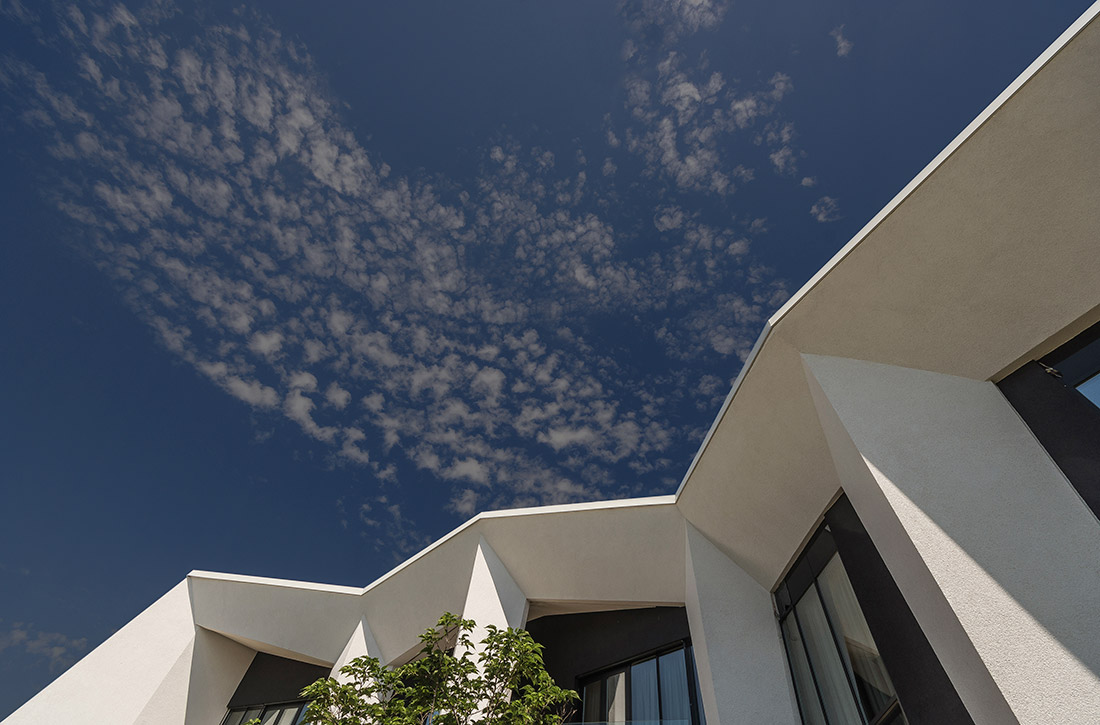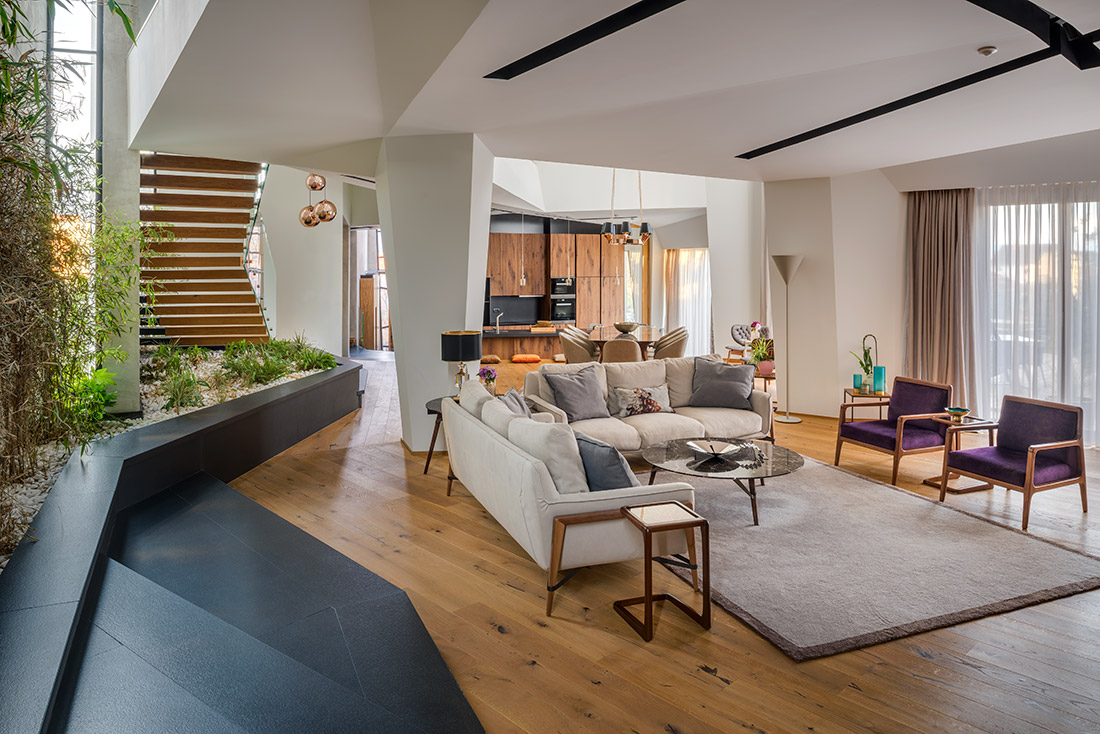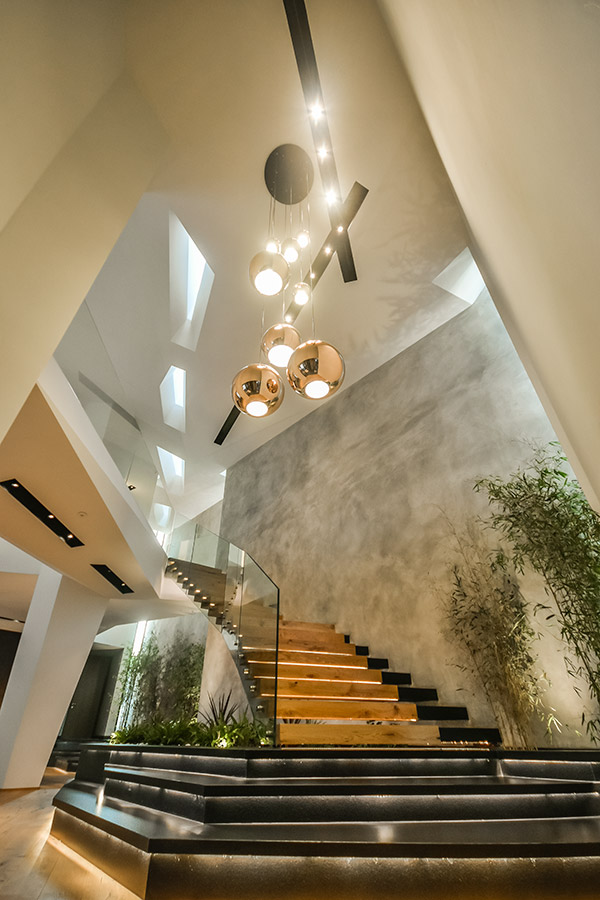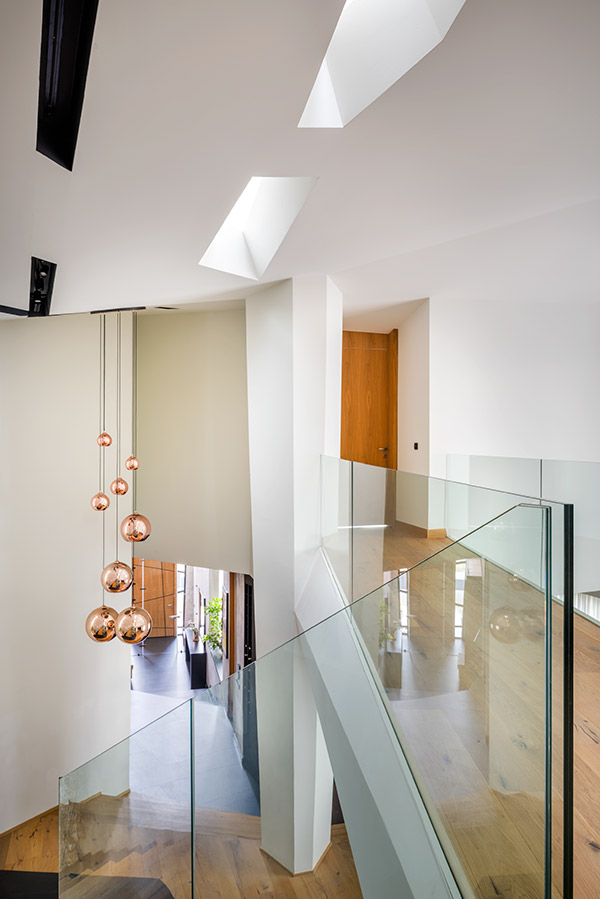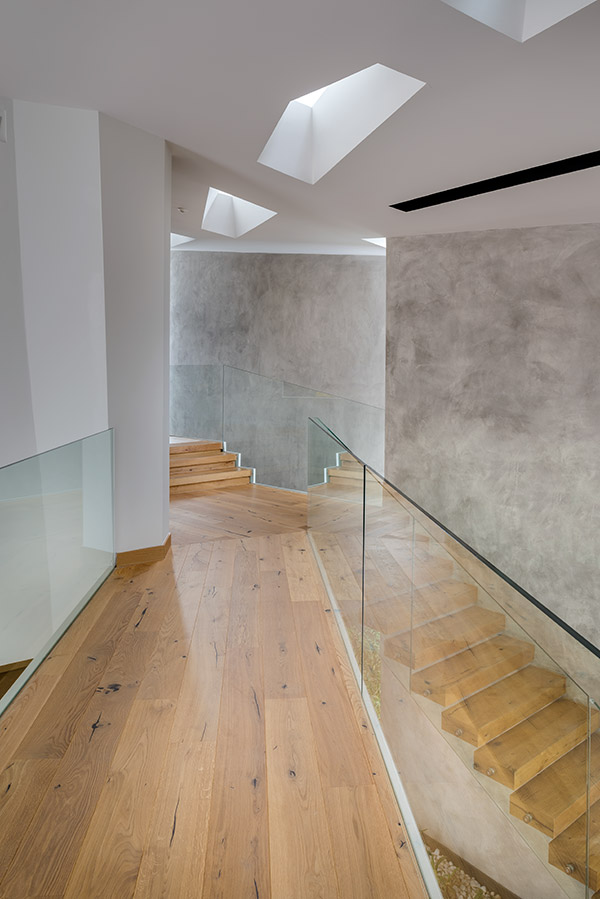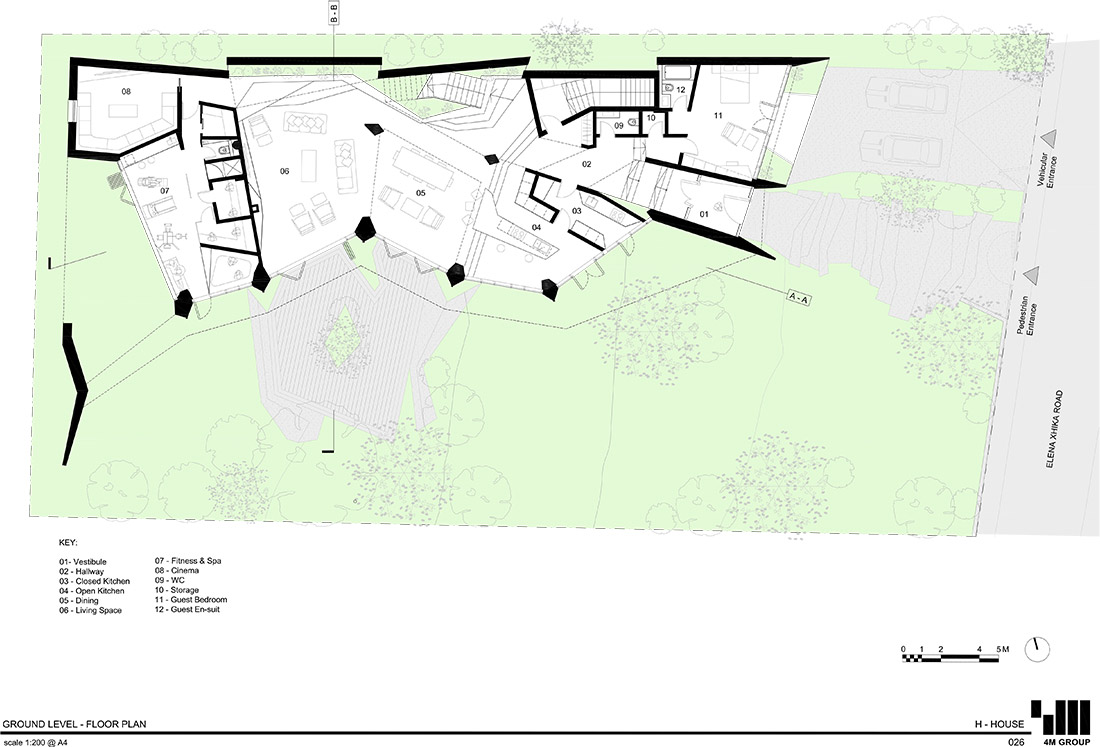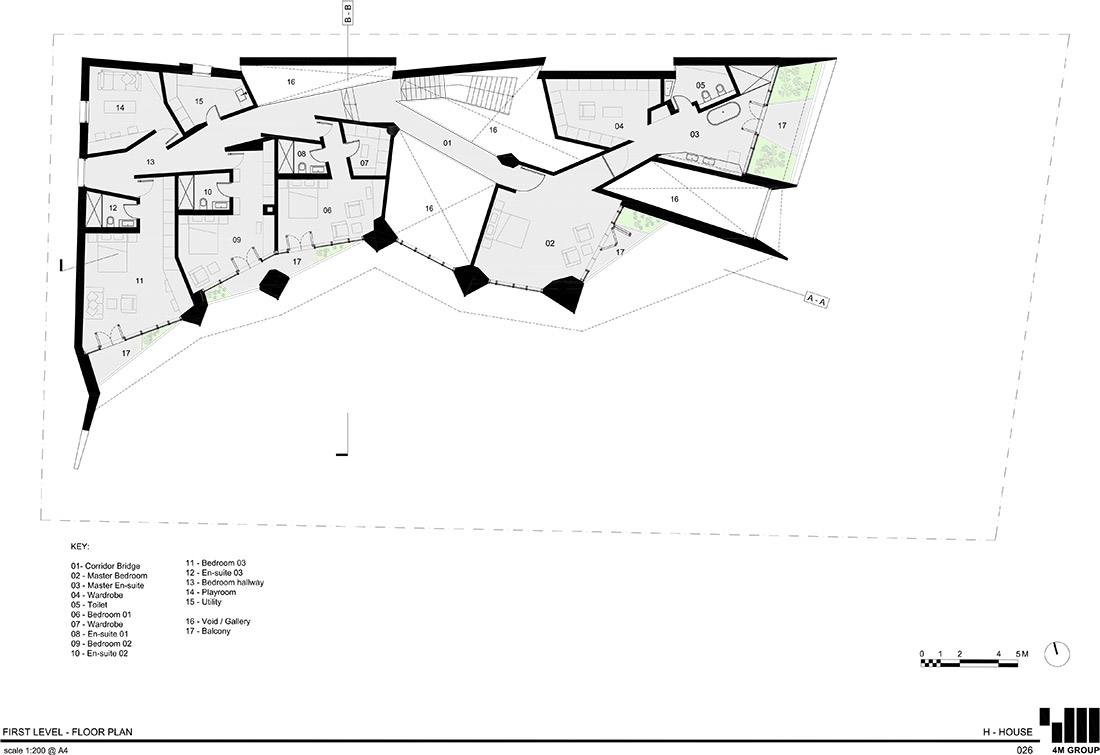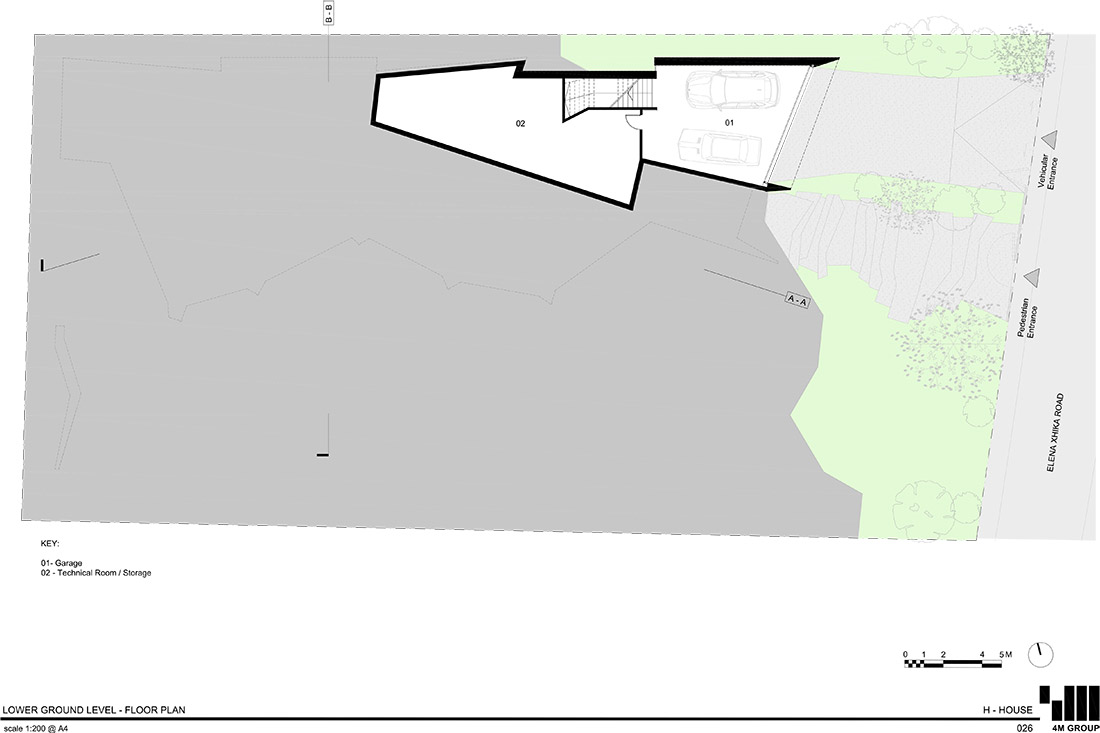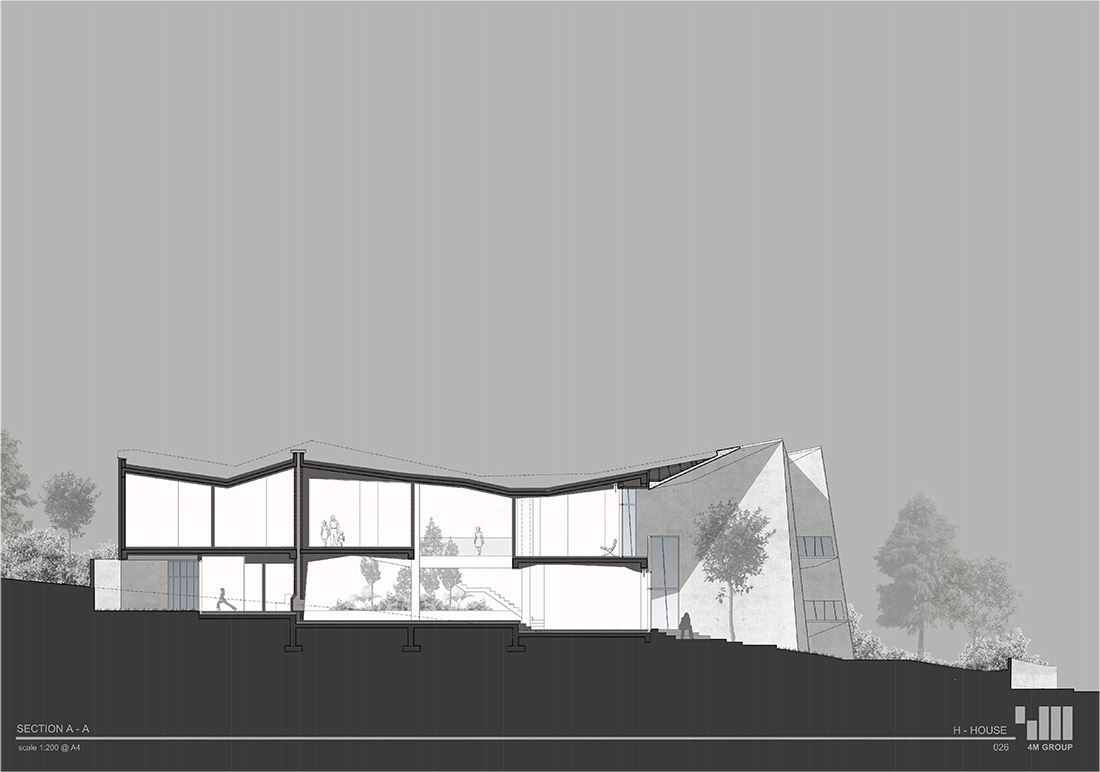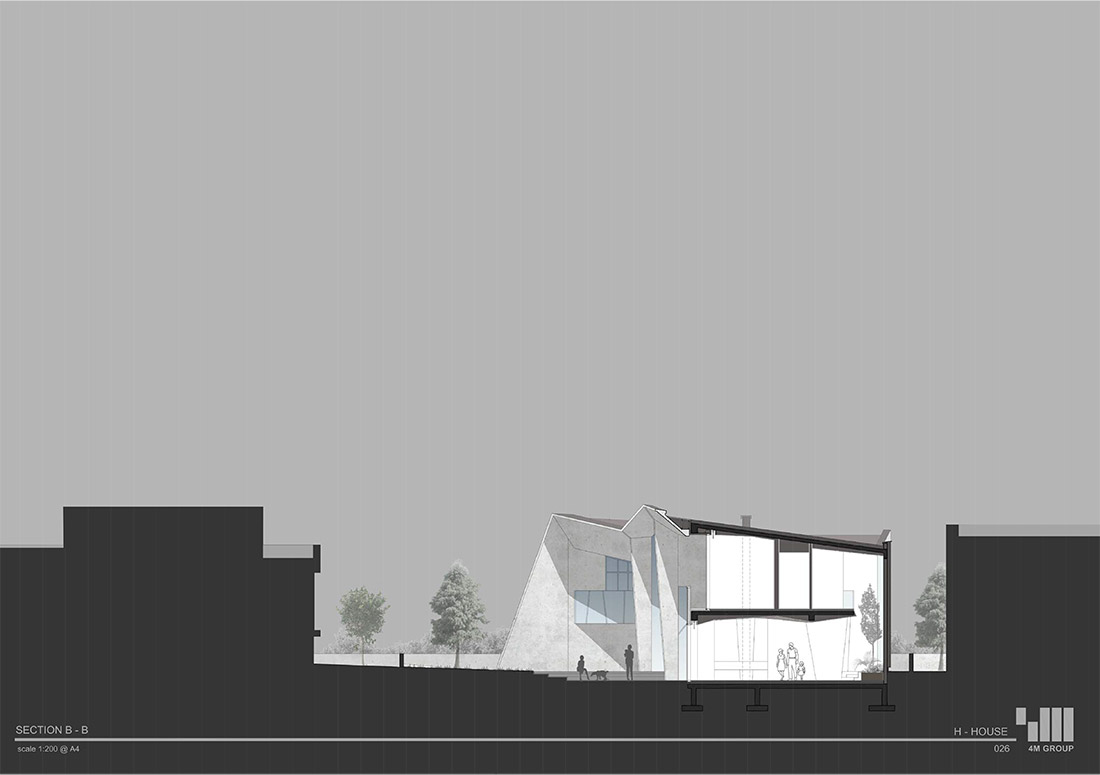 Credits
Architecture
4M Group; Përparim Rama, Fitim Muçaj, Agron Mjekiqi
Year of completion
2016
Location
Çagllavice, Prishtina, Kosovo
Area
Total area: 904 m2
Site area: 2,500 m2
Photos
Fitim Muçaj, Ilir Rizaj
Project Partners
OK Atelier s.r.o., MALANG s.r.o.
Related posts
Powered by