A vessel and spoon for serving Greek yogurt, inspired by the corrugated cow shed roofs at The Holy Monastery of St. John the Forerunner in Anatoli, Thessaly, Greece.
The Greek Orthodox monastery was founded in the 16th century and revived by an international group of women monastics in 2000. The nuns inspired by each of their countries' culinary traditions produce various artisanal products, including a traditional Greek style strained yogurt.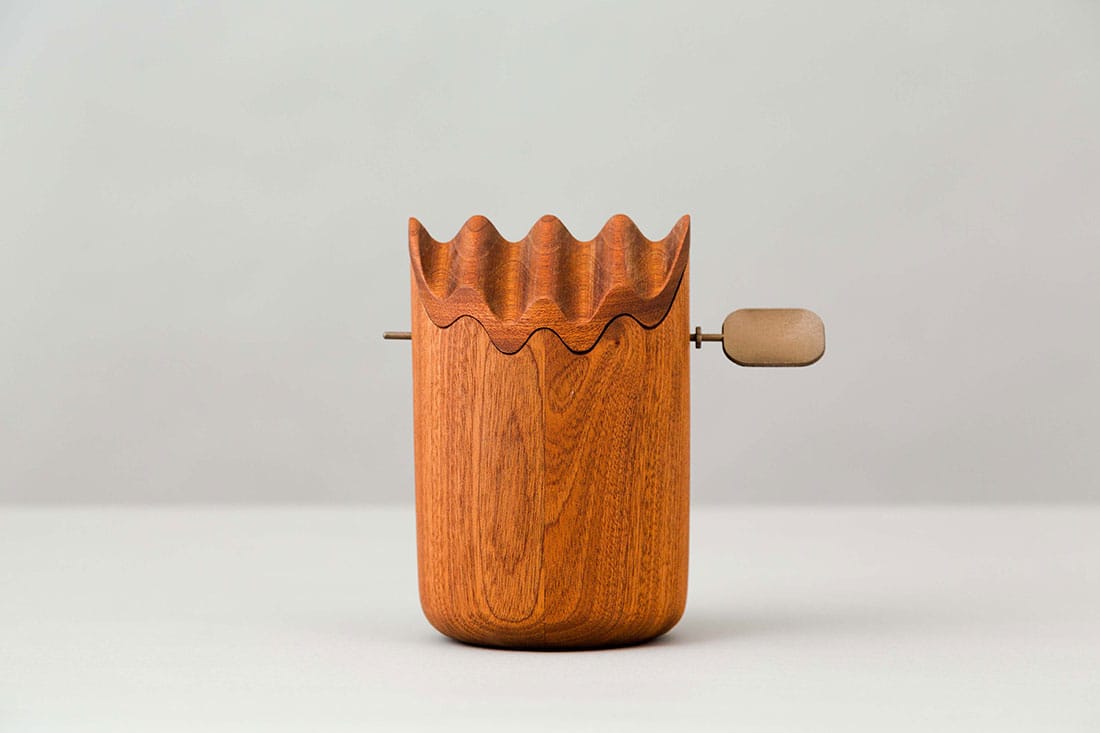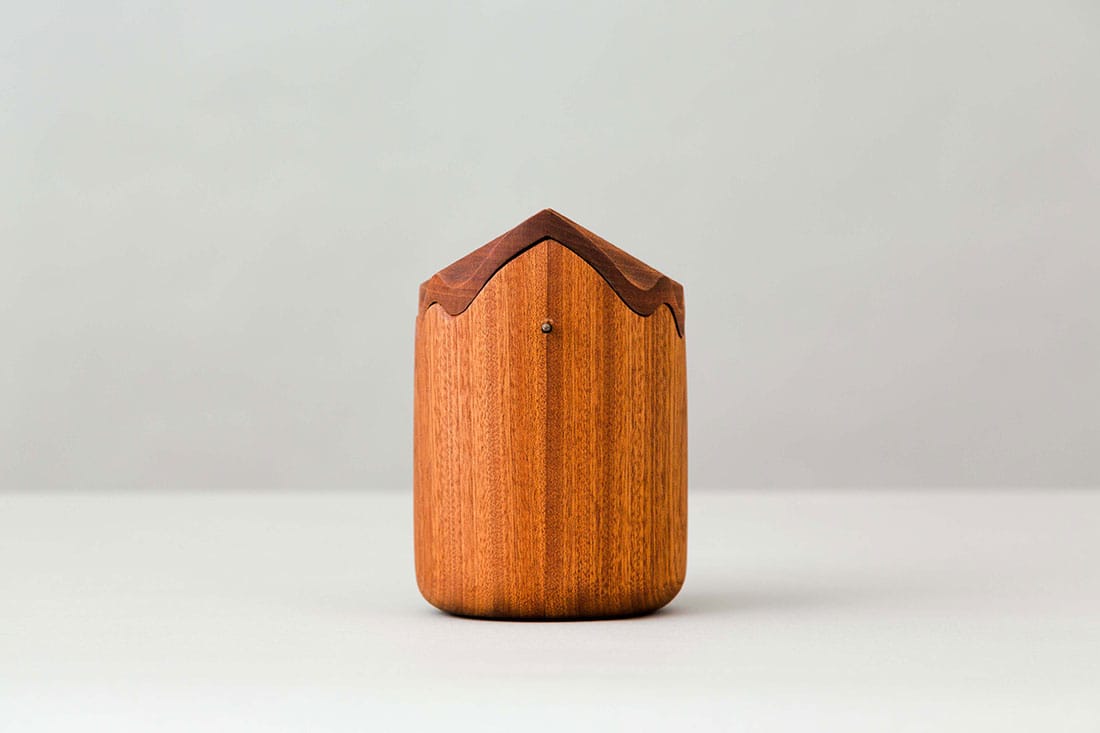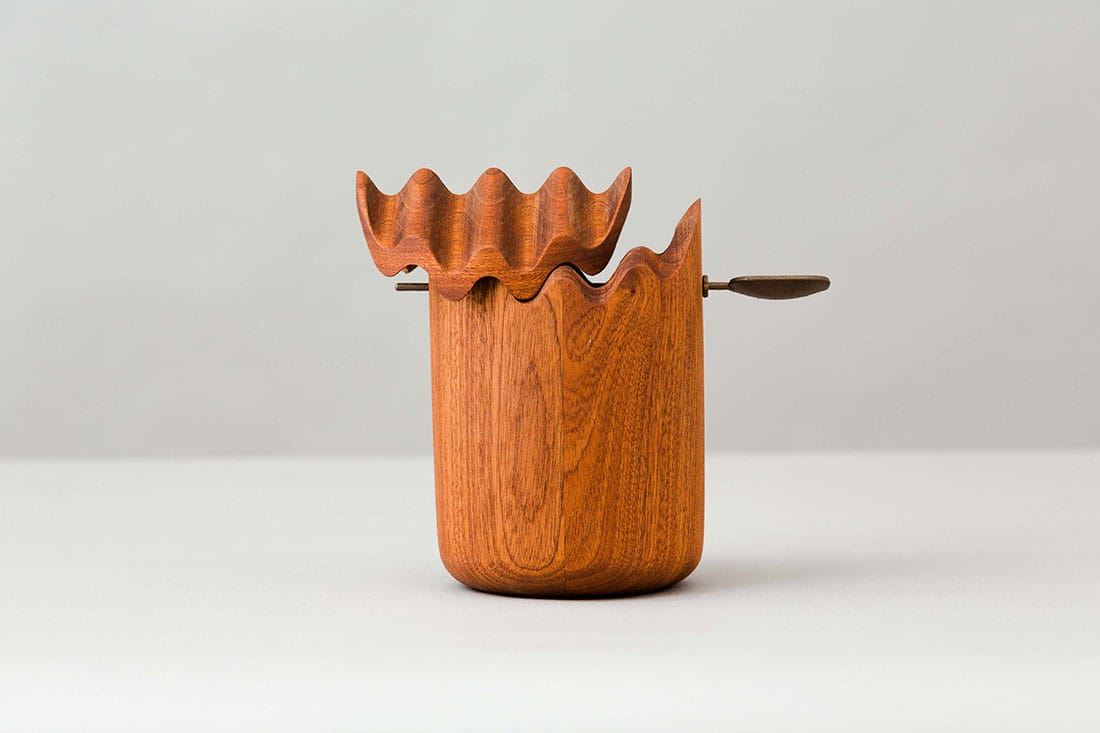 The vessels have been milled in solid sapele wood, then finished and waxed by hand. The spoons have been 3d printed in steel and bronze
Originally commissioned for the inaugural issue of Mold Magazine, an editorial platform about designing the future of food, they were presented in a feature focusing on yogurt-making in the context of eight global cultures, representing the making tradition in each city of origin.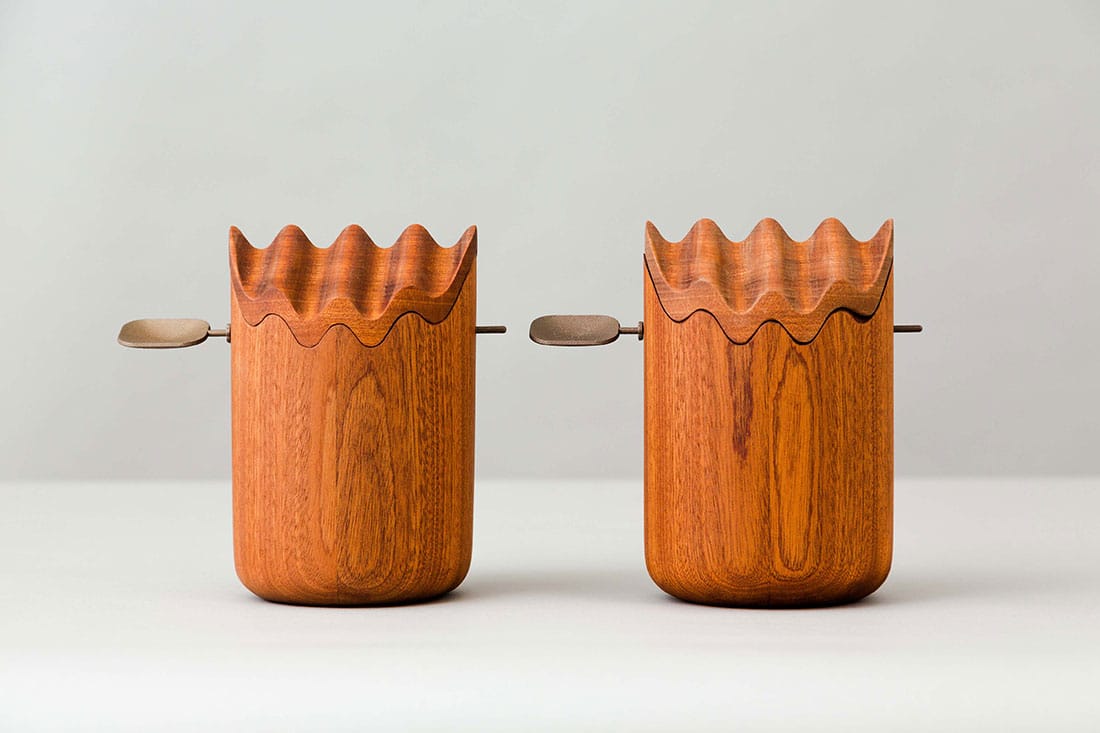 FILE
Design: Greece is for Lovers
Producer: Nodus
Photos: Daniel Terna
Year of production: 2017