Location| The house is located in the Hotzenwald, on the former agricultural family property. The small hamlet on a hill, which 100 years ago consisted of 3 large farms, has since been supplemented by 6 residential houses.
Design| The cubature of the house is based on the original single-roof farm-the Hotzenhof. The outer wing of the economic part remains in the form of a shed. The remaining economic part is cut out and used as an inner courtyard. The "cut-out" inner courtyard enables a wind-and visibility-protected stay outside. The house and the shed are connected by an arcade, which was already present in the theHotzenhaus in a similar way, at that time it was called "shield". The house has a closed, barn-like character on the north side. While to the south side it reveals and opens itself as a residential house. Because there you have a free view over flower meadow and fruit trees to the mountain panorama of the Swiss Alps. The landscape is omnipresent in the residential house through the large openings. A concrete core on the first floor houses the ancillary rooms and the staircase. Furthermore, in guestrooms, the seating niche "Stube" with tiled stove "Chauscht" and kitchen with dining table surround the core. The large dining table is located in a so-called "Allspace" with air space and panoramic windows. To the upper floor, the concrete staircase leads first to the gallery where people play and read. To the right is the workroom/office. Views through the air space, various glass cutouts in the room partitions and the open floor plan connect the two floors and let them become one whole. The private spaces (places of retreat) are in the eastern part of the building, the children's rooms, the bedroom, and the bathroom. In the basement, there are technical and auxiliary rooms. The design of the outdoor facilities is reduced to a flower meadow and fruit trees, which are already present in the surrounding area. The shed is used as storage for wood and appropriate equipment. For the lump wood heating, the builder cuts the wood himself in the forest. As a modern shed, however, it also offers an outdoor seating area, the "outdoor living room".
Construction| A reinforced concrete core as a storage mass is encased in a solid wood structure (cross-laminated timber elements). All surfaces are left raw. The windows and facade are made of silver fir. The facade is kept simple, the only design element is black cutouts. The diamond-shaped decorative cuts quote familiar elements of agricultural buildings in the Black Forest.
What makes this project one-of-a-kind?
From the outside it is plain and unimpressive, but when you enter you realize the generosity. The materials are all raw and untreated. The landscape is omnipresent in the house. At night, the light shines through the diamond-shaped openings, especially beautiful in winter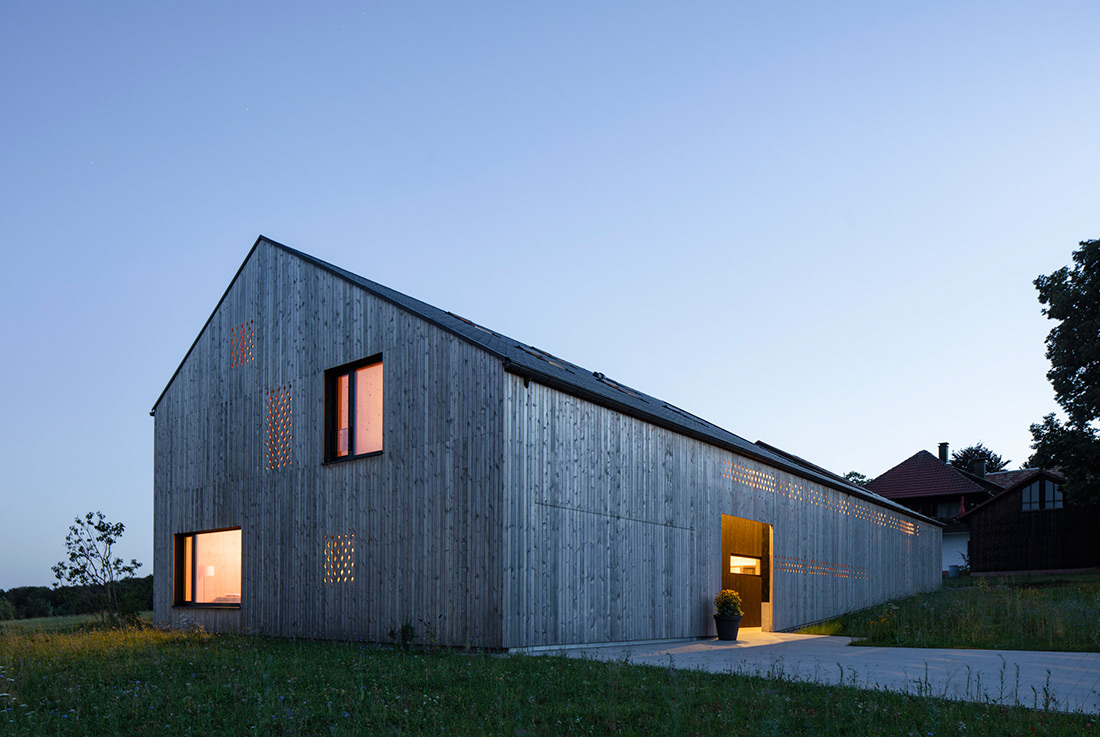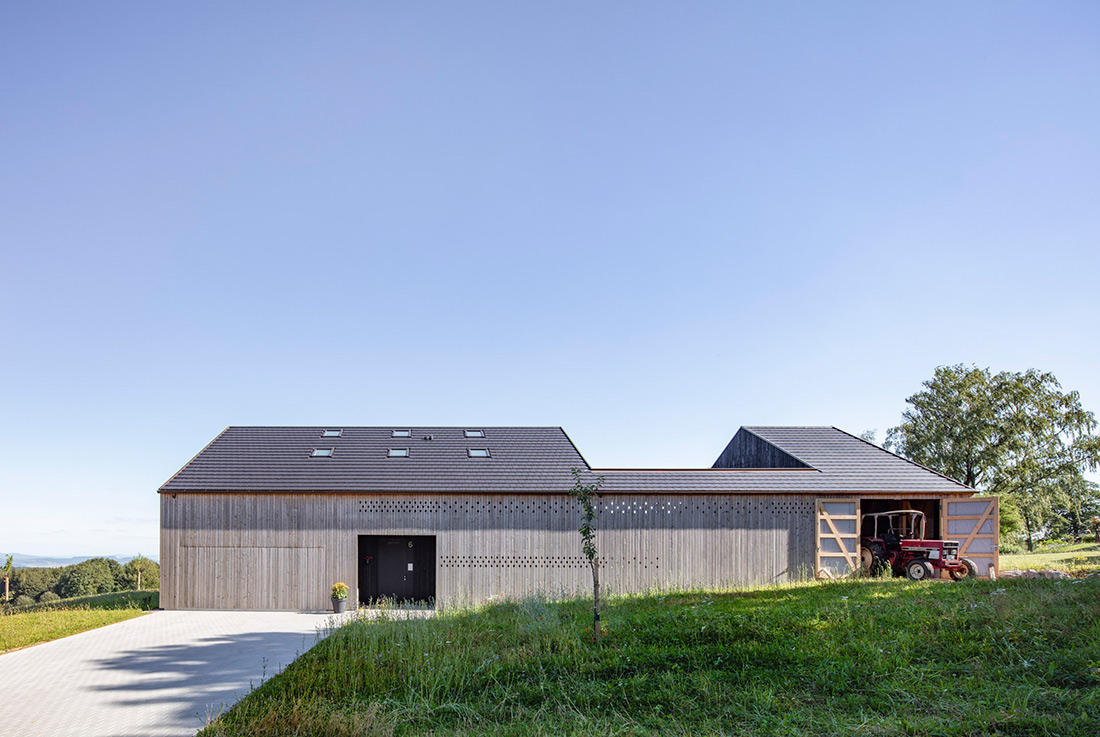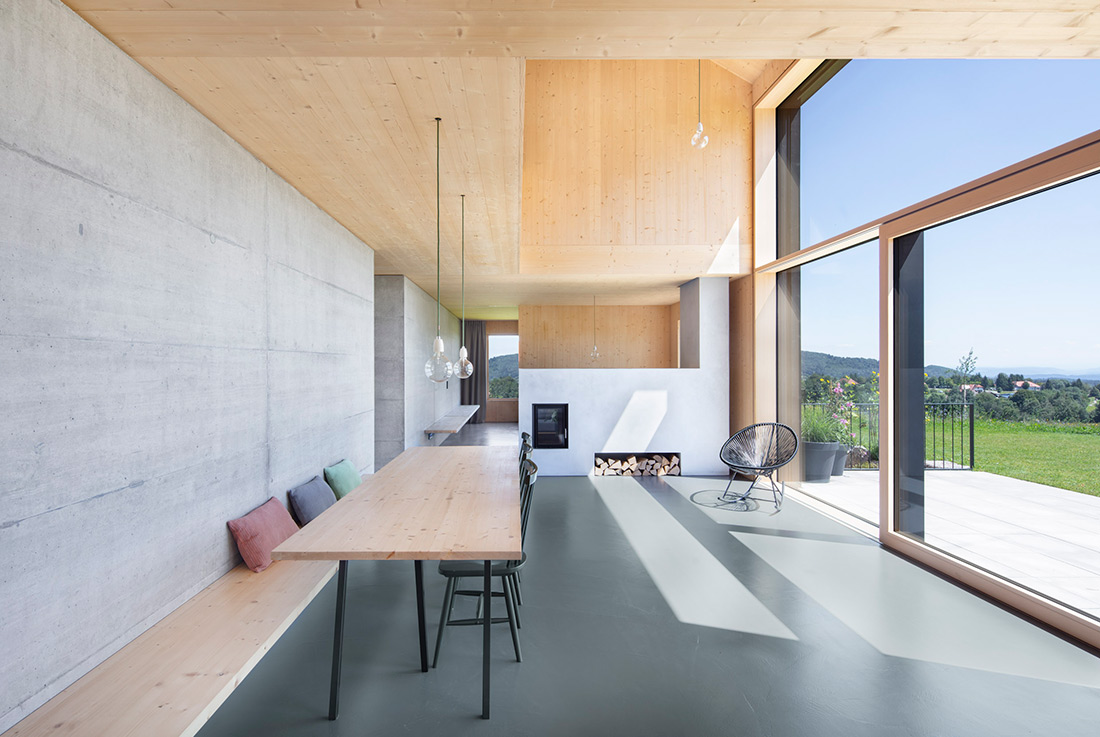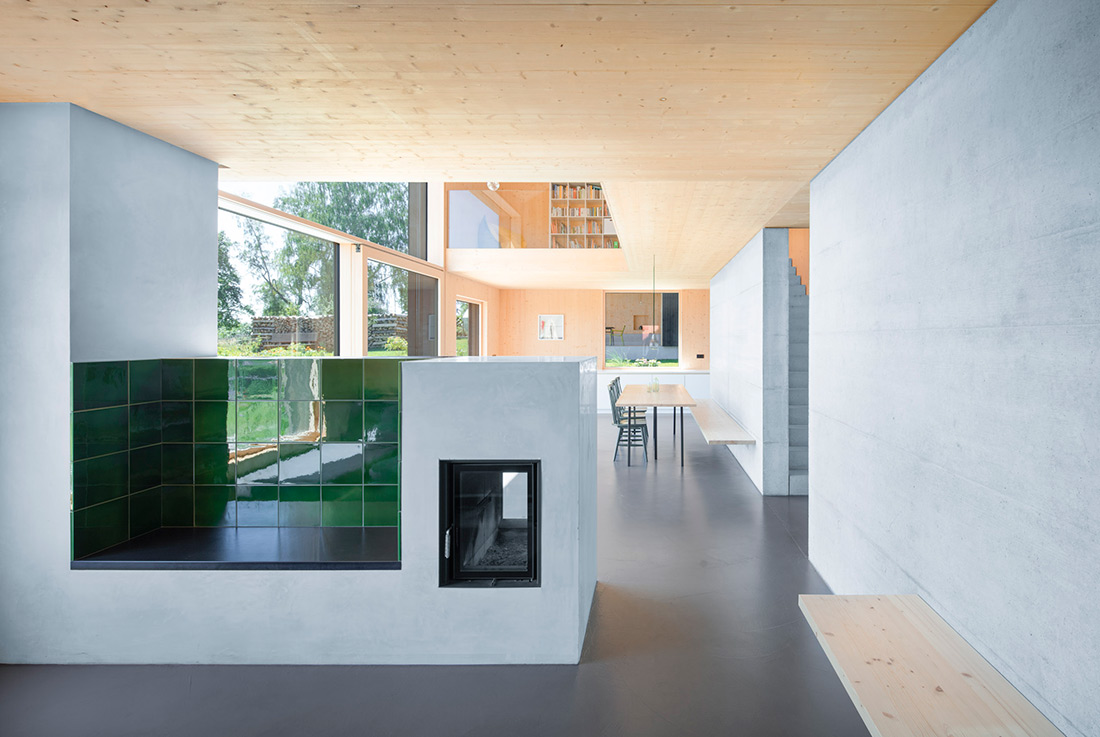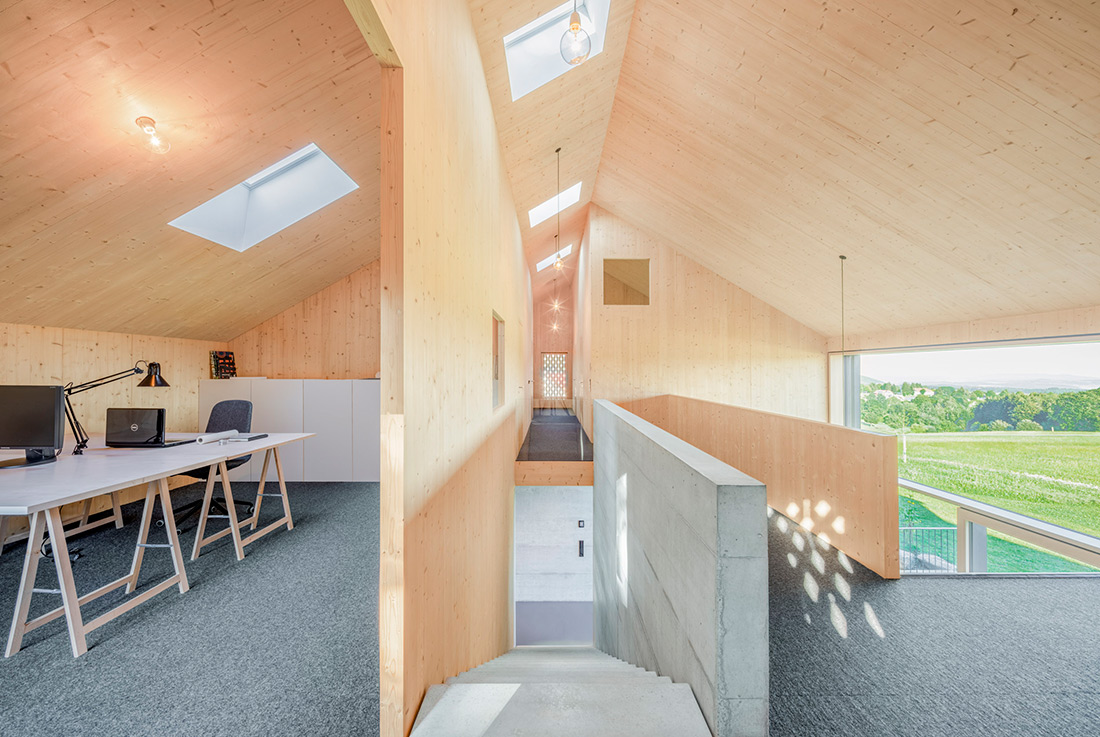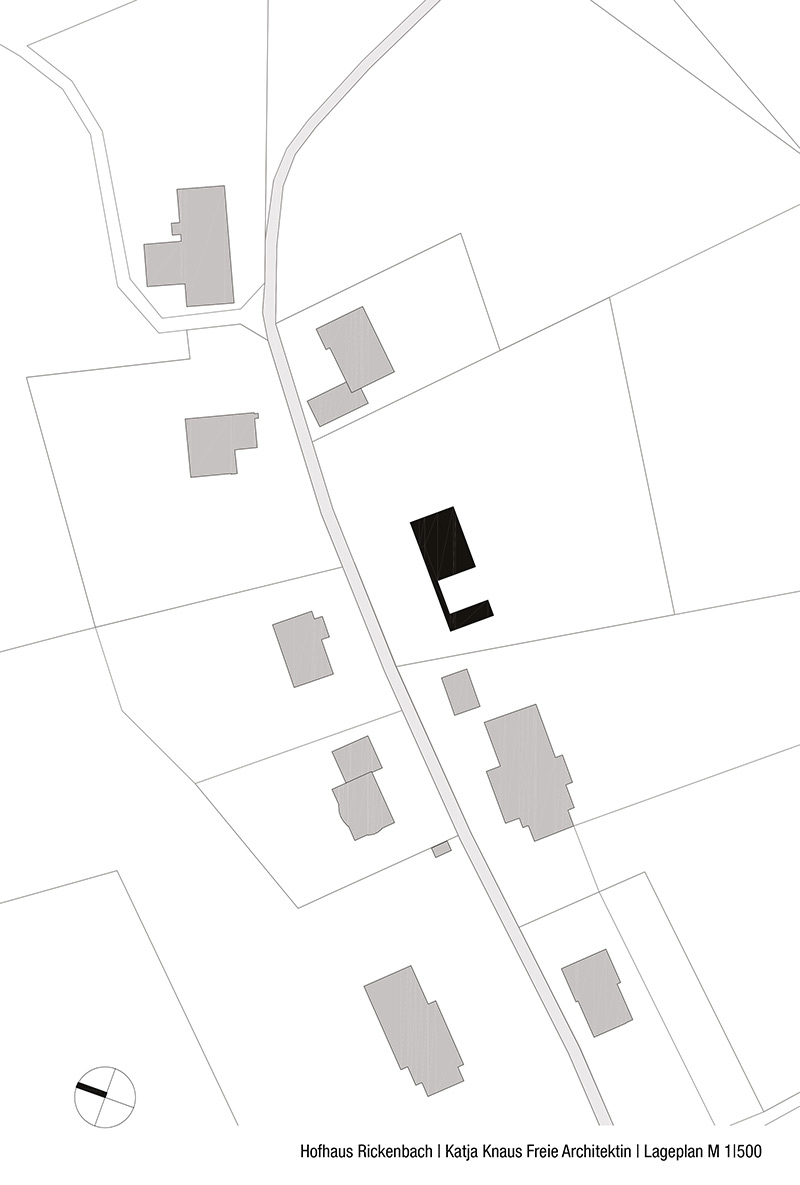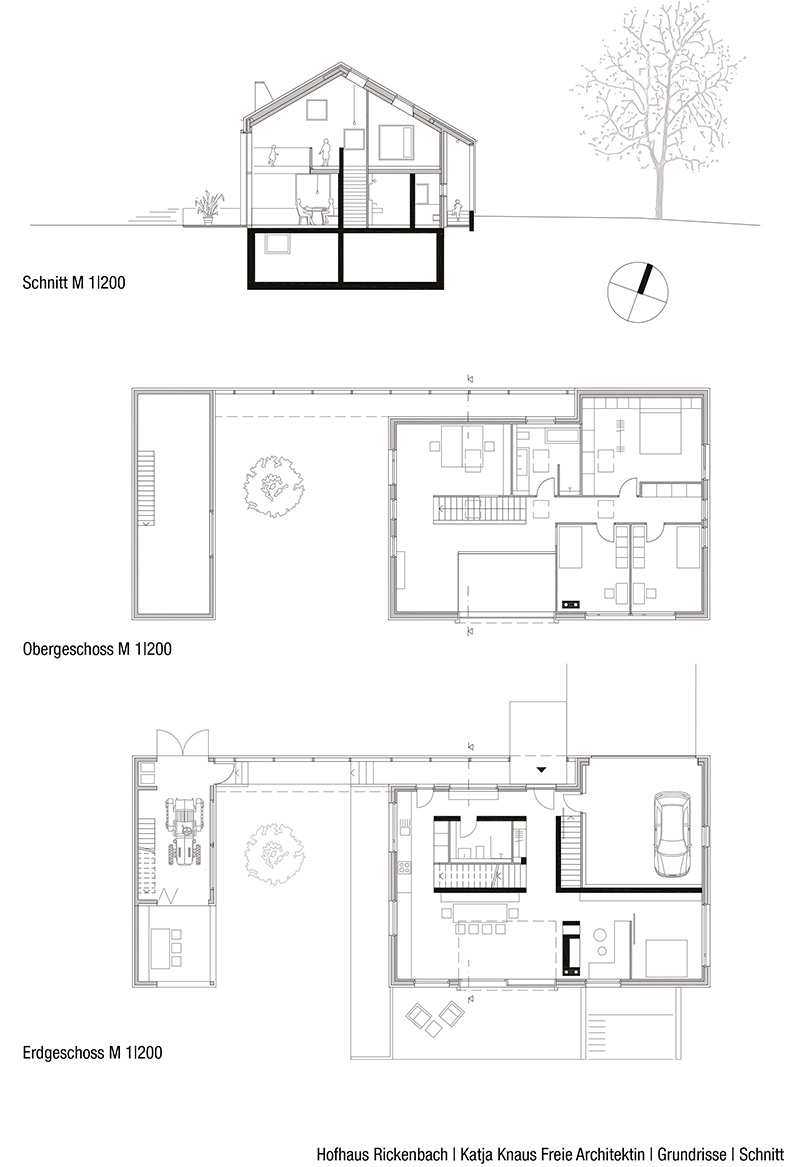 Credits
Architecture
Freie Architektin BDA; Katja Knaus and Jörg Knaus
Client
Private
Year of completion
2020
Location
Rickenbach, Germany
Total area
213 m2
Site area
4.981 m2
Photos
Markus Guhl Architekturfotografie
Related posts
Powered by