In spring 2020, the GTVS Novaragasse extension was completed, contributing to a major improvement in the school's location. The new building not only creates barrier-free access by now offering an elevator at the interface with the old building, but also a new, large and bright dining hall, as well as a library and common areas, and 10 additional classrooms. The open space and sports facilities have been expanded on a large scale. The ground floor was largely kept free of buildings and instead a covered sports field and a play and waiting area were installed. The school gym was located on the 2nd basement floor. In addition, a high-quality open space was built on the roof terrace with additional outdoor classes. Thus, the open space offer could be doubled compared to the original state of the school, which is a special highlight for students and teachers.
The design of the school also shows great qualities, attention was paid to providing the rooms with natural light and cross-ventilation possibilities. The color concept with green and blue tones creates a bright, pleasant atmosphere, and a lot of attention was also paid to child-friendly details. In addition to the compact floor plan solution with multi-functional zones in the connecting area of the old and the new school, the design of the street façade is a special feature. In addition to the cladding with small-format fiber concrete slabs in a light gray-beige color, pre-patinated brass plates were installed as design elements in front of the window bands.
What makes this project one-of-a-kind?
In the dense inner-city part of Vienna, the clear concept of keeping the first floor free of structures made it possible to create a covered outdoor area that is integrated into the cityscape and greatly enhances the movement opportunities for the students.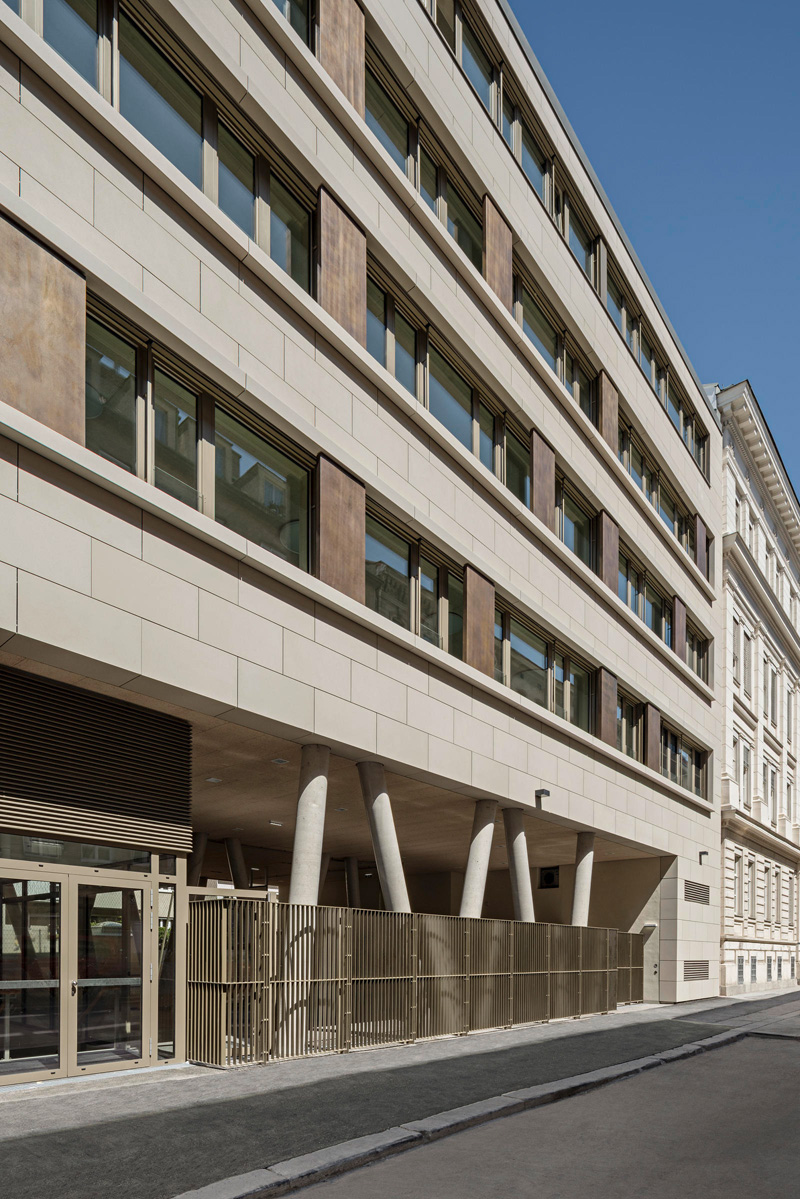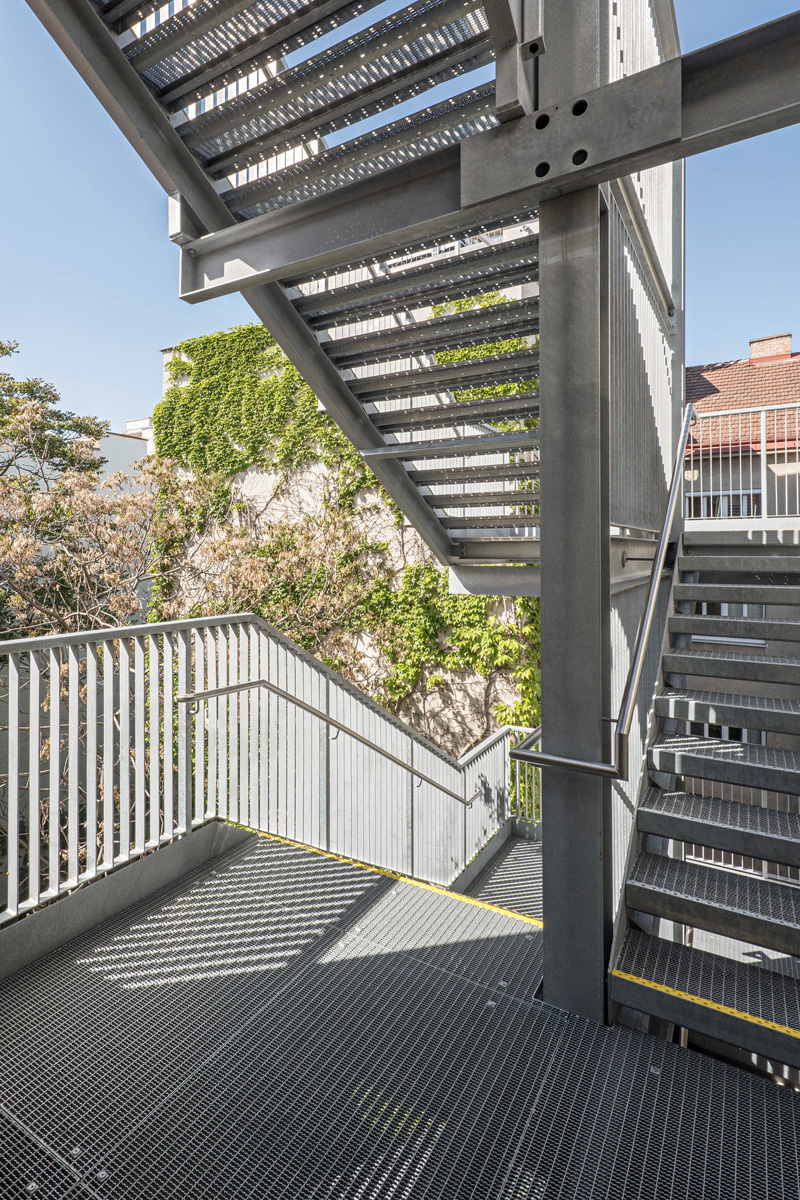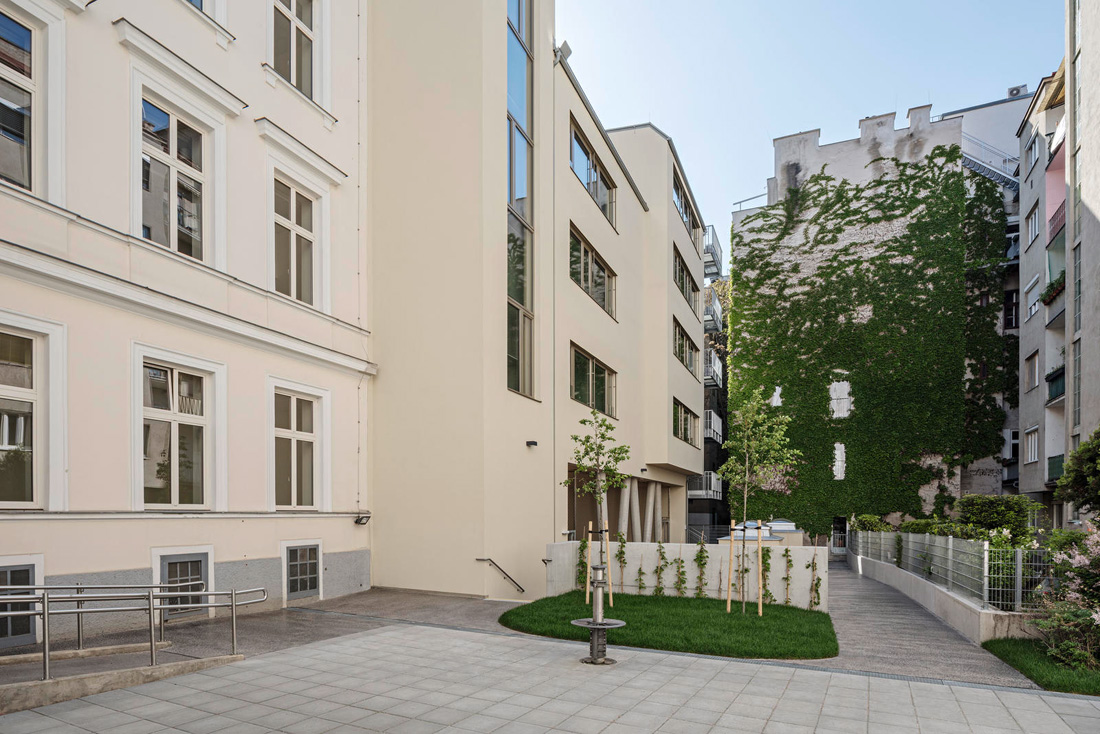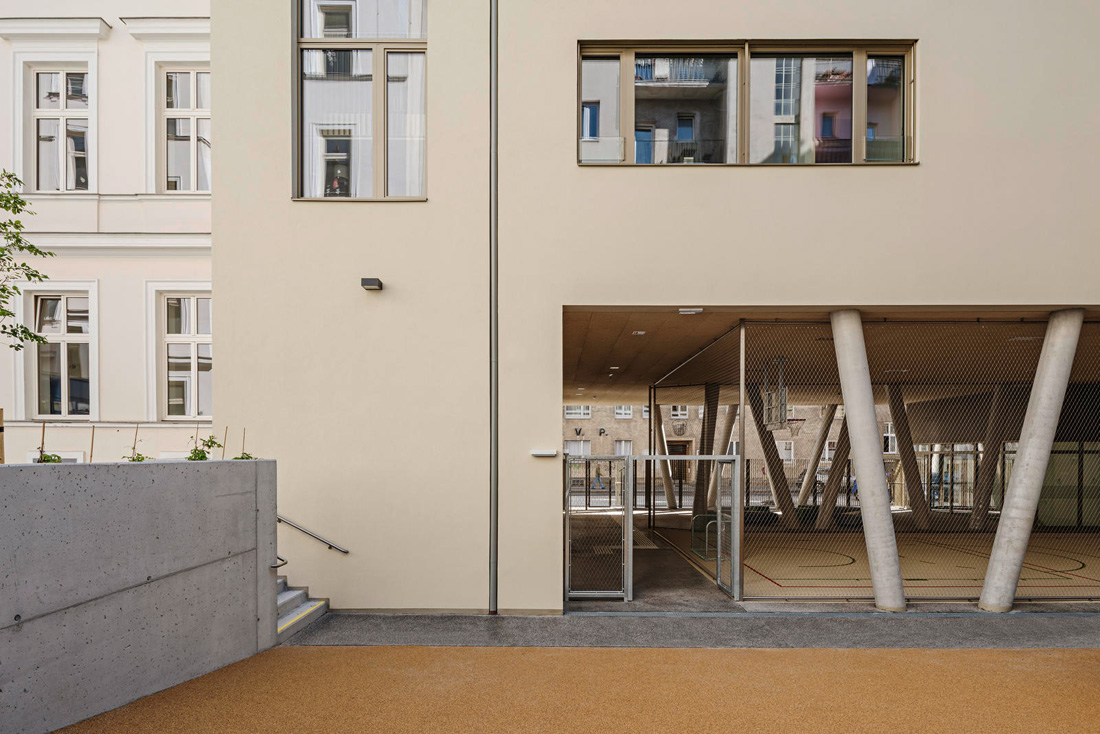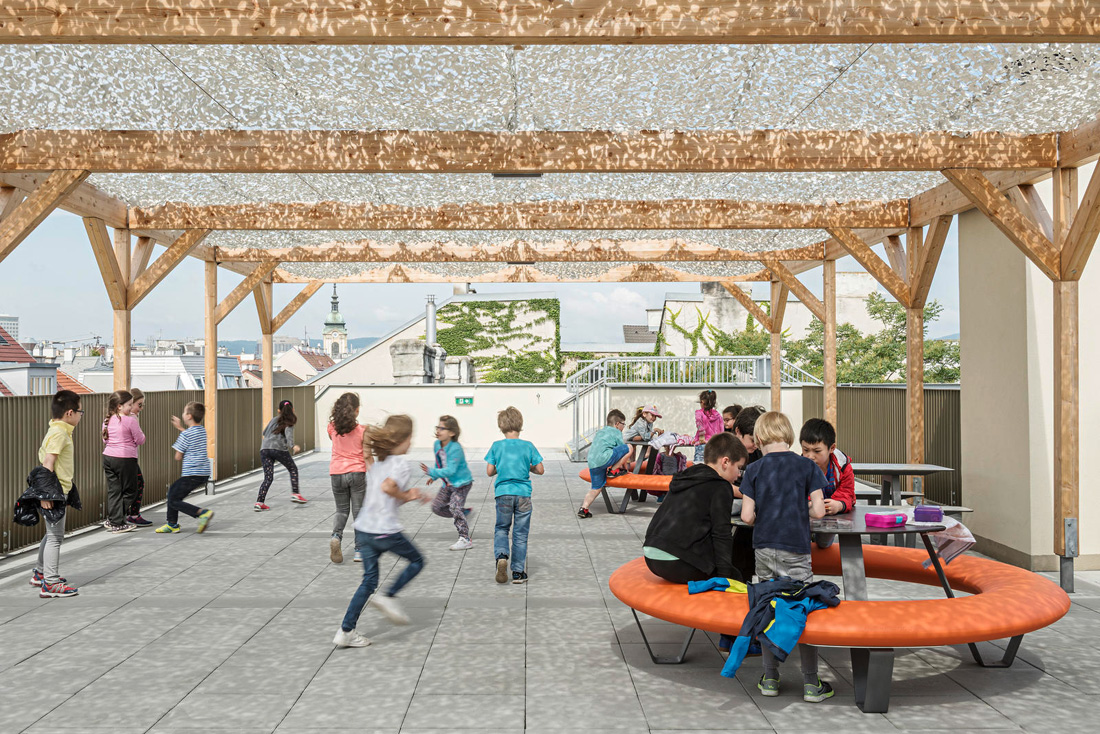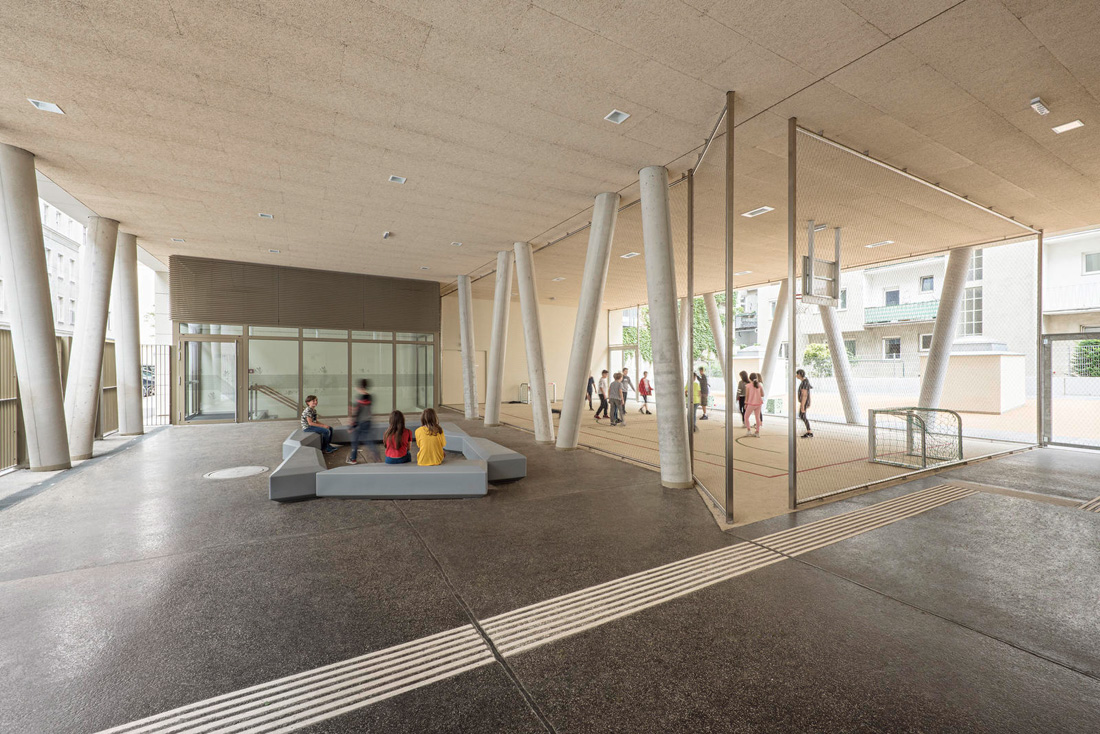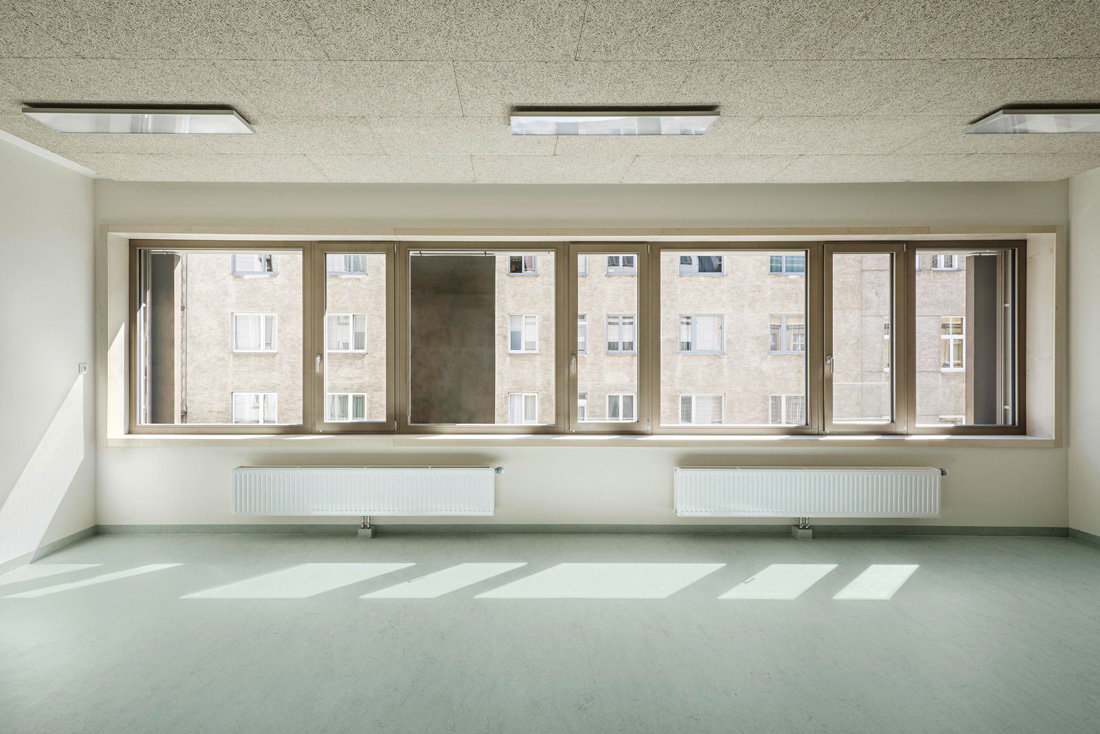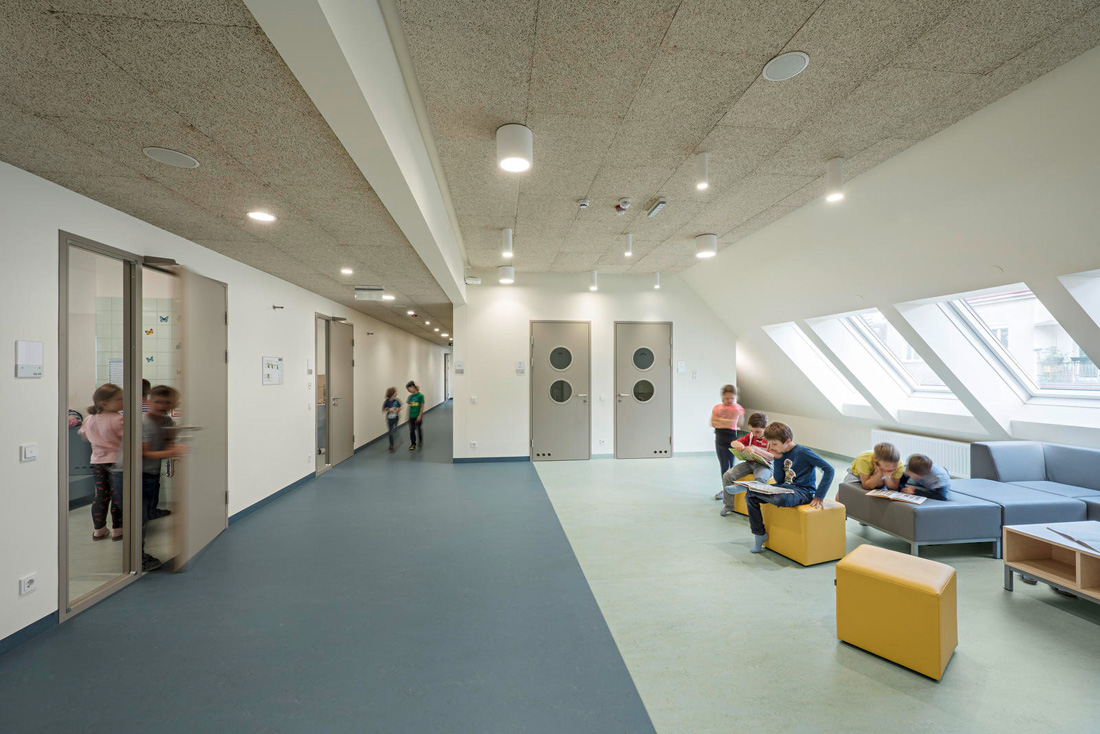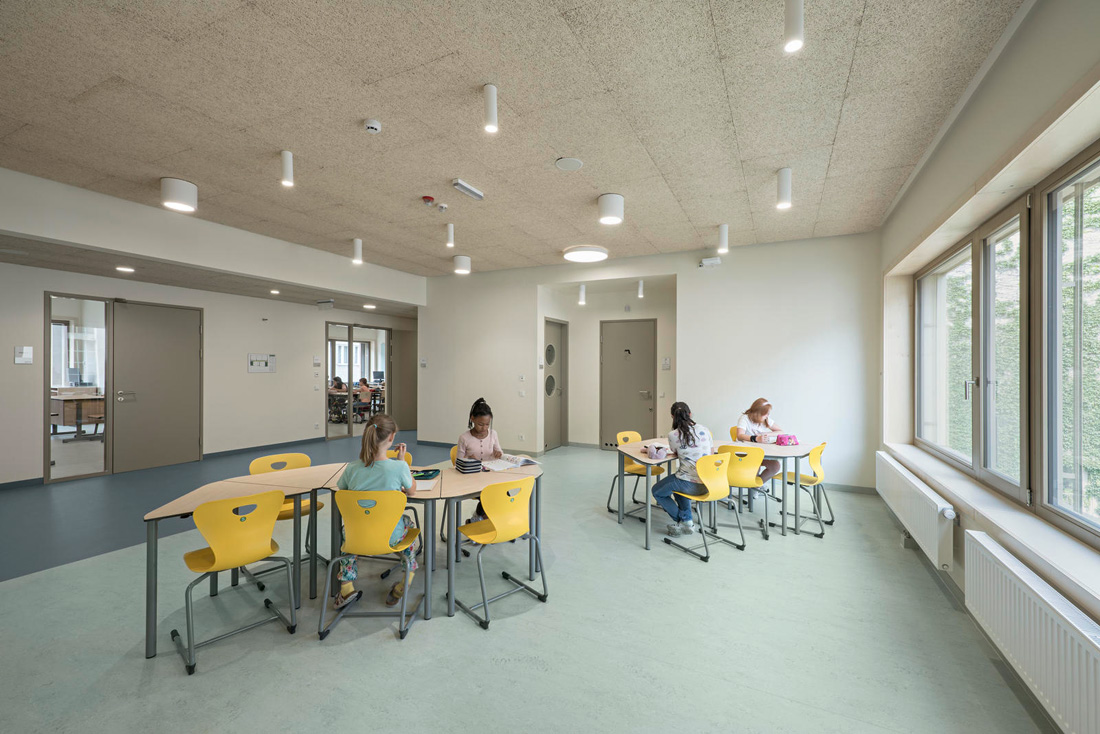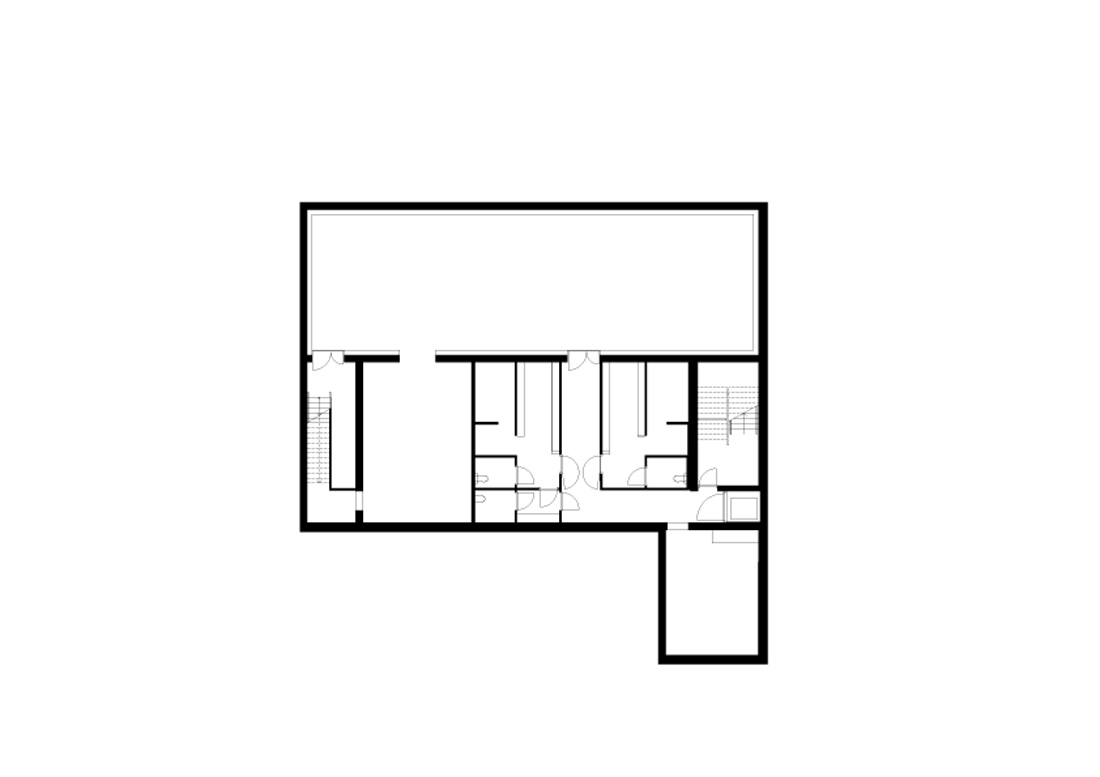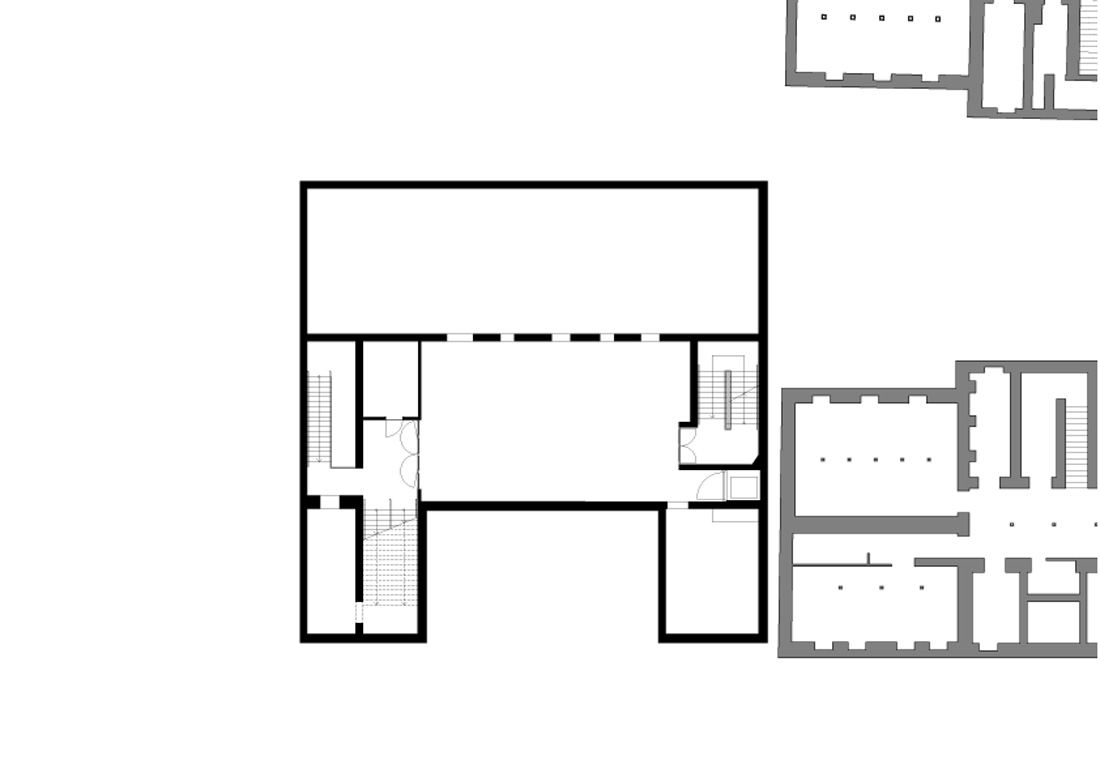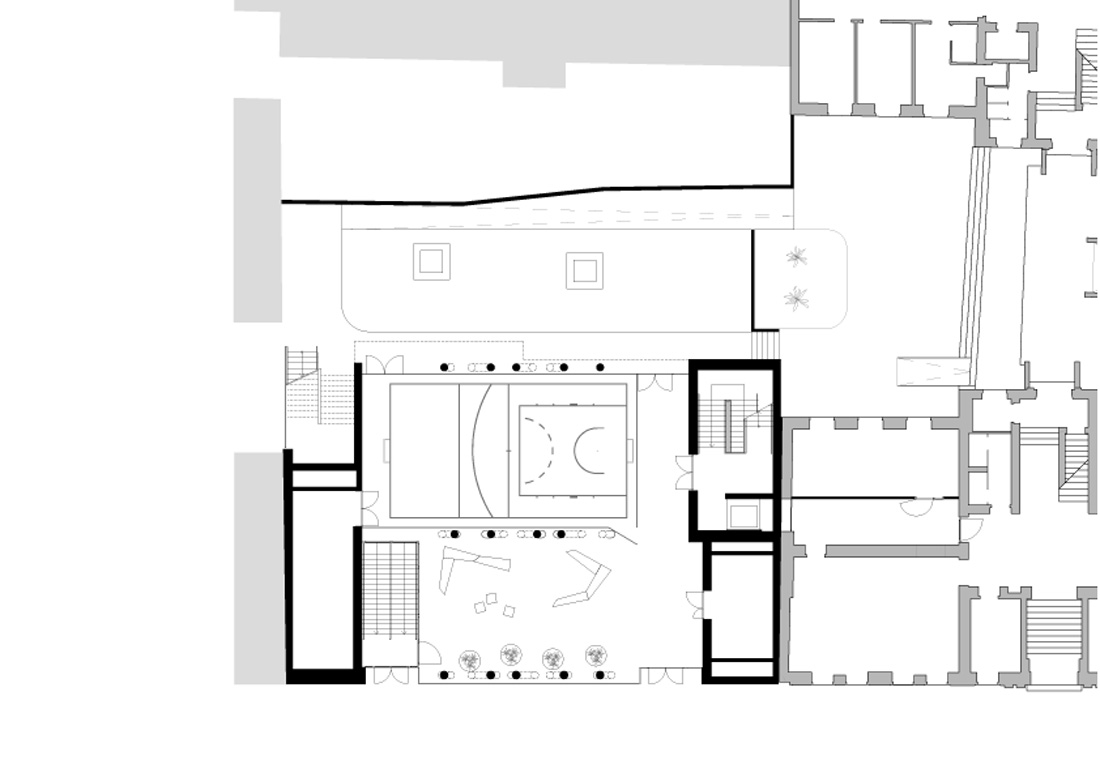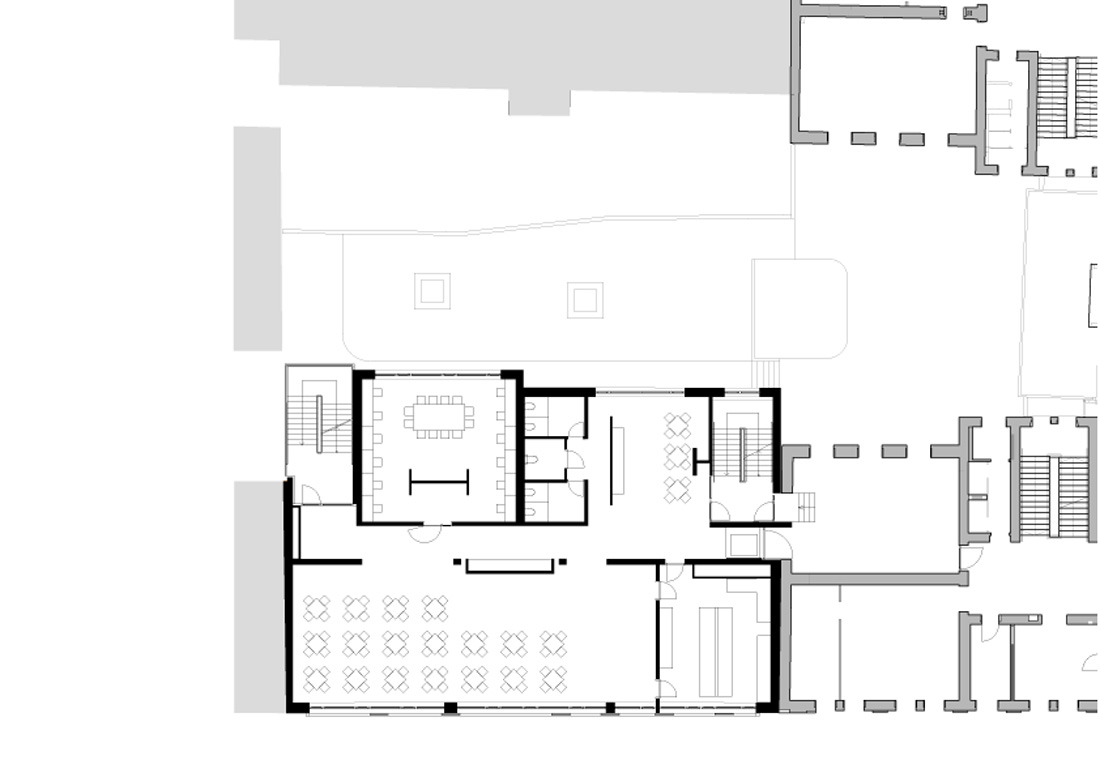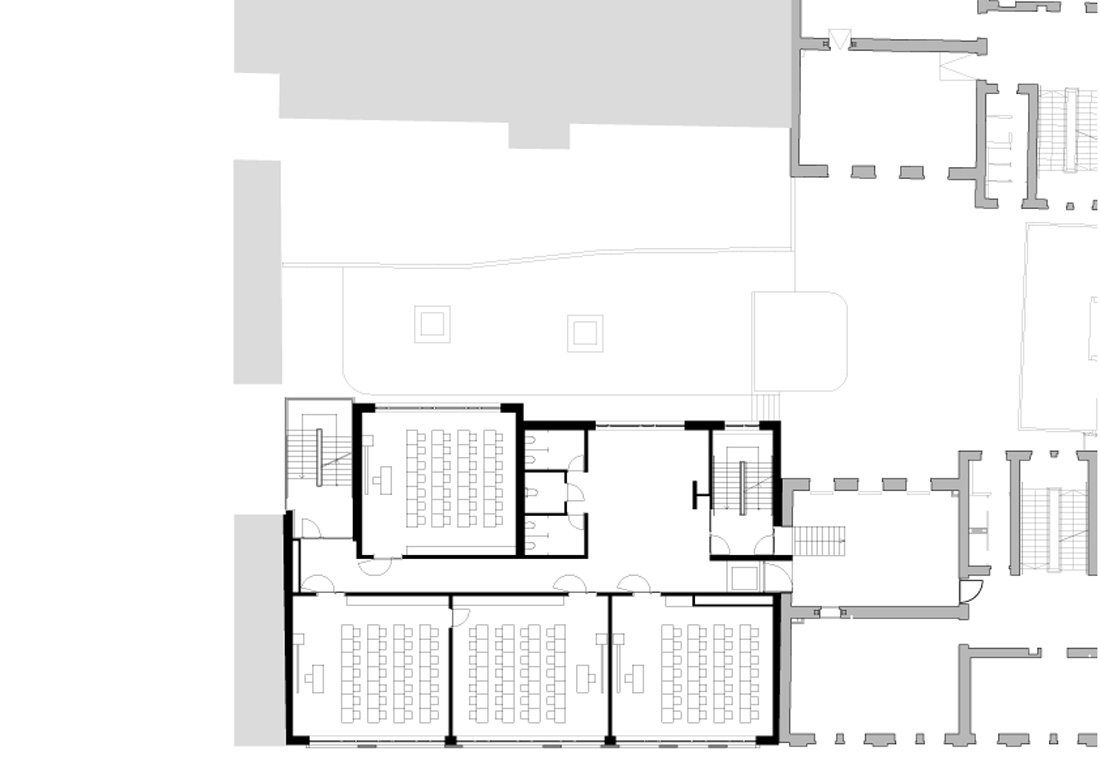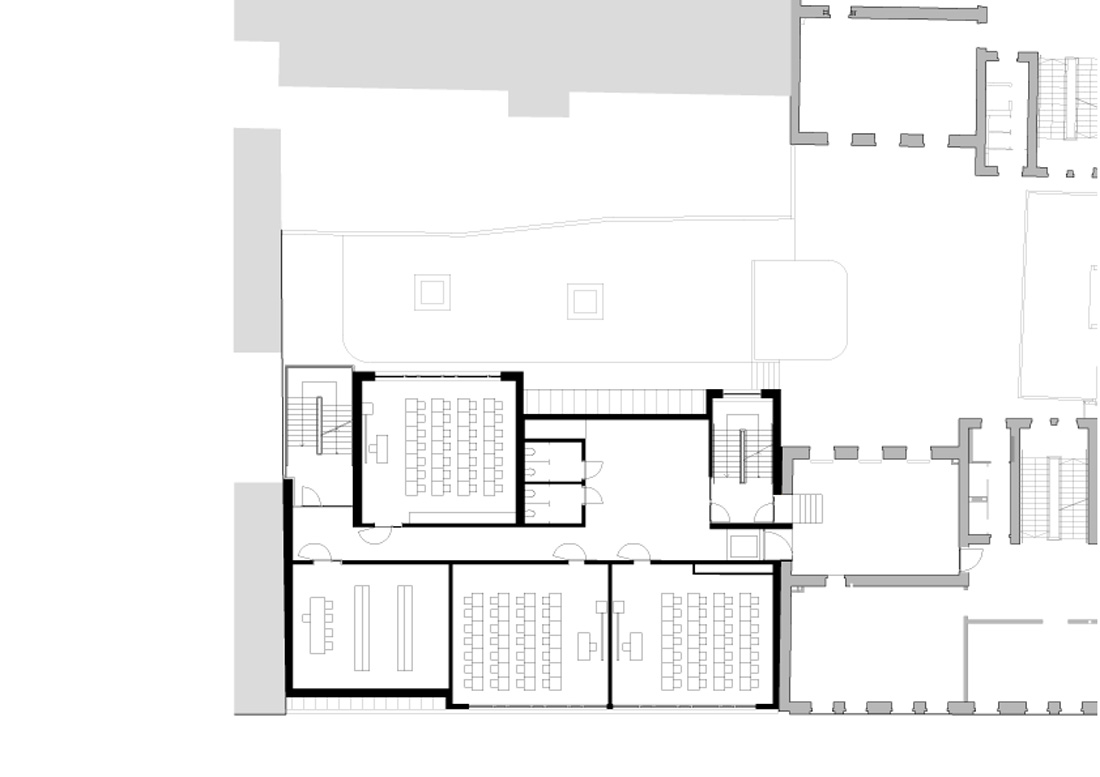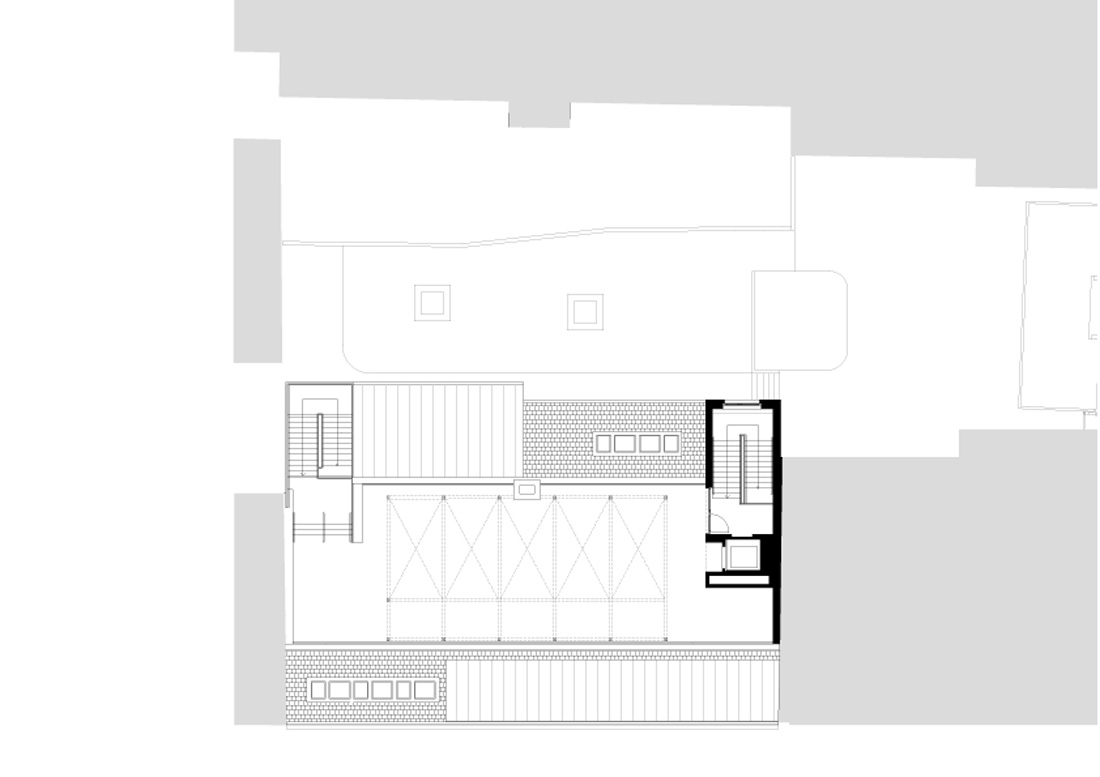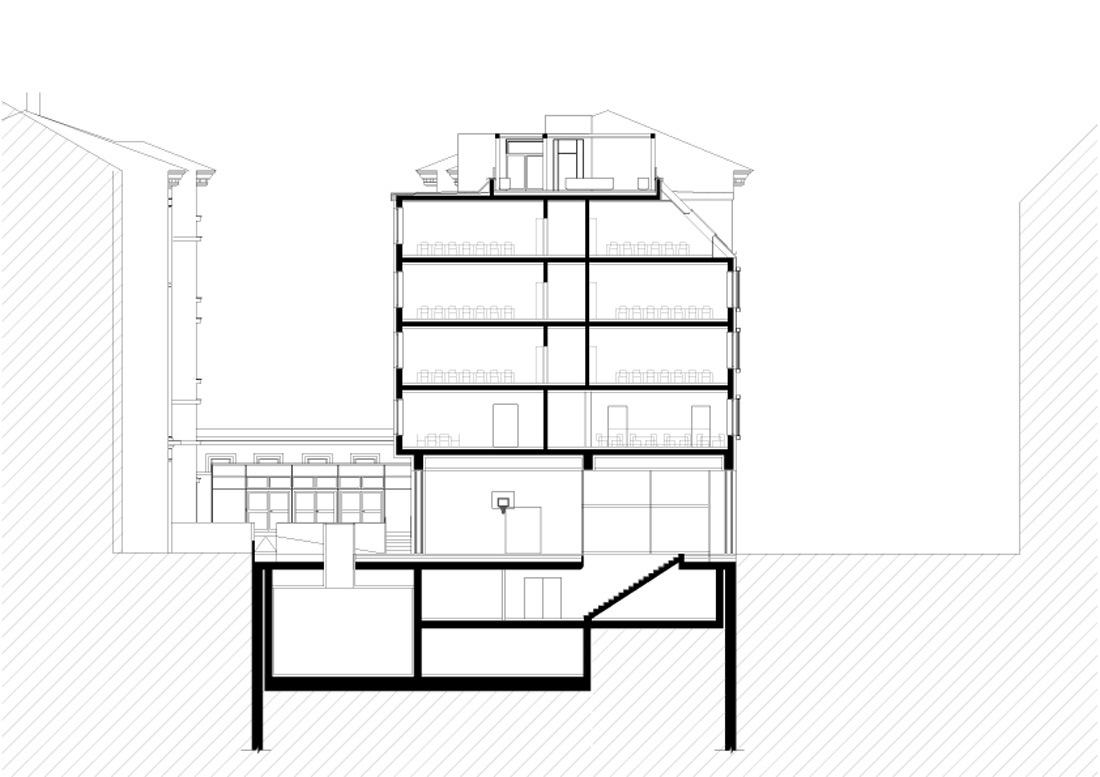 Credits
Architecture
Raumkunst ZT GmbH; Christine Diethör
Client
City of Vienna / MA56 Wiener Schulen
Year of completion
2020
Location
Vienna, Austria
Total area
2.200 m2
Site area
724 m2
Photos
Herta Hurnaus
Project Partners
Main contractor
Östu-Stettin Hoch- und Tiefbau GmbH
Other contractors
rieder.cc
Related posts
Powered by