Designer's Comment
The new Greenline NEO is a fresh design concept of a production 10 m boat. Loyal to the Greenline name the design features a range of green attributes supporting sustainable boating – Greenline fleet being the world's largest fleet of hybrid and full-electric boats since its introduction in 2009.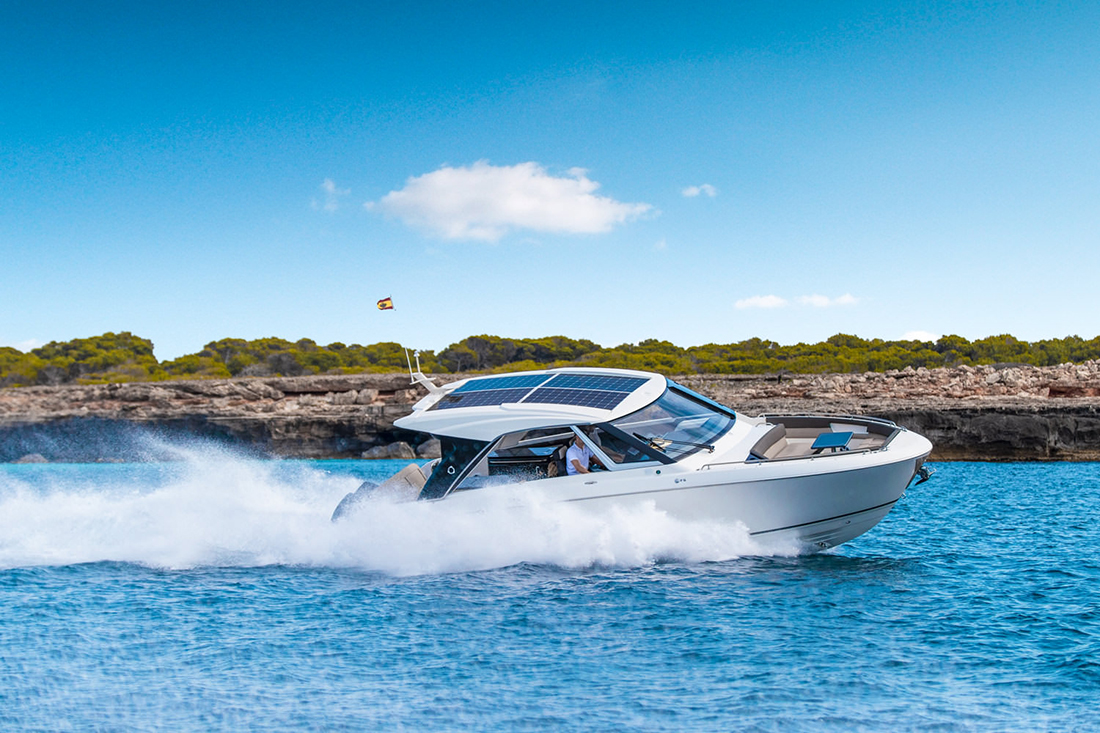 NEO features a novelty in propulsion : the classic inboard system gave way to outboards. This move was supported by latest developments in full electric outboard propulsion and Lithium battery storage, and leads to a range of benefits connected to outboards (increased efficiency,  "beachability", clean propulsion at all times due to the raised props at rest, less vibration and noise, increased reliability and value). Both "ecological" option with full-electric propulsion and a photovoltaic roof, as well as the 4 stroke petrol version are available.  The increased performance,  low drag and high maneuvrability  are enabled through new hull design and high-level build technology combining strength and low weight.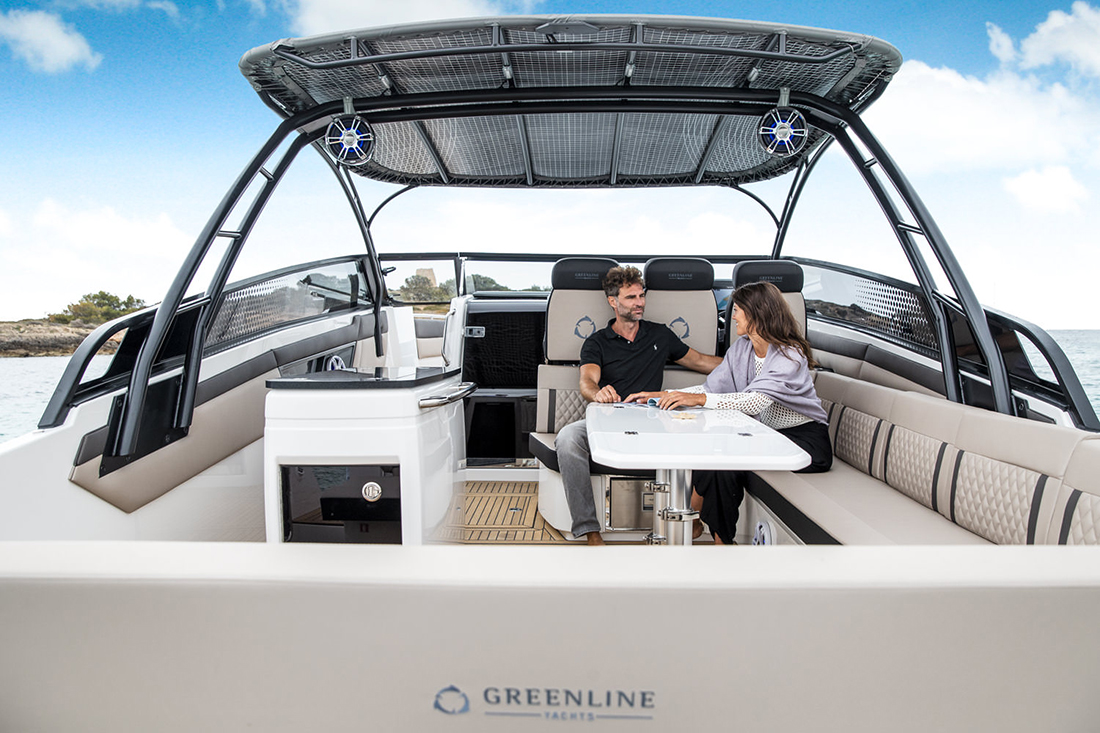 The versatility  of platform design concept offers a range of 24 variants suiting a variety of boating programs, boating cultures and sailing areas. Foredeck exists in a bow cockpit or closed version, and the boat can be bought as an open (with an optional T top), a hardtop or closed cabin version. The versions are designed and engineered to retain production friendliness an all cases,  to offer high value to the customer.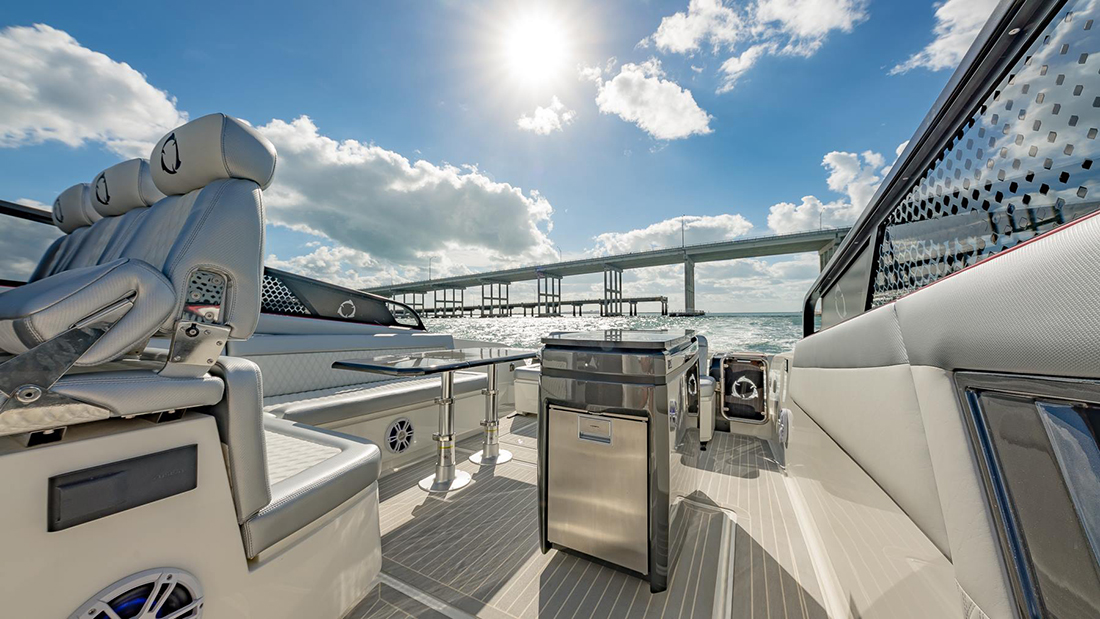 All versions are packed with features to cover the ever-increasing need for convenience : most noted is probably the novel S.A.F.E.® aft platform design. NEO is the first boat to offer this feature patented by J&J design.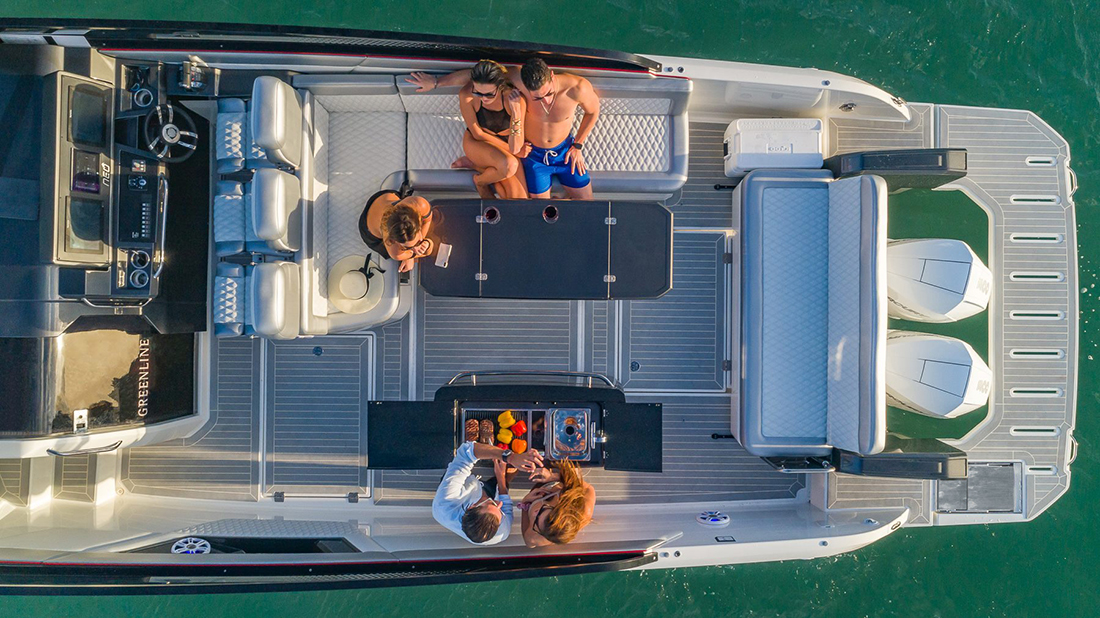 FILE
Designer: J&J Design
Producer: Greenline Yachts
Country: Slovenia
Year of production: 2018
Photos: Jaka Benedik
Text provided by the authors of the project.