Gravità is a modern interpretation that draws the shape from archetypal semi- spherical volume of an archaic chandelier. The volume is reduced to a semicircular disc that is then multiplied across the height of the object.
Semicircular panels, made out of thermoformed PET felt, function both as an sound absorbs and as light rectors at the same time.
Micropattern on the panels enhance the sound diffusion by reacting the sound waves in many directions.
Each panel can be rotated separately thus allowing the user to adjust it to his acoustic, lighting or aesthetic needs.
Subtle play of geometrical shapes gives the design a very dynamic and playful character. Especially so when the observer is moving around the chandelier.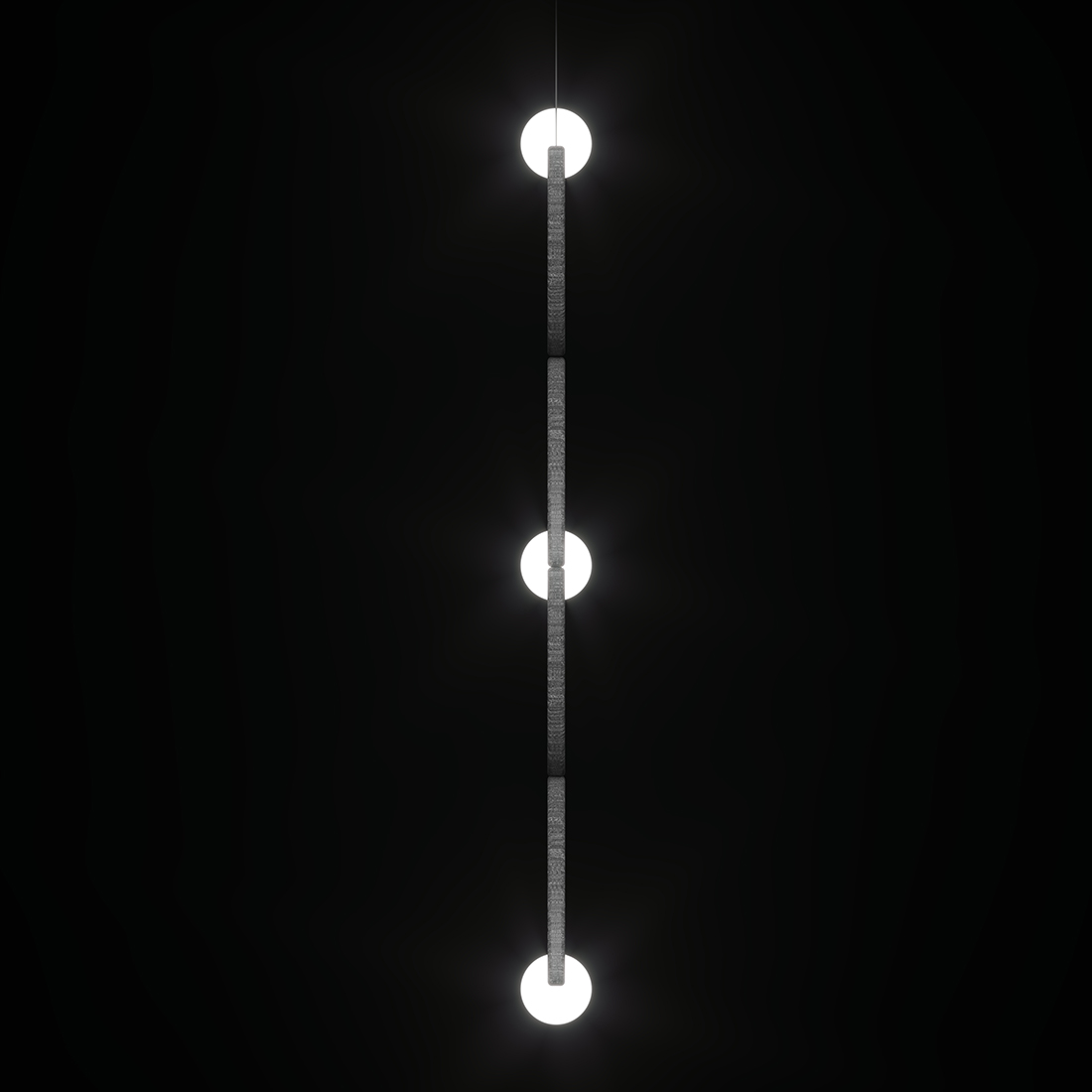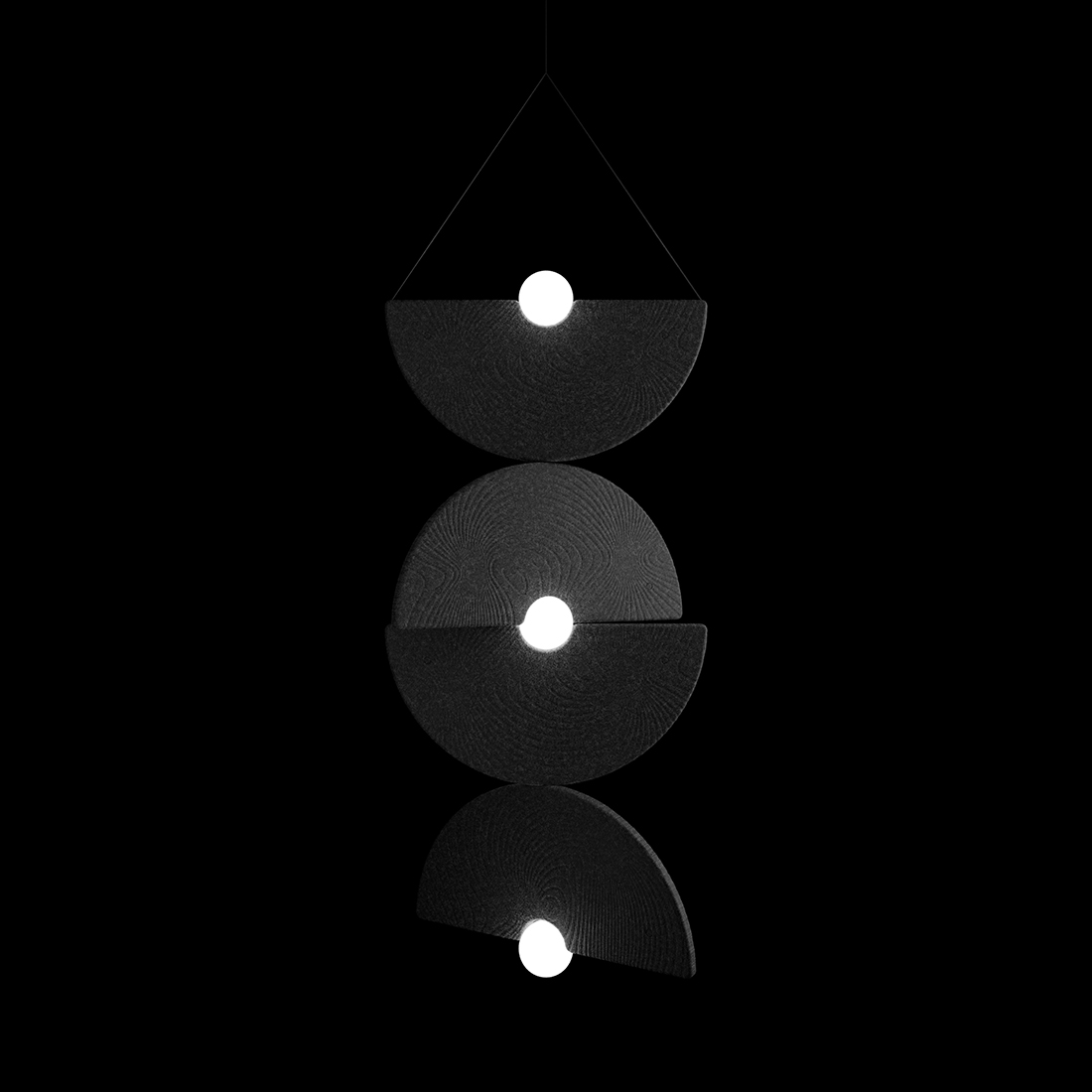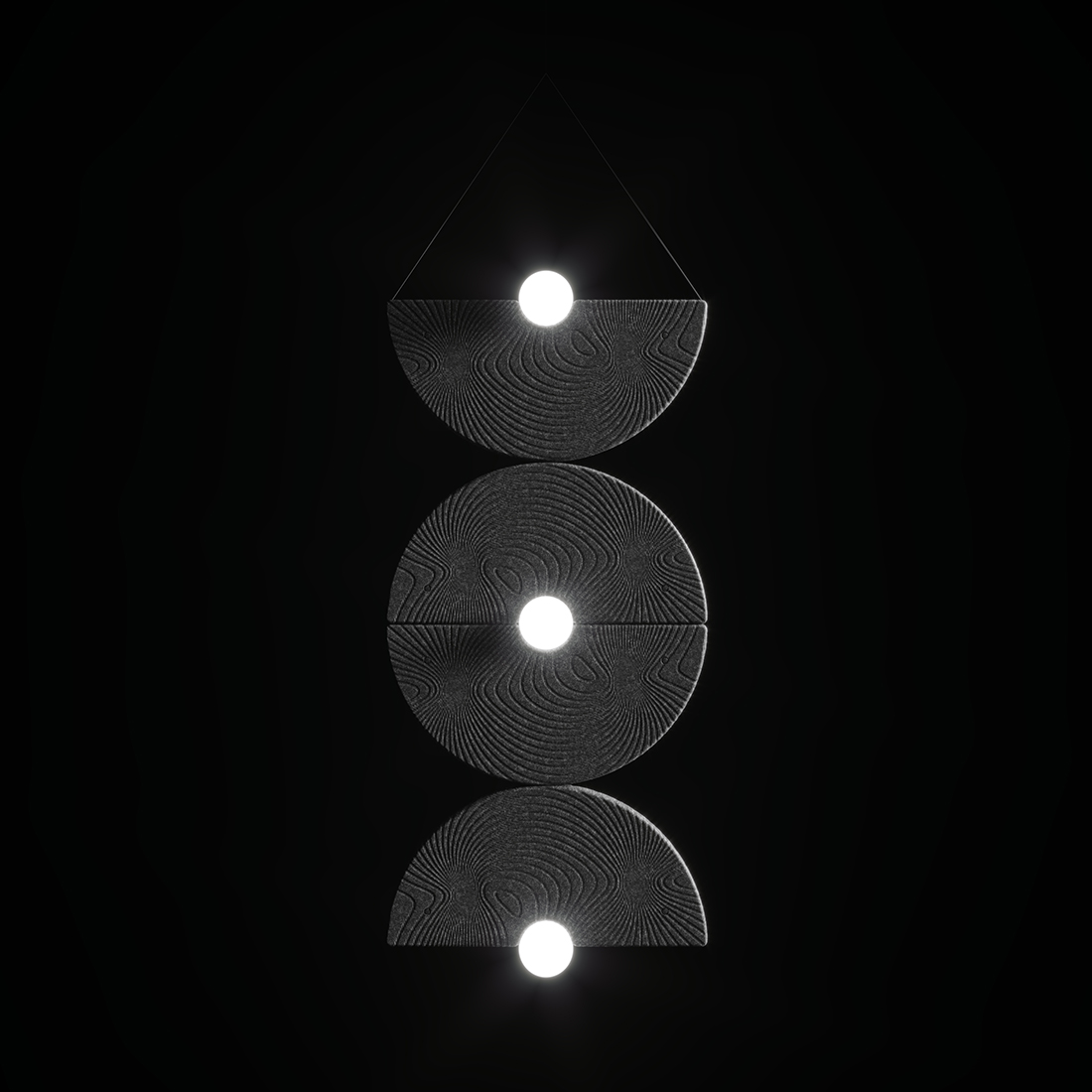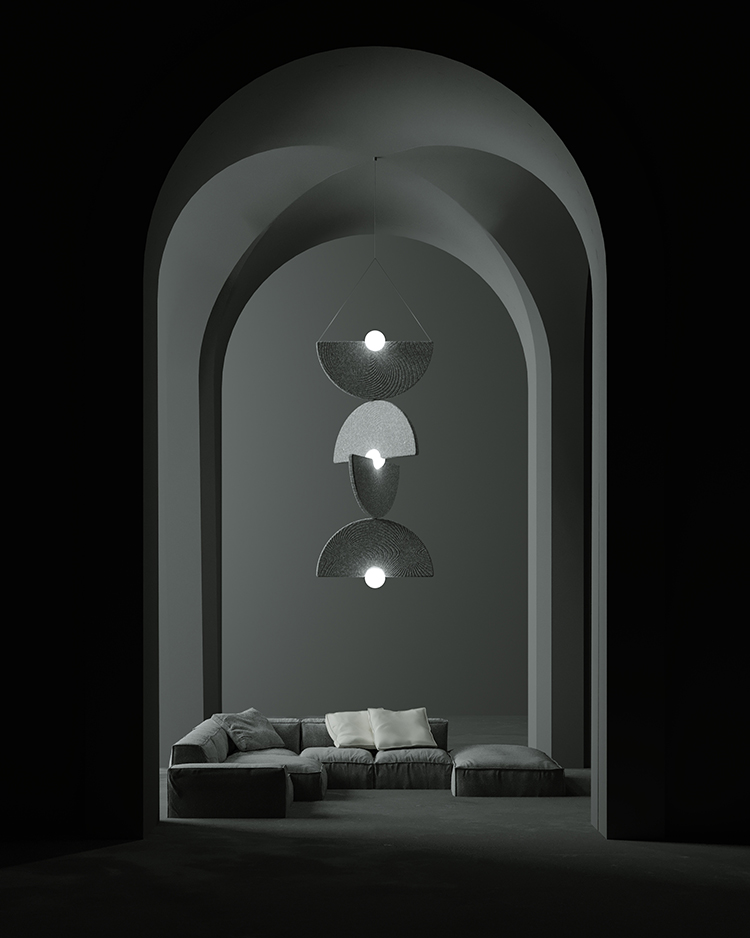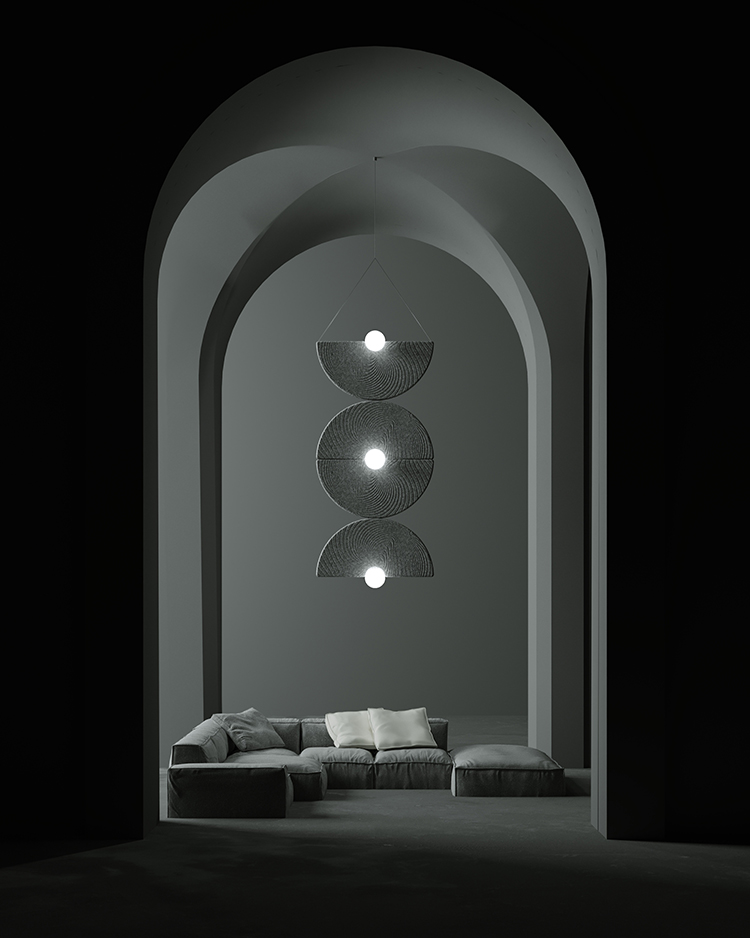 FILE
Designer/Producer: Matej Štefanac
Country: Slovenia
Year of production: 2019
Text provided by the authors of the project