GINA is a smart manual coffee maker that offers a unique and user friendly coffee experience, packed in a thought out design. It is capable of three brewing methods: pour-over, immersion and cold drip. Making excellent coffee is easy with the GINA app, a smart guide through the brewing process.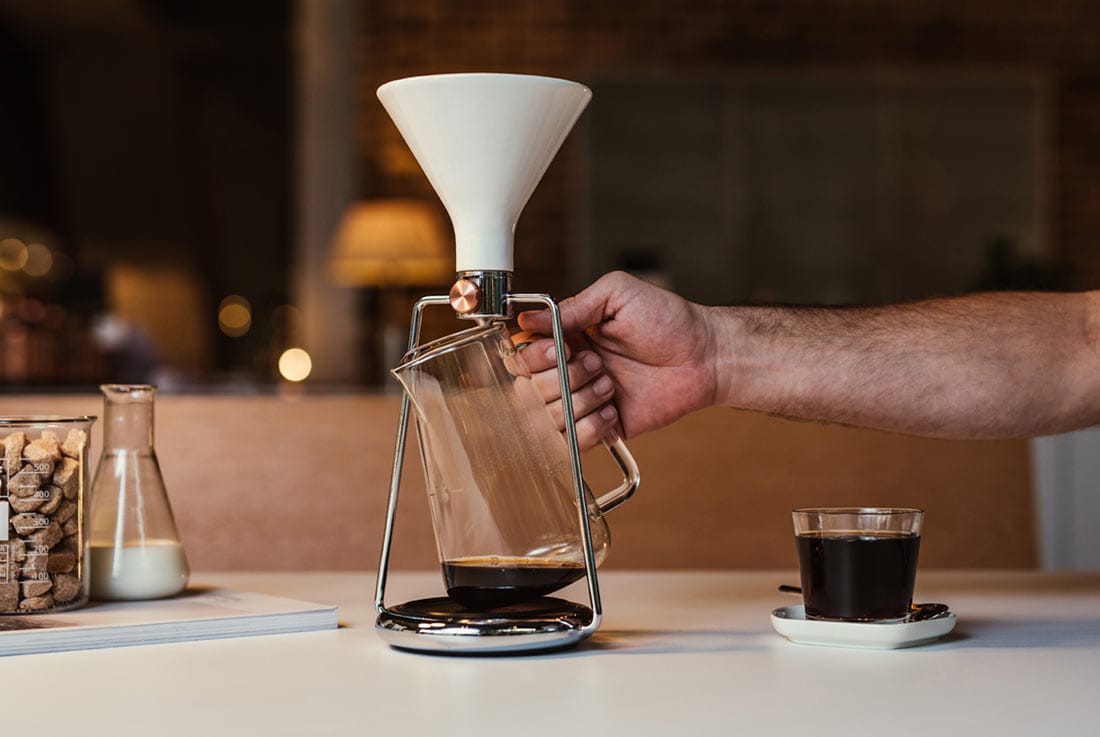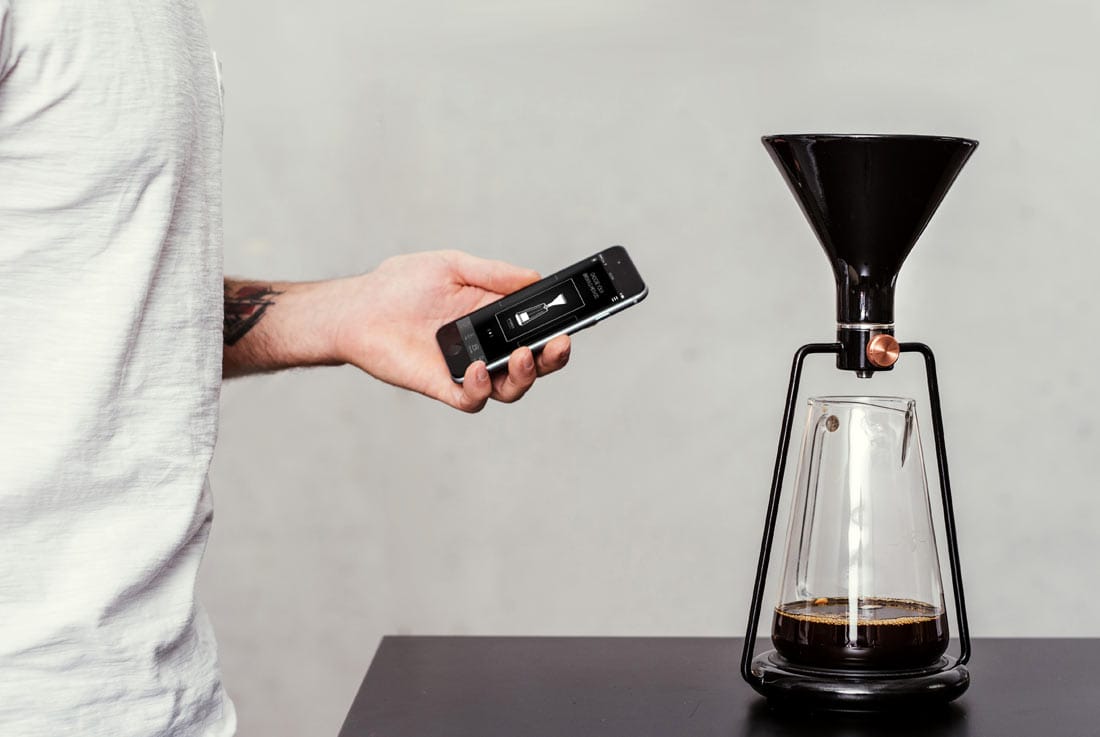 GINA is an all-in-one design. It combines a pour-over coffee maker, french press, cold drip coffee maker, precision scale and timer, thus reducing the cost of coffee tools. The GINA app makes brewing excellent coffee intuitive for beginners and skilled baristas as well as it guides the user through brewing, leaving little space for mistakes. The result is a perfect cup of coffee and a documented brew print in the app that can be evaluated, saved and even shared with a global coffee community.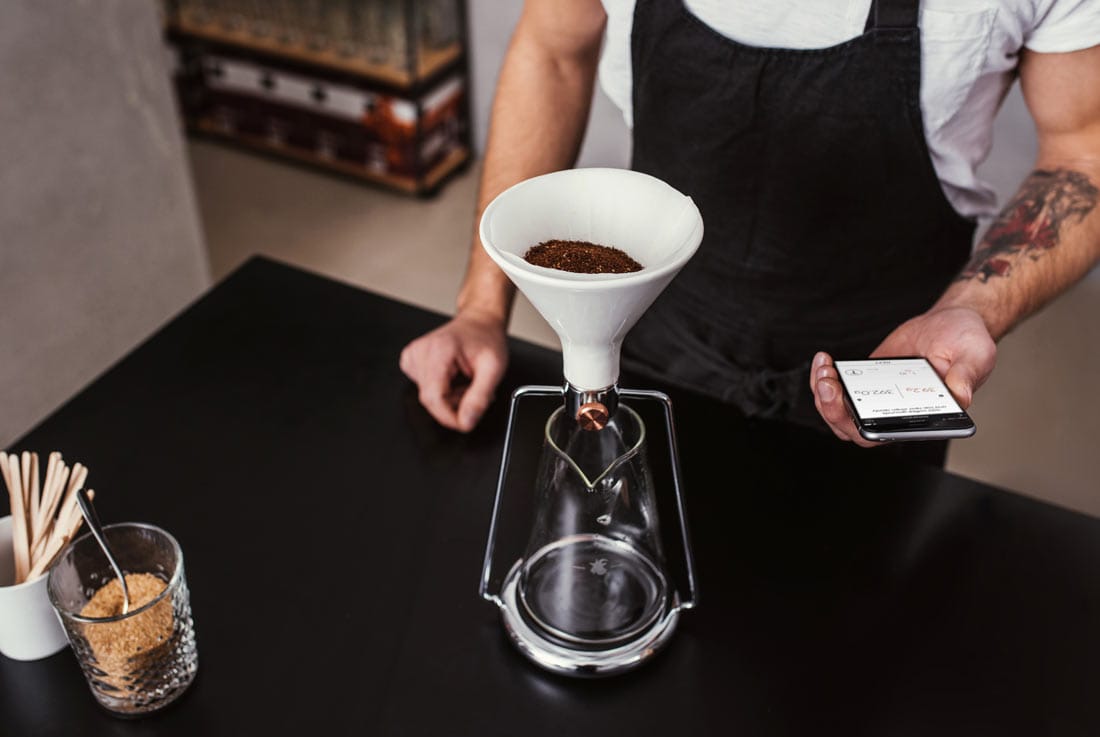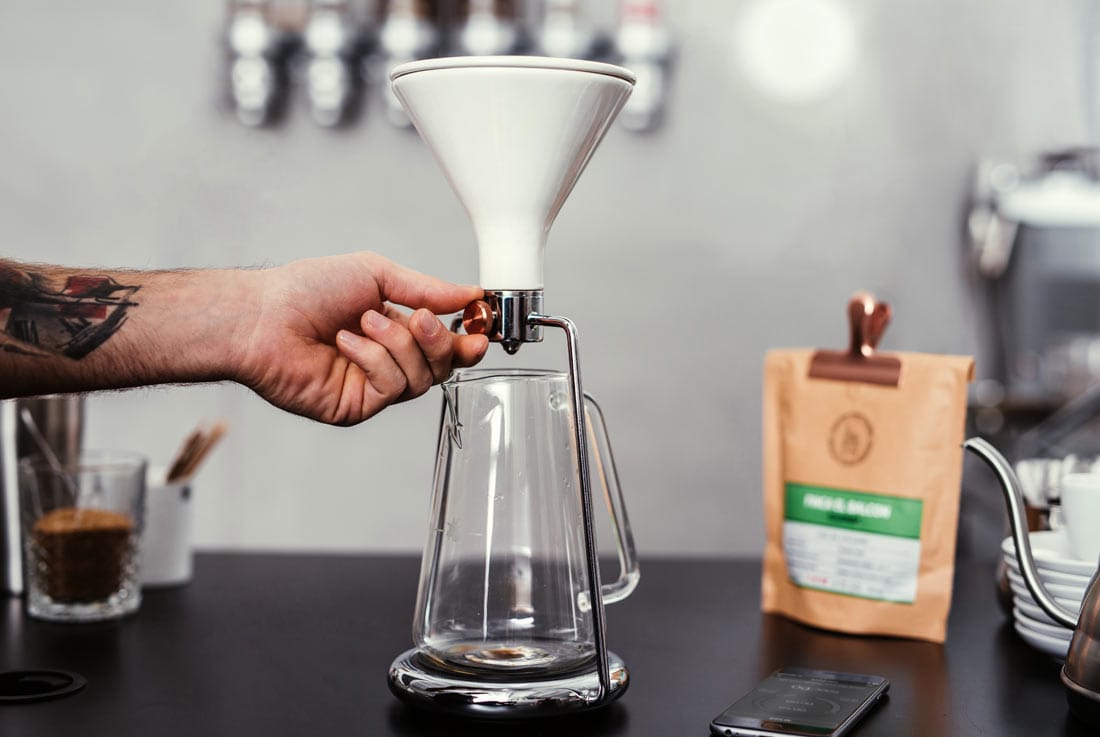 GINA is made of high quality materials, chosen specifically for each purpose:
– Removable ceramic cone with a cover sustains the water temperature. Special ridges allow for a free airflow during brewing.
– Heat resistant borosilicate glass pitcher is also useful as a beautiful serving carafe.
– Sturdy steel frame and base with a heat resistance silicone pad.
– Integrated precision Bluetooth scale.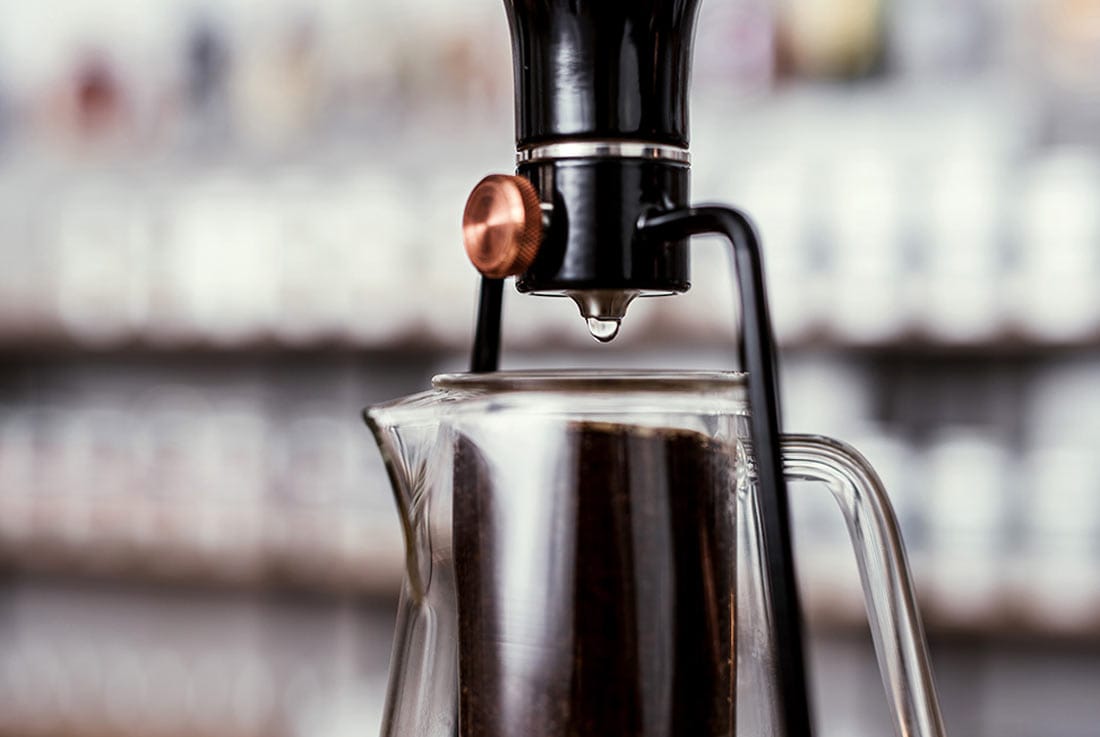 FILE
Design:Luka Pirnat
Brand: Goat Story
Year of production: 2017
Country of production: Slovenia