Geolam's Wood Hybrid System (WHS) façades are more sustainable than tropical hardwood or composite wood façades.
Architects often specify wood when design- ing façades, as well as other architectural features such as latticework, blinds, trellis- es, awnings, shelters or pergolas. Designers appreciate the advantages of exotic wood for both open and closed structures, both for its aesthetics as well as its functionality (coziness, sun protection, insulation).
The Geolam Premium wood hybrid system (WHS) profiles combine wood composite with aluminum. WHS profiles offer an eco-friendly alternative to exotic wood architectural components.
Geolam Premium hybrid profiles offer signi cant advantages compared to exotic woods: they are maintenance free and respect the environment. In addition, the Geolam wood hybrid system (WHS) is superior to the wood plastic composite (WPC): the boards are more durable, more sustainable and can be easily integrated in harmonious ways in all type of façades.
Geolam offers wood lovers the opportunity to live in perfect harmony with nature.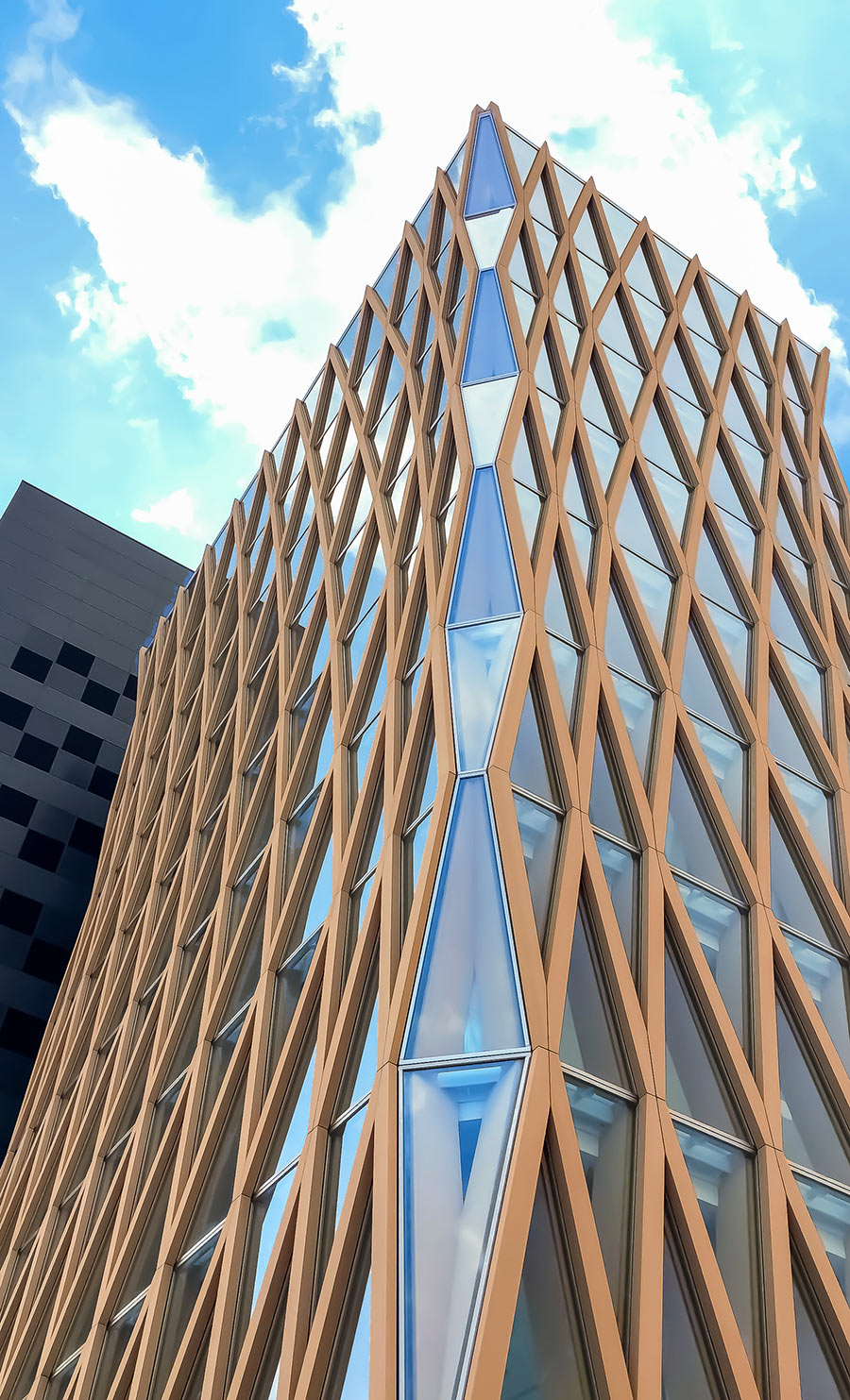 Credits
Category
Facades
Manufacturer
Geolam